7 travel money rip-offs and how to avoid them
Updated August 8, 2023
Published November 15, 2019
You've nabbed an excellent flight deal, scoured the internet for the perfect hotel at a competitive price, and compared hire cars to make sure you didn't pay over the odds for your wheels. But do you put the same amount of effort into making sure you don't get ripped off when spending abroad?
Avoid throwing away valuable travel cash by understanding seven of the worst travel money rip-offs.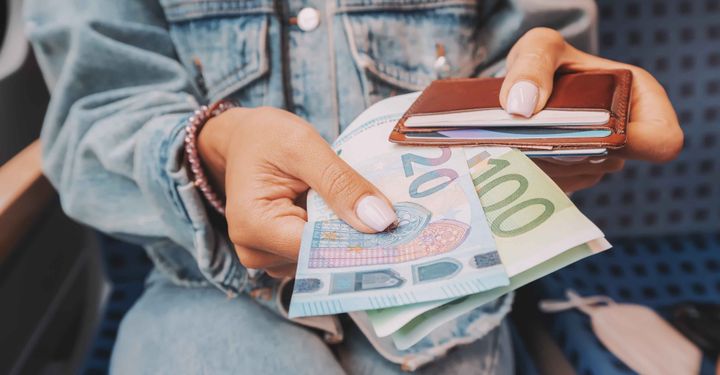 Rip-off #1: Uncompetitive high street exchange rates
Buying travel money isn't the most exciting holiday task, and it can be tempting to buy cash at the last minute from the nearest bureau de change. But exchange rates can vary massively on the high street and, if you don't shop around, you could be losing out on significant sums.
To avoid being stung by poor rates, compare your options online using a tool such as MoneySavingExpert's TravelMoneyMax. This allows you to compare the best rates in your chosen currency and pre-order cash, either for collection in person or by delivery.
When we compared rates near TravelSupermarket HQ in central London, for example, £500 would buy €572 at the Eurochange Leicester Square about a mile away, while the walk-in rate at the Thomas Exchange in Holborn secured us just €565.*
That's an extra €7 for a couple of minutes' research and walking – and bonus cash for a couple of ice creams while away.
Rip-off #2: Airport exchange rates
If you leave buying your cash until you reach the airport, expect to be stung. Airport bureaux de change have a captive market, meaning you have few places to shop around.
If you know that you have no other option than to get your cash from the airport, make sure you pre-order it before you arrive to benefit from better online rates. Depending on your currency, it may be possible to do this just hours before your flight, so always check first.
Rip-off #3: The commission-free deal
As soon as the word "free" is mentioned, it's easy to believe that we're getting a deal. But don't be tricked into thinking that a commission-free travel money offer is going to net you the most currency as the exchange rate accompanying it might be dire.
Instead look at the overall amount you will receive for your cash to see which outlet will give you the most for your hard-earned money.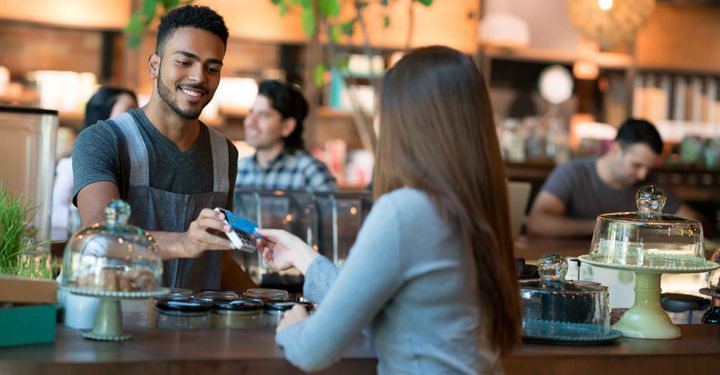 Rip-off #4: Using your normal bank card abroad
If the thought of navigating exchange rates and commissions at the desk seems too much like hard work, it may be tempting to pay with plastic while you're away. But, if you use your usual bank card, you're likely to be hit with fees.
For example, many card providers add on a transaction fee, often around 3%, when you spend abroad, meaning for every £100 you spend, £3 will be added on.
That's not all, either. You may also be charged a set fee for spending – sometimes up to £1.50 per transaction. And, if you withdraw currency from a cash machine, expect to be charged too. This can either be a fixed percentage of the amount you withdraw or a set one-off fee.
Get around these rip-off fees by applying for a specialist travel credit card (such as Barclaycard Rewards or Halifax Clarity), debit card (Monzo or Starling Bank, for example) or prepaid card before your trip.
Rip-off #5: Paying in pounds
You've just finished a lovely meal, the bill arrives, and the waiter asks: "Would you like to pay in pounds or the local currency?" For ease, it may be tempting to choose pounds.
But pick pounds at your peril; it means that the retailer you're dealing with does the currency conversion rather than your card provider, something known as dynamic currency conversion. And, if you've put the effort into getting a specialist travel card, this rate is likely to be much worse than the one in the local currency, resulting in you paying more.
So, always opt to pay in the local currency, whether you're in a hotel, a shop or a restaurant.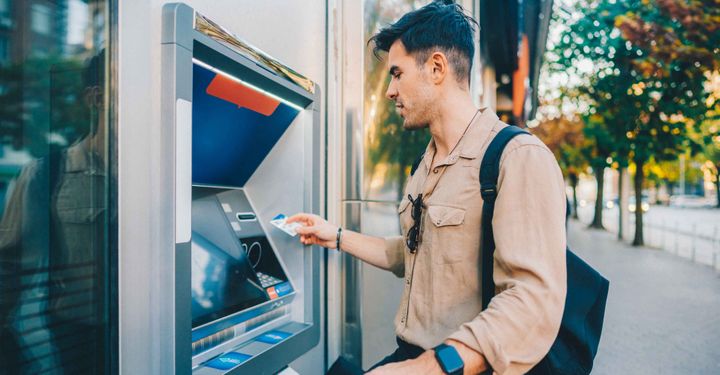 Rip-off #6: ATM fees
Even with a best-buy travel card, some banks and travel money providers may charge a fee to withdraw cash from their ATMs – so check what this fee is before you commit and look for free machines where possible.
And, as in shops and restaurants, say no to the option of doing the transaction in pounds, as you're likely to get a worse exchange rate, resulting in less cash for your sterling.
Rip-off #7: A bad rate for any leftovers
You've returned from your holiday feeling completely relaxed and, as a bonus, you've got some holiday cash left to change back into pounds. But don't celebrate too soon – you still need to find the best rate available so you don't lose out.
As with buying your currency, shop around using online tools such as TravelMoneyMax or, if you've only got a small amount left in a currency you may use again, consider saving it as a head-start for your next trip.
If you're feeling generous, why not give something back and donate leftover currency to a charity at the end of your holiday? Look out for collection points at airports and, sometimes, on the return flight itself.


* Prices accurate at time of writing and subject to change.


Have a comment or question about this article? You can contact us on Twitter or Facebook.