September 3, 2021
Crete's rugged natural beauty and legendary ancient history make it a great summer holiday destination for a bit of beach and culture combined. You won't need to save all year to be able to afford a top-notch trip either – the island's plentiful accommodation options and charming budget-friendly restaurants mean there's something to suit all budgets.
So keep it cheap and still have a great time on your next holiday in Crete with our guide to visiting the island for less.


Where to stay in Crete on a budget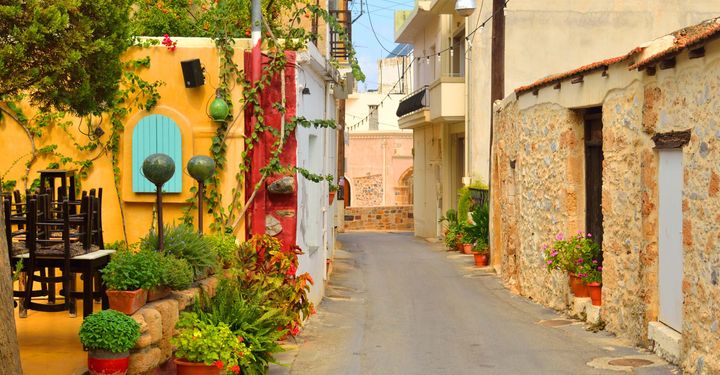 Crete's numerous resorts mean there are accommodation options to cater for everyone, from glamorous all-inclusive resorts to family-friendly villas and cheap and cheerful party hotels.
Some of the most affordable accommodation on the island can be found in Malia, Crete's liveliest town. As well as ultra-cheap backpacker style hostels, you'll find good value apartments and affordable hotels with all the basics – and then some. For a good middle of the road option, the self-catering studios at Melissa Apartments are lovely, or for a little more luxury, bag flights and a week's stay at beachside Kernos Beach from around £450 per person.
Away from Malia, another resort well geared up for budget travellers is Maleme, on the north coast. As one of the quieter places to stay on the island, it's great for cheap family beach holidays, or for couples looking to simply kick back and relax. Alongside charming local tavernas, there are lots of great self-catering villas and apartments in town (such as Mythos Beach Apartments), which are ideal if you want to save money by cooking for yourself.


Where to eat in Crete on a budget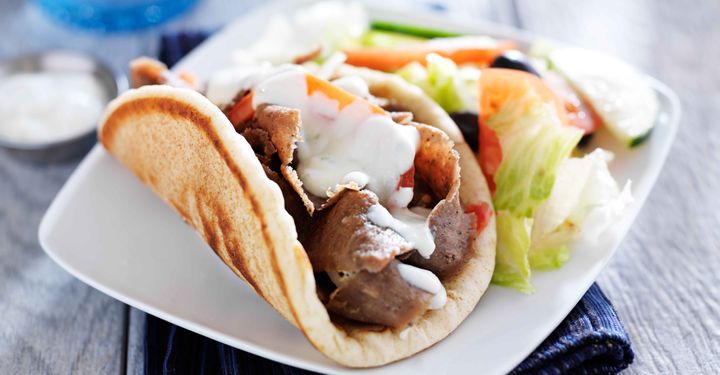 Traditional Greek food is famously delicious, filling and inexpensive – ideal for travelling on a shoestring. You can't go wrong with a jam-packed gyros when you need a budget-friendly meal that also tastes delicious. Or if you want a healthier option, the humble Greek salad and a side of stuffed vine leaves (dolmades) won't set you back much either.
You'll find hundreds of places to dine out on flavourful Greek food in Crete, but head off the tourist trail for the cheapest options. Asking the locals in your resort is often the best way to find the most authentic and affordable restaurants, but a couple of tasty options are Chrisostomos in Chania's port area, and Agistri in Agathias, which does incredible seafood.
In the bigger resorts such as Malia and Agios Nikolaos, budget-friendly dining options also include fast food takeaways, pizza restaurants and burger bars. Alternatively, choose to stay somewhere with a kitchen and you could simply head to a supermarket and pick up some ingredients to rustle up a home-cooked meal. Even if you don't have a kitchen, many hotel rooms have mini fridges where you can store supermarket-bought snacks and drinks.


What to do in Crete on a budget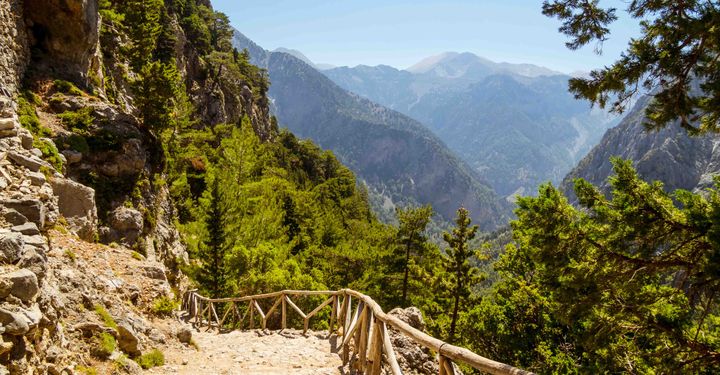 One of the best things to do in Crete, no matter your budget, is to hit the beach – it's just a bonus that sinking your toes into soft sand and turquoise water costs absolutely nothing.
As well as making the most of your resort beach, a great way to check out some of the island's more remote sands is by boat. From the brilliant-blue Balos Lagoon to the pink shores of Elafonissi Beach, there are countless spectacular beaches to discover in Crete, and plenty of boats for hire too. If you split the cost between a group, private boat hire can work out as a bargain, whereas if you're a couple, an organised group boat trip will usually cost less.
Other than beach hopping, Crete has some great options for things to do on the cheap. You could go hiking in the lush White Mountains, wander along the cobbled streets of Chania Old Town or swim in Crete's largest lake, Lake Kournas. The dramatic Samaria Gorge is also well worth a visit if you want to experience another side to Crete's rugged natural beauty.
Craving some culture? Crete has its fair share of historical sights too – though expect to pay up to visit the island's most popular spots. It's €15 to admire the Minoan Palace of Knossos but a visit to Zeus' supposed birthplace at Diktaean Cave is a mere €6. To sail out to Spinalonga island from Elounda and learn about the history of the former leper colony, you'll need to fork out around €20. A turn around the 16th-century Koules Fortress, meanwhile, costs just €4.


How to get around Crete on a budget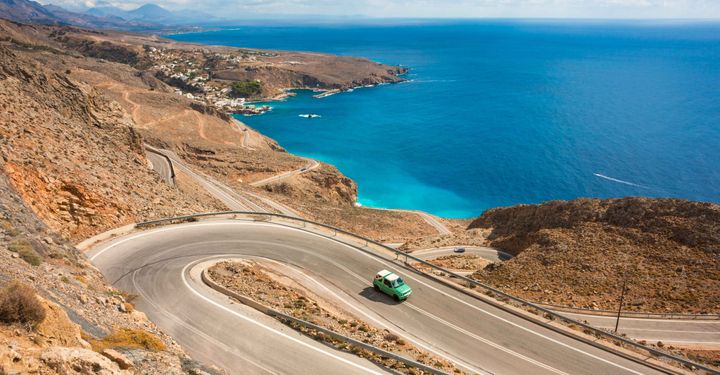 Remember, Crete is the biggest Greek island and with an area of 8,336 km2 (3,219 square miles) to explore, you can end up covering some distances. Thankfully, the public transport system on the island is pretty good, so if you only want to make a few journeys between the major towns and resorts, you can with relative ease. Make sure you check the timetables for frequency and exact costs, but fares start at a reasonable €1.80 per trip.
If you are hoping to head more off the beaten track, or do lots of exploring, car hire is the most cost effective option for getting around. Shop around for a good deal and split the cost with everyone in your party and you'll find it's not as much of an expense as you might think. Plus, you'll be free to go on an adventure at a moment's notice!
Of course, the cheapest way to get around in Crete is on two feet. Spend a little more to stay in the centre of a resort and you will save money on busses and taxis – as restaurants, shops and beaches will all be within easy walking distance.


Insider tips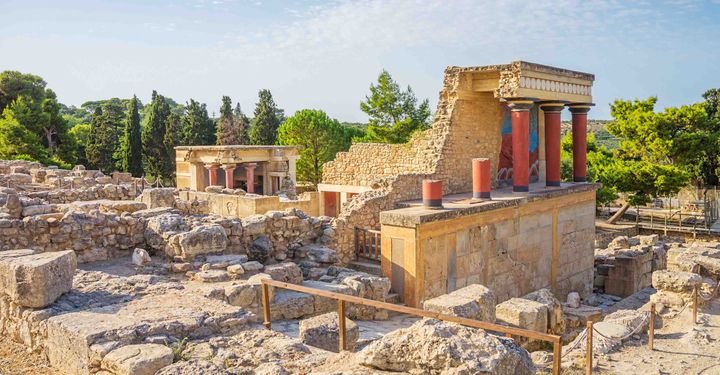 Consider an all-inclusive holiday. Crete is home to some great hotels and although the upfront cost is higher, you can often save money overall.
If you want to visit the Palace of Knossos near Heraklion, spend an extra euro to get a €16 entrance ticket, which also gives, you access to the famous Archaeological Museum of Crete.
Take a picnic to the beach or head back from the waterfront to eat at lunchtime – beachside tavernas can be very expensive.
Travel during May, June, September and October if you can. The prices outside school holiday season are much lower, and the beaches are quieter and less sweltering too.
Forgo waterparks and club nights for hiking and snorkelling – if you're an active traveller Crete has so much natural beauty to offer and exploring it doesn't cost a thing.
If you book your flights and accommodation as a package, you'll often get a complimentary coach transfer to get you to and from the airport, which is both easy and great news for the purse strings.
If you're planning to visit Crete's waterparks, buy your tickets online rather than at the desk. For example, purchasing your tickets for Aquaplus online will save you 17%.


Have a comment or question about this article? You can contact us on Twitter or Facebook.