10 things to do in Crete
Updated July 16, 2021
(Published July 29, 2019)
By Roxanne Wells

As the largest of all the Greek islands, it's safe to say that Crete is a holiday destination that comfortably ticks all the boxes, mixing acres of mountainous countryside and a sandy 650-mile coastline with a rich history stretching way back to the myths and legends of ancient Greece.
Fast-forward 9,000 years and Crete is a popular holiday destination for everyone from history buffs and active explorers to party-hard groups and fun-loving families. We share a run-down of ten great things to do on a holiday in Crete, with something on the list for every type of tourist.


1. Take a history lesson in Heraklion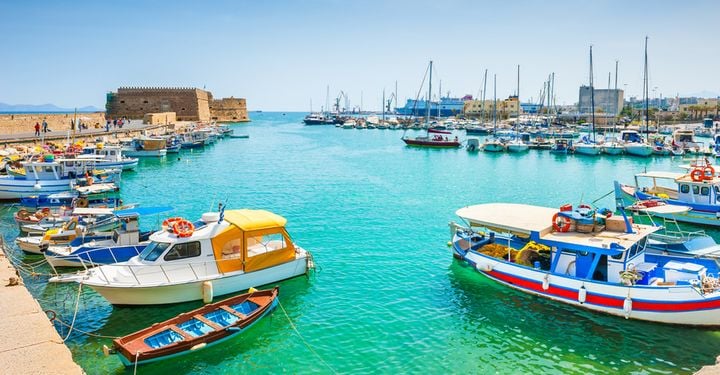 Crete's biggest city, busy and bustling Heraklion is crammed full of historic highlights. For €4 you can climb the landmark Koules Venetian Fortress to get amazing 360 degree views over sea and city, or admire the numerous churches and monasteries that decorate the centre of the crumbling Palace of Knossos – but visit early to avoid the worst of the crowds and heat. Those interested in the island's history will also love the Heraklion Archaeological Museum and the Historical Museum of Crete.
When you've worked up an appetite, Herb's Garden Restaurant serves up great Greek food and breathtaking rooftop views over the city to one side and across the fortress and out to sea on the other – try to bag a corner table for the best of both!

2. Get wet and wild at a waterpark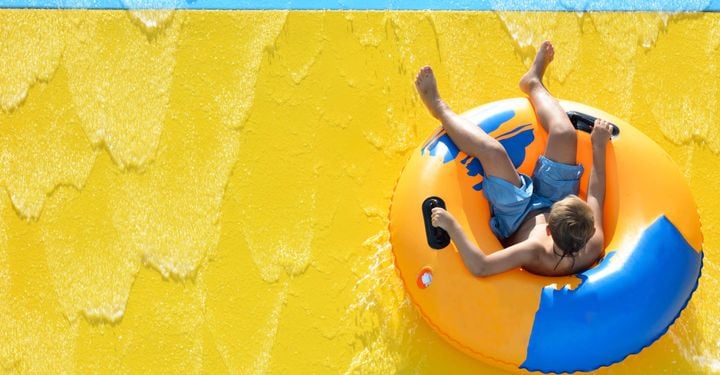 It's hardly a surprise that this holiday haven boasts several waterparks within easy distance of the main tourist resorts.
Watercity and Acqua Plus are the two biggies for those staying in Heraklion, Malia, Hersonissos or Agios Nikolaos, although the Star Beach complex, which offers waterpark, watersports and beachfront activities on a pay-as-you-use basis, is also popular.
For those holidaying in the Chania region, the Limnoupolis water park offers cheaper tickets for entry after 3pm and for swimmers not using the waterslides. Alternatively, save your euros and have a splash in the sea for free – Chania is home to some of the best beaches in Crete, including Balos beach and lagoon, the pink-sand Elafonissi, and Falassarna beach, which boasts incredible sunsets.


3. Sail to Leper Island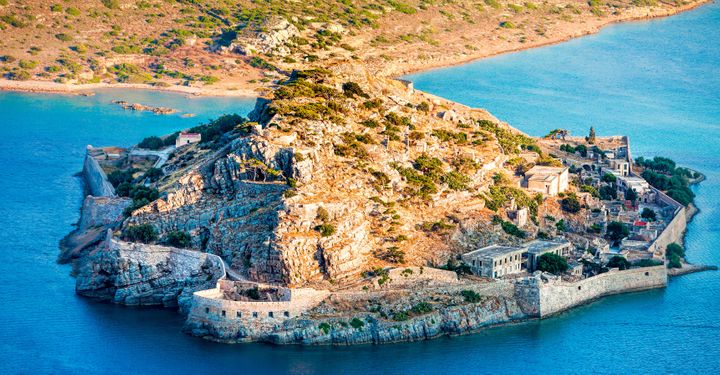 There's something undeniably eerie about Spinalonga, which was used as a leper colony as recently as 1957. Boat tours run to the island from nearby mainland resorts Elounda, Plaka and Agios Nikolaos, and children can enter for free.
To really set the scene, Victoria Hislop's novel, The Island, is based on Spinalonga and is a great holiday read!


4. Visit the underground birthplace of Zeus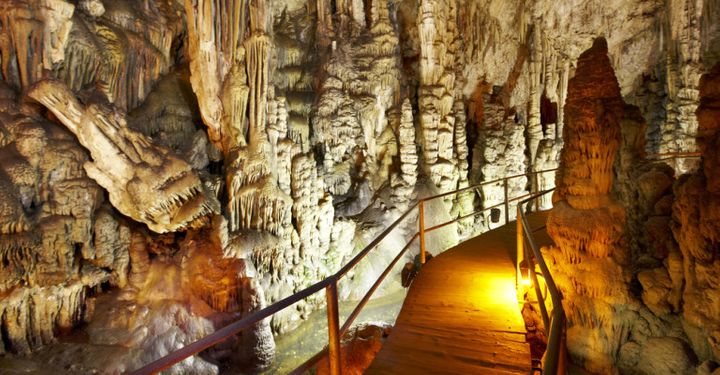 Dikteon Cave is a must for fans of Greek mythology, as the legend goes that it was where Rhea hid newborn Zeus to save him being eaten by his father. God-saving credentials aside, it's an impressive cave, with huge stalactites dripping from the ceiling and stalagmites reaching up to meet them.
As it's carved into the rocky slope of Mount Dicte, you face a stiff uphill walk to reach the entrance, but the panoramic views add to the experience.


5. Get a noseful of fresh air at 'Stinky Lake'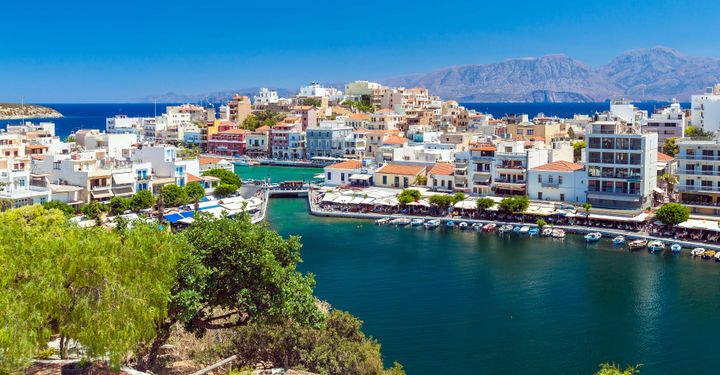 Agios Nikolaos is one of the island's most popular resorts, thanks to its charming harbour and adjoining Lake Voulismeni. It might surprise you, then, to learn to that this bottle-green beauty was once known by the nickname 'Stinky Lake' for its stagnant smell – which thankfully is no longer present!
For great views, head to Alexandro's Rooftop Cocktail Bar. It's a lively place for drinks and dancing, but also welcomes families with children too.


6. Taste traditional Crete at an olive oil farm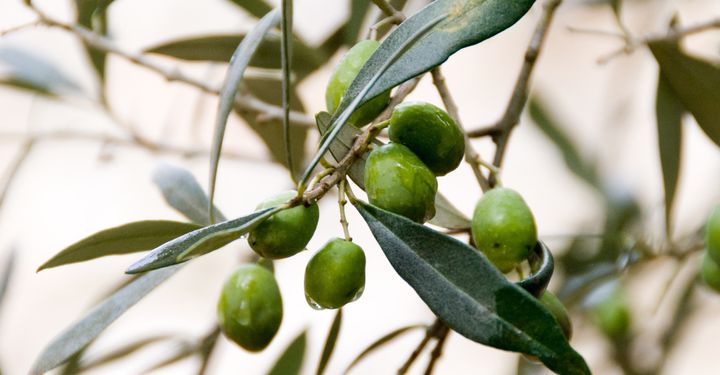 For little over a euro you can enjoy a tour and tasting at the Cretan Olive Oil Farm near Agios Nikolaos. This pretty working farm uses traditional methods to produce not just top quality olive oil, but honey, cheese, wine and raki too.
Pottery and cookery lessons are offered from €7 and €48 respectively.


7. Combine culture, sunshine and sand at Lychnostatis Museum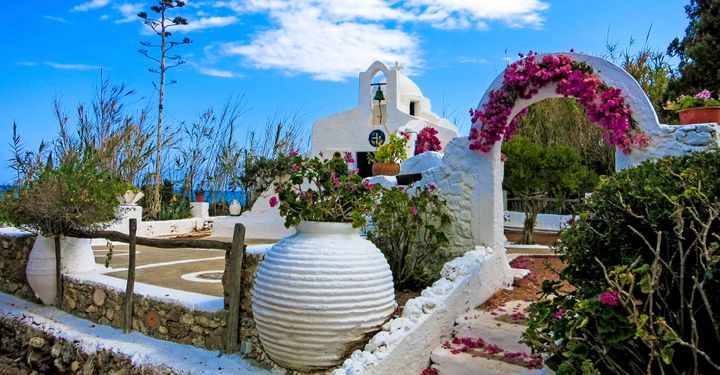 This hidden gem of a museum sits right on the beach, epitomising Crete's distinct mix of culture and coastline in one attraction. You'll find a variety of artefacts and structures related to Cretan folk tradition and ethnology, culture, nature and the environment.
Set up in the open air to mimic a Cretan village of yesteryear, this museum allows you to step back in time in sunny, scenic surroundings.


8. Hike Samaria Gorge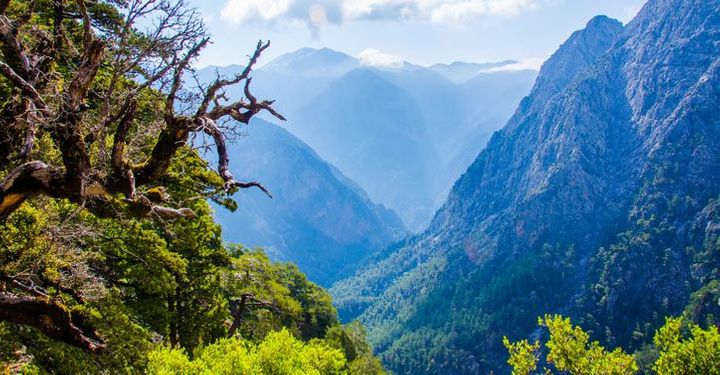 Samaria Gorge is one of Crete's most exciting attractions for nature lovers - and one of the island's best spots to visit if you're on a budget. The vast national park in which it sits is a playground for active types, with the six-hour mountainside hike along the river being the most popular route.
There are many organised excursions to Samaria Gorge available from the popular resorts across the island, but if you'd prefer to set your own schedule (and cut out the endless hotel pick-ups and drop-offs on the way) you could hire a car.


9. Saddle up at The Stables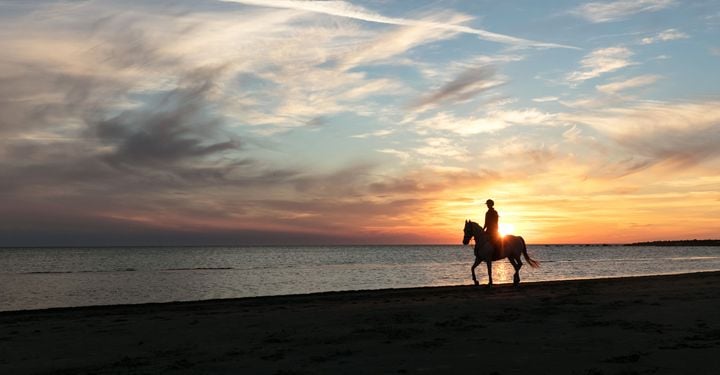 If hiking isn't quite your thing, or you've got young children in your group, what about exploring some of Crete's varied landscape on horseback? The Stables at Finikia, just south of Heraklion, is well-known for its excellent treks into the mountains, through the Cretan countryside and along the coastal paths and beaches, led by friendly guide 'Crazy Eddie'.
Pick-ups, drop-offs and lunch are included, making it a great value family-friendly day away from the sun-loungers.


10. Get lost in Rethymnon Old Town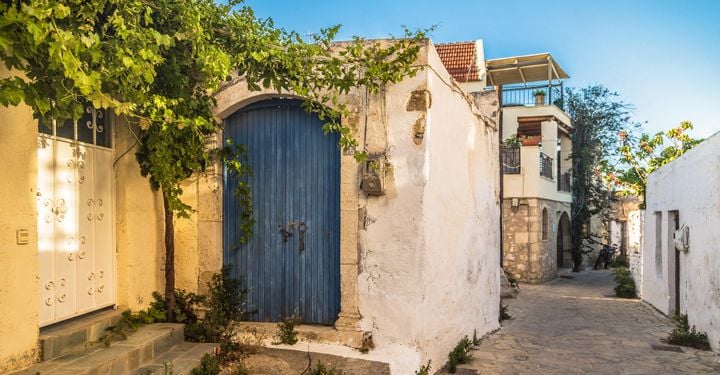 While Crete's definitely got its fair share of party resorts and tourist attractions, it also has plenty of places to escape the banana boats and disco bars to experience 'old Crete' at its best. Rethymnon Old Town is one such place.
As one of the best preserved towns of the Renaissance, you'll find its maze of streets lined with examples of Venetian architecture mixed in with influences from its Turkish occupation from the 17th-19th century. For a fun twist on this history lesson (recommended if you've got teens in your group!), why not take a Segway tour of the Old Town?


Have a comment or question about this article? You can contact us on Twitter or Facebook.