7 rip-offs when travelling with kids – and how to avoid them

June 13, 2019
(Updated October 9, 2020)

By Cathy Toogood
Whether you're heading off on a staycation with the kids or are looking to 2021 for a much-needed family holiday, the thought of the cost of your next break may be (understandably) causing you to wince.
According to 2019 Post Office research, 73% of families overspent by an average of £169 on their last trip. Many parents thought this was because they'd been ripped off while away.
To stop this being you, we reveal seven common family holiday rip-offs and explain how to avoid them.

Rip-off #1: The cost of the holiday itself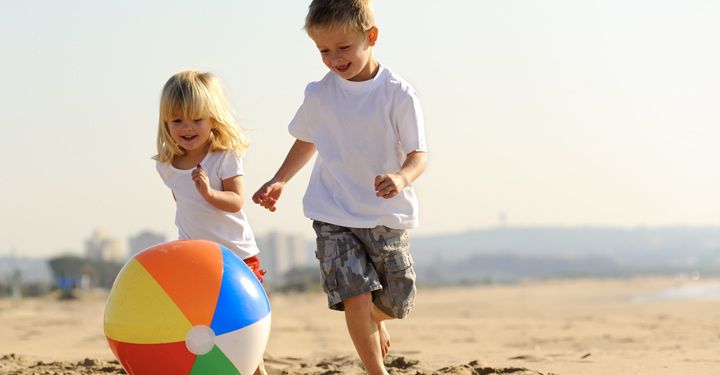 If you're restricted to school holiday dates, you'll know that it's trickier to find a bargain, especially when you're likely to have more specific requirements and need more room. But there are ways to save big as a family.
One cost-saving trick is to consider flying from another nearby airport where term dates are different to those in your area. For example, if Scottish schools go back before those in the north of England, you can compare the prices at your local airport with those at the nearest Scottish airport. So long as the cost of getting to a different airport isn't more than the saving you'll make, you could pocket a substantial sum.
If you haven't booked yet, have a look at the different regional school holiday dates; you might be able to do the same next Easter or summer.

Other money-saving techniques include researching the destinations where you'll get good value for money (the Post Office generally releases a yearly report on this) and to consider all-inclusive over self-catering stays so you don't end up getting carried away with your spending money.

And always compare prices before you book to make sure you've got the best deal for you.
Rip-off #2: Car hire prices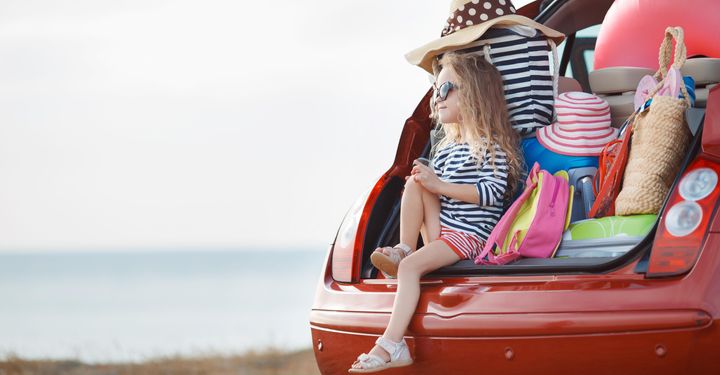 When you have children, looking for a rental car becomes a lot more complicated. With pushchairs, lots of luggage and car seats to consider, you can no longer just opt for the cheapest vehicle. And then there's the steep daily cost of renting car seats if you need them.
But family car hire doesn't need to cost a small fortune if you shop around. To find the best deals, try to book your hire car well in advance of your holiday. As well as saving you money, this will give you the peace of mind you'll get the vehicle type you need. And, even if you've left booking to the last minute, always book your car in advance online rather than leaving it to sort at the airport.
Many airlines also let you take your own car seats from home free of charge so consider this as an option to save even more.
Rip-off #3: Hefty luggage charges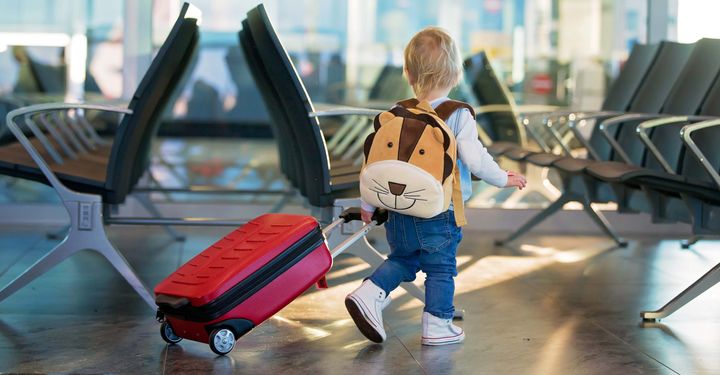 Travelling light becomes trickier with children and all of their possessions in tow. But if you're not careful, luggage costs can soon spiral. A checked-in bag can cost up to £35 on a Ryanair flight if you book it online in advance, or up to £50 if you leave adding this on until you arrive at the airport. And, if you go over your weight limit, Ryanair charges £11 per extra kilo.
So, think carefully and be ruthless about what you need to take, and weigh your bag before you set off to prevent any nasty surprises.
For example, if you're travelling with a baby, nappies for two weeks can easily take up a big chunk of your suitcase. However, if you're going to a resort with a supermarket nearby, you could probably buy the bulk of these when you arrive for a lot less than the price of an extra bag. Look at the toys your older children want to pack too and consider whether they'll really play with them when there's a beach and a swimming pool.
Rip-off #4: Expensive food in the airport or on the plane…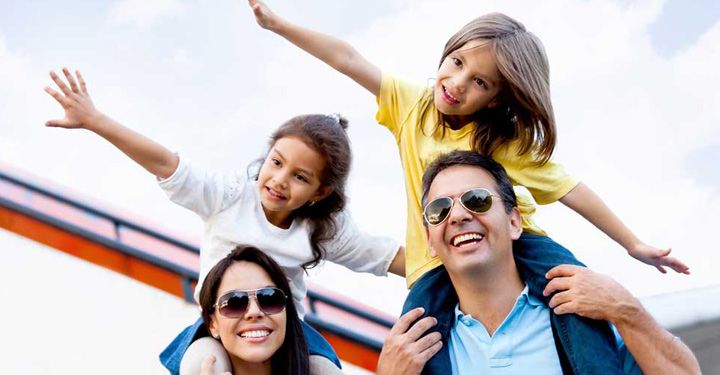 Food and drink costs for a family of four can soon add up, especially if you're a captive customer in an airport or on a flight or train. When we looked at the price of food in airports, we found sandwiches that cost up to £5 in WHSmith, small packets of crisps for 99p and Mars Bars for 95p – that's a lot more than you'd pay in your local supermarket.
So, take food with you from home (but remember the 100ml liquid security rules) and bring empty bottles to fill up at airport water fountains when you've passed through security. If you've not been prepared, look out for offers such as the Boots meal deal to save.
Rip-off #5: …plus pricey meals while you're away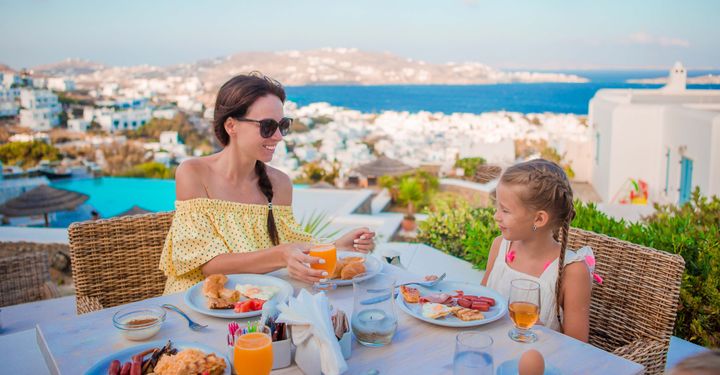 Unless you've chosen a cheap all-inclusive family break, the price of food and drink while you're away can quickly eat into your holiday budget too. So plan your meals and snacks in advance to avoid being stung.
If your kids are snackers, stock up from a local supermarket and take food and drink out and about with you to prevent lots of costly café trips. And take a picnic with you on day trips.
When you do eat out, look for fixed-price menus, which are often cheaper than à la carte options and drink local alcohol to keep costs down. A handy tip when looking for a good value restaurant is to avoid those on the waterfront or next to tourist hotspots and instead to walk a couple of streets away.
Rip-off #6: Excessive costs for days out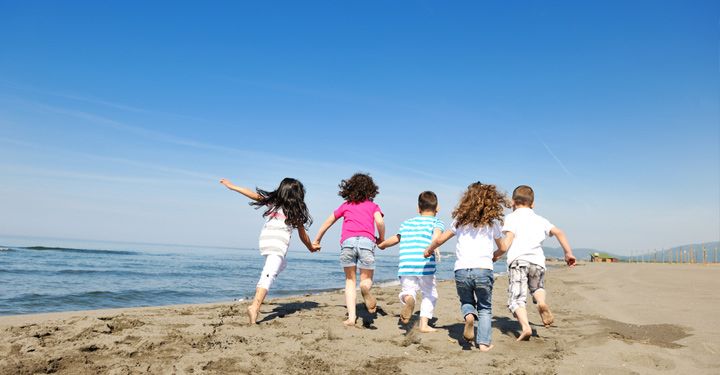 Finding activities that all of the family will enjoy while you're away can feel like hard work, and it's tempting to book lots of excursions or visit big local attractions such as waterparks to keep your holiday running smoothly.
But this can add an unexpected expense to your break. If you're going to a big attraction, look for advance ticket prices on its own website. Family tickets may save you money too.
It's also worth looking up free attractions in your destination and use the local tourist board website to plan your own customised (and cheaper) excursions.

Rip-off #7: Budget-busting beach paraphernalia, treats and souvenirs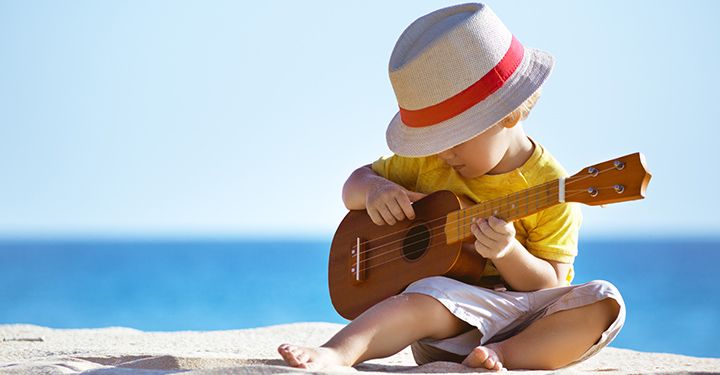 An inflatable for the pool, a bucket and spade, and treats to keep children happy while on a flight or out for a meal can prove to be pricey, unbudgeted extras while you're on holiday. So think ahead.
Consider taking an inflatable that you already own away with you – so long as it doesn't take up too much space in your suitcase – to prevent paying for one every holiday and, before your break, head to a local supermarket or discount shop to pick up inexpensive treats to pull out at intervals over your holiday. A new notebook and pen, for example, will allow budding writers to document their travels while a brand new card game will distract children on a flight.
It may also be a good idea to provide each child you're away with some pocket money for your trip, which can be used for souvenirs and any other extras they may ask for along the way. Not only will this teach children valuable lessons about budgeting, they may consider whether they really need that amazing stuffed donkey when they have to pay for it out of their own cash.

More family holiday tips:
Please note: All prices were correct at the time of updating and are subject to change and availability.
Have a comment or question about this article? You can contact us on Twitter or Facebook.