7 airport rip-offs and how to avoid them
Updated April 28, 2023
Published November 9, 2018
By Bob Atkinson
Travelling away from a UK airport should be exciting, but it's often fraught with unexpected charges and costs. Here we reveal seven you can be stung by – and how to get around them.


Rip-off #1: Drop-off charges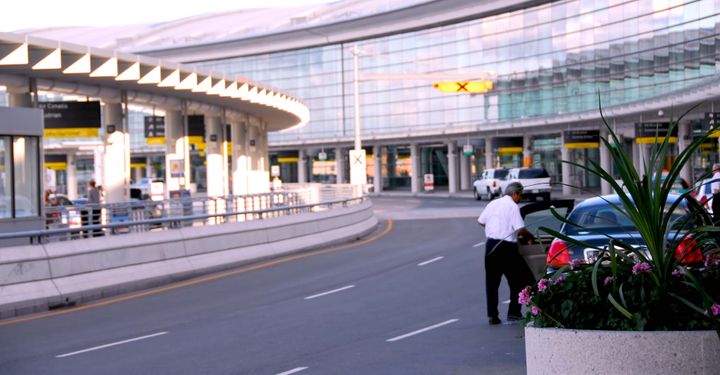 Think you're saving money by avoiding taxis and airport parking charges when getting a lift to the airport? You'll be surprised how many airports charge just to drop-off outside.
Both Heathrow and Gatwick introduced new £5 charges in 2021 and as of this April, Belfast International has introduced a minimum charge of £3. Birmingham, Norwich, and Edinburgh will all prise £4 from you; Liverpool, Luton and Bristol cost £5; while Leeds Bradford charges £6 for 10 minutes. Fly from Manchester, and you'll only get a five-minute drop-off window for your fiver. Elsewhere, Teesside offers a more generous 15 minutes for £2.50. The same amount of time will cost you £7 at Stansted.
In fact, of the twenty UK airports we checked, only two will let you drop-off outside the terminal for free – London City and Cardiff. You'll be hurried along to drop and drive though, so there's no time for long emotional goodbyes.
Be warned, too, that hanging around in any of these 'drop zones' can make your parking charges rocket. Stansted's charge escalates to £25 if you go over 15 minutes while Glasgow and Liverpool will take £10 once you hit 20 minutes.
However, all airports offer free alternatives with specific car parks detailed on their websites. These are usually long stay, with a bus ride or long walk to the terminal, so do your research online before arriving. It's worth mentioning, though, that anyone who has mobility issues can still drop-off close to the terminal. You'll find details online for each airport.
Another alternative is to drive yourself to the airport and park up. But do ensure you pre-buy your parking online in advance to get the best deal.

Rip-off #2: Trolley charges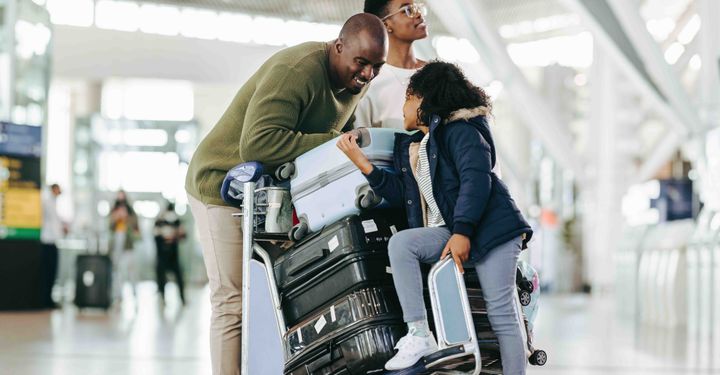 Only six of the twenty airports we researched provide free trolleys to load up your bags. Heathrow remains free, along with Edinburgh, Glasgow, Aberdeen, Newcastle and Norwich. Luton and Bristol, however, want £2 per trolley, while Manchester, Southend, Belfast International and Birmingham all charge £1.
At Gatwick, Stansted, Cardiff and East Midlands, your £1 trolley charge will be refunded when you return it. For many of these airports, you'll need coins with you on arrival to use, so if you can, avoid the charge and invest in luggage with wheels.


Rip-off #3: Security costs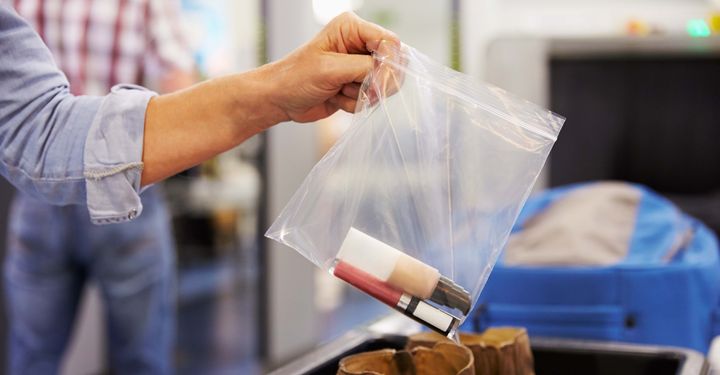 While most airports now provide free plastic liquid bags for your hand luggage toiletries, a few airports still charge for these, such as Newcastle, where a bag costs £1.
And, if you're in a hurry, FastTrack is no longer the preserve of the business class passenger. Many airports now offer this time-saving service for a fee. Stansted charges £8 per person and at Edinburgh it's £7. Luton, Bristol and Newcastle charge £6, while Glasgow asks for just a penny less at £5.99. Gatwick, Birmingham, Liverpool and Norwich meanwhile, want a fiver.
If this is a must for you, tickets are best bought online in advance to make the most of discounted prices. Buy directly at the airport and you'll face even higher charges, with Gatwick jumping to £7 and Birmingham charging £7.50 when you pay at the desk.
At some airports it's possible to get FastTrack tickets as part of packaged rates with lounge access and airport parking in a mega deal. Compare prices here to find the best deal for you.


Rip-off #4: Food and drink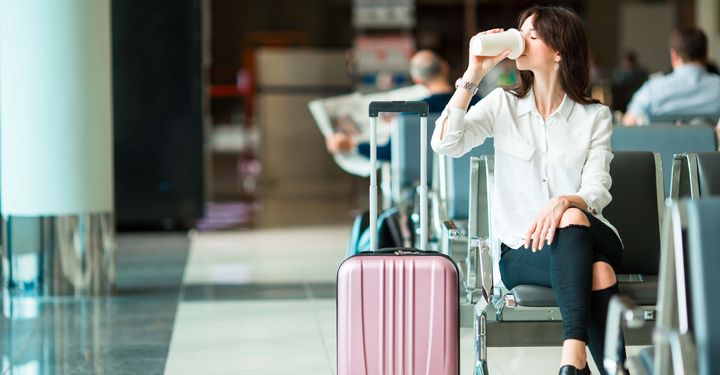 Unless you bring a packed lunch, you can't easily avoid the cost of food and drink in the airport. Be prepared to pay up to £5 for a sandwich in WHSmith.
Save money by going for the £4.99 meal deals on offer from WHSmith or Boots. If you're just after single items, Boots is nearly always cheaper.
If you've been prepared with food from home, remember you can't take liquids through security. Instead, bring an empty bottle or flask and look out for free water fountains.
And, if you're after a bargain from the duty free and airport shops, do a quick search on your smart phone to check online prices before buying, as great deals might not actually be the best ones available. You'll soon confirm if you're getting an airport bargain or not.


Rip-off #5: Last-minute currency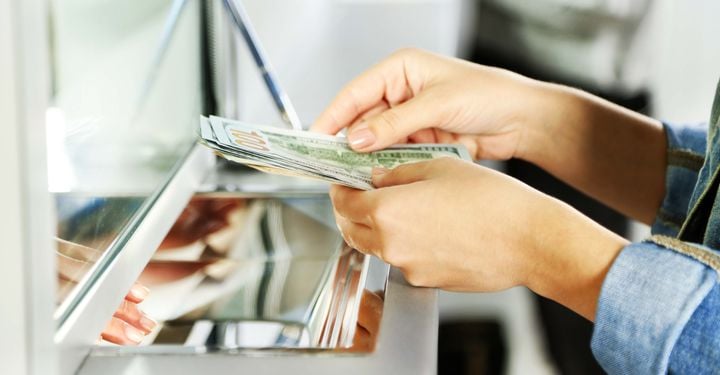 There is only one thing to advise you here. Don't buy your travel money at the airport. Ever. You will pay as much as 10% more for your cash than by organising before you go. That's the same as throwing £10 away for every £100 you change.
If you can, compare rates for home delivery and pick-up online before your holiday – MoneySavingExpert's TravelMoneyMax tool will help you find the best deals. And if you've left it too late, always pre-book your money to collect at the airport to benefit from better rates than those on the day.


Rip-off #6: Welcome home charges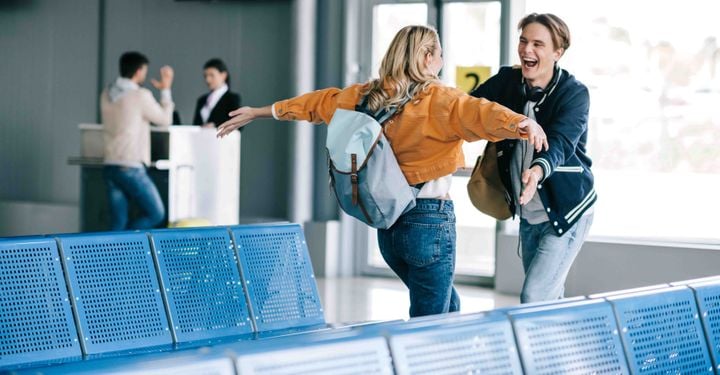 You've had a great holiday, you're ready to get home… don't let your defences down and think the airports won't try to get a bit more money out of you. Gatwick, Manchester, East Midlands, Birmingham, Stansted and Edinburgh all offer FastTrack passport control. For a charge ranging between £6 per person at East Midlands to £9.99 for Gatwick, you can avoid those frustrating queues that can build up on arrival. But, think, is the charge actually worth it in the long run?
And that trolley you avoided on the way out will still come with a charge for your holiday bags and perhaps that straw donkey souvenir you picked up.
And, of course, being picked up by a loved one is unlikely to be free. Unlike drop off, only a couple of airports will allow free pick-up, with little signposted on websites. Instead, cars are pushed into a variety of car parks where the going rate for up to 30 minutes is around £6. Go over an hour and you can hit charges of over £22 at Luton, £28 at Leeds, and £12 at Bristol.
Some airports do offer free parking of up to two hours in the long-stay car parks such as Gatwick, where you hop on the transfer bus to the arrivals area. Check online for each airport's arrangements to avoid high charges.
If you are picking someone up, always check the flight's progress on the airport's website before you set off to ensure you don't pay for a flight delay in additional airport parking charges.


Rip-off #7: Passenger Facility Charge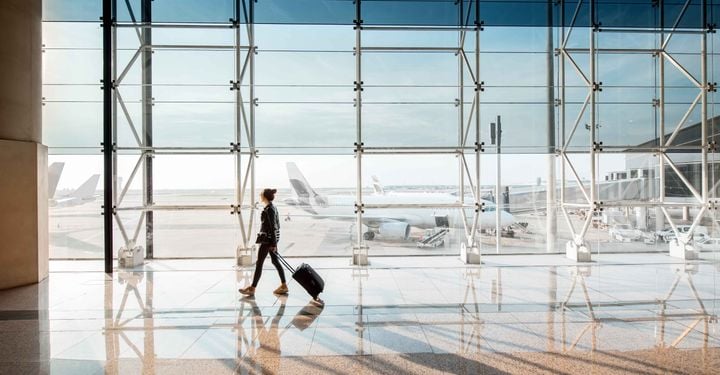 Travelling through Norwich airport? You have our pity – expect an additional charge of £10 for each passenger over the age of 15. It's part of an 'Airport Development Fee', and unfortunately, it's one charge you can't avoid unless you want to fly from elsewhere. On a brighter note, a similar fee charged at Teesside was abolished in 2021.
Please note: All prices are based on those at 20 of the most popular UK airports in April 2023. All prices were correct at the time of writing and are subject to change.


Have a comment or question about this article? You can contact us on Twitter or Facebook.