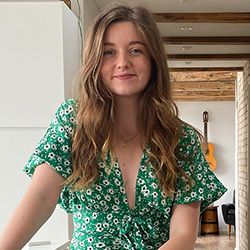 I have always got a total buzz from bagging myself a bargain and over the years have turned this obsession with finding the best price possible for my holidays into my job!
What's my aim? To find my fellow bargain hunters – I know there's so many of us out there! - and to also help others save as much money as possible on their next trips so that we can all travel more, whilst spending less.
My favourite thing to do is to actually try out the money saving tricks we always hear about, but perhaps aren't sure whether it's worth our time and effort. So whether it's haggling down the price of a hotel, asking for a hotel upgrade with no other reason than wanting one, or by testing out viral packing hacks, there's nothing I love more than testing it out and reporting back on whether you should give it a go too.
I share my cheap travel advice across my website and social channels, but you can also find me on the TV too, be it on the sofa of This Morning, as an expert on Channel 5's travel programmes or across various news channels including Good Morning Britain, Sky News and LBC.
I also write for many publications, including The Guardian and The Telegraph and I am a regular guest expert on radio stations including BBC Radio 1, BBC Radio 5 Live and LBC.
Basically, if there's any excuse to discuss getting away for less - I'm there!
For TravelSupermarket, I'm so excited to help uncover amazing deals and share tons of simple tricks and travel hacks to make sure you're not spending a penny more than you have to.
So keep an eye out for me on here, and you can also keep up to date with my latest travels and advice on CheapHolidayExpert.com, Instagram, TikTok and YouTube.