How To Save On Villa Holidays
Villa value: How to save on your villa holiday
February 25, 2021
Many of us may hardly give a second thought to social distancing and family bubbles these days, but the 2021 surge in demand for a secluded break is likely to continue for summer 2022, villa companies say.
"More people are wanting to stay in their own private areas and not go to large hotels or all-inclusive or self-catering properties with shared pools," says Bernadette Askouni of Ionian & Aegean Island Holidays. "Villas are filling up and we are anticipating a shortage of villas in 2022."
So, if you're looking for a great-value villa holiday this summer, now is the time to start searching.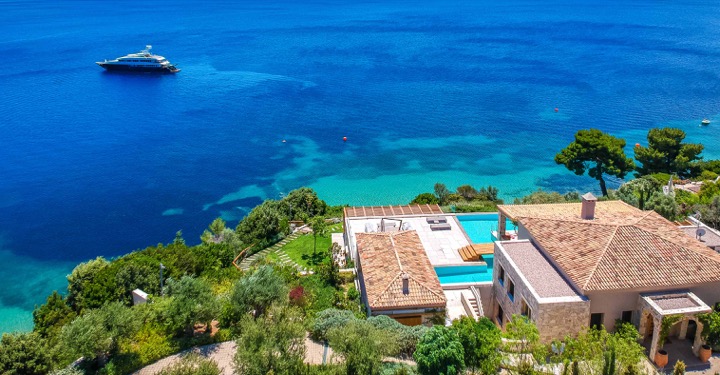 How to save on your villa holiday
A villa holiday doesn't have to bust your budget. There are villas to suit everyone, from romantic hideaways for couples, homes away from home for parents with tots and teens, or houses big enough for extended, multi-generation families. Whatever you're after, here's how to keep your holiday cheap.
Look closer to home
Just won the lottery? You'll find luxury stay with resident chefs and concierges to cater to every whim – at a price. A week with CV Villas at Crystal Springs in Barbados, for example, will set you back around £67,000 in high season*. For that, you get the services of a staff of 14, including a chef, butler, and skipper for your personal speedboat, and it sleeps up to 20 guests.
If that's just out of reach, look to Europe for the best value. Mediterranean destinations offer many budget-friendly choices, and savvy travellers can find bargains in destinations from the Turkish coast to Croatia's Adriatic isles and Portugal's Algarve.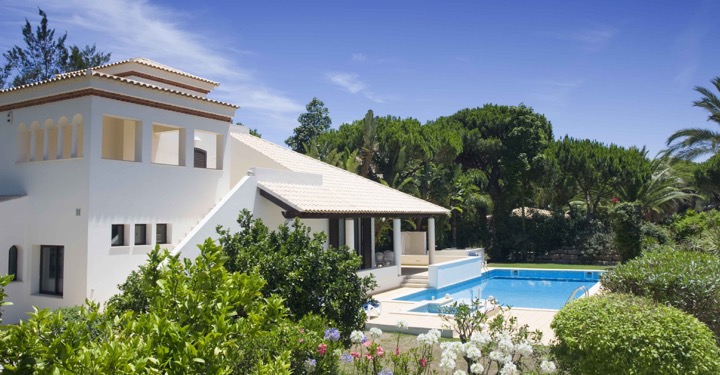 Book early – or travel outside of peak season
For families with school-age kids travelling during peak season, booking early is key to finding a villa bargain. Committing early also means you'll have more properties to choose from – essential for staying within budget, especially if your heart is set on a specific destination.
If you're flexible on your dates and destination, there are deals to be found in most Mediterranean destinations in spring, early summer and autumn. For example, a seven-night break at the two-bedroom Villa Nikeli on Kefalonia with Ionian & Aegean Island Holidays will set you back £859pp, based on four sharing, in early May, including flights and car hire. The same villa costs £1,619pp in mid-July, while prices drop to £1,059pp in late-September*. That's a big difference.
Enjoy the thrill of a last-minute bargain? You'll often find a good deal within a few weeks of travel, but keep in mind the most popular properties in the most convenient locations are likely to have been snapped up already.
Remember the weather
Do your homework before you snap up an early villa break. Even as far south as Crete, the weather can be chancy as late as May and the water in your (unheated) pool may be bracingly chilly. If you're looking for a fly-and-flop villa break in Greece, go in September and October for budget-friendly prices, guaranteed sunshine with temperatures still reaching up to 30C – and a pool that has all summer to warm up.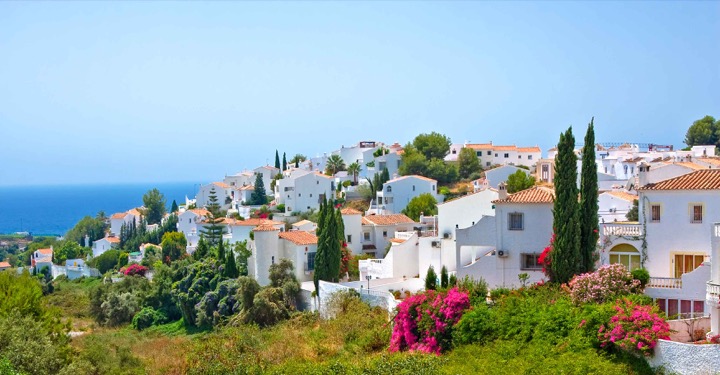 Choose your location wisely
A villa holiday doesn't necessarily mean spending a fortnight in glorious isolation. Do you really want to spend your holiday making lunch and dinner in an unfamiliar kitchen? If not, do a bit of research to locate a couple of local restaurants within walking distance of your villa.
For an authentic village feel without scrimping on mod cons, the Greek islands and Spain's Andalucía come up trumps, while for the best of both worlds, look for villas within hotel complexes. In places such as Greece, Cyprus and the Algarve, you can get all the benefits of your own villa plus kids' clubs, pools with lifeguards, and a choice of places to eat, drink and be entertained on your doorstep.
Ditch the car
Most villa packages offered by tour operators include car hire, and that's baked into the price. But once you've settled into your villa, you may find you don't want to use your hire car every day. Unless you plan on making a lot of sightseeing or shopping trips, you can save money by choosing a location where wheels aren't essential.
Greece's smallest islands, like Paxos, Ithaki and Meganisi are ideal for holidaymakers who don't want a rental car, as beaches, village shops and tavernas are within walking distance of most villas. Kalkan, on Turkey's Lycian Coast, and Pollensa in Majorca are also good picks for those who don't want a car.
Understand what's included
Predictably, mobile phone companies are seizing on Brexit to bring back roaming charges – although they promised they wouldn't. That means free access to reliable wi-fi in your villa is vital for staying in touch and entertaining the kids. Free broadband comes as standard in most villas offered by package operators, but if you're planning to rent independently, make sure the villa owner guarantees that reliable wi-fi is included in the deal.
It's also worth checking other facilities and mod cons: does the property have air-conditioning? What is the entertainment system like? Do you need to bring your own towels?
You may also want to consider if you really need a pool – if it's not a must for you, choose a villa within strolling distance of the beach instead as it can work out cheaper. Simpson Travel's Simply Simpson range is a good place to start.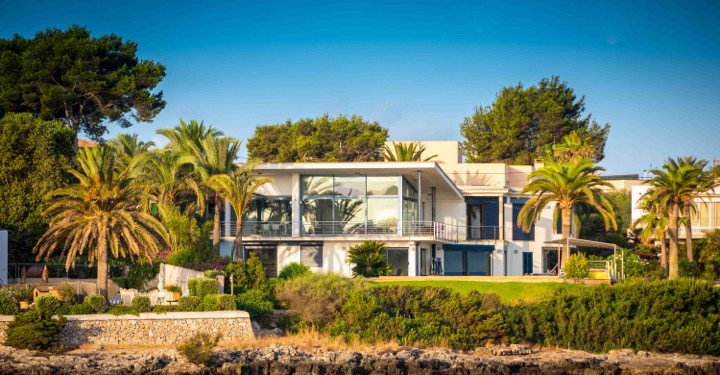 Where to go for a value villa holiday
Greece: Best for island romance
You'll find a good selection of villas on bigger islands such as Corfu, Crete and Rhodes, but Bernadette Askouni of Ionian & Aegean Island Holidays recommends that couples look elsewhere for couples for a romantic retreat for two.
"The best islands for one-bedroom villas for couples are Paxos and Skopelos, but we also have a good selection on Lefkada, Ithaka and Meganisi in the Ionian islands and Pelion on the Greek mainland," she says.
Majorca: Best for family fun
You'll find plenty of family-sized villas in Majorca, though the areas around Alcudia and Cala Fornells are particularly popular choices. Stay near either to be within striking distance of a waterpark, great restaurants and, of course, the stunning beaches Majorca is known for.
Canary Islands: Best for winter warmth
If you're after some winter sun, you'll find villas with heated pools in Tenerife and Gran Canaria in the Canary Islands. Portugal's Algarve and Spain's Costa del Sol offer villas next to golf courses, and perfect weather for outdoor sports in winter and spring.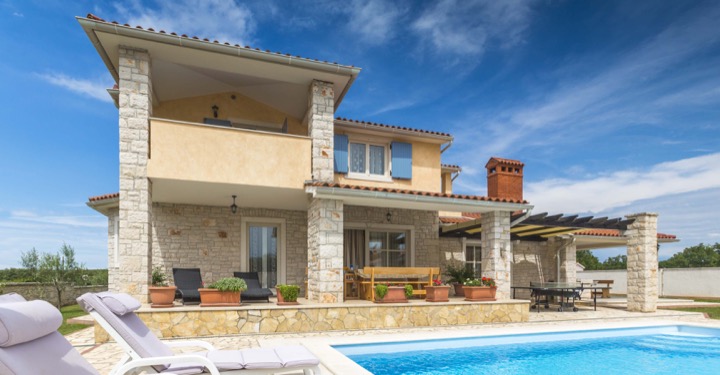 DIY vs package villa holidays
With dozens of websites offering online booking direct with villa owners, it's tempting to consider a do-it-yourself villa break instead of a package holiday from a tour operator. But for beginners, off-the-peg packages can offer more piece of mind.
Beware online scammers operating fraudulent websites that look very like the real thing, advises Sean Tipton, spokesman for the travel industry association ABTA.
"Villa bookings are a very popular target for fraudsters, who generally set up very convincing websites, so it is very important that you book through a reputable company," Tipton warns.
"Platforms which take no payment but simply allow owners to advertise have also been targeted in the past by fraudsters. As you will be dealing directly with the "owner" you will be asked to pay by bank transfer with very little or no recourse for a refund once the scam has been revealed."
Even legitimate booking platforms like Airbnb caused consumer fury in 2021 by refusing refunds to guests who were forced to cancel their bookings due to new Covid-19 travel restrictions.
Airbnb says that it's just a payment collection agent, so hosts are free to set their own cancellation policy. That could mean no refunds if changes to travel restrictions force you to cancel.
By contrast, some old-school villa holiday companies offer more relaxed cancellation rules. Travelling with a package operator also gives you the protection of the government ATOL scheme – and, of course, it saves you the hassle of shopping around separately for flights that match your villa dates.
*All deal pricing is accurate as of February 25, 2022. Prices are subject to change. Deals are subject to the partners' T&Cs.


Have a comment or question about this article? You can contact us on Twitter or Facebook.