March 19, 2021

Like the idea of your very own holiday home in the sun? Villa holidays are the perfect taster: you'll find all your regular home comforts, whether you want to cook up a storm or settle in front of the telly, while enjoying luxe touches such as gorgeous views, outdoor pools or well-equipped gyms. If that sounds like your cup of tea, our dos and don't will make booking your villa break easy.


Don't assume a villa holiday isn't for you
Despite the flashy picture of sprawling properties and sun-lounger-lined pools, villa breaks aren't the wallet-drainer you make think they are. There's a huge range of villas around the globe, from cosy couples retreats to massive four, eight or even sixteen-person abodes, so you can find a property to suit your needs. Families in particular love villa holidays as kids aren't bound by the set times and rules of all-inclusive hotel life.

Do weigh up the pros and cons
Villa holidays are self-catering, so you can forget endless all-inclusive buffets and staff to wait on you hand and foot (unless of course you really are a celebrity and take a serviced villa). And you won't get organised entertainment, kids' clubs and a daily maid service.
However, what you will gain is a place of your own for the duration of your trip. That means you won't need to get to the pool early to snag a sun-loungers, the luxury of deciding when and how you eat, drink, sleep and party, and the ability to really kick back and enjoy life with all the comforts of a normal home.
Plus, self-catering breaks often work out far cheaper than a package break if you get savvy with your spending (ie cook), even with car hire added into the cost.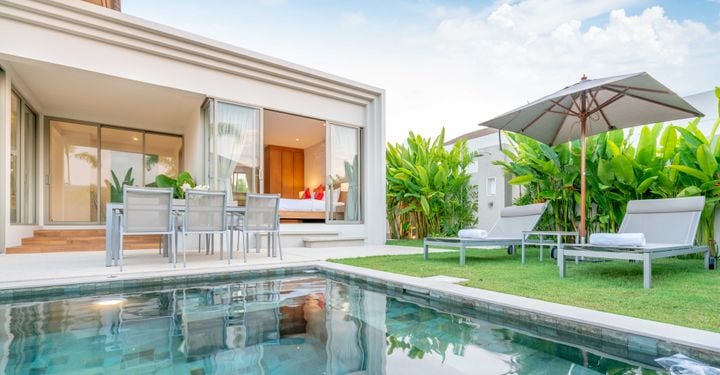 Don't forget to check what's included

Essentially, you're getting the use of a home when you book a holiday villa. It will usually come with bedding and towels, a kitchen, use of a private or shared pool and whatever facilities the home has on offer. Many also have a welcome pack with a few basic groceries on arrival.
However, you should read the terms and conditions of any rental. Look out for information such as whether there is a cleaning service, if there is a refundable deposit to be left on arrival or any other details that are important to you – air-conditioning is a good one to consider, as are cots and high chairs if you're travelling with a little one.

Do your research
There are thousands of villas out there, so it's important to narrow it down to the home that suits you. Get online and search the properties offered villa specialists, taking care to filter by the number of bedrooms, the price you're happy to pay, and even by whether it has coastal views or its own private pool.
Then, get into the detail: do you need family-friendly facilities? Is it important to be close to the action? Do you want to be able to pop to the shops for more ingredients on a whim? Remember to read reviews for real experiences and, if you want specific questions answering on your property, contact the rental company for advice.
If you have not heard of the company offering the villa then read reviews of them online to ensure you are booking with a valid operation. You could also consider speaking to the villa owner or management agent.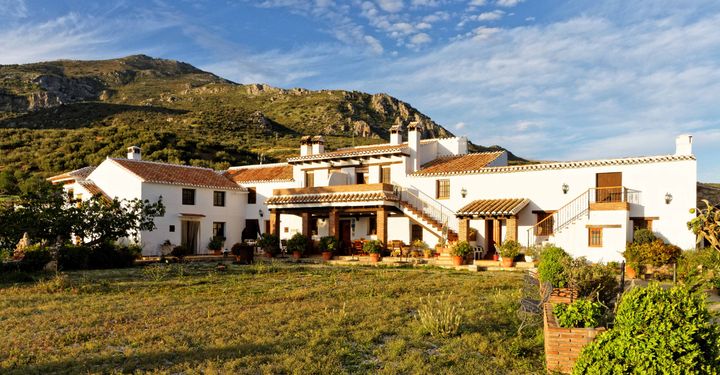 Don't ruin your trip by getting the detail wrong

It's vital that you research the location of your property and how you will get to it on arrival. Unless it is within a resort you will probably need a rental car or cars to make the most of your stay. The last thing you want is to find yourself marooned in a fabulous property with no easy access to restaurants, shops or the beach. You should also consider transfer time from your arrival airport.
Also think about check-in and check-out times and factor these into your plans and possible flight times. Avoid arriving too late or too early, as you may not want to drive in an unfamiliar place in the dark, or be hanging around for hours waiting to get in.
You also need to consider how you travel to your villa destination. Most people will fly, so consider whether you are going to book your flights with your villa specialist and therefore get protection under the ATOL scheme for package holidays, or whether you are going to book separate flights and accommodation (for which you must ensure you have a travel insurance policy including end supplier failure).

Do ensure your booking is protected
A common dilemma for holidaymakers is whether to book direct or via a villa company. We recommend using a known company with an ATOL licence and paying by credit or debit card only.
Don't pay via bank transfer or hand over cash unless you know the villa and its operator – although even then your money is at risk as there is no protection available in law. And, as with any holiday, take out a decent travel insurance policy from the day you book.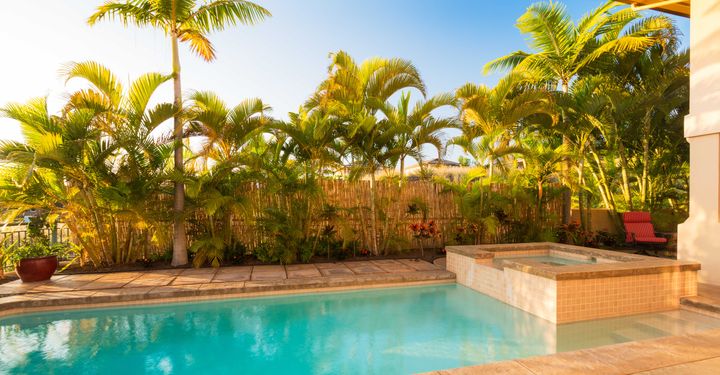 Don't ruin your break by forgetting something important
Once booked, make a list of all the things you will need for your break and get them ready to pack. Get all your paperwork together, from boarding passes to driving licences, location of the villa to where to collect the keys and understand how you will pay your deposit. Importantly, ensure you have the details of who to contact in an emergency or if something gets damaged.

Do make sure your group gets on while you're away
If you are travelling with a group, discuss how you will organise the essential tasks before you travel to avoid any misunderstandings ruining your break.
For example, who will do the shopping, cooking and clearing up? Are you operating a kitty and who will manage that? Sorting these things before you go means you can enjoy more of your trip when you arrive.


Have a comment or question about this article? You can contact us on Twitter or Facebook.