7 Common City Break Rip Offs And How To Avoid Them
7 common city break rip-offs and how to avoid them
Updated October 10, 2022
Published August 8, 2018

City breaks are exciting. They're packed with whistle-stop adventures, snap-worthy sights, and fascinating glimpses into the hustle and bustle of a new and undiscovered (by you anyway) metropolis.
City breaks can also be expensive. Per day, the cost of a city break can easily soar to double or triple what you might pay for a longer holiday, what with city hotel rates, expensive transport and food prices that could put you off your dinner.
So we've compiled a guide to seven common city break rip-offs and how to avoid them. Sidestep those scams and overhaul the overpriced – it's time to do city breaks in style, without paying over the odds.


Rip-off #1: The cost of the break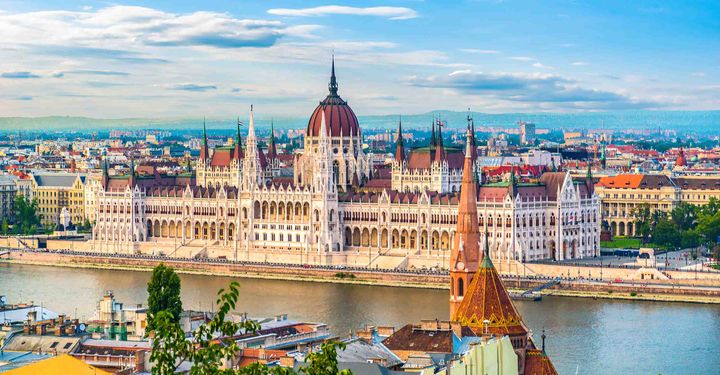 Set the tone for your smart-spending city break by booking the best deals on flights and hotels. First off, you can either book an ATOL-protected package or book your flights and hotel separately. If you choose this option, consider paying by credit card, which affords you more protection (and, obviously, pay off the balance before it accrues any interest).
To find the cheapest deals on city breaks, look for midweek bargains and avoid school holiday dates. It's also wise to check out the events calendar of your chosen destination, as major events (such as festivals, religious holidays and industry shows) can push up demand and prices. While you might not know your Valentino from your Versace, you'll pay much more for a hotel room if you end up in Milan during Fashion Week.
For cheap accommodation during summer or weekend city breaks, consider hotels in business districts. They're quieter on Fridays and Saturdays and throughout summer and are likely to offer attractive rates. And though it might be tempting to book cheap hotels in the sticks, factor in the costs of getting in and out of the city centre each day by taxi or public transport.
When it comes to getting there, consider whether it is cheaper to pass on a flight. You might want to take the ferry to Amsterdam or the train to Paris, for example.


Rip-off #2: Luggage charges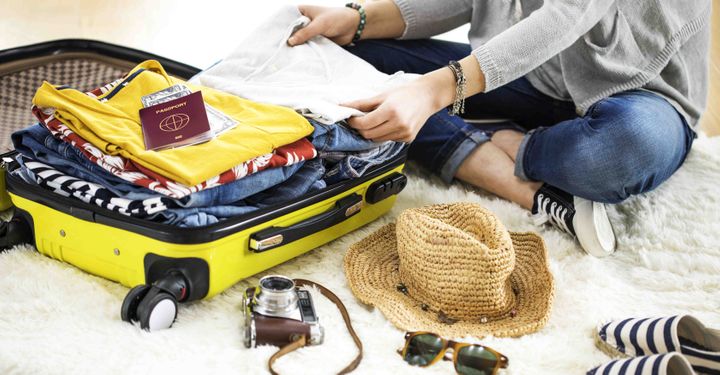 Don't let that cheap flight soar in price. You're going for two days, do you really need to pay for checked baggage?
If it's cold at your destination, wear bulkier items such as coats. If it's hot, you need an outfit per day, one evening outfit and your comfiest walking shoes. Toiletry minis are ideal for city breaks, or forgo your expensive shampoo and use the hotel's own.
Airline policies on cabin baggage change from time to time, so check terms carefully. Note the size and weight allowances for your airline and check guidance about the number of bags; some airlines allow a cabin bag and a small handbag, for example. Stick to it or risk having to pay to put your luggage in the hold (and then waiting at the other end instead of whizzing straight through the airport).


Rip-off #3: Taxi transfers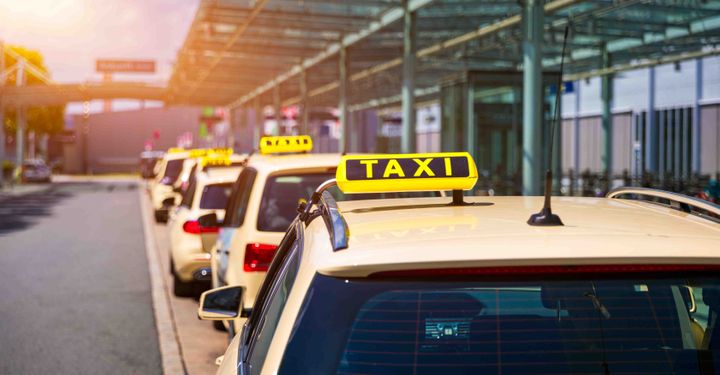 You dash through arrivals, cabin bag in hand, and bag a spot at the head of the taxi queue. Awesome... or is it? Are taxi transfers a common city break rip-off?
While taxis offer door-to-door convenience, travelling between the airport and your city destination by taxi can be more expensive than your flight. Taxi transfers from Barcelona Airport to the city centre cost an average of €35 to €40; from Charles de Gaulle Airport, you'll pay €53 to go to Paris' right bank and €58 if you're staying on the left bank.
Travel by bus, rail or airport shuttle and the cost is likely between €5 and €15 per person. Clearly, if you're travelling in a group of four, a taxi could work out the same or cheaper, so research before you go.
If a taxi transfer is the only available option, find out beforehand if a flat rate applies (as at CDG in Paris). If not, by investigating the rough route and cost, you won't be taken for an expensive ride.


Rip-off #4: Overpriced food and drink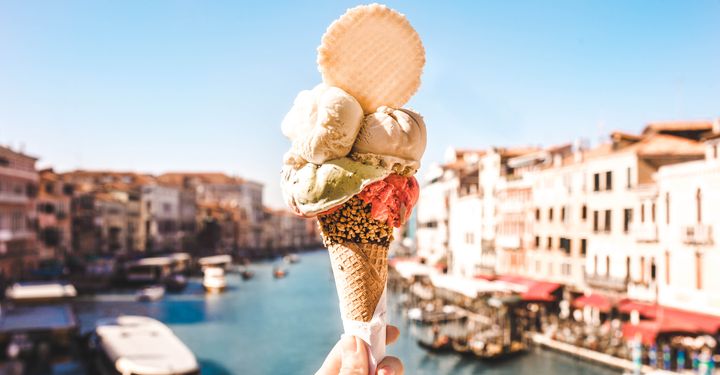 On a break in a handsome city, it's easy to be lured by the romance of that atmospheric piazza or historic marketplace. The fountains, the architecture, the talented buskers… the vastly overpriced tourist menus. Yes, as charming as this scene appears, you're likely to be stung in the wallet when you take a seat at a bar or restaurant in the biggest, glitziest, most tourist-filled city squares.
Plonk down close to an iconic landmark and the bill is likely to be even higher. Have a cuppa while listening to a band in St Mark's Square in Venice and you might even receive a music surcharge. And who can forget those ice-cream horror stories from Rome, with tourists being charged upwards of €15 a cone?
To swerve the inflated prices in Europe, walk away from the major landmarks and tourist attractions. Find local neighbourhoods, full of charm and everyday life, where everyday prices are much more likely.
If you do take your chances with the tourist masses, you might be made aware verbally of any service charges or cover charges before you order (from around fifty cents to a few euros per person), but check the menu carefully if not as they should be in print.
Other tips to avoid spending over the odds on food and drink include taking your morning coffee standing at the bar (there might be a surcharge for sitting down), eating where the locals eat; and, in Spanish cities, looking out for the lunchtime bargain of the menu del dia.


Rip-off #5: Spending money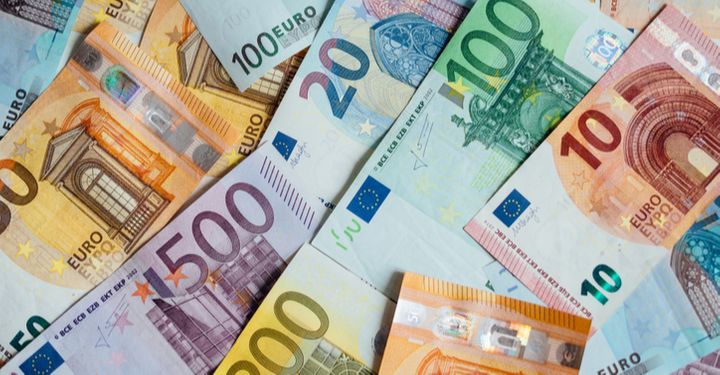 City breaks are often romantic, indulgent and spontaneous but don't let that spirit of spontaneity fog your vision when it comes to organising your spending money. "Let's just buy it at the airport" is going to cost you, as travel money rip-offs can hit you in unexpected ways.
Foreign currency rates at the airport are poor compared to other methods, such as arranging pick-up or home delivery in advance online. Even pre-booking your currency to collect at the airport is a better option than simply rocking up to the bureau before you fly.
And don't bank on bunging your city break spending on a credit or debit card instead, as you're likely to be hit with loading fees and other charges. Cash is a generally good way to go, though some cards, such as the Halifax Clarity Card, offer great spending options.


Rip-off #6: Iconic experiences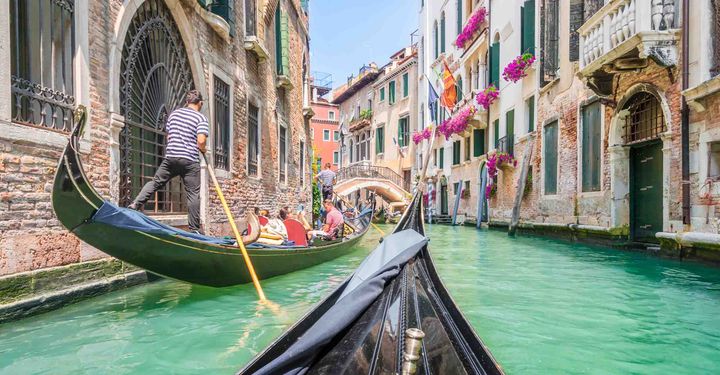 A gondola ride in Venice, a drink in Dublin's Temple Bar, posing with a fake gladiator in Rome: these quintessential holiday moments can be massive rip-offs.
Rates for 40-minute gondola rides in Venice are around €80 during the day and €100 at night, with up to 6 people in the gondola. It's best to discuss rates and the duration of the ride before you set off to make sure there are no nasty surprises upon disembarkation. It is, after all, a classic Venetian experience – we wouldn't want you paying more than you should.
The pub-packed riverside district of Temple Bar is one of Dublin's biggest draws for revellers and curious tourists. You can expect to pay an eye-watering €8 to €9 for a pint here, with prices increasing further into night hours due to a 'late charge'. Have one or two in Temple Bar, for the "craic", but move on to keep costs down during your night out in Dublin.
While the dressed-up gladiators and centurions that hang around the Colosseum and the Trevi Fountain are less "iconic experience" and more "nuisance", it is always worth asking the price upfront. The same goes for any city experience with unofficial prices, such as rickshaw rides, horse-drawn carriages, and portraits or caricatures.


Rip-off #7: Watch out for scams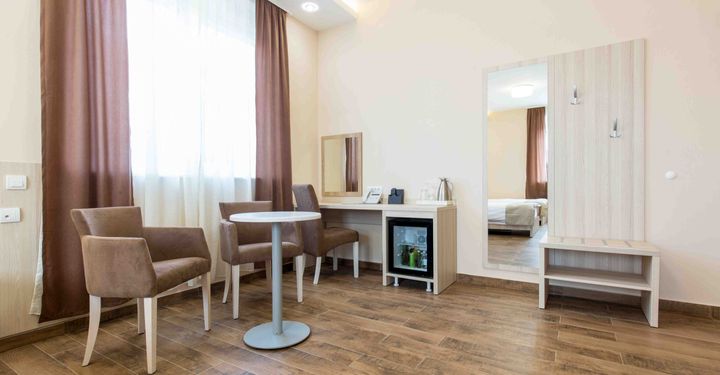 Pickpockets on Las Ramblas, the "found ring" near the Louvre, the note swap in Rome (after a bit of distraction, the vendor asks for more money, waving a smaller note than you actually handed over): all common tourist scams.
The vast majority of city breaks go off without a hitch and you certainly shouldn't spend your time looking over your shoulder or worrying, but it is worth being aware of your surroundings, storing your valuables safely and using the same kind of street smarts as you'd employ in any city closer to home.
Watch out too for the legitimate rip-offs. Hotel mini bars are notorious for hiked prices on snacks and drinks, while the telephone in your room should only be used to call reception or a fellow guest in the hotel – outgoing call charges are outrageously high.
And if you plan to use your mobile phone while you're away, remember to double check if roaming is included in your plan as, after Brexit, many providers reintroduced charges. Choose a provider that includes roaming, such as O2; buy a roaming add-on before you depart (it's cheaper than the per-megabyte cost); or just stick to using free wi-fi.

Have a comment or question about this article? You can contact us on Twitter or Facebook.