The Ultimate Budget City Break Guide
The ultimate guide to budget city breaks

Your city break's all booked – exciting stuff! Now that's sorted, it's tempting to switch off, but getting organised now could save you a bundle.
The more money you save, the more fun you can have on holiday, so we've put together this guide to the best way to do a city break on a budget.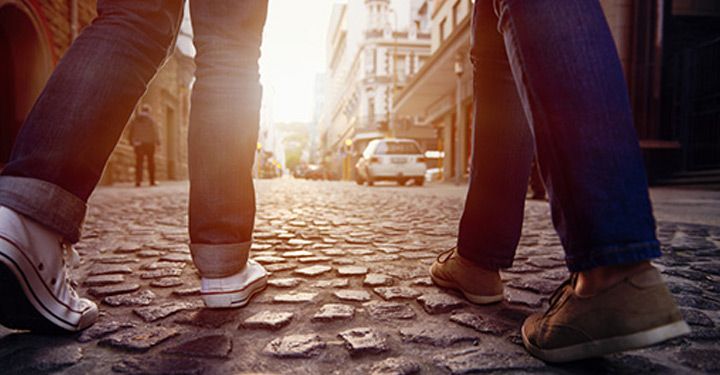 Get the right insurance
Boring? Maybe. Potential life saver? Definitely. Get your travel insurance sorted well in advance of your trip to make sure you're covered properly for the best possible price.
We recommend a policy that covers you for the following: any medical emergency that might arise, loss of luggage or theft of belongings, cancellation policy, and personal liability (cover for if you cause an accident).
For financial protection, ensure your policy has both "Supplier failure" and "scheduled airline failure insurance" (SAFI) included. You can compare hundreds of policies starting from as little as £4.99 by using TravelSupermarket's search engine.
Get your currency sorted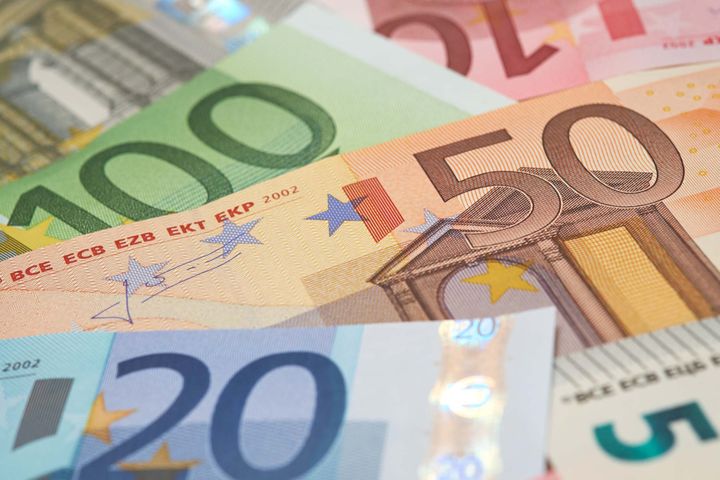 Getting your travel money sorted at the last minute seriously limits your options, especially if you have to change it at the airport.
MoneySavingExpert's currency comparison tool is perfect for finding the best deal for you, and with many companies offering on-the-day pick up, you can arrange to exchange a few days before you travel without getting stung by poor in-airport rates.
It's also a good idea to load some money onto a pre-paid currency card. The Caxton FX card, for example, lets you draw out money from foreign ATMs at no charge at a competitive exchange rate, while services such as WeSwap allow you to swap currency with other travellers to get a better deal.
For big purchases, such as meals out and shopping, you might want to consider credit cards with excellent exchange rates built in. The Halifax Clarity Card, for example, is consistently ranked as one of the cheapest credit cards to use abroad as there's no fee for purchases.
Finally, to avoid getting confused (and potentially ripped off) by the exchange rate, work out a rough equivalent for £1 before you go. If maths isn't your strong point, the XE Currency app allows you to pre-save the currencies you want to compare so you can use it offline.
Plan your airport transfer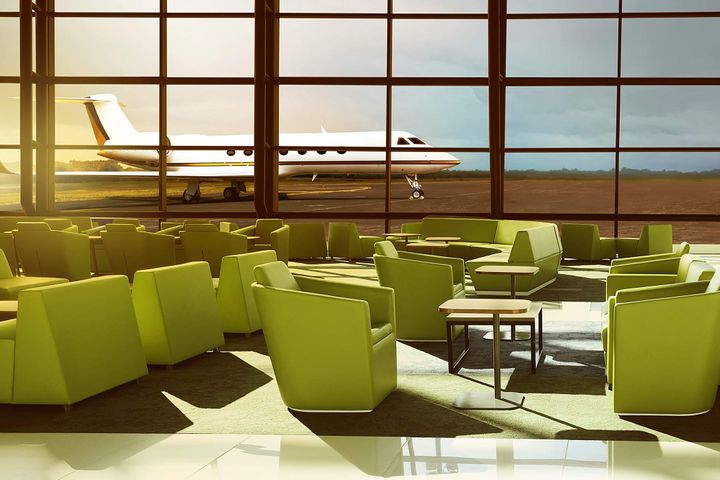 It's rare for a city's airport to be in the city itself. Usually, you'll need to get a train or bus into the centre of town and then make your own way to your accommodation.
Some cities might have a simple rail or bus connection, while you may need to book a transfer if your accommodation is a little more out of the way. Book in advance and not only can you save, but you'll avoid all that last-minute stress as you're leaving for the airport when it dawns on you that you have no idea how to get to your hotel.
If you're a regular traveller, you might want to invest in the Airport Transit Guide app – it costs a few quid, but its creators claim you'll get that back in the savings you'll make by using it to find the best-value transport option.
Plan how to get around
Every city's layout is different: some are contained to just a few walkable areas, others sprawl out for miles. Lovely little Ljubljana in Slovenia has a pedestrianised centre which is perfect for exploring on foot, while New York's extensive subway system makes getting around the Big Apple as simple as a walk in Central Park.
The question is, what's the best and cheapest way to get around the city you're visiting?
For example, getting an Oyster card in London is over 50% cheaper than a travel card if you expect to use the tube regularly. Meanwhile, in Barcelona you can buy a two-day card which includes unlimited public transport travel (including to and from the airport), free entry to some attractions and museums and discounts for others.
It's also worth considering two wheels. Cycling is part of everyday life in cities such as Amsterdam, Copenhagen, and Berlin – it's also good for you and fun!
It's wise as well to download an offline version of a map of the city before you leave, especially if you're not intending to have your data roaming on while you're away – Google Maps allows you to do this for most areas, for example.
Basically, a little bit of research and planning beforehand should help you save a packet.
Take advantage of tourist deals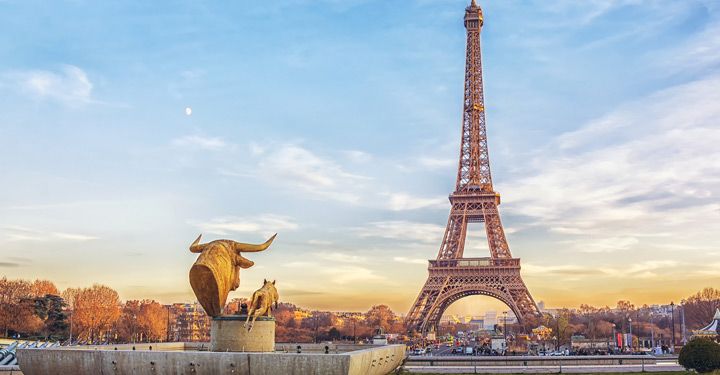 If you're more of a hardcore sightseer than a café culture enthusiast, look out for tourist deals that give you access to more than one attraction at a lower cost. City cards are ideal for destinations where there's loads to see and do, giving you access to numerous attractions for much less than it would cost to buy tickets individually.
Of course, these deals are only likely to save you money if you're prepared to take full use of them. To work out if it's worth it for you, make an itinerary of the things you're likely to do on your trip and see how the prices match up.
For those who like to mix the sights with a healthy dose of eating and drinking, look out for free attractions or book those "must-dos" online, in advance if you can – sometimes the big attractions have offers on that could save you money. For example, there's currently a half-price offer on entrance to Gaudi's famous La Sagrada Familia for under-30s on selected days – not bad for a few seconds' worth of online research.
Some cities also have free walking tours led by a local guide. These are perfect for getting your bearings in the city, and are a great way to tick off the major sights and learn something from a resident – if you enjoy the tour, you can tip your guide at the end.
Pack like a boss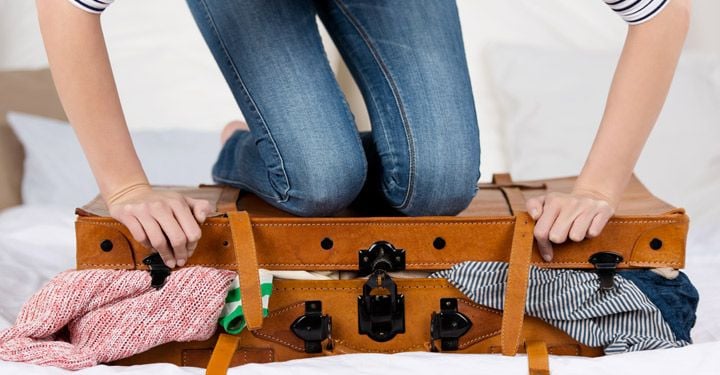 The carry-on phenomenon has revolutionised short breaks in the last decade. Without the added luggage costs, thrifty travellers can now nab short-haul flights at rock-bottom prices.
If you're only going away for a short break, the chances are you won't really need that much anyway. If you know it's going to be chilly at your destination, however, just wear a few layers to the airport and save room in your bag.
Pack carefully and you'll also avoid forgetting items that you then need to buy while on holiday – making a checklist will really help.
Check out our hand luggage tips.
Get a guide book or app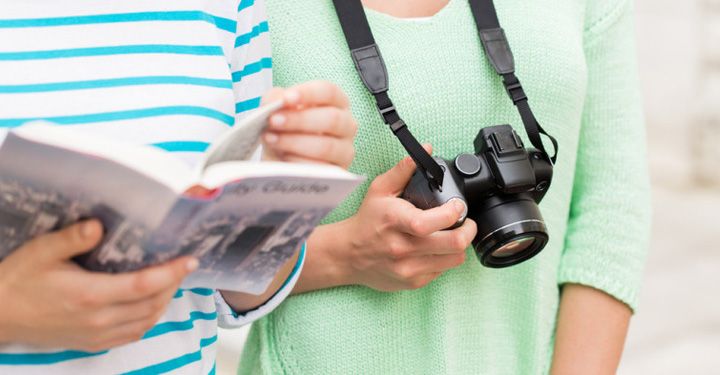 A guide book can be a lifesaver when it comes to travelling on the cheap, as most will provide a budget, medium and luxury option for eating, drinking and accommodation. Lonely Planet, Rough Guides and DK Eyewitness Travel are three reliable guide publishers to look out for.
If you don't feel like shelling out £9.99 for something you might only use once, channel your inner bargain hunter and hit the charity shops – there will usually be a row of discarded destination guides, especially for better-known cities.
If you'd rather not lug a book around with you, however, there are a whole host of travel guide apps that you can download to your phone, many of which can be used offline – simply search on your phone's app store to find one you like the look of.
Research dining and event options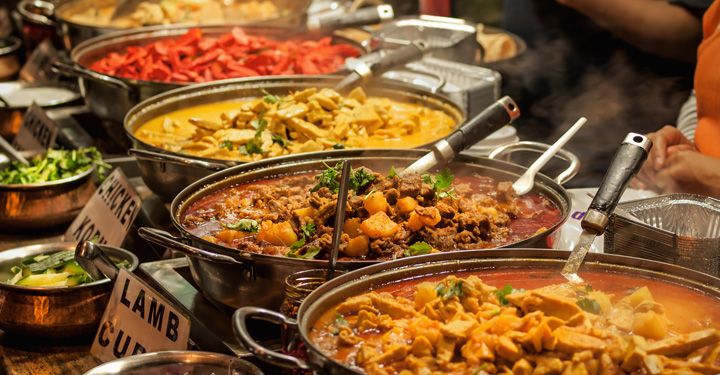 It's great to stumble upon a cracking cafe or restaurant while exploring, but it's also worth investigating a city's dining options in advance, either by checking them out using a service such as TripAdvisor or by reading articles on the web.
By doing so you can find the best-rated and good value restaurants before you leave, and mark them on your map – plus, you can find out where the locals hang out and what's opening soon that might be up your alley.
It's also a good idea to have a look at local event listings websites, in case your favourite band is in town or there's an interesting art exhibition or festival going on that you might otherwise have missed.
Have a comment or question about this article? You can contact us on Twitter or Facebook.