The ultimate guide to budget city breaks
March 30, 2023
Want to keep your next city break wallet friendly? Get organised before you go and you could save a bundle!
From pre-travel tips and tricks to on-the-ground advice for when you arrive, here's our guide to bossing a city break on a budget.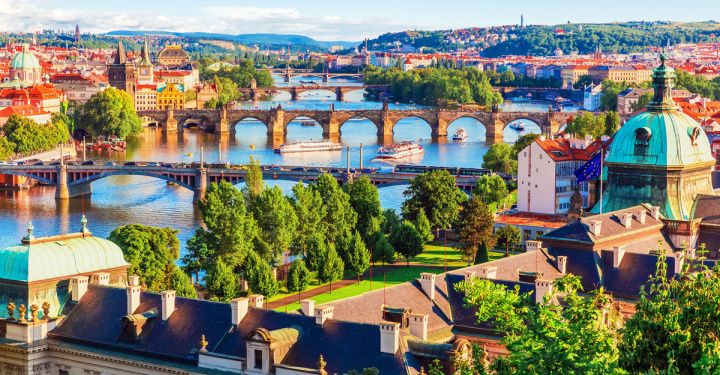 Booking
Consider cheaper destinations
If you haven't got your heart set on a specific city, look beyond the classics to find a cheaper alternative. The Post Office's City Costs Barometer is a good indicator of the overall cost of a destination, and you can find cost of living data on sites such as Numbeo.
It's always worth comparing which destinations offer the cheapest deals before you book. Check out our handy round up of the cheapest city break suggestions below for an idea of where to start.
Search for travel incentives
Check out any travel incentives that may be available in the destination you're visiting. Italy, for example, currently has a 'See Sicily' initiative, offering one free night stay if you buy two nights in selected accommodation.
Travel outside of peak seasons
The summer months, school holidays and dates surrounding major events are all considered peak travel times, and accommodation and flight costs are likely to reflect that. Spring and autumn are considered the shoulder seasons and can reveal better deals. Luckily, city breaks are enjoyable at any time of the year!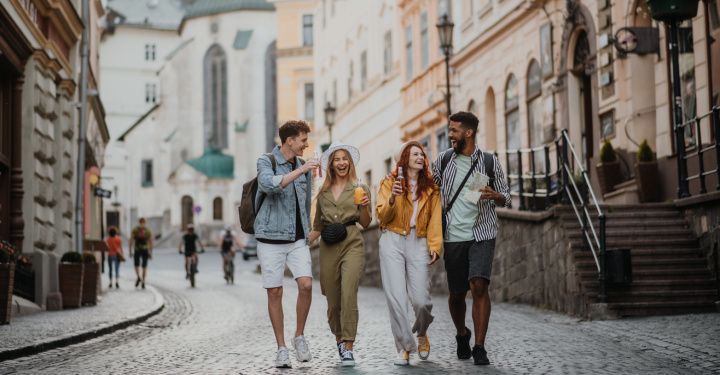 Take off during the week
Likewise, if you can be flexible with your departure dates, look for midweek departures. Tuesday is widely touted as the cheapest day to fly but it's best to compare prices across a range of dates before you book.
Switch up how you travel
While budget airlines are often the cheapest way to reach European cities, it's worth checking whether train, bus or even ferry deals offer better value.
The Eurostar, for example, has great connections to the likes of Lille, Paris and Brussels and early bookers can find tickets as low as £39 each way.
If you have time to spare, travelling by coach could save you some serious money (a return ticket to Amsterdam from London with FlixBus comes in at under £70pp*).
Choose accommodation out of the city centre
Staying right in the heart of the action may sound appealing, but city centre prices will reflect your prime position. If public transport isn't too pricey or you're happy to walk, it may be more affordable to find cheaper accommodation outside of the centre.
Swap hotels for cheaper stays
Similarly, consider alternatives to hotels such as Airbnb, serviced apartments and hostels. Not only could you find a cheaper price but you'll have more options than hotels, whether you need a large apartment to host multiple people or a room-only Airbnb.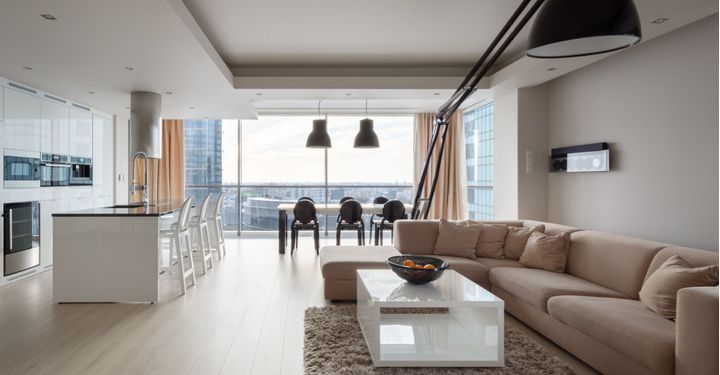 Before you go
Get the right insurance
First off, sort your travel insurance. We recommend a policy that covers you for the following: any medical emergency that might arise, loss of luggage or theft of belongings, cancellation policy, and personal liability (cover for if you cause an accident). For stronger financial protection, ensure your policy has both 'supplier failure' and 'scheduled airline failure insurance (SAFI)' included.
You get the most for your money when your cover starts on the day you book your holiday, rather than the start date of your trip, so buy your insurance when you book your break.
It's also worth having a GHIC, which entitles you to essential medical treatment in the EU for free or at a reduced cost.
Sort your travel money in advance
You can save so much by getting your travel money right. If you're bringing cash, comparing and buying currency online ahead of your trip rather than last-minute at the airport is a good idea. MoneySavingExpert's currency comparison tool is perfect for finding the best exchange deal to order your travel money in advance.
Prefer to pay by plastic? Don't use your regular bank card as you could be hit with some big fees. Instead, look for travel credit cards, such as the Halifax Clarity Card, or debit cards such as Starling or Monzo for fee-free spending abroad.
Do your holiday homework
Whether it's taking a look at Tripadvisor for a list of must-visit attractions or treating yourself to a guidebook for in-depth advice, holiday research always pays off.
Checking out online travel blogs, hotel reviews and social media pages in advance of your holiday can help you to plan the best budget itinerary for your city break as many have great suggestions – ranging from the best locally priced bars to useful tips on bus routes to big attractions.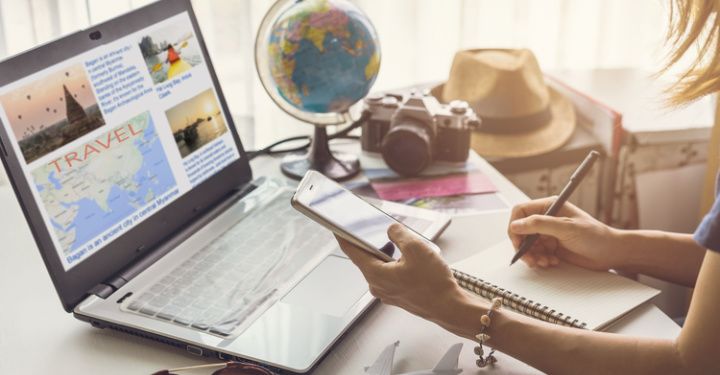 Pack light
If you're travelling short haul, bringing carry-on luggage only can cut the cost of hefty hold fees.
You can check out our guide to the airlines with the best checked-in luggage allowance to compare the cost of travelling with hand-luggage only. Plus, with the upcoming removal of the 100ml liquid rule, you'll no longer have to fork out for expensive mini toiletries.
Airports can be strict when it comes to hand luggage allowances, so make sure your carry-on bag fits size and weight regulations to avoid any fees.
Download maps in advance
Apps such as Navmii and Google Maps are a great way to navigate your way around a new city. Make sure to download your routes in advance of travel so you can use an offline version when out and about abroad without incurring data charges.
Don't get stung by roaming charges
Speaking of, check your mobile contact for its policy on using data abroad – 'Roam Like At Home' may not be included. Before browsing, consider roaming add-ons or stick to using free wi-fi!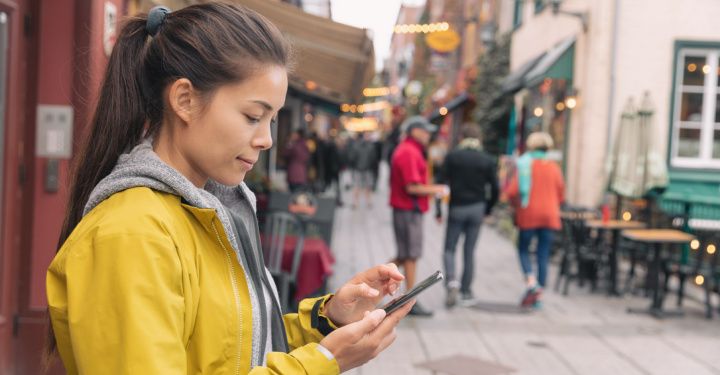 Flight hacks
Consider not paying for pre-book seats
Firstly, weigh up whether it's worth paying for pre-booked seats. Even budget airlines such as Ryanair charge between €/£2 to €/£15 each way for standard seat selection. If you're happy being randomly allocated your seat upon check-in, you could easily save around £30.
Don't pay for infant priority boarding
Opting for priority boarding may seem sensible if you're travelling with little ones, but most airlines will offer priority boarding to those travelling with an infant as standard, so you may not need to pay for it in advance. Check with your airline.
Pack a reusable water bottle
Water in airports and on the plane can be expensive so take an empty bottle in your hand luggage. Once you're through security, you can refill it at a cafe or a water fountain for free.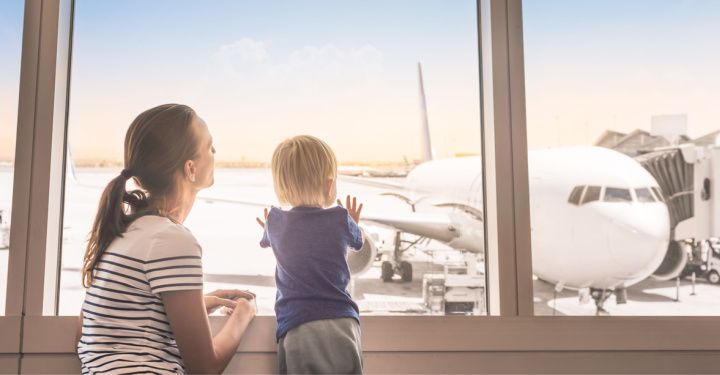 Bring your own food
Loading up on pricey food and snacks at the airport can eat into your holiday budget before you've even taken off. Dry food such as sandwiches, crisps and sweets will make it through security, so bring them with you from home.
Consider the value of airport lounges
If you prefer to eat at the airport, consider upgrading to a lounge. At around £30pp, they can be better value for money as they typically offer unlimited buffet-style food and drinks, including alcohol.
Pre-plan your airport transfer
Pre-booking an airport transfer can save you up 30% on your journey and means you can enjoy a hassle-free start to your holiday.
Alternatively, you could save even more by skipping the transfer altogether and making use of public transport or Uber to get to your accommodation. Make sure to plan your route in advance to save any last-minute stress upon arrival in your destination.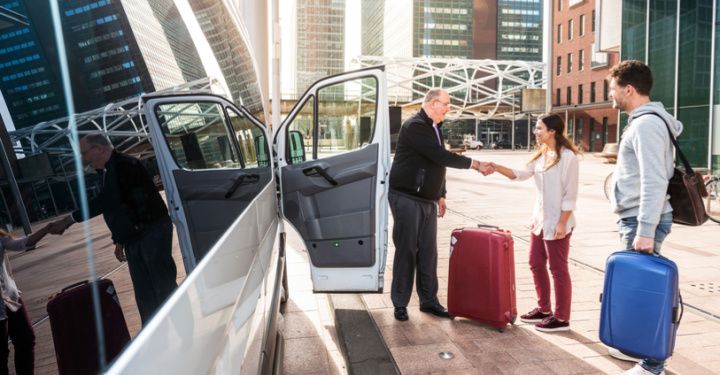 On the ground
Plan how to get around
Every city's layout is different so it pays to work out the best and cheapest way to get around.
If you're using public transport (whether that's Lisbon's iconic trams or Paris' Metro), look for multi-travel cards or discounted tickets. For example, you can buy a Hola Barcelona Card in the Catalan capital for unlimited public transport travel (including to and from the airport) for up to five days.
It's also worth considering two wheels – cycling is part of everyday life in cities such as Amsterdam, Copenhagen, and Berlin. Plus, many cities now have great electric scooter and bike schemes. There's often discount codes for new customers and referring additional travel companions can mean extra discounts for you both.
Always choose the local currency when paying by card
If you're paying by card while abroad, pick the local currency instead of pounds. This means your bank will set the exchange rate, rather than the retailer, who almost always provides a worse rate.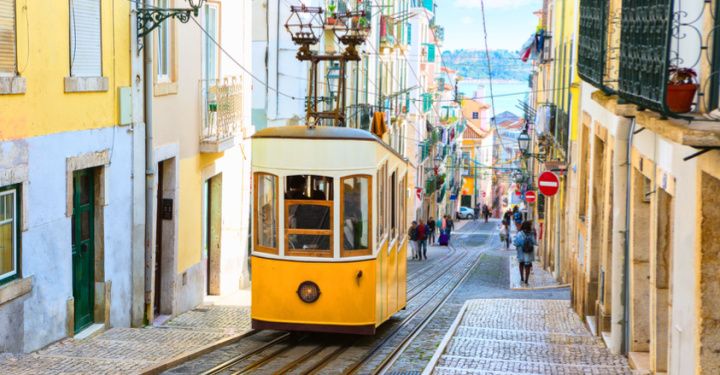 Ask for local recommendations
For holiday experiences away from the tourist track, ask the locals for recommendations on authentic activities and eateries that could help you save a penny or two. This could be your hotel receptionist, cafe waitress or a tour guide.
Be travel savvy with food and drink costs
To keep your holiday budget in check when eating out, resist the temptation to stop at the first eatery you see. Instead, walk a few streets away from the main tourist strips to find more local-friendly prices.
Similarly, keep an eye out for special lunchtime deals such as the three-course menu del dia in Spain. You can look to apps like TheFork or Time Out for some cities to find restaurants with special offers.
Make use of local supermarkets too. You can avoid pricey hotel breakfasts by picking up a pastry and some fruit or stock up on cheap lunchtime snacks to see you through the day.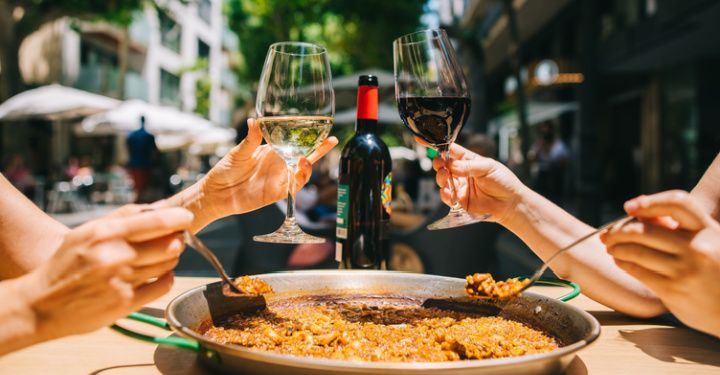 Take advantage of tourist deals
If you're more of a hardcore sightseer, consider getting a city card to get access to more than one attraction at a lower cost. For any must-visit attractions, booking in advance online can be cheaper and guarantees you'll get to go.
Keep an eye out for low-cost activities on offer too. Free walking tours are a great way to orient yourself in a city on a budget and you'll get tons of expert insights and recommendations from your local guide – just remember that tips are usually expected.
Many museums, galleries and libraries are also free to visit, or offer discounted entry at specific times. Some of Paris' biggest attractions such as The Louvre and Musée Picasso offer free entry on the first Sunday of every month.
Don't get caught out by high taxi fares
If you do need a taxi at any point, research what you should expect to pay beforehand and always get a licensed cab that uses a running metre to avoid being ripped off.
Top 10 cheap city break destinations
Prague, Czech Republic
Krakow, Poland
Riga, Latvia
Ljubljana, Slovenia
Tallinn, Estonia
Vilnius, Lithuania
Budapest, Hungary
Lisbon, Portugal
Belgrade, Serbia
Sofia, Bulgaria
*FlixBus price based on a return ticket to Amsterdam Sloterdijk departing from London Victoria Coach Station on Monday 24 April and returning Friday 28 April. Price correct as of March 30, 2023.


Have a comment or question about this article? You can contact us on Twitter or Facebook.