What Does Travel Insurance Cover You For
What does travel insurance cover you for?

Lots of us take out a travel insurance policy simply because we know we're supposed to have it when we go on holiday, buying the cheapest insurance available and not giving it a second thought once it's purchased.
Unfortunately, this can lead to problems down the line – if you don't fully understand your policy and pick the right one, you could end up without adequate cover.
What does a basic travel insurance policy cover?
It's important that the travel insurance policy you choose covers you properly for the holiday you are planning.
Extras can be added on to suit your needs, which you can discuss with your insurer. You might want to consider a policy that includes similar cover to the following (each area is explained in more detail below):
| | |
| --- | --- |
| Area of insurance | Cover |
| Medical expenses | £2,000,000 |
| Personal liability | £1,000,000 |
| Cancellation | £3,000 (or amount equal to total holiday cost) |
| Delay cover | Varies, but should be included |
| Missed departure | £500 |
| Baggage – loss, damage or theft | £1,500 |
| Policy excess | Under £100 |
| Holiday cash | £250-£500 |
| Emergency assistance | 24/7 support |
A word to the wise: while a cheap travel insurance policy might save you money initially, it could end up costing you more in the long run if you don't take out sufficient cover.
Medical expenses cover
Emergency medical treatment can be incredibly expensive abroad, so it's very sensible to take out adequate cover as a part of your travel insurance policy. The Foreign Office recommends medical cover of £1 million for Europe and around £2 million for the rest of the world - you might also want to consider a policy that includes repatriation to the UK (transport home) for medical reasons.
If you're planning to travel while pregnant, check the terms and conditions of your policy very carefully. The average insurance company will cover a woman up to around 24 weeks, but it can vary from broker to broker.
You can protect yourself further by applying for a European Health Insurance Card (EHIC) – this is not an alternative to travel insurance, but provides you with the right to access state-provided healthcare abroad at a reduced cost or for free, and includes treatment of any chronic or pre-existing medical conditions that become necessary during your trip. Some insurers actually insist that you have an EHIC before they will cover you.
Personal liability
If you injure someone or damage their property while away, even if it's an accident, they could make a claim against you. If you have personal liability cover, you'll be protected against this.
Consider looking at a policy that will insure you for up to £1 million - including any compensation owed to the claimant - and for any legal costs involved.
Cancellation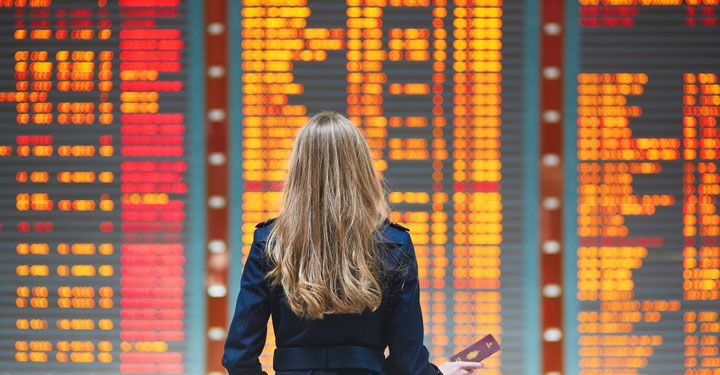 Occasionally something out of your control can occur, leaving you unable to travel or in a position where a holiday must be ended prematurely – for example, losing your job or a relative falling ill.
A basic insurance policy will usually cover you for up to £3,000 of the cost of your holiday should you not be able to travel. Consider a policy which will cover the total cost of the trip.
Check your policy carefully, however, as there will be limitations on what you'll be able to claim for.
Delays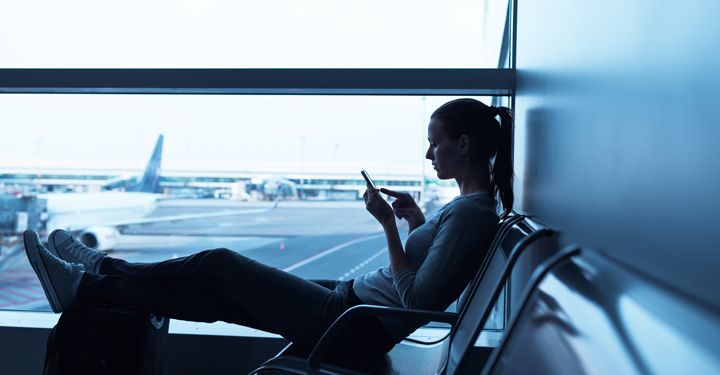 Delays are the bane of a traveller's life, but unfortunately they do happen. If you're delayed for over 12 hours, your travel insurance should provide compensation – this can also cover items such as a night's stay in a hotel or an evening meal. Make sure you check what your insurance policy covers and keep all receipts to prove your spending.
If you are delayed for less time than this, there are still other avenues you can take to get some money back – read our article on flight compensation for more details.
Missed departure
If you miss your flight due to circumstances outside of your control, you should be able to claim compensation through your travel insurance. Scenarios can include delayed public transport, traffic accidents and vehicle breakdown. You might want to consider a policy with a minimum of £500 cover for this.
Note, however, that you won't be able to claim if you cannot show that you set off with sufficient time to spare. Try to collect official documents as proof: for example, police report for accidents, tickets for delays or a breakdown report from your roadside recovery provider.
Lost baggage and belongings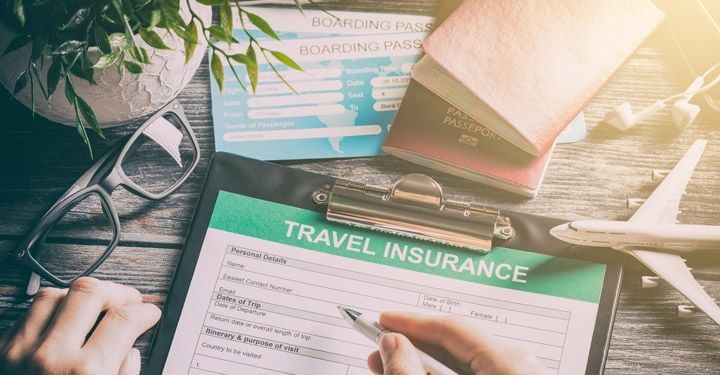 One of the most frustrating scenarios in travel has to be arriving at your destination when your luggage doesn't. Not just because you're faced with the prospect of a holiday without your things, but also because the airline responsible will generally do its best to pass the buck.
A comprehensive travel insurance policy can offer some assistance in such circumstances. You may wish to consider a policy that covers between £1,500 and £2,000-worth of lost belongings. This is usually enough for most travellers, but it can fall short if you have something particularly valuable in your luggage.
Swerve this pitfall by insuring valuable items separately (such as jewellery, for instance) or leave it at home where it should be covered by your household insurance, if you have it. You can also insure your holiday cash. You can also avoid this problem by keeping valuable items with you in the cabin when you fly.
As well as loss, this part of your travel insurance policy can also cover damage and theft – again, check the small print!
Understanding your travel insurance policy excess
This is the amount you, the policy holder, will pay out in the event of a claim. Understanding this bit is vital to ensuring you get the right deal on your travel insurance policy.
For example, if you make a claim for £1,000 and the policy excess is £200, the insurer would only pay out £800.
How the excess works can vary from policy to policy: some have a one-off excess for the whole claim, while others charge excess for different sections of a claim (for example, if you needed medical attention and claimed for the loss of personal effects, you may be charged two separate excess amounts).
Emergency assistance
In the event of an emergency, it can be reassuring to have someone to talk to. Many insurers will provide a 24/7 hotline, in the event you need to contact them.
Extra cover to be aware of
We'd seriously advise you ensure your holiday is ATOL-protected, but if it's not then you may wish to include cover for 'scheduled airline failure' or 'end supplier failure' insurance – this covers you in the event that an airline or other travel company fails financially, so that you're not left completely out of pocket.
You should check that you are covered for winter sports (skiing and snowboarding) and for other activities (trekking, sailing etc), if you know you will be participating in anything that might be deemed out-of-the-ordinary by the insurer. You are likely to need extra cover for this, which you should discuss with your broker.
There are many other areas of cover you can add on to a policy – any additional cover is likely to raise the premium you pay, but will almost certainly save you money should you need to use it. For more general information about travel insurance, see here.
Have a comment or question about this article? You can contact us on Twitter or Facebook.