Updated February 17, 2021
(Published July 31, 2020)
By Beci Wood
The Covid-19 situation is improving in the UK by the day so this year, there's no need to resign yourself to a school break without, well, a break.
And when it comes to holidays at home, we're pretty blessed here in the UK. Between classic coastal towns, lush countryside hideaways and thrilling theme parks for little ones, some of the best holiday destinations for families are right our doorstep.
So whether you've got a wannabe grom or a brood of young film buffs, here's where to consider for your next family staycation.

Please note: under current Covid-19 restrictions, holidays are banned and non-essential services, including many listed below, are still closed. This article is intended as a guide only.
1. Snowdonia, Wales: Great for thrill-seekers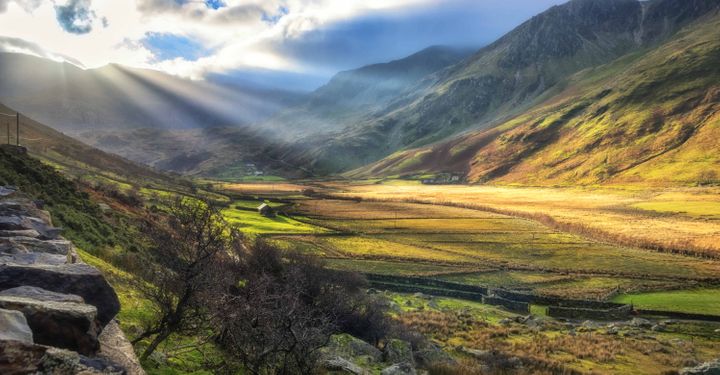 This Welsh region is perfect for those keen on an adrenaline rush. Summit Mount Snowdon, take on the natural rapids on the River Tryweryn or feel like you're flying on the world's fastest zip line – there's adventure around every corner here.
For cyclists, the extreme downhill routes here are unmissable, while kids and adults alike will love a boat trip across the breath-taking Pontcysyllte Aqueduct.
After a slower pace? Ride the train up Snowdon (this year, it only stops three-quarters of the way up, at Clogwyn Station). Snowdonia is also walker's dream, with plenty of paths to pick. Or, try navigating a kayak on Llyn Gwynant.


2. Legoland, Windsor: Great for young kids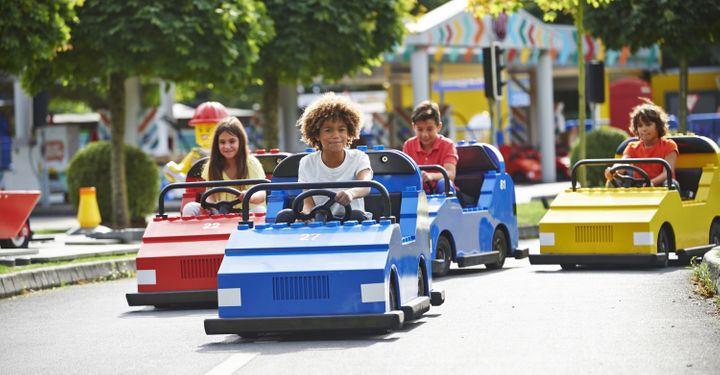 Aimed at children under ten, Legoland is a fun-filled break from start to finish. Before you even enter the theme park, you'll have plenty of Lego to enjoy, from themed rooms in the resorts two hotels to a complimentary Lego gift for those who check in.
A new-look Duplo Valley – featuring the world's first Duplo coaster – opened last year and little kids will love being able to drive cars, fire engines and boats. For us, the best ride is the cool submarine experience, Deep Sea Adventure.
Note that due to Covid-19, guests over the age of eleven are required to wear a mask indoors (including in restaurants while not eating/drinking and in gift shops) and on some rides. Find out more on the Legoland website.


3. Tenby, Wales: Great for a beach break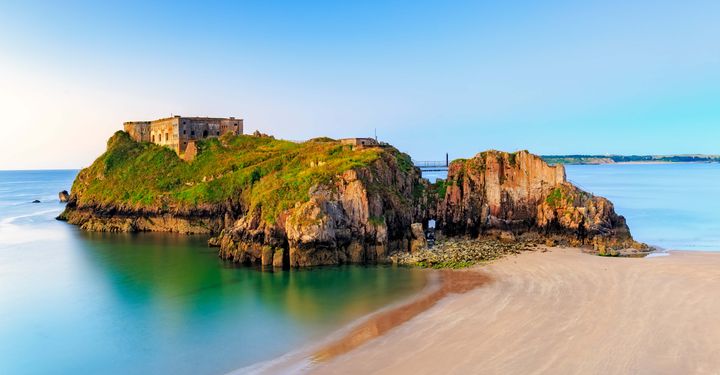 With a backdrop of colourful buildings, Tenby's harbour is a picture postcard retreat. Full of golden sand, a calm breeze and idyllic views, the long beaches here are ideal for families. Keep across the tide times, too; when it's low, you can head out to St Catherine's Island near Castle Beach. Away from the water, winding streets are filled with cosy cafes, fish and chip shops, boutiques and traditional sweet shops.
For older kids, the Tenby Ghost Walk has been rated one of the best in Britain and the whole family will enjoy a day out at Manor Wildlife Park, about a ten-minute drive away.


4. The Highlands, Scotland: Great for film buffs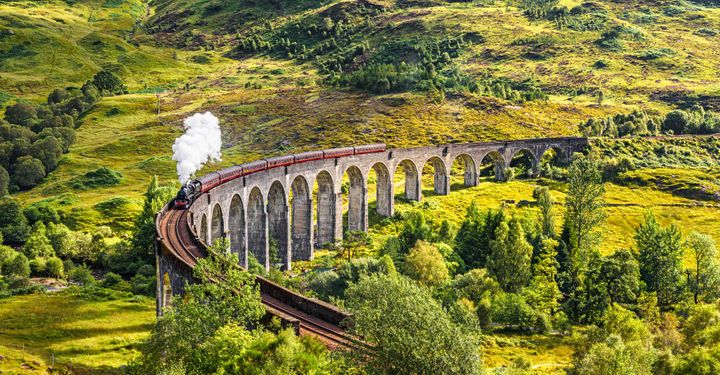 The spectacular scenery of this Scottish region is a star in its own right, and has appeared in some of the biggest blockbusters around, including the Harry Potter series, Skyfall and Trainspotting.
Older children will enjoy the Glenfinnan Viaduct, which is instantly recognisable as the railway to Hogwarts. For the full experience, take the 'Hogwarts Express' – aka the Jacobite – which departs from Fort William or Mallaig and runs across the stunning Scottish Highlands. Said to be one of the greatest train journeys in the world, it definitely does not disappoint.
Other nearby stars of the screen include Glencoe, Loch Shiel and Steall Falls. Try an organised tour to help with a visit. Nearby, in Perthshire, Kinloch Rannoch is a beautiful place to visit to get away from it all. There is amazing forest walking, biking routes and crystal-clear lakes.


5. Bude, Cornwall: Great for groms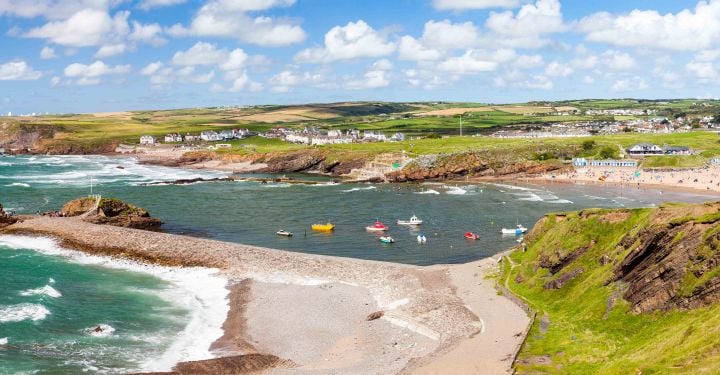 Cornwall is renowned for its surfing, and it's beach town Bude that is one of the top spots to catch a wave. Facing the Atlantic, this compact seaside resort has consistent waves for skilled surfers to enjoy, but also gentler conditions for novices at low tide.
The local beaches are hard to beat too, with special nods to the idyllic Sandmouth Bay Beach and the remote cove of Duckpool. Nearby, the Lydford Gorge National Trust property is impressive with its Whitelady Waterfall.
To really make this a family staycation to remember, why not switch things up by renting a treehouse? Kids love camping but this is next-level fun for adults too.


6. Sandbanks, Dorset: Great for some peace and quiet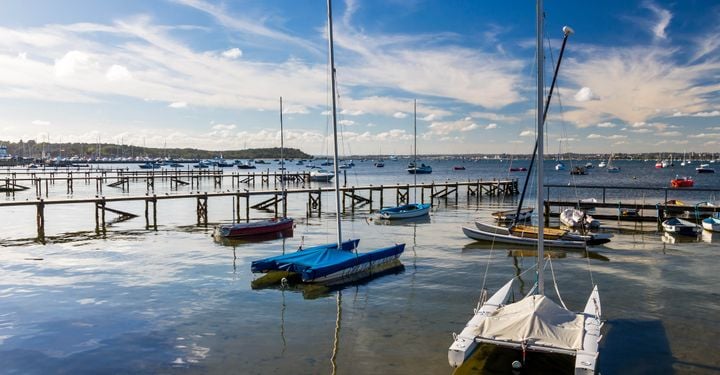 Sometimes a good old beach is all you need and Sandbanks in Dorset is one of the best in England. Children will love building sandcastles on the clear, white sand, collecting seashells or paddling in the water.
Board a ferry and cross the Poole harbour for a daytrip to Studland to visit the spectacular Old Harry's Rocks or enjoy a selection of water-sports on one of the beaches, many of which are owned by the National Trust. Swanage is another popular spot for families. Why not rent a colourful beach hut out for the day or try fishing and scuba diving?


7. Margate, Kent: Great for traditional seaside charm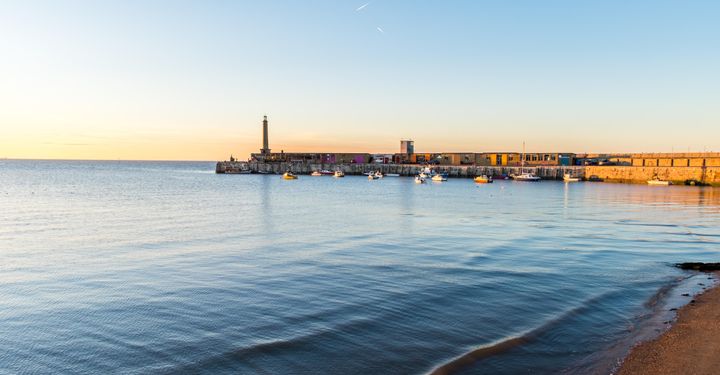 There's a vintage vibe to this Kentish seaside town, which has soared in popularity in recent years. Dubbed Shoreditch-on-Sea, the resort has a great beach and old-school boutiques and cafes.
Here, you can also spark the imagination of the little ones at the whimsical Shell Grotto or the Margate Caves, or head to the free Turner Contemporary museum when it's the adults' time to explore. At Ctl Alt Esc, older kids and parents can work together to test their Houdini skills and escape from one of three themed rooms. 
Note that Covid-19 has put one of Margate's main attractions, Dreamland Margate, out of action for now, but the venue hosted an open-air cinema last summer so it's worth checking for other events that may pop up.


8. London: Great for a new side to the city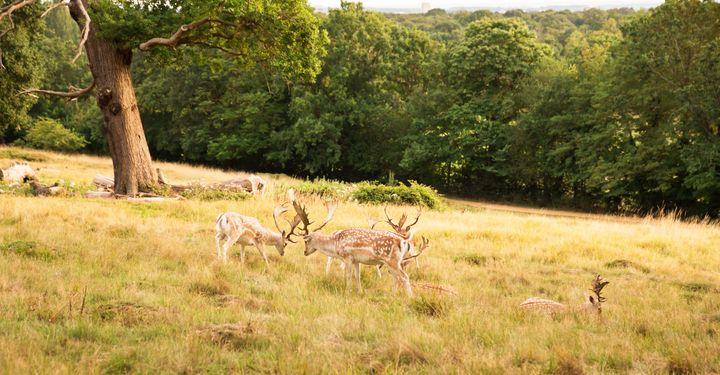 No round up would be complete without giving London a shout-out. And, without the usual bunch of international tourists, this is arguably one of the best times for a low-key visit. Mooch around the Science Museum, Natural History Museum or the V&A, all of which are set to reopen in line with government advice and when it is safe to do so. Or get your fill of history at the Tower of London. Most attractions will reopen with reduced number of visitors for an all the more pleasant (and safe) experience.
Done the big-hitters? Consider getting back to nature and spend the day deer-spotting at Richmond Park.

Have a comment or question about this article? You can contact us on Twitter or Facebook.