Revealed! The cheapest all-inclusive destinations for families this summer are...

January 17, 2020
In the 90s and 00s, it was all about half-board. Now, all-inclusive is by far the most popular option for a family package holiday.

We've seen a huge 28% increase in all-inclusve searches compared to last year. That's double the clicks for self-catering - British families are really going all in for the win this summer.
Why go all-inclusive?
We all know prices go up during the summer holidays, so getting a good deal on a break is crucial for many families.

As the majority of your spending is done upfront, opting for all-inclusive can actually be a cost-effective option. But you'll need to do you're research before you book as what's included can differ from provider to provider: for example, some include certain drinks, others don't.

In terms of when to go, the first and last weeks of the school holidays often offer the best prices, while flying mid-week can sometimes be cheaper too.
Spain, Malta and Bulgaria are the destinations where families will find some of the most affordable deals. So where exactly are the best cheap all-inclusive family holidays this summer? Read on to find out the top five.

1. Costa Brava, Spain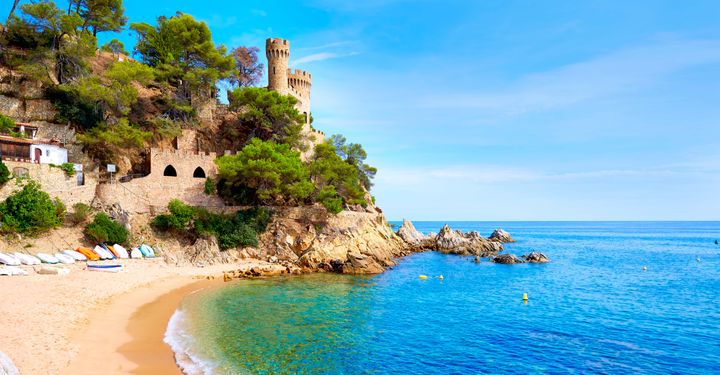 A place of pine-backed coves and craggy coastal mountains, the Costa Brava might just be the most beautiful stretch of coastline in Spain. But this costa isn't just a pretty face; it's got all the ingredients you'd want for a great family holiday. There are Blue Flag beaches aplenty (Platja de Canadell and La Mar Menuda are excellent for families), theme park thrills at PortAventura and the bustle of Barcelona isn't too far away for a quick dose of culture.
Most importantly, it's a costa that won't cost a lot. So where should you be looking for deals? Resorts including Lloret de Mar, Malgrat de Mar, Pineda de Mar and Calella are all good bets.
2. Costa Dorada, Spain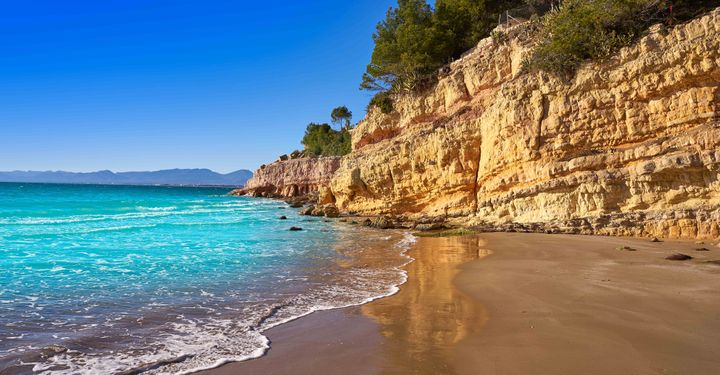 When it comes to good value for families, Spain's Costa Dorada gives its famous neighbour a run for its money. Salou, La Pineda and Cambrils are excellent coastal options for families, with safe, sheltered beaches and clear shallow waters to splash around in. Speaking of making a splash, the kids will love Caribe Aquatic Park, one of PortAventura World's three excellent theme parks.

If you're up for it, Barcelona is around an hour-and-a-half drive from Salou. The Catalan capital is renowned for its double-take Gaudi architecture. Plus, Montjuic Castle (take the cable car up) is great for curious kids and adults alike.
It is also worth hiring a car to explore away from the coast. Reus and Valls are nearby cities worth the drive and, further afield, mountain village Tivisaa is a great spot to kick-off an outdoor hike.

3. Malta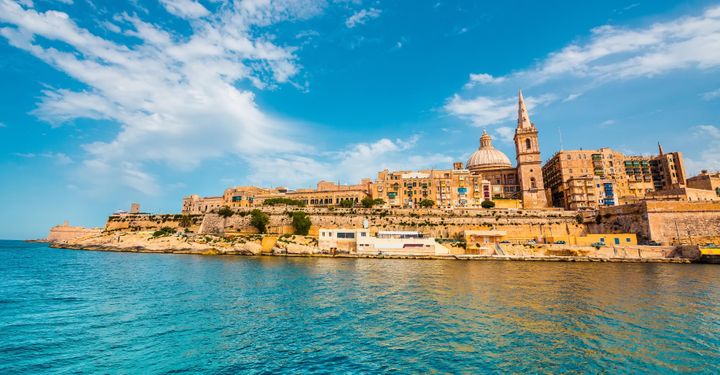 What can you expect from a holiday in Malta? Well, a bit of everything.
There are, of course, plenty of gorgeous beaches stretching out along the coastline (Mellieha Bay is great for families). There's countryside to explore, the eons-old Megalithic Temples of Malta to marvel at (they're some thousand years older than the Pyramids of Giza) and there are water sports opportunities galore (older kids can even try flyboarding in St Julian's).
Want to go further afileld? Head out to the tiny island of Comino for the archipelago's most famous natural asset, the Blue Lagoon.

4. Majorca, Balearic Islands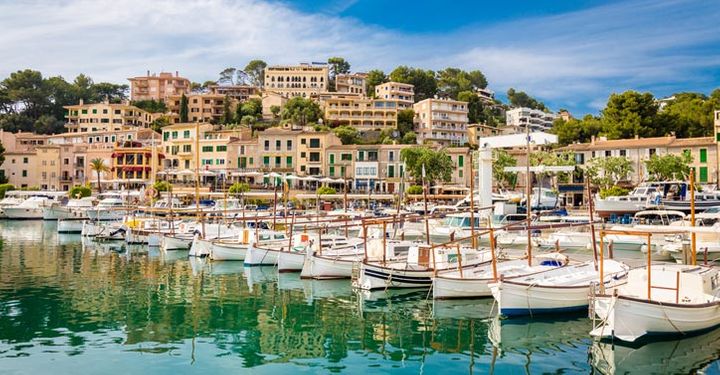 Unless you've been living in a cave, you might have heard about a little show called Love Island. The show's real star, though, isn't the sun-tanned singletons looking for love, it's Majorca, the beautiful island where the show is set.
Away from the limelight, Majorca is always a good choice for a family holiday, both in terms of price and location. The coast is undoubtedly the island's biggest draw, especially for families that love the beach. Surrounded by the warm, glistening waters of the Med, Majorca's beaches range from long, sandy bays, such as Port de Pollenca, to quiet picturesque coves, like Platja des Coll Baix an Cala Gat.
And if you fancy a break from the beach, there's Palma, the island's cosmopolitan capital, or one of Majorca's 11 water and adventure parks to visit.
5. Sunny Beach, Bulgaria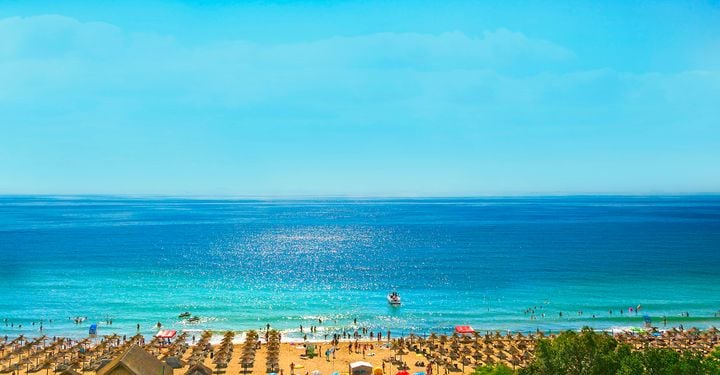 Sea, sand, and, as the name suggests, sun: Sunny Beach has everything you want for a family beach break, with plenty of exciting day trip options to boot. The Black Sea resort has become increasingly popular in recent years, with its low prices and Mediterranean-like climate attracting sun seekers from Britain and beyond.
Sunny Beach is a relatively new resort, purpose built for tourism. As a result, it's ideal for a safe family holiday. Nearby Aqua Paradise Water Park is always a favourite for the kids, there's also pony trekking on the beach and Nessebar, an ancient UNESCO-heritage city, is just a short drive away. The long Blue Flag beach has loads going on – you'll find everything from scuba diving to mini-golf – and the water is safe and shallow.


* Please note: All research taken from TravelSupermaket search data.
The research looked at all price searches via TravelSupermarket from December 1 to January 17, (2019/2020) for holidays of 7 nights for families for departures between July 1 to August 24, 2020. The lowest-priced all inclusive resorts featured are those with a low median all-inclusive price across the whole of that summer holiday period.
Have a comment or question about this article? You can contact us on Twitter or Facebook.