Secret Crete: How to escape the tourist trail
May 20, 2022
By Heidi Fuller-love
Chania's Venetian harbour and the famous pink sand beach of Elafonissi are (justifiably) a magnet for countless travellers, but Crete has a lot more to offer if you head off the beaten path.
From secret coves lapped by mirror-clear waters and tiny tavernas serving authentic local food, to spectacularly scenic hikes to out of the way places and insider tours to see little-known sights, here are the hidden Cretan gems that are guaranteed to lure you away from your sun-lounger.
1. Go east to find lesser-known attractions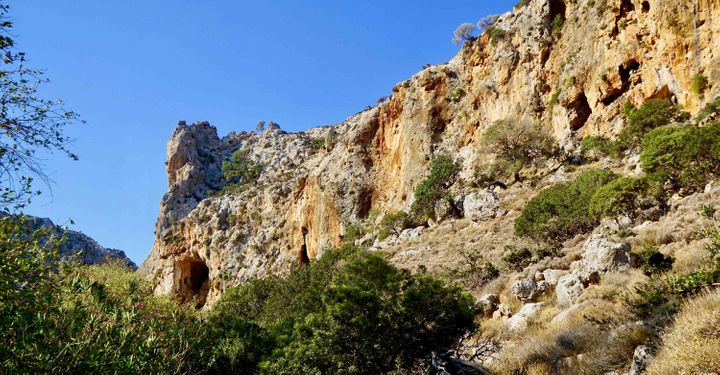 Far from the crowded western streets, Crete's eastern half is a real treasure chest full of hidden gems just waiting to be discovered.
Head for the high-flung mountain village of Zakros and hike the Valley of the Dead, a spectacular gorge squeezed between towering cliffs pocked with caves used for Minoan burials, which easily rivals Chania's Samaria.
Alternatively, seek out deserted coves lapped by pristine seas, panoramic hiking trails and tiny traditional villages near east Crete's capital Sitia, home of Greece's newest UNESCO geopark.
2. Forget Elafonisi – discover these hidden coves instead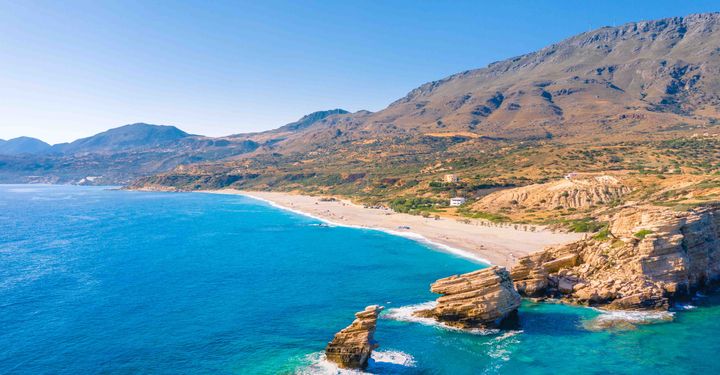 Reached via a spectacular-but-scary mountain road that corkscrews down from the remote village of Ziros, Xerocambos' toddler-friendly silk sand beaches in the east of the island are rarely crowded, even in the height of summer.
Triopetra's horseshoe-shaped swathe of sandy beach, an easy hour's drive from Rethymnon's cobbled shop-lined streets further west, is also perfect for secluded sun worshipping.
And if you really want to escape the world, pack water and sunscreen and head for Agiofarago. This secluded pebbled beach is an hour's drive south of Heraklion and can only be accessed by hiking for half an hour through a narrow gorge. The effort is worth it.
3. Head out on a foraging expedition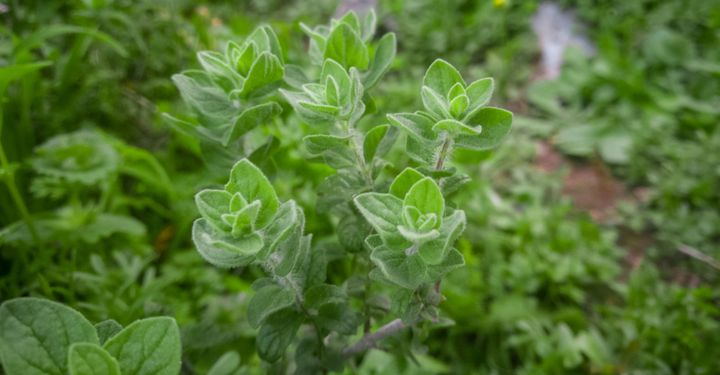 Healthy Cretan cuisine is famed worldwide and horta – wild greens that are collected from the surrounding mountains and used in dozens of dishes – are a must-try.
For a tasty way to get off the beaten track, head out to forage near Chania with local-born botanist Haris Saslis. After a few hours seeking out greens on the thyme-spiked hillsides, genial Haris will take you back to his TARDIS-like house and show you how to put them to work. Think filo pastry pies stuffed with wild greens and other specialities, all washed down with his grandfather's homemade wine.
4. Follow Heraklion's wine trail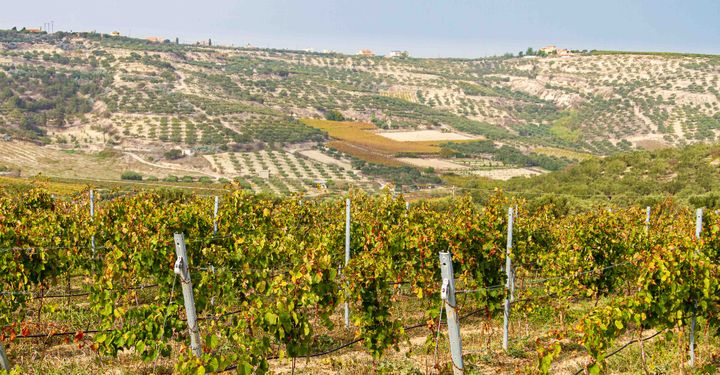 Get to grips with the local grape juice while discovering tiny traditional villages – such as neoclassical Archanes – by following Heraklion's well-waymarked wine trail.
There are more than a dozen wineries along this 60km-long route, including the Boutaris winery, where you can take a wine tasting tour with their resident oenologist, and the Lyrakis winery, where they produce some of the island's best reds. Be sure to make a detour to visit the Minoan site of Vathypetro, which is home to the world's oldest wine press.
5. Get high on the Lastithi plateau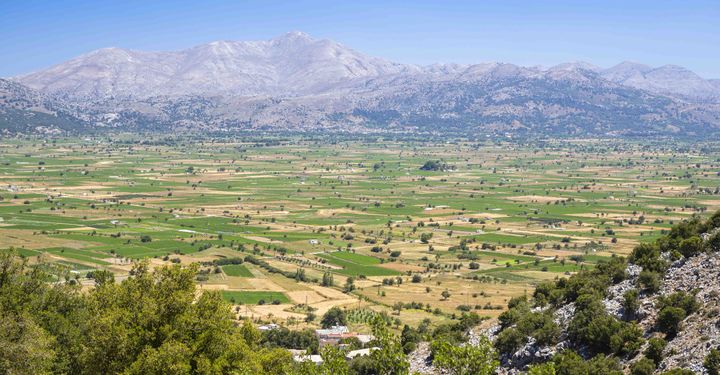 You'll need wheels (or wings) to explore this rarely visited plateau high in the Dikti Mountains, where hundreds of white-sailed windmills pump water from deep wells to water a vast patchwork of crop fields.
Pay a visit to the Dikteon Andron, the stalagmite- and stalactite-studded cave where, legend says, Zeus was born. Then, head for the country town of Tzermiado. Here, you can barter for bright, hand-woven textiles or just pull up a chair at one of the local kafeneions to sip raki and munch on meze snacks as you watch the farmers go by.
6. Seek out little-known tavernas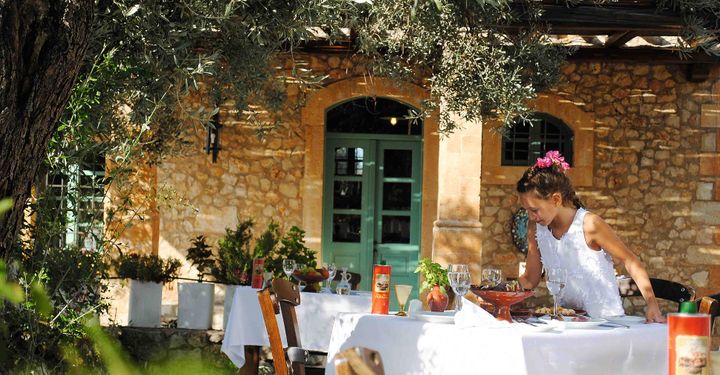 The best way to escape the tourist hordes and sup on a slice of local lifestyle is to follow your taste buds. Near the tiny hamlet of Drakonas, on the pine-studded slopes of Lefka Ori (The White Mountains), farmer Stelios Trilirakis at Dounias cooks with clay pots over a log fire to produce slow-cooked kleftiko lamb and other delicious local dishes using his own produce.
Slightly more upmarket, Agreco Farm near Rethymnon is a sprawling property where you can feed the farm animals and watch raki being made, before sitting at a long trestle table to sup on wheat-stuffed zucchini flowers, antikristo lamb grilled over an open fire and other Cretan specialities.
7. Set out on safari - or set to sea in a kayak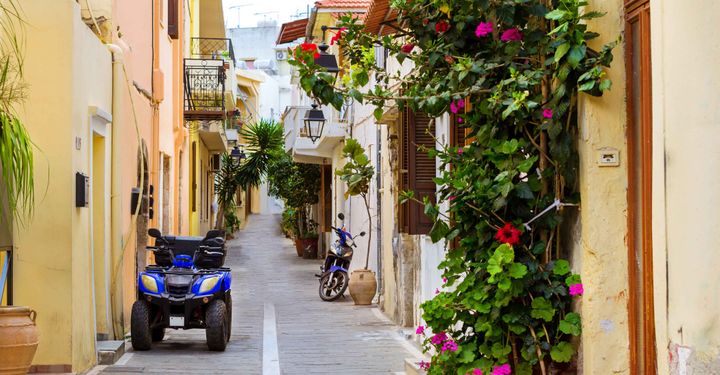 Since many of Crete's remoter sights and out-of-the-way beaches are only accessible via dirt track roads a four-wheel safari adventure is the perfect way to explore.
Take the pot-holed Katharo route to discover natural springs, ancient plane trees and traditional kafeneions high in the mountains, or head out on the Trypiti tour, which will lead you – via remote chapels and traditional villages – to one of Crete's most isolated beaches.
If you prefer your adventures on the water, hop on one of Enjoy Crete's two-day sea kayaking trips through the Samaria National Park, and spend sunny days paddling to remote villages and starry nights sleeping on deserted beaches.
8. Sleep away from the crowds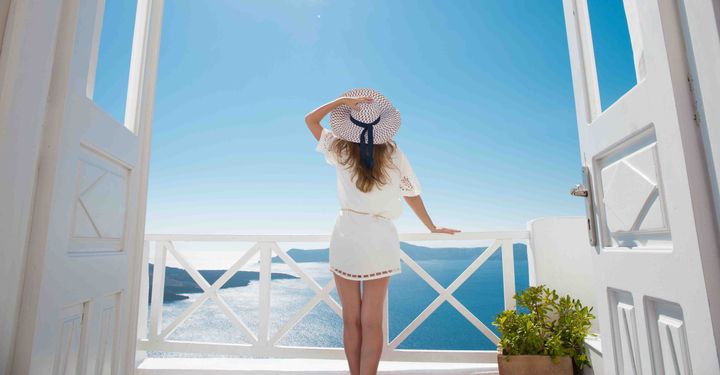 Crete's beach-strewn coastline is littered with luxury hotels and resorts but if you head further inland, you'll find more authentic (often better value) accommodation.
A cluster of beautifully renovated stone-built houses surrounded by olive groves near Arkadi (the island's most famous monastery), Kapsaliana Village offers a blissful sanctuary away from the crowds.
Built to resemble a typical Cretan village – complete with vine-shaded terraces, a small farm and a restaurant serving hearty Cretan food – Enagron Ecotourism Village, near Anogeia, is another rustic haven worth discovering.
9. Explore the off-the-beaten-track villages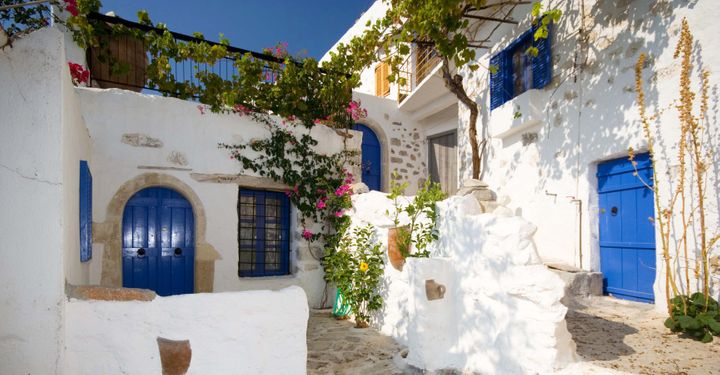 If you really want to get off the beaten track on Greece's largest island, hire a car and head east. After Agios Nikolaos, the capital of the lovely unspoilt Lasithi region, you'll discover a string of traditional villages.
Ones not-to-miss include Kritsa and Mochlos. Sitting on a steep hillside ten minutes drive from Agios Nikolaos, ancient Kritsa is renowned for its handmade textiles, while Mochlos, a small beach hamlet between the seaside resorts of Istron and Sitia, is famed for its feet-in-the-water tavernas serving brine-fresh seafood.
10. Chill on a desert island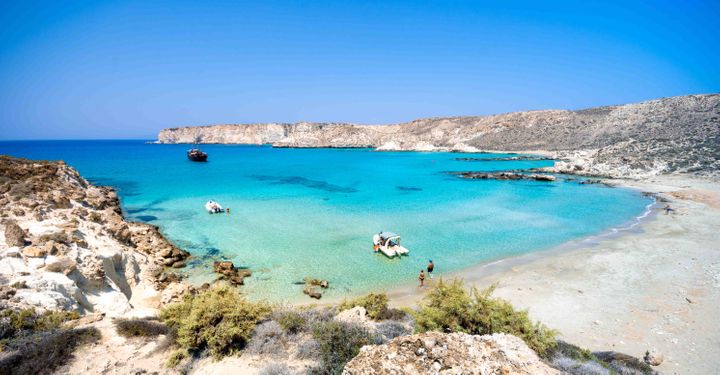 Crete's southern coastline is dotted with small islands that are rarely visited by tourists. Would-be Robinson Crusoes will love Chryssi (golden) Island. Reached by a speedboat, which buzzes out once a day in summer from Ierapetra, this dazzling deserted island has dozens of talc-soft beaches.
Alternatively, head further east to the low-key seaside resort of Makrigialos and hop on a boat to Koufonisi. This exotic dune-studded islet in the middle of the Libyan Sea is littered with secret sand-lined coves where you can laze all day without seeing another soul.
Have a comment or question about this article? You can contact us on Twitter or Facebook.