Updated June 2, 2023
Published September 3, 2021
Good food, beautiful beaches, bags of culture… Greece's largest island ticks all the holiday boxes. And no matter where you stay in Crete, you'll be within touching distance of it all.
So, whether your ideal Crete holiday is all about romance and scenery or you're seeking a family-friendly resort the tots will love, our guide to the best resorts in Crete will help you find your perfect holiday base.


1. Agios Nikolaos
Best for families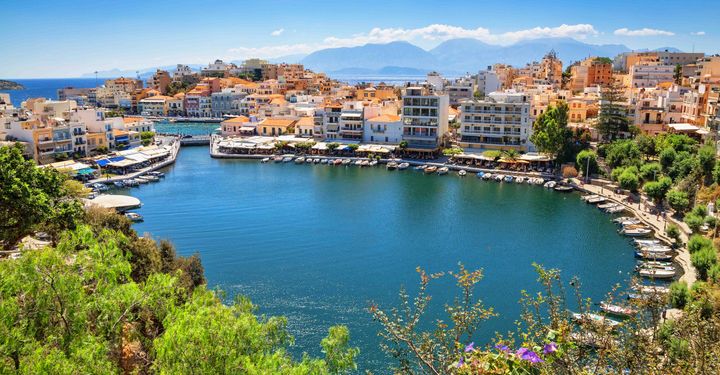 A package holiday favourite, Agios Nikolaos is one of Crete's biggest and most charming resorts. What was once a small Greek village has now become a cosmopolitan town, with bars, restaurants and hotels surrounding picturesque Lake Voulismeni. Several of the streets in the resort are also pedestrianised and the general ambience is laidback and friendly, making it ideal for families.
There are a handful of lovely sandy beaches and bays around Agios Nikolaos. Kitroplatia and Ammos beaches are two of the closest to the centre, but Almyros Beach, about a 20-minute walk south of the town, is particularly picture perfect. They're all Blue Flag accredited too, so you can rest assured young explorers are safe to splash and play.


2. Elounda
Best for couples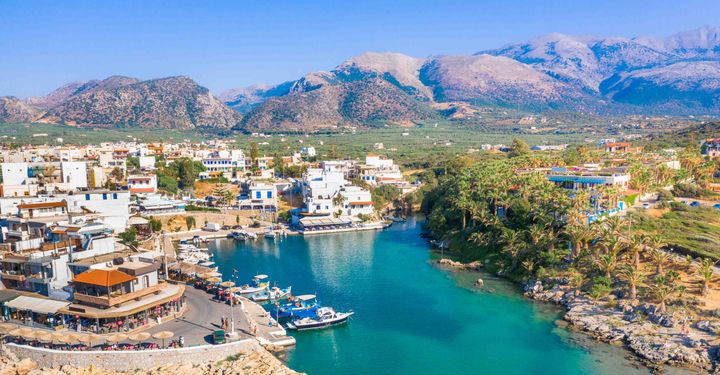 With luxury hotels and waterfront tavernas aplenty, Elounda is one of the most romantic spots to stay in Crete. This north coast resort is set on the shores of beautiful Mirabello Bay, which is blessed with a stunning sandy beach and azure water. From the beach you can enjoy views of the lush island of Spinalonga, or you could even hire a boat and sail out to explore it yourselves.
When you're not lapping up the life of leisure by the sea, Elounda has plenty more to offer. The colourful harbour is a hotspot for upmarket seafood restaurants as well as characterful little tavernas, so you'll be spoilt for choice with dinner date locations. To work off some of that indulgence, you could also go hiking along the clifftop coastal paths in search of epic sea and sunset views.


3. Maleme
Best for travellers on a budget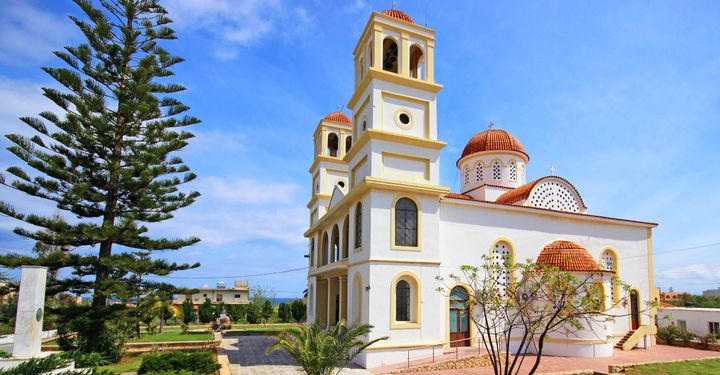 For a budget-friendly Crete holiday that still offers plenty of opportunity for activity, Maleme is a great choice. This is one of the quieter resorts on the north coast and as a result, the accommodation is usually cheaper, with more self-catering options for the days you want to save money by cooking. That said, there are also several great-value restaurants and bars in the resort, so you can enjoy delicious local dishes without breaking the bank.
Plus, with a beach as beautiful as Maleme's, you'll need to do little more on your holiday than bask in the sun and cool off in crystal-clear water. If you're hoping to stay more active, then nearby Samaria Gorge makes a great (almost!) free day out. Hire a car for your trip, or just pay the taxi fare to get there, and then spend a full day hiking the trails through the dramatic gorge, gazing up at the dramatic scenery.


4. Malia
Best for those looking for good nightlife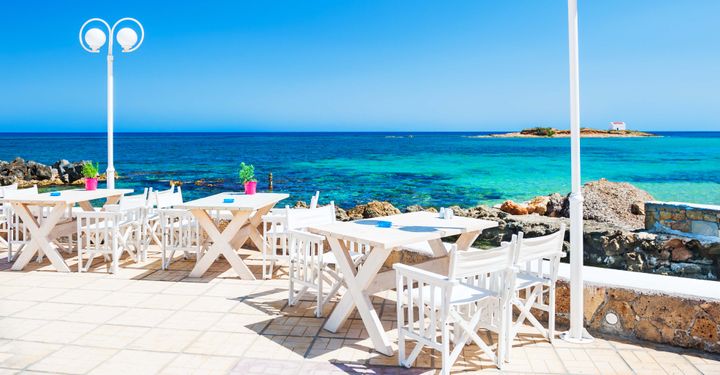 If you're looking for hedonistic parties and all-night dance tunes, Malia is the place to be. The infamous 'Malia Mile' is where most of the fun can be found, with countless bars and clubs along the street offering cheap drinks and pumping tunes until the sun comes up. There are also several beach clubs that keep the party going all day, with live DJ sets and happy hour specials.
When you're not busy dancing or drinking, Malia has a 2km (1 mile) sandy beach at the heart of the resort, so you can nurse your hangover in style – with a fresh juice and a nap in the sun. Or, be more adventurous with watersports and a spot of shopping at the local markets. Of course, all good nights out should start with a well-lined stomach, and Malia has you covered, with restaurants serving everything from gyros to roast dinners.


5. Sissi
Best for food lovers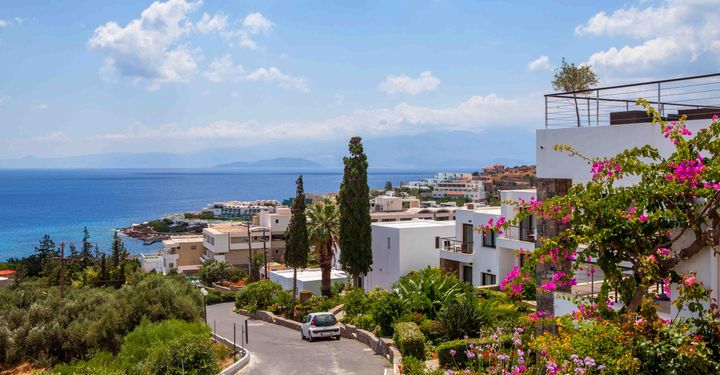 Sissi is a small fishing village on Crete's northeast coast that foodies will love. The main attraction is the pretty harbour and pier, where you'll find boats mooring up throughout the day, laden with what locals reckon is the best fish in Crete. Surrounding the palm-lined waterfront are little tavernas that all offer fresh seafood and catch-of-the-day specials. Wash your meal down with a cold glass of Cretan wine and you might just find yourself in foodie heaven.
If you can drag yourself away from the atmospheric harbour, Sissi isn't only about the seafood. There's also an idyllic sandy shore in the shape of Boufos Beach, as well as a few more bays along the coast for beach hopping adventures. For a livelier and altogether different experience, Malia is just a ten-minute drive away.


6. Paleochora
Best for those looking for a quieter place to stay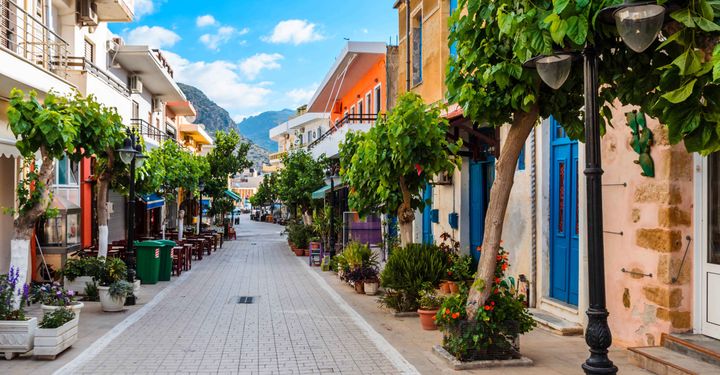 The wild and untamed south coast of Crete is much quieter than the north, and the sleepy resort of Paleochora is the ideal place to get away from it all on holiday. Sprawling out into a long peninsula, the resort is blessed with two spectacular bays on either side of town, so you can choose whether to lay your towel on sand or pebbles each day.
The atmosphere in the town itself has something of a bohemian feel to it, a hangover from the region's past as a hippie hotspot. Low-key tavernas and humble beach bars, each serving wonderfully unpretentious and delicious local delicacies, will define most of your eating options here. And if you're into windsurfing, this is a great place to ride some waves, with strong winds blowing on one side of the peninsula at most times.


7. Chania
Best all-rounder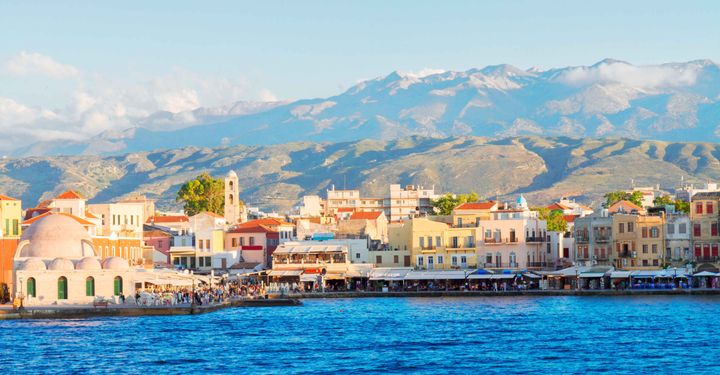 With a charming Old Town, golden sandy beach, and enviable location close to lots of Crete's must-see sights, Chania takes the crown as Crete's best all-rounder. Wander along the narrow Venetian streets in the Old Town and you'll eventually find yourself at the colourful 14th-century harbour, where boats bob on the turquoise water and restaurants and bars are full of locals and tourists alike.
The nearest beach is within easy walking distance and has all the ingredients for a relaxing day on the coast, with golden sands and umbrellas and sun-loungers aplenty. If you're looking for an extra special beach day, you'll find some of Crete's best beaches nearby: Balos and Elafonissi are utterly spectacular and well worth the hour-and-a-half-long journeys to get there.


Have a comment or question about this article? You can contact us on Twitter or Facebook.