Covid-19 advice:
Where you can go on holiday | Check FCDO updates before you travel
Find out more
10 Of The Best Winter City Breaks
10 of the most popular winter city break destinations
January 2, 2020
By Joey Tyson
Fancy a wander this winter? We don't blame you! Winter city breaks are the perfect pick-me-up when it all gets a bit gloomy – slip away and forget about those long evenings, grim Monday mornings and chilly commutes.
For a bit of winter inspiration, we've crunched the numbers at TravelSupermarket HQ to reveal ten of our most popular winter city break destinations. Where to next?

1. New York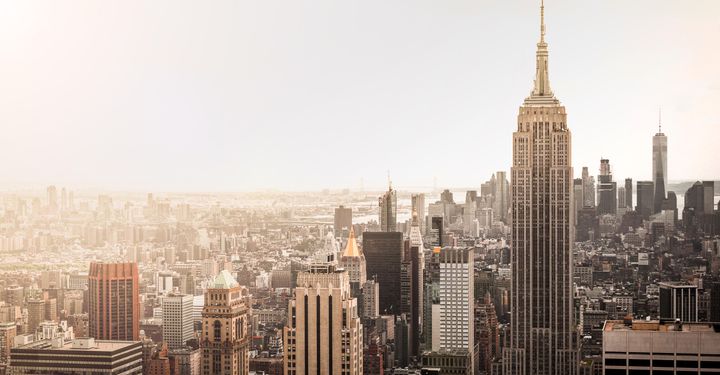 As the old cliché goes, New York really is a city that never sleeps. So no matter when you go, you can expect a packed calendar of cultural events, as well as iconic attractions galore, such as the Statue of Liberty, Central Park and Metropolitan Museum of Art.
A few things to keep your eye out for include Restaurant Week (January 21-February 9), when some of NYC's finest foodie hotspots offer special fixed-price menus, and Winter Jazzfest (January 8-18), an incredible display of jazz music in the city often called the "jazz capital of the world".
Meanwhile, ice skating rinks pop up across the city until as late as April, so be ready to get your skates on!

2. Las Vegas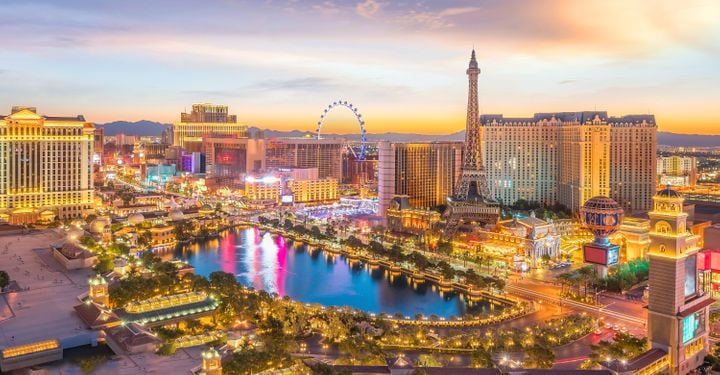 Sin City's temperature might drop during winter, but the tempo never dips. The city's neon glow and infamous party sprit buzz year-round and all of the big casinos are still open for business.
Top picks include The Bellagio, with its typically over-the-top mega fountain show, and Caesars Palace, a mainstay on the Strip since the 60s. There's even a fully-functioning canal at the Venetian Casino, should you feel the urge to take a gondola ride in between games at the blackjack table.
Nearby, you've got the Hoover Dam and the Grand Canyon, which are also open all year. Meanwhile, the Mob Museum is a fascinating look into the world of organised crime, which was once synonymous with Vegas.

3. Dubai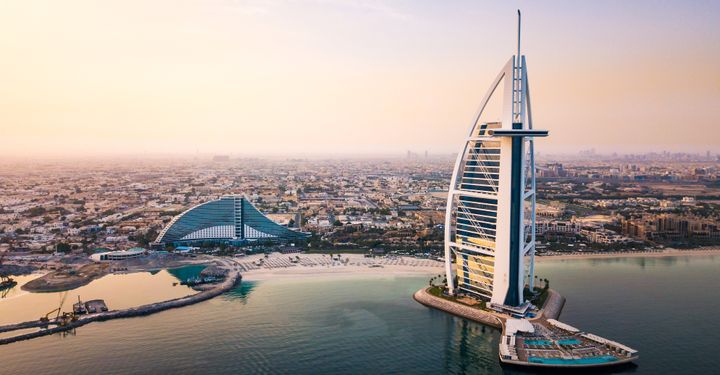 Winter in Dubai? With temperatures of 25C, it doesn't really exist. That's probably why so many people escape there in the colder months.
Besides escaping the cold back home, Dubai is the place to engage in a little retail therapy – whether you're doing your Christmas shopping or spending your Christmas money. As you might expect, Dubai has quite the range of retail options, from the insanely cavernous Dubai Mall to the traditional souks of Old Dubai.
But if you do fancy a taste of "real" winter, there is Ski Dubai (Mall of Emirates), a huge indoor winter wonderland where you can ski, sled, and play with penguins to your heart's content. That's right… penguins, in the desert. Only in Dubai!

4. Reykjavik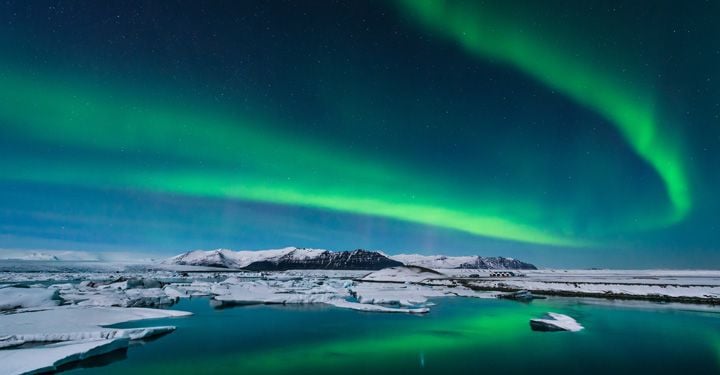 Winter is prime Northern Lights time in Iceland, hence why so many make the short hop north to Reykjavik. Although these ethereal, elusive lights are best seen from the more remote parts of the island, away from all traces of light pollution, specialist tours can be arranged from the city. If you're short on time, these are ideal.
The Golden Triangle, which takes in Geysir geothermal area, Gullfoss waterfall, and the Thingvellir National Park, is another popular excursion from the city. Meanwhile, the famous Blue Lagoon is just under an hour away, and is easily reached by bus.
For cultural events in the city itself, the Winter Lights Festival (February 6 – 9), the Dark Days Music Festival (January 25 - February 1) and the Reykjavík International Games (January 23 – February 2) all take place over the winter months.


5. Amsterdam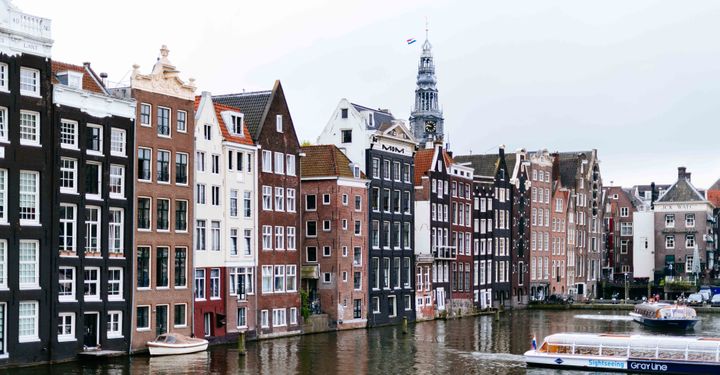 When winter falls on Amsterdam, the locals take the most sensible route possible for dealing with the cold – they head to the pub.
In fact, staying cosy even has its own word – gezellig – which is best done in a traditional bruin café. All wooden interiors and traditional Dutch charm, these quaint little boozers are the perfect place to keep out of the cold and embrace winter like a true Amsterdammer.
Of course, you probably won't want to spend your whole trip in the pub. Get some fresh air and explore the Amsterdam Light Festival (November 28, 2019 until January 19, 2020) which transforms the city into a twinkling art exhibition as quirky light installations are set up all over the centre of town.
Alternatively, get your skates on at one of the city's outdoor ice rinks: ICE* Amsterdam (until February 2, 2020) and Jaap Eden (open October to March), are both incredibly popular with locals and tourists alike.

6. Prague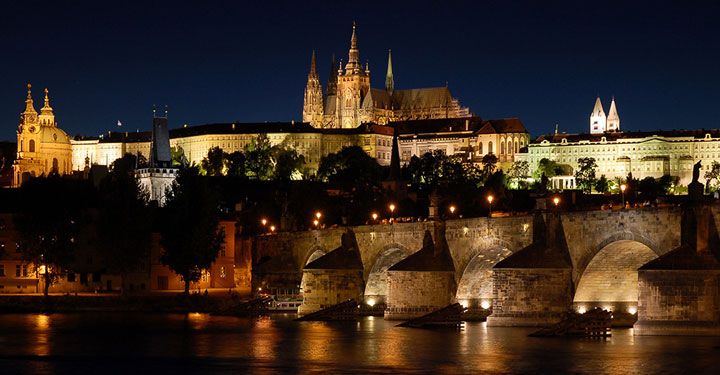 Prague goes into full fairytale mode in winter. Its resplendent castle, dusted in snow, appears straight out of a Grimm brothers' story, while the cobbled streets of its historic Old Town exude romance and charm.
Cultural events on in the city over winter include the Let It Roll Winter music festival (February), Masopust (the Czech version of Mardi Gras which usually takes place in February a week before Ash Wednesday) and the Christmas Markets of the Old Town Square and Wenceslas Square.

7. Rome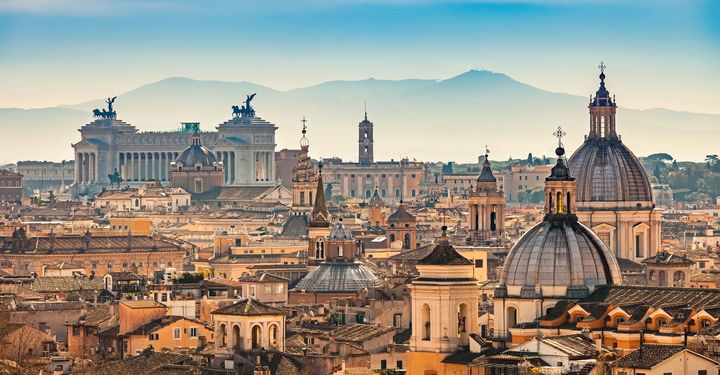 Rome is a real treat in winter. The crowds are long gone, the queues almost non-existent and the costs of flights and hotels drop considerably. If you can handle a bit of cold, it's a fantastic time to see this enchanting city without the masses.
You've got the Colosseum, the Trevi Fountain and the Sistine Chapel to visit, all of which are open as usual. Meanwhile the Vatican, almost as famous for its long lines as the chap that lives there, is remarkably quiet and easy to get into.
Of course, as you're in Rome, you might want to do as the Romans do, too. Get acquainted with the locals in a cosy bar, fill up on winter fare – Roman artichokes, anyone? – at a family-run trattoria, or soak up some culture in the Teatro dell'Opera.

8. Paris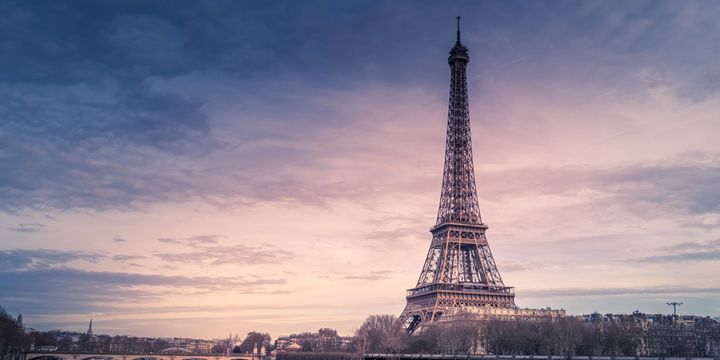 Seeing the Champs-Elysées lit up and decked out in festive splendour is a view you should try to see at least once. Only Paris could do Christmas in such a delicate, tasteful way.
Winter is also a great time to visit to escape the heaving masses that descend on the French capital the rest of the year, and you'll find lines to the Louvre, Musee D'Orsay, Eiffel Tower and the Sacre Coeur mercifully shorter.
During winter, many outdoor ice rinks open up across the city, with those next to the Hotel de Ville and the Eiffel Tower being two of the most pleasant and popular.

9. Marrakech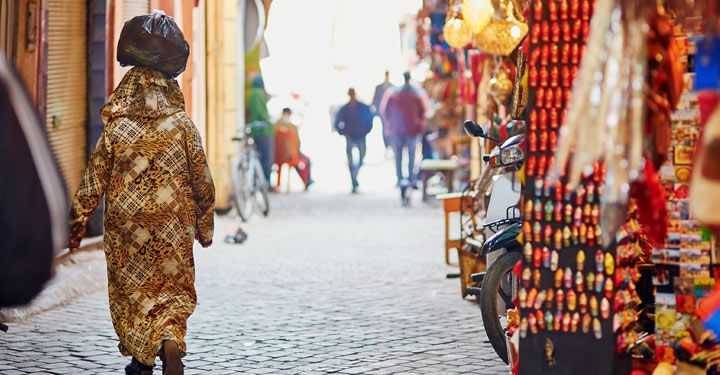 If you're looking to get a world away from the British winter, Marrakech is it. A beguiling culture shock, this bustling Moroccan city is an explosion of busy souks, luxurious riads and fascinating cultural monuments.
It's also much less crowded during the winter, so you'll find a much more local flavour to the city. The enormous Jemaa el-Fna market is an absolute must-see, but the Koutoubia Mosque and the Ben Youssef Medersa Quranic school, should not be missed either.
As a Muslim country, there are no Christmas celebrations here, either. A bonus if the festive madness back home sends you into a Grinch-like frenzy!

10. Budapest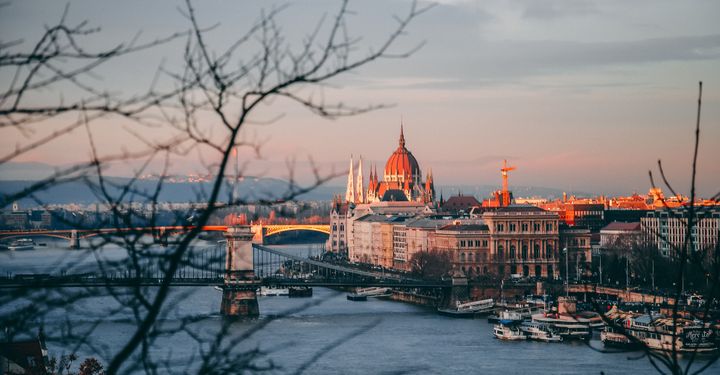 Budapest gets mighty cold during the winter. Luckily, while the mercury's dropping to minus numbers, the Hungarian capital's famous baths are wonderfully toasty and warm!
Szechenyi Baths, the city's famous outdoor baths, are open throughout the winter months, with both indoor and outdoor pools. It's actually one of the largest pool complexes in Europe, with a total of 21 to choose from.

Have a comment or question about this article? You can contact us on Twitter or Facebook.
Sign up. Be inspired. Travel.
Subscribe now for hand-picked holiday deals, inspiration and the latest travel tips, straight to your inbox.