July 18, 2019
As much as we love Sin City, there are plenty of things to do and see beyond its bright lights and big casinos, which is why we've rounded up the best day trips to take from Las Vegas.
Whether it's the oldest gold mine in Nevada or one of Utah's most spectacular parks, spend a few days away from the Strip with these epic adventures.


1. Death Valley National Park: for epic scenery (two hours from Las Vegas)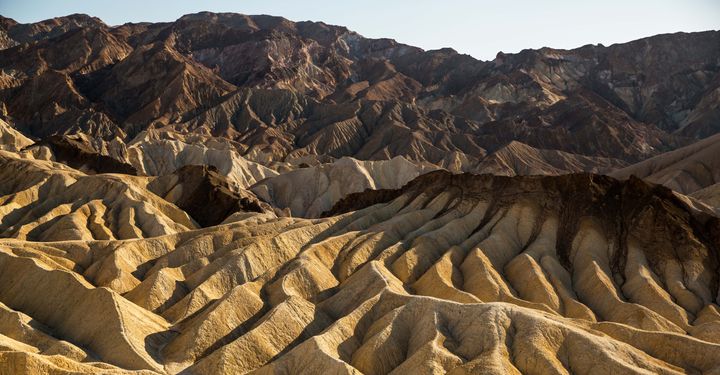 Death Valley (aka America's lowest, driest and hottest spot) is one of the closest national parks to Las Vegas. Despite the misconception that it's filled with nothing but cactuses and sand, there's actually a huge amount to see and do here. Not least the spectacular scenery.
We recommend starting with a visit to Zabriskie Point, where you'll enjoy stunning views over Furnace Creek and the Panamint Mountains, followed by a stroll around the 400-foot-deep Ubehebe Crater, which features on the itineraries of most guided tours.
Partial to a bit of Star Wars? The wondrously vast Mesquite Flat Sand Dunes and Golden Canyon both had starring roles in Episode IV – A New Hope.


2. Clark County Museum: for a history fix (30 minutes away from Las Vegas)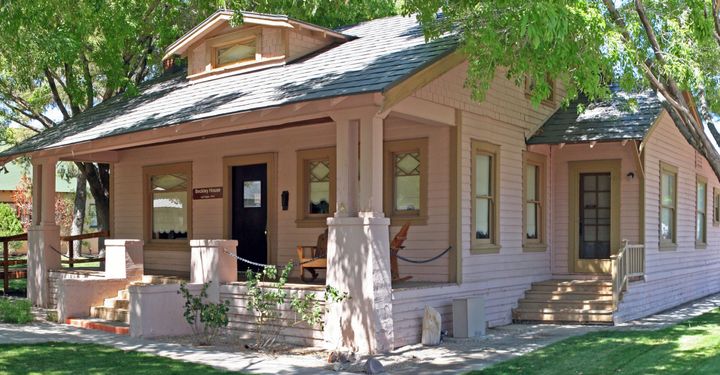 Let's start by getting one thing straight: we're not for one second suggesting that cultural fixes are few and far between in Sin City – our favourite Las Vegas museums include the Mob Museum, the National Atomic Testing Museum and the Neon Museum.
But Clark County Heritage Museum is worth leaving Las Vegas for. It focuses on the history of Nevada's southernmost county – one known for its connections with Native Americans, mining and the wild west.
The highlight is Heritage Street, a replica of a Clark County high street complete with several restored buildings, including a pueblo, railroad depot, chapel and print works.


3. Red Rock Canyon National Conservation Area: for Nevada wildlife (30 minutes away from Las Vegas)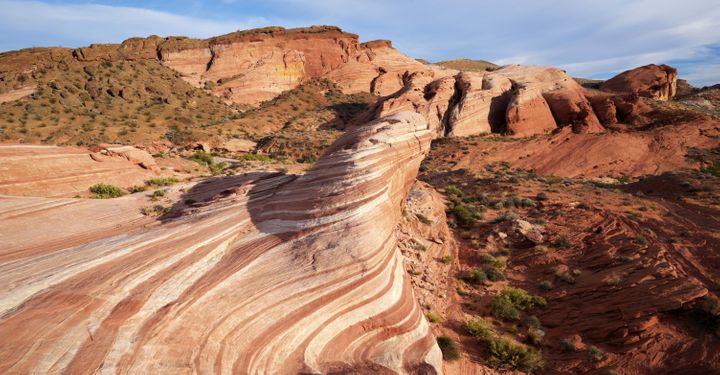 This beautiful conservation area is best explored via the 13-mile looping road which winds through its most breathtaking bits.
The park's famous for its geological formations, which include clusters of sandstone peaks known as the Keystone Thrust. There's plenty of wildlife, too – look out for tortoises, wild donkeys, hawks and rock squirrels. A network of walking trails fans out through the park, but if that sounds like too much hard work, there are plenty of highlights close to the roadside.
Keep an eye out for the 800-year-old rock art on the side of a sandstone slab close to the Willow Springs Picnic Area.


4. Sand Valley Ranch: for the old west experience (one hour from Las Vegas)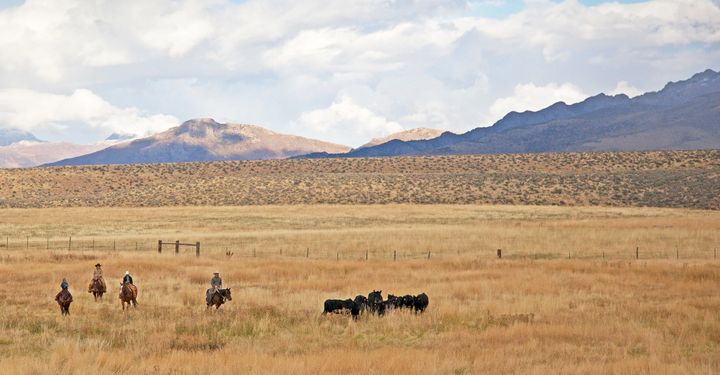 There are several ranches nearer Las Vegas, but this is one of the best; well worth the drive over to California.
There's a range of activities on offer – you can watch cattle drives and rodeo demonstrations or sign up for half-day horseback explorations out into the wilds of the Mojave Desert.
If you're happy to ditch your digs in Las Vegas for the night, you can even camp out under the stars, and there are dedicated overnight cowboy (and girl) camps for kids. Yeehaw!


5. The Hoover Dam: for a Dam good time (40 minutes from Las Vegas)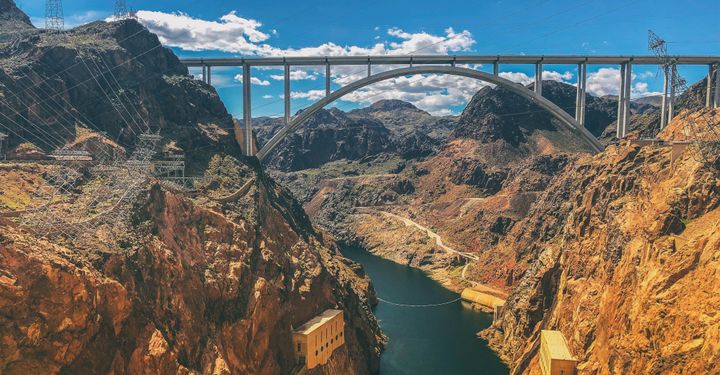 An engineering marvel which created America's largest reservoir (Lake Mead), the Hoover Dam has to be seen to truly appreciate its size and scale – it tops out at a staggering 221m tall.
As a result, the views are outstanding – although those without a head for heights should stick to the Lake Mead side of the walkway: the huge drop on the other isn't for the fainthearted. The structure straddles the Arizona/Nevada border and you can stroll to the centre of the walkway atop the dam (it's free to do so) to snap a selfie on the state line marker.
There are several Hoover Dam tours on offer, including a 30-minute tour of the power plant. We recommend the standard one – you'll learn about the dam's history before a visit to its fascinating museum.
6. Snow Canyon State Park: for hiking (two hours from Las Vegas)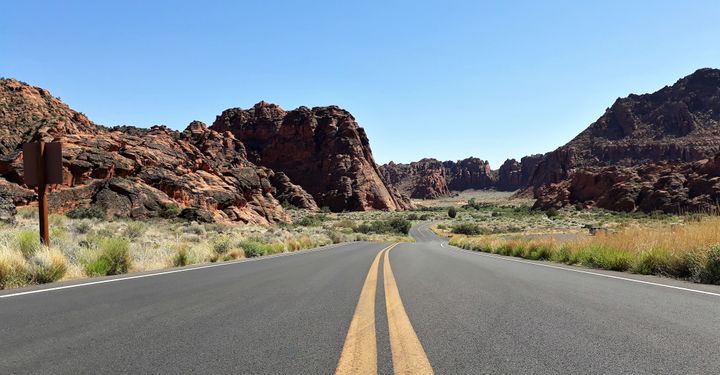 One of Utah's top attractions, Snow Canyon is a hiker's dream.
It's one of America's most accessible parks, thanks to a network of cycling and walking trails and several campsites – some even allow you to sleep metres away from ancient, frozen lava flows.
The park's trademark is its rust-red sandstone, coloured by quartzite sand which covered much of Utah 183 million years ago. Keep an eye out for the wildlife – local critters include tree frogs, leopard lizards and gopher snakes.


7. Mount Tipton Wilderness Area: for getting high (one hour 30 minutes from Las Vegas)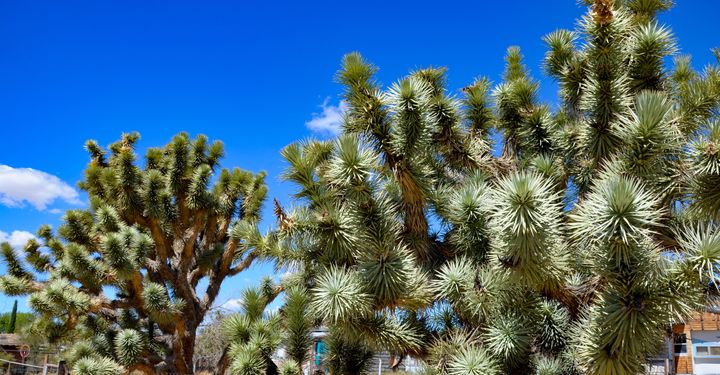 This wonderfully rugged chunk of the Mojave Desert covers 30,760-acres and is 80 miles south of Las Vegas.
It's named after the area's highest peak (Mount Tipton tops out at 2,180m), and the reserve encompasses the entire northern half of the Cerbat Mountains. It's a great place to walk off those buffet-related indulgences – the clearly-marked hiking trails weave through fragrant clusters of ponderosa pines.
If you make it to the top of Mount Tipton, you'll enjoy breathtaking views of the surrounding desert, including the tusk-shaped fingers of rock known as the Pinnacles.


8. Eldorado Canyon Mine: for the gold rush (50 minutes from Las Vegas)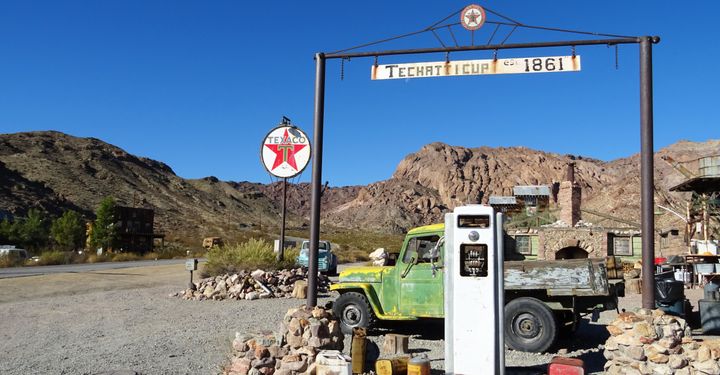 Lost your money on the slots? Maybe you'll strike it rich here. This was America's most prosperous gold mine between 1861 to 1942, after all.
Today, you can follow in the footsteps of miners on a hardhat tour, where you'll see the small deposits of gold still found here (it would cost too much to extract); you'll also learn about the hardships of life underground – temperatures regularly exceeded 49°C in the mine, where mules (lowered into the depths via a central shaft) were used to transport the gold.
There's plenty to see above ground too: the owners have filled the site with Americana from the early twentieth century, and it's been a backdrop for several shows and movies, including Bear Grylls' Man vs Wild and Kevin Costner's 3000 Miles to Graceland.


9. The Grand Canyon: for the big one (two hours from Las Vegas)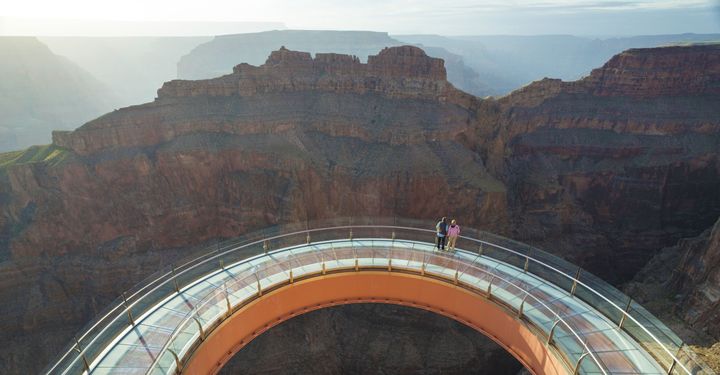 A helicopter ride from Las Vegas to the Grand Canyon is a great option if you're short on time, but if you fancy going it alone, the West Rim is closest to the city – it's reachable in around two hours.
There are major advantages to choosing the self-drive option, too – as much as we love a helicopter, so do thousands of other people, and the remote landing sites used by operators quickly become crowded.
Drive over to the West Rim and you'll get the chance to check out the gravity-defying Skywalk as well as other nearby attractions, such as Grand Canyon West's zip line and the Hualapai Ranch, where you can sign up for horseback explorations of the surrounding area.


Have a comment or question about this article? You can contact us on Twitter or Facebook.