10 of the cheapest autumn and winter city breaks for 2022/2023
Updated October 22, 2022
Published October 26, 2019
By Anna Hardy
Whether you're after a food-filled weekend away or a museum-hopping adventure, we've crunched the numbers to reveal ten of our best value city break destinations.
What's 'best value', you ask? Well, because a great package deal doesn't always reflect prices on the ground, we've based our ranking on the median price of a three-night package holiday, a three-course meal at a mid-tier restaurant and a pint of a domestic beer. With that in mind, here's where to go for an affordable culture fix this autumn and winter.


1. Porto, Portugal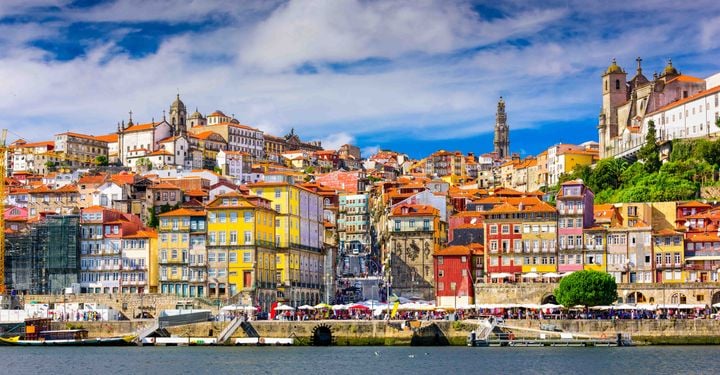 Known for its age-old cobbled streets and famed for its port wine, Portugal's second city is a wonderful city break destination, come rain or shine. Top of the list for best value this autumn and winter, Porto is a budget travellers' paradise, with affordable city centre accommodation, excellently priced food and cheap public transport.
To make your money go even further here, head off the tourist beat. At restaurants and bars a few streets away from the historic town centre, you can find a pint of beer for as little as £1.73, while lunchtime fixed menus (menu do dia) are good bets for eating out on the cheap. There's also plenty of free attractions to make the most of including arts festivals, museum exhibitions and city walking tours.


2. Krakow, Poland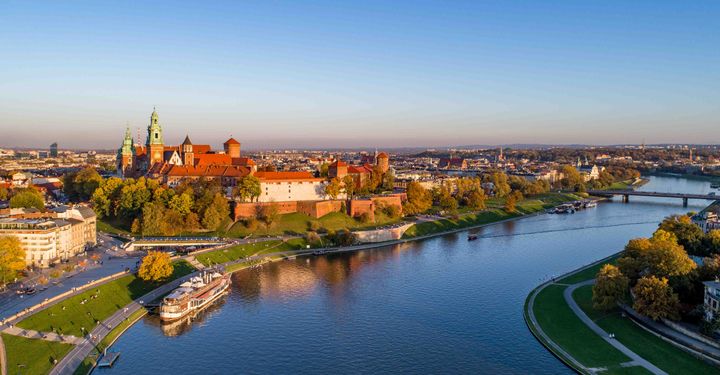 Krakow's picturesque old town is a tourist charmer and draws in droves of visitors each year. Even better? A long weekend here won't break the bank. Expect three-course meals for two to come in at around £30, and city centre attractions that can be easily explored on foot. See St Florian's Gate and climb Bugle Tower's 239 steps (tours are 20 złoty or £3.65), then grab a bite to eat from the many street food vendors for a cheap lunch.
If your feet get tired, use the city's bike plan – there are docking stations all over the city and your first 20 minutes are free.


3. Barcelona, Spain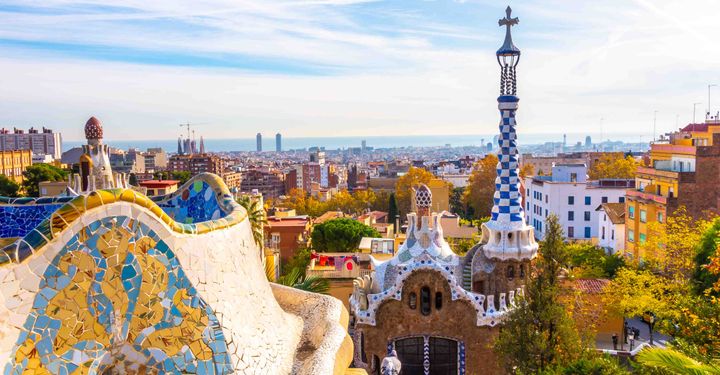 With fantastical architecture, world-renowned art museums and mouth-watering eats, it's no wonder Barcelona keeps us Brits coming back. And autumn is a great time to visit the city, with temperatures still averaging in the 20s and far fewer crowds than the summer season.
For the cheapest break, look to hotels just out of the city centre and focus your eating efforts on restaurants in the El Poble-sec and El Raval neighbourhoods to pick up a pint for just £2.60. Look out for free museum days and hunt for bargains at local markets. For a night out, head to El Raval or Gracia for trendy bars and clubs without the heavy prices.


4. Lisbon, Portugal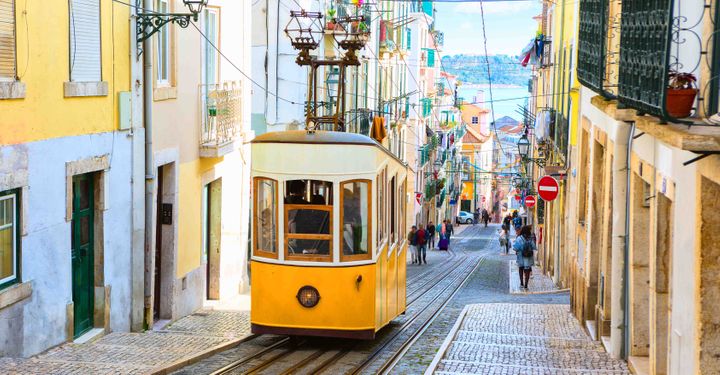 Surprisingly affordable and packed with cultural must-dos, Lisbon has plenty to fall in love with. Get your bearings on a free walking tour (tips are appreciated), take views of the city from one of its many miradouros (viewpoints), or ditch the map and get lost in the pretty and historic Alfama.
For lunch, eat like the Portuguese and fill up on traditional dishes such as bacalhau (salted cod fish) and bifana pork sandwiches. You can even taste Portugal's famous pastry, pastéis de nata, for under £1.
Trams are a time- and cost-effective way to visit city sights, many of which are free or inexpensive. Head out to Belem on a Saturday to enjoy modern art at Museu Coleção Berardo for free or visit B-MAD, Berardo - Museum Art Deco for a wine tasting included in the price of your €5 (£4.36) ticket.


5. Rome, Italy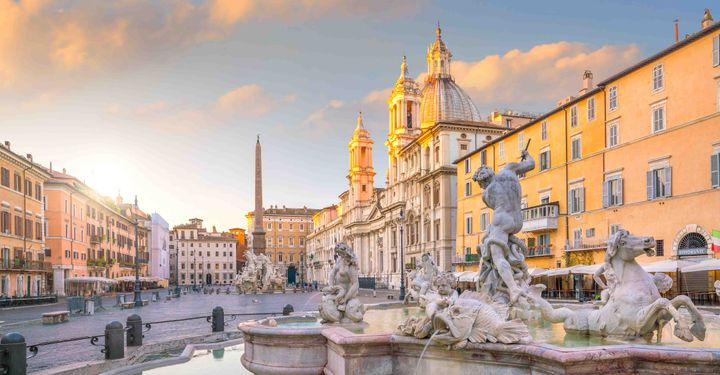 A city break to the Eternal City can pack in a lot – think iconic ruins, beautiful palazzos and ample pizza, pasta and gelato. But this famous city of wonders doesn't have to come with a hefty price tag. From the Trevi Fountain and the Spanish Steps to St Peter's Basilica and the Pantheon, some of the city's best – and most recognisable – attractions won't cost you a penny.
Rome also has some of the world's best street food. Grab a slice of pizza for lunch, browse the delis for ready-to-eat snacks and stroll through the street markets for fresh food bargains.


6. Prague, Czech Republic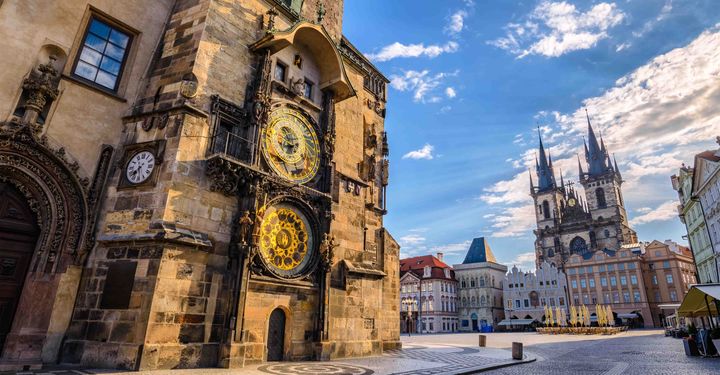 With pints under £2 and the cost of a three-course meal for two coming in under £35, it's no wonder Prague has long been a favourite budget-friendly destination.
As for what to do, there's plenty to enjoy for free in the city centre. Roam the quaint cobbled streets, snap the pretty Astronomical Clock, stroll along Charles Bridge or head up to Prague Castle for panoramic cityscape views. The city is small enough you can get to most places on foot, or hop on an e-bike or scooter for a cheap mode of transport.


7. Marrakech, Morocco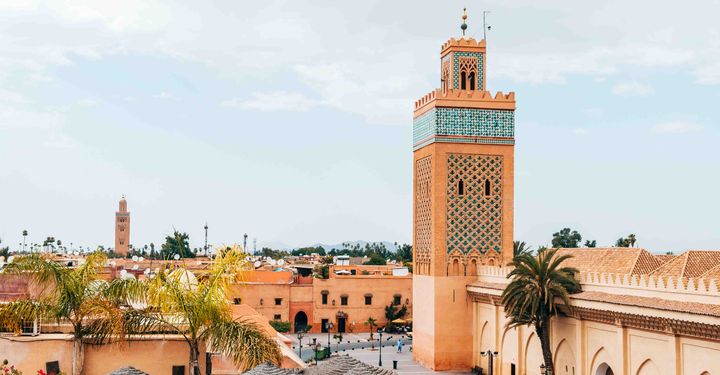 From bustling markets to ancient palaces and elaborate mosques, a city break to Marrakech is unlike any other. With affordable food and drink prices – a three-course meal averaging £16 per person – it's possible to do this chaotic city on a budget.
Swap swanky, high-end resorts for a low-budget riad (guesthouse) or stay in a private room in a hostel for a fraction of the price. For meals, Marrakech's medina is bursting with sumptuous street food stalls where you can fill up on tasty tagines, grilled meats and potato cakes. If you can, stick to seeing the city on foot - it's the best way to get lost in the vibrant alleys and discover inner-city gardens.


8. Dublin, Ireland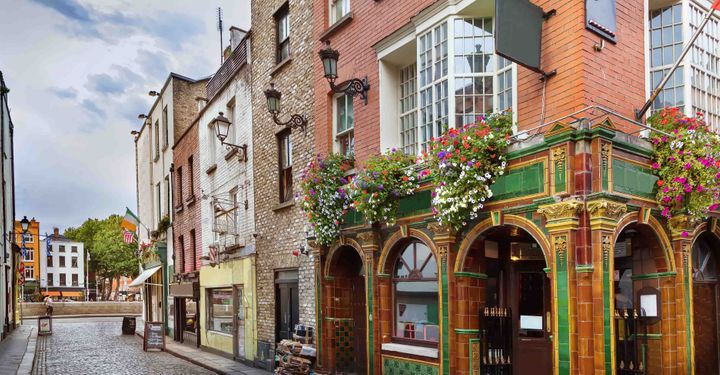 Take a trip to the Irish capital and you'll find a wealth of lively pubs, exceptional museums and stately architecture all on the doorstep. And while a pint of Guinness is a must when in Dublin, drinking at Temple Bar will come at a charge. There are countless local pubs that offer more reasonable prices with just as good an atmosphere.
Consider staying in a budget hotel or B&B for low cost accommodation and be your own tour guide of the city. You can cross the Ha'Penny Bridge or wander Trinity College's pretty campus without spending a penny, and both the National Gallery of Ireland and the Irish Museum of Modern Art are free to visit.


9. Athens, Greece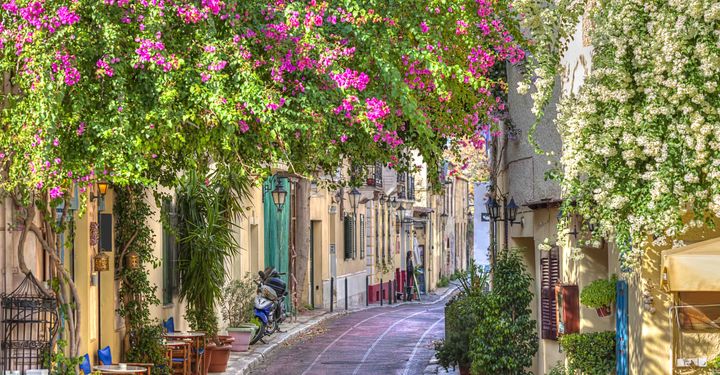 World-famous museums rubbing shoulders with pop-up galleries, street art sitting by ancient sites, taverna-filled market squares and street food vendors both vying for your attention… a city break to Athens will be legendary in more ways than one.
It's also a surprisingly affordable option for a city break. Wander the shops and cafes of the charming neighbourhoods of Plaka, Syntagma, or Monastiraki for relaxed days out, or visit the likes of the Philopappos Monument and the Prison of Socrates for free.
For easy meals, local bakeries are great for breakfast bites and gyros make for a tasty and cost-effective lunch.


10. Amsterdam, Netherlands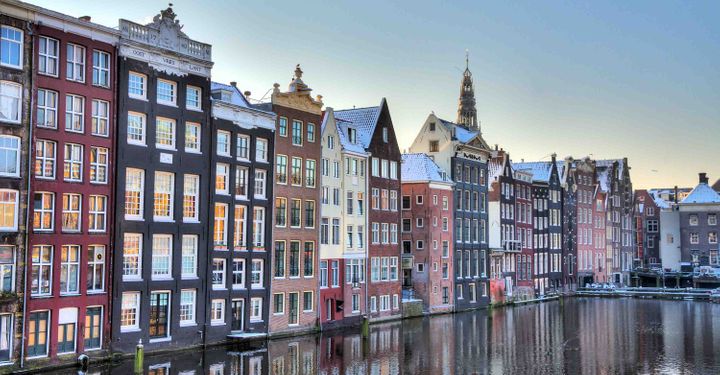 This iconic European capital might not be the first destination that springs to mind for a cheap city break, but travel in late autumn and winter, and you can find more affordable options.
Low cost accommodation options include hostels, self-catering apartments and budget hotels and outer city locations come with better deals. Getting around is easy and cheap: join the locals and get on your bike.
Stock up on snacks at daily markets or enjoy budget dining at the Foodhallen, which hosts food stalls with around-the-world cuisine. If visiting museums is top of your list, consider a discount card or museum pass to save money on multiple attractions.


10 of the cheapest autumn and winter city breaks for 2022/2023
| | | | | |
| --- | --- | --- | --- | --- |
| Best-value cities in ranking order | Three-night package holiday per person* | 3-course meal per person** | Pint of beer** | TOTAL: Beer, meal and three-night package holiday per person |
| 1. Porto | £223.68 | £17.36 | £1.73 | £242.77 |
| 2. Krakow | £236.34 | £15.34 | £2.35 | £254.03 |
| 3. Barcelona | £261.26 | £25.97 | £2.60 | £289.83 |
| 4. Lisbon | £272.73 | £21.64 | £2.16 | £296.53 |
| 5. Rome | £264.34 | £30.30 | £4.33 | £298.97 |
| 6. Prague | £288.70 | £16.73 | £1.76 | £307.19 |
| 7. Marrakech | £296.25 | £16.07 | £2.61 | £314.93 |
| 8. Dublin | £284.29 | £34.62 | £5.19 | £324.10 |
| 9. Athens | £312.55 | £21.64 | £3.68 | £337.87 |
| 10. Amsterdam | £327.08 | £34.62 | £5.07 | £366.77 |
* Please note: The research looked at all price searches via TravelSupermarket from September 1 to October 18, 2022, for 3-night holidays departing between October 18, 2022 and February 28, 2023. The cheapest city breaks were based on the median price across the whole of that period.
**Cost of living data taken from numbeo.com on October 18, 2022.


Have a comment or question about this article? You can contact us on Twitter or Facebook.