August 23, 2018
With streets scattered with haute couture, Michelin-starred restaurants and famously pricey attractions, Paris hardly stands out as a top pick for money-conscious travellers.
However, with some lucky timing and our insider knowledge, the City of Lights can be surprisingly well, light on your wallet.
From its renowned art galleries and historic landmarks to the expansive green spaces and winding streets to explore, our round-up of the best free attractions will make seeing Paris on a budget easy.
Free museums and galleries in Paris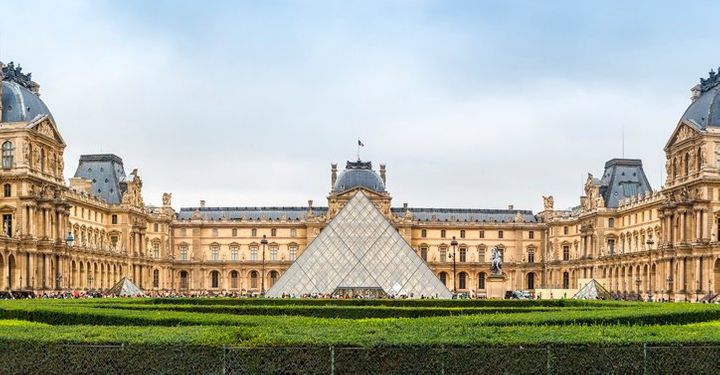 On the first Sunday of every month, Paris opens all of its museum doors to the public entirely free of charge.
On 'Free First Sundays', you can marvel at modern art at the Centre Pompidou (Place Georges-Pompidou, 75004), admire Monet's larger-than-life Water Lilies at the L'Orangerie (Jardin Tuileries, 75001) and stroll through the Musée d'Orsay (1 Rue de la Légion d'Honneur, 75007) without spending a cent.
From October 1 to March 31 can also enter the Louvre (Rue de Rivoli, 75001) and Musée Rodin (77 Rue de Varenne, 75007) for free on the first Sunday of the month.
Meanwhile, free access to museums and galleries is available year-round for under 26s with an EU passport, and entry to the Carnavalet Museum (16 Rue des Francs Bourgeois, 75003) won't cost a thing for any visitor at any time of the year.
Free churches and cemeteries in Paris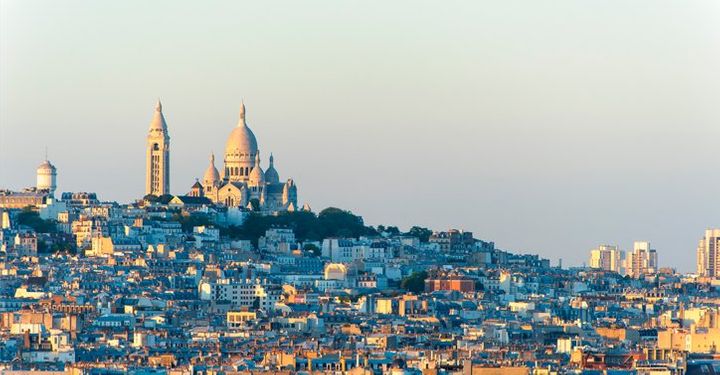 While perhaps a tad morbid for a city break in Paris, a stroll through the city's historic cemeteries offers a different kind of celebrity spotting.
The free-to-visit Père Lachaise Cemetery (16 Rue du Repos, 75020), for example, is the resting place of big names including Edith Piaf, Jim Morrison and Oscar Wilde, while famous Parisians Jean-Paul Sartre and Edgar Degas are buried at the Montmartre (20 Avenue Rachel, 75018) and Montparnasse (3 Boulevard Edgar Quinet, 75014) cemeteries respectively.
Also worth a visit are the abundance of beautiful churches dotted throughout the city. Both the white-domed Sacré-Cœur (35 Rue du Chevalier de la Barre, 75018) in the north and the fairytale-esque Notre-Dame Cathedral (6 Parvis Notre-Dame - Pl. Jean-Paul II, 75004) on the Île de la Cité are free to enter year-round, although entry to the crypts and towers are ticketed. The gothic Sainte-Chappelle (8 Boulevard du Palais, 75001), meanwhile, is included in the 'Free First Sundays' line-up between November 1 and March 31.
Heading off the typical tourist route? The colonnaded La Madeleine (Place de la Madeleine, 75008 Paris), a Napoleonic temple-turned church, in the 8th arrondissement is free year round, while the imposing 400-year-old Church of Saint-Eustache (2 Impasse Saint-Eustache, 75001) in Les Halles is a must-see.
Free attractions in Paris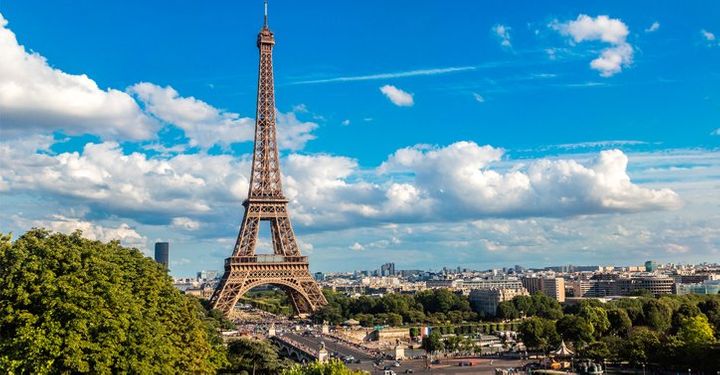 It wouldn't be a trip to Paname (that's the locals' nickname for Paris) without visiting the icon of all famous icons, the Eiffel Tower (Champ de Mars, 5 Avenue Anatole France, 75007). Getting to the top always requires a ticket, but there are plenty of places to glimpse the tower for free. After all, being on the tower means it won't appear in the photos!
The Trocadéro (Place du Trocadéro, 75016) is the most popular option to see the landmark, though it quickly fills with busloads of tourists by mid-morning. Instead, view the Eiffel Tower from rooftop café at the Printemps Haussmann department store (64 Boulevard Haussmann, 75009) or from the Bir Hakiem Bridge (2 Quai de Grenelle, 75015) in the 15th arrondissement. Specific locations aside, even wandering the streets in the area will yield some surprise and snap-worthy views of the Eiffel Tower.
In the off-season (between November 1 and March 31), travellers can visit iconic landmarks including the Arc de Triomphe (Place Charles de Gaulle, 75008), the Conciergerie (2 Boulevard du Palais, 75001) and the Panthéon (Place du Panthéon, 75005) on the first Sunday of the month.
Further afield, tourists can also score free entry to Versailles (Place d'Armes, 78000) if the visit coincides with an off-peak first Sunday of the month.
Back in town, the medieval Marais district (3rd and 4th arrondissements) is a hotspot that can't be missed. Admittedly, the cobblestone streets are packed with enticing eateries and bad-for-the-bank-account boutiques but exploring the neighbourhood is completely free if you can resist temptation!
Nearby is the Latin Quarter (5th and the 6th arrondissements). Similarly cobblestoned and medieval-esque, this district was a favourite of many artistic icons, and you'll soon see why. Wander the streets to find Shakespeare and Company (37 Rue de la Bûcherie, 75005), an English bookshop favoured by Ernest Hemmingway or hunt down Rue Mouffetard, a Tuesday-Sunday street market reportedly loved by chef Julia Child.
Free parks and walks in Paris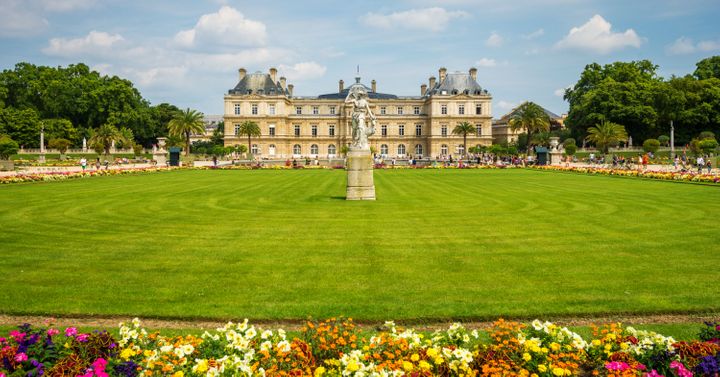 Paris is filled with gardens galore, most of which are free to explore. For first-timers, the ever-popular Luxembourg Gardens, a quiet oasis in the heart of the city, won't disappoint. As loved by locals as it is visitors, the gardens are filled with over a hundred statues, stunning fountains and colourful flowerbeds.
When visiting the Louvre, make sure to seek out the nearby Tuileries Garden (113 Rue de Rivoli, 75001), a famous attraction in itself. The Jardin des Plantes (57 Rue Cuvier, 75005) is also worth a look in during spring when the gardens are in full bloom. It's free to enter, but there is a fee for the zoo (Paris' oldest) and the Natural History Museum.
Meanwhile, for a green space without the pomp, Parc des Buttes-Chaumont (1 Rue Botzaris, 75019) on the outskirts of the city is a half-day out in itself. Follow its winding paths to uncover hidden temples, artificial waterfalls and gardens of statues. And don't forget to bring a baguette or two for a classic picnic by the lake.
As for walks, Paris will offer a surprise at every corner, so merely allocating an hour to freely explore a new neighbourhood will delight. However, for something more structured, seek out a free walking tour. Companies such as Sandemans and FreeTour operate a range of tip-as-you-feel tours, while Paris Greeters tee up a free walk with a volunteer local, who take travellers on unique, up-to-three-hour treks of their favourite parts of Paris.
Free markets in Paris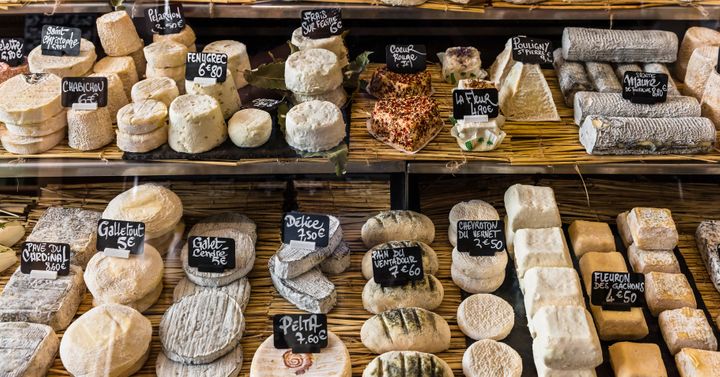 Bustling markets are perfect for mingling with the locals, and Paris has plenty that are free to explore…if you can resist the bargains on offer.
For foodies, the aforementioned Mouffetard Street markets are still favoured by many a local, but if you're looking for more variety, the bi-weekly Bastille Market (8 Boulevard Richard Lenoir, 75011) will hit the spot.
Elsewhere, visit the sprawling Puces de Saint-Ouen flea market (near Porte de Clignancourt station) for a mish-mash of knock-off brands and antiques, the Vanves market (14 Avenue Georges Lafenestre, 75014) for bric-a-brac and vintage fashion and the Bouquinistes (53 Quai des Grands Augustins, 75006) along the Seine for first and second-edition books alongside touristy trinkets.
On the more authentic end, Marché du livre ancien et d'occasion (104 Rue Brancion, 75015), is a book market that attracts more collectors than tourists, while serious fashion-lovers should keep an eye out for <, adhocenable="false" href="https://www.hotel-boheme.fr/" target="_blank">Hotel Boheme, Take Me Out and Des Filles en Aiguille, eclectic vintage and new clothing markets held only a few times each year.
Please note: All information was correct as of the time of writing. Always check with the attraction regarding terms of admission.
Think we've missed something? You can contact us on Twitter or Facebook and let us know!