Why you need to visit Valletta this year
August 10, 2018
By Juliet Rix
Just a three-hour flight from the UK, English-speaking, and with a burgeoning treasure trove of excellent restaurants and resurgent nightlife, Valletta makes for the perfect short break.
A pedestrian-friendly city of narrow streets overhung by painted gallariji (colourful closed wooden balconies), everything is walking distance, and the rest of the island is an easy bus or taxi ride away.
And this year, as European Capital of Culture 2018, the honey-cream limestone streets of Malta's tiny capital are packed with theatre, concerts, exhibitions, festivals, feasts and festas (traditional Maltese celebrations), as the city celebrates its achievement.

City of the Knights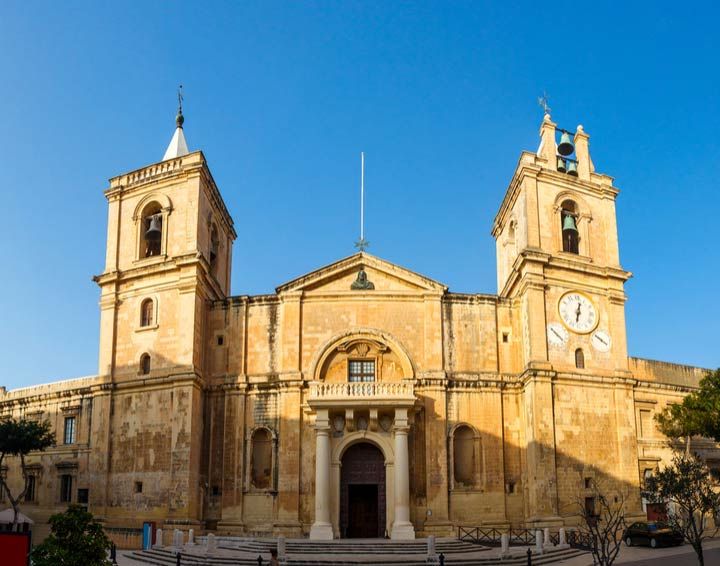 Valletta was built by the Knights of St John, a 16th century Catholic military order who once ruled over the island. Many of the Knights buildings are still here, including the eye-popping St John's Co-Cathedral, one of the most important baroque interiors in Europe; the Grand Master's palace; and several of the Knights' auberges (where they lived and worked in groups of the same language). A huge amount of restoration work ahead of Valletta 2018 has left many once grubby facades glowing in the Mediterranean sun.
The Auberge of Provence is now the Archaeological Museum housing the 'Fat Ladies of Malta' – extraordinary figures sculpted 5,000 years ago for Malta's unique Neolithic temples. More of the Knights' buildings open for Notte Bianca (October 6) when Valletta stays up much of the night with free entry to museums and special entry (also free) to private palazzi and historic government buildings.
The first building to be constructed on the Valletta peninsula, the dramatic octagonal Fort St Elmo, has been beautifully restored, and the excellent National War Museum inside tells you all about the Great Siege that led to the building of Valletta. It's here you'll see a display of the George Cross which was awarded to the whole population of Malta for holding out in the second great siege of 1943.
The grandest of grand harbours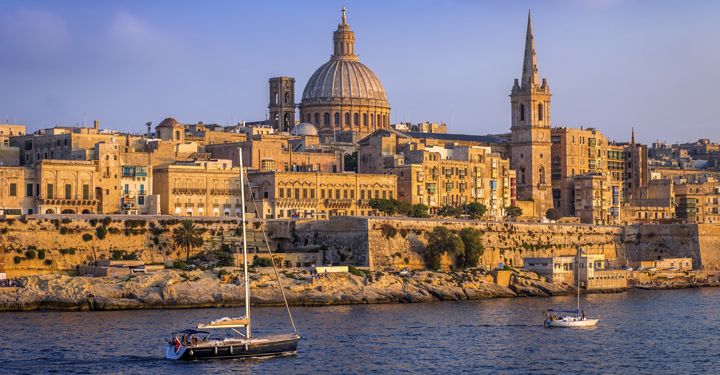 At the heart of both sieges was the famous Grand Harbour. High atop the bastion walls, Valletta's arcaded Upper Barracca Gardens offer a superb panorama. Having absorbed the view from the top, take the Barracca Lift down the side of the fortifications and hop into a colourful little wooden boat, a traditional dghajsa (water taxi) for a Grand Harbour tour (30 minutes, €10pp) and great views of Valletta from below.
As night falls, fireworks will illuminate the skies, water and surrounding fortress walls. The Maltese love fireworks – every parish has its own factory! – so expect a spectacular show.
Festivals and festa in 2018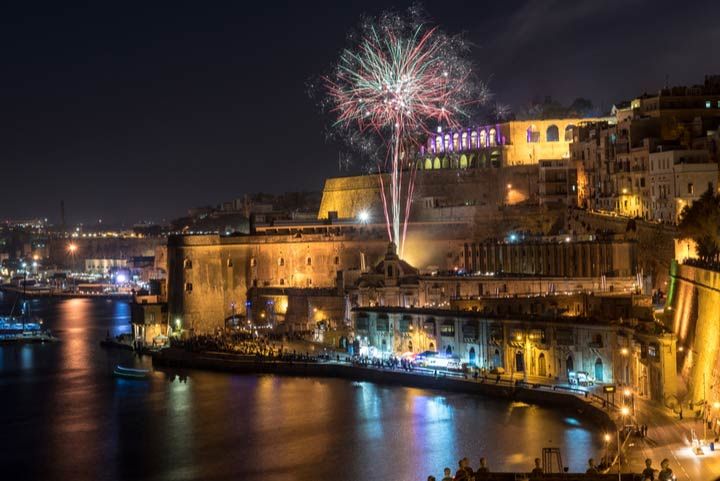 Valletta's festivals range from rock to baroque, and everything in between.
While many of the major music festivals take place early in the summer, there are still plenty left in 2018. For the classically atuned, the Three Palaces Festival (November 2-11) consists of a programme of concerts in iconic historic venues including the Grand Master's Palace.
There's opera too. Classic Italian opera is hugely popular here, but this year brings something different: Ahna Refugjati (We Refugees) a new opera by Maltese composer Mario Sammut looking at the refugee experience. (August 31-September 4).
More contemporary creativity follows with installations, interventions, performances and exhibitions popping up in Valletta and all over the island on October 12. Constellation Malta, curated by Ros Martinez, former director of the Venice Biennale, aims to start a conversation about contemporary art, popular culture and heritage.
Valletta's year as capital of culture has been described as a 'year-long festa'. Traditional festa takes place every year in each parish and attending one is a wonderful (free) way to really mix it with the locals and Maltese culture. Food, drink, music and parades – holding high the colourful statue of the patron saint – bring lively crowds to the streets. There's a list of this year's festa dates here.

Malta's revived nightlife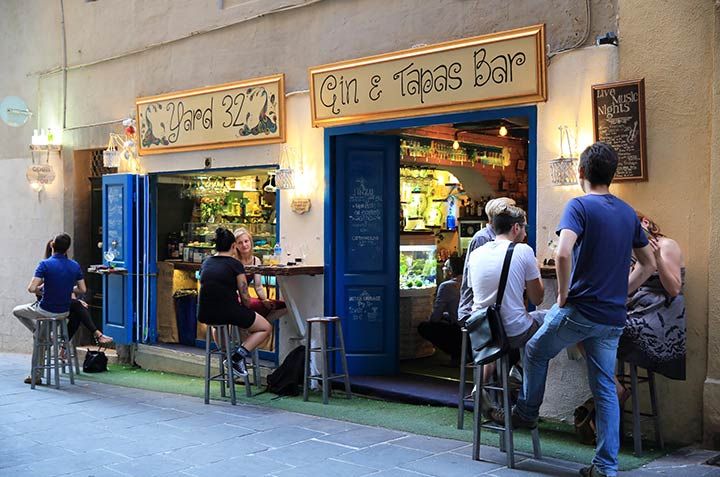 Until very recently, Valletta went silent by 9pm. Not anymore: this is a city revived. As evening takes over, people gather at congenial bars, spilling across tiny pedestrianised streets, some just a staircase of ancient limestone, to sip cocktails, listen to live music, or simply catch up with friends. Friday night is jazz night at the Bridge Bar and any night is chilled at Café Society. Or check out Tico Tico on Strait Street, Valletta's historic back alley where knights once duelled and sailors, well, we might just skip over that little detail...
There is a cornucopia of excellent Mediterranean restaurants here. Try D'Office along the wall of the Grand Master's palace, or relax over a tasting menu of Maltese food at Legligin (€27.50 for 9 courses). Drop by the new Is-Suq tal-Belt, Valletta's Victorian covered Market transformed into a modern food hall, or recently-opened contemporary L'Artiglio whose female chef is making waves amongst Valletta's foodies. if you're on a tight budget grab an excellent pizza for a few euros at tiny La Vecchia Taranto.
And finally
For a final European Capital of Culture festa, the Closing Spectacle (programme tbc) will be held in Malta's main square on December 13. That may close this special year for the city, but be in no doubt, there will still be plenty going on in Valletta in 2019.
Have a comment or question about this article? You can contact us on Twitter or Facebook.