How to do Malta on a budget

September 10, 2018
By Juliet Rix
Once best-known for mass market sun and sea, Malta has recently gone fast upmarket. It is finally cashing in on its amazing wealth of historic sites – some temples here are older than Stonehenge – and impressive medieval citadels; the glorious baroque legacy of the Knights of Malta to intriguing remnants of British colonialism and the Second World War.
Luxury historic boutique hotels and superior B&Bs are breeding like rabbits, joining the modern five-star chains at the upper end of the market. Malta can be expensive, but you can still do it on a budget – in fact you can probably do it better, hipper, tastier and more conveniently than ever before.

Where to stay in Malta on a budget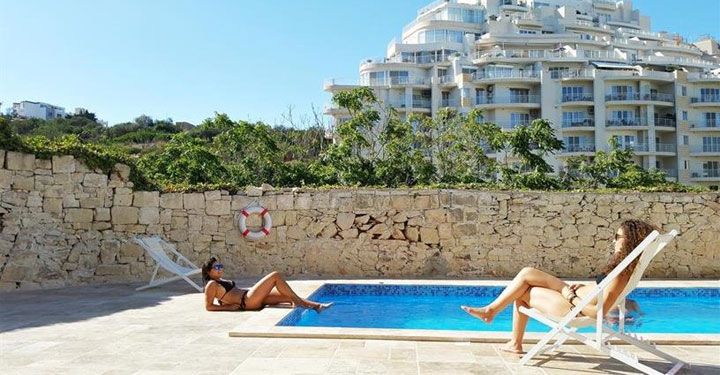 How about a comfortable bed in a clean room with free Wi-Fi, a kitchen with retractable roof for al fresco cooking, a sun terrace and a swimming pool - all for €14 a night (€19 in peak season) including breakfast? Oh and this is all in an upmarket area less than five minutes' walk from the clear blue Mediterranean sea, bars, restaurants and regular buses. And fifteen minutes' from the cheap ten-minute ferry to Valletta and all the sights of the capital.
Welcome to Malta's new 'boutique hostel' scene, in this case the Inhawi Boutique Hostel just off Balluta Bay in St Julian's. The €14/19 is for a bed in a dorm of 12 but it costs only a few euros more for a twin room. There are other similar hostels including Hostel Malti, Marco Polo Hostel and Two Pillows Boutique Hostel.
If you fancy a real get-away-from-it-all and are prepared to camp, head for the little island of Comino between Malta and Gozo. It costs €10 for the boat and you need to take food (or eat in the only hotel) but the little camping area is usually free. It is near the hotel's bungalows on Santa Marija Bay, a 15-20-minute walk from Malta's most sought-after swimming spot, the Blue Lagoon.
Gozo has some good-value options too, particularly in B&Bs and self-catering. Check out the Gallarija House in the heart of Gozo's capital (doubles from €50), or if you want to be nearer the sea and can pay a little more, family-run San Antonio Guesthouse in Xlendi with its charming pool terrace.
Where to eat in Malta on a budget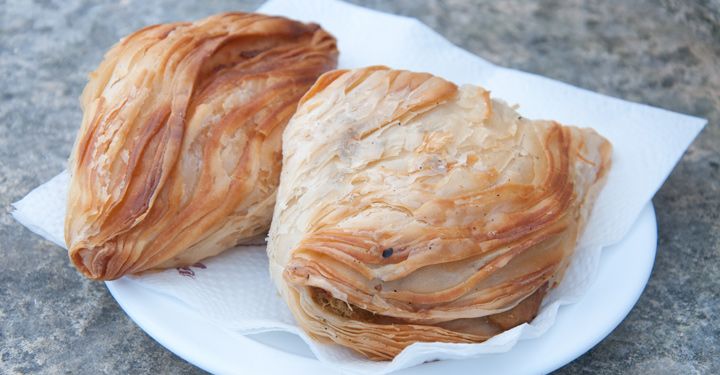 Malta is home to delicious Mediterranean cuisine. The cheapest way to lunch is of course to picnic. Combine typical ġbejniet – little round cheeses (fresh like ricotta or dried) with huge succulent local tomatoes, olives and hobz malti, crusty ciabatta-like Maltese bread. Alternatively, follow Maltese tradition and pick up a couple of pastizzi – cheap and filling pasties full of cheese or peas - or a tasty slice of pizza. New on the scene is salad – big bowls full for a few euros at Valletta's No.43. Whatever you have you could round it all off with a delectable gelato.
Malta's Band Clubs can be a source of great value food - and a very Maltese experience. Home to the parish wind band (each parish has one), they usually have a TV (showing football), snooker, a bar and inexpensive grub.
Restaurants are pricier, though cheaper than UK equivalents, and portions are generally a lot larger. You may find a starter is enough or you can share a main. Some restaurateurs have cottoned on to this so check for cover charges before settling down.
What to do in Malta on a budget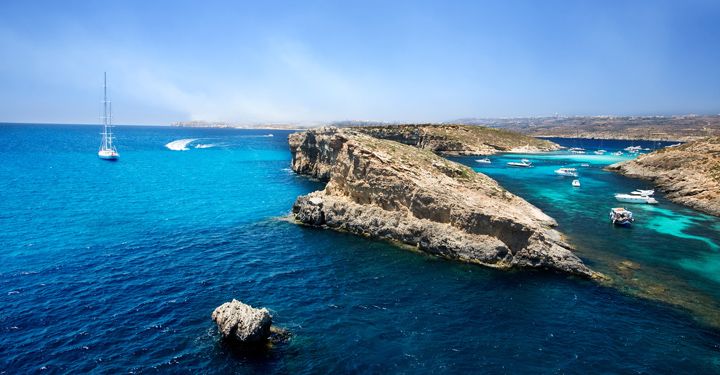 Malta has some 300 days a year of sunshine and unlike in Italy, there is no charge for beaches. Sun and sea are completely free.
It is free also to explore Malta's UNESCO World Heritage citadel cities: the tiny fortified capital, Valletta, built by the Knights of St John and surrounded on three sides by azure Mediterranean sea; Malta's first capital, Mdina, with its maze of medieval streets flanked by noble palazzi; and the Gozo Citadel, recently restored so it is once again possible to walk right round the bastion walls enjoying panoramic views over the entire island.
Learn more about the fortifications at The Fortress Builder, Valletta's free Fortifications Information Centre, and drop into any interesting-looking churches. Many house significant art, architecture, or legendary relics, and all but the cathedrals are free.
Take in a perfect panorama of the Grand Harbour from Valletta's Upper Barracca Gardens (no charge) before descending in the Barracca Lift (free down; €1 up) to cross the Grand Harbour by ferry or water taxi – a cheap sightseeing trip in itself. Disembark at Vittoriosa (Birgu) to wander the narrow honeyed limestone alleys of this medieval town, the Knights' first base in Malta.
Even the ticketed sights are mostly inexpensive, particularly those managed by Heritage Malta. For just a few euros apiece you can explore the second oldest stone buildings in the world, unusual Roman-Byzantine catacombs and Malta's oldest fortress. Meet the 5000-year-old 'Fat Ladies of Malta' at the Archaeological Museum, or step inside Fort St Elmo to visit the National War Museum with excellent displays on Malta's history from the Great Siege of 1565 to the nation's key role in WWII.
How to get around Malta on a budget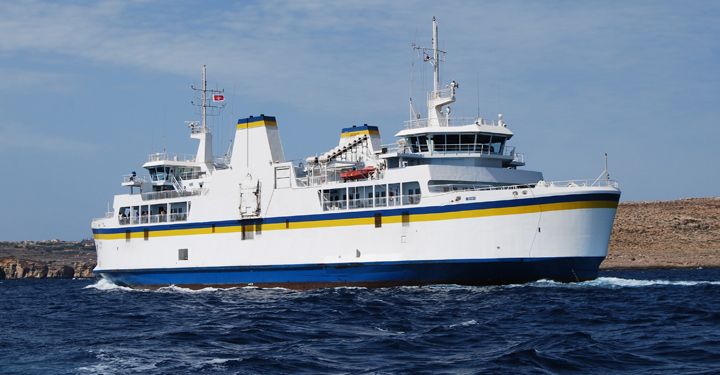 Getting around Malta on a budget is easy. Public transport is cheap and fairly efficient. For a couple of euros you can get almost anywhere by bus – including to the airport and the Gozo Ferry. Most routes on the main island run reasonably frequently. Gozo timetables are sparser but even here they run at least once an hour.
Ferries are cheap and useful too, sailing from Valletta to the Three Cities across the Grand Harbour and on the other side of the narrow capital, across Marsamxett Harbour to Sliema. From Cirkewwa in the north of the island, the regular half-hour ferry to Gozo is free going out and less than €5 coming back.
When is the cheapest time to go to Malta?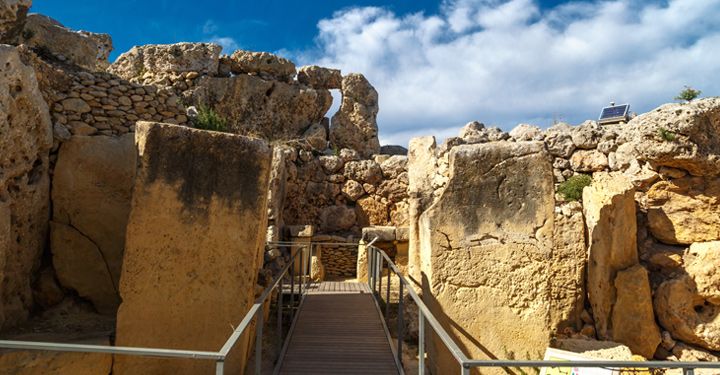 Typically, Malta is at its most expensive during Easter and the school holidays between July and August. You'll find a good compromise on price and weather in June and September when the kids are back at school and the weather is still warm and sunny.
Winter months like February and January are likely to have the best prices but the weather will be around 15C. Still, if you're just after Malta's history and culture, this can be a good time to get a bargain.
Insider tips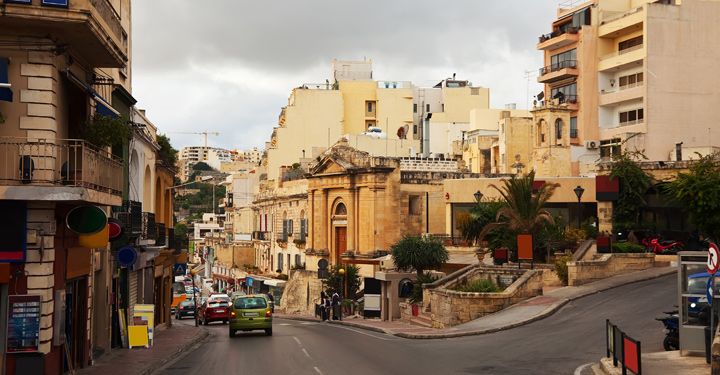 To see the cathedrals for free, go to mass. You obviously can't wander around with your camera to the same extent but what you lose in photos you gain in atmosphere and music.
Malta has quite a few free festivals and events from autumn's Notte Bianca when all Valletta's museums and historic sights (and many not normally open to the public) throw their doors open until midnight, to Isle of MTV, Europe's largest free outdoor pop festival held every summer.
Larger hotels in Malta price by occupancy, so prices can vary enormously. Out of season or far in advance you may find great deals at chain four and five star hotels.

Have a comment or question about this article? You can contact us on Twitter or Facebook.