11 things you must do in Malta
September 10, 2018
By Juliet Rix
From the immense history and architecture of Valletta and the island's ancient Neolithic temples to rugged coastal bays and lively local fiestas, tiny Malta packs an awful lot into a small space.
Whether you're planning your next trip or still deciding if this is the Med island for you (spoiler: it definitely will be), here are the must do things you Malta has to offer.

1. Wander the City of the Knights of Malta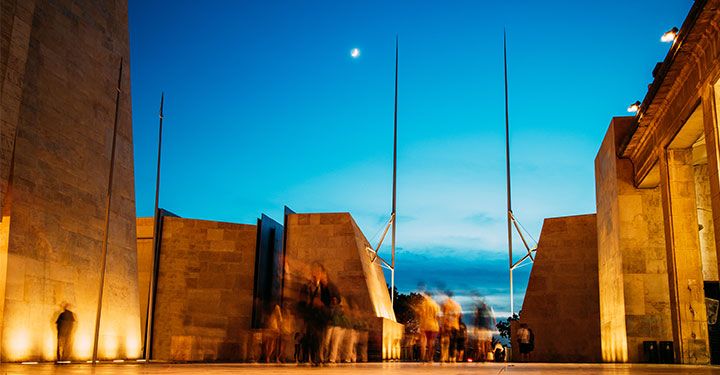 Enter Valletta through City Gate – a dramatically 21st-century gateway through the sturdy 16th-century bastion walls – to explore Europe's smallest capital, built by the Knights of St John Hospitaller (the Knights of Malta).
Then take time to wander through this UNESCO World Heritage city, along narrow streets overhung with characteristic painted wooden balconies, and flanked by baroque facades of creamy limestone.
Follow the iridescent blue patches at the end of almost every street to views of the azure Mediterranean and finish at the Upper Barracca Gardens for an iconic panorama of the famous Grand Harbour.


2. Be dazzled in St John's Co-Cathedral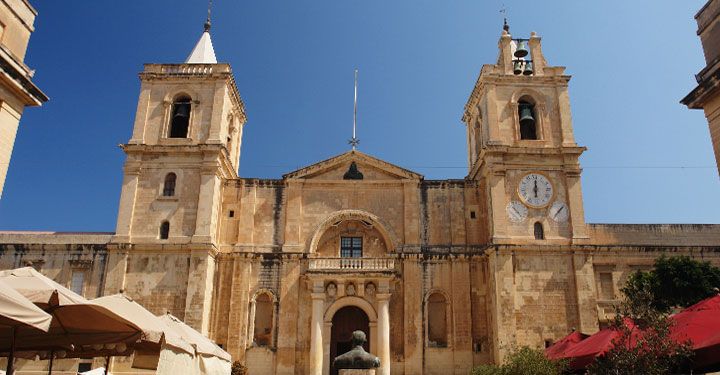 Stop off at St John's Co-Cathedral to visit one of Europe's most dazzling baroque interiors. Crammed with coloured marble, gold leaf and striking murals (all recently restored), this was the church of the Knights, where each language group of the Order had its own chapel competing for maximum splendour.
And don't miss the oratory, home to a quite different artistic sight: Caravaggio's largest and only signed painting, the Baptism of St John.


3. Tour the Grand Harbour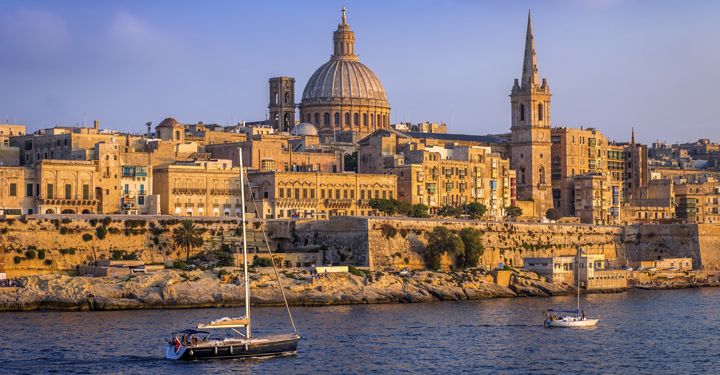 Having viewed the Grand Harbour from above, allow the Barracca lift to whisk you down to the water's edge and hop into a traditional dghajsa, harbour taxi, for a boat tour.
Putter over to the British-built breakwater, stare up at Valletta's imposing fortifications, skirt Fort St Angelo (the oldest castle in the country), and explore the creeks that played a central role in both Malta's great sieges – by the Ottoman Turks in 1565 and by the Axis powers in the Second World War.


4. Going underground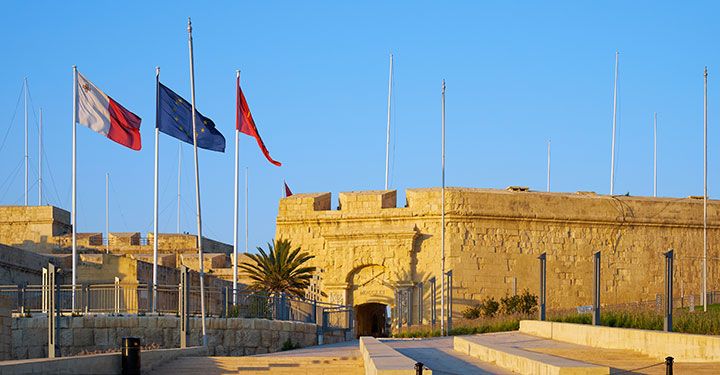 Push back the blast curtain at the Malta at War Museum and descend into a labyrinthine wartime shelter - complete with bunks, hospital beds and even a birth room. Hundreds huddled down here as some of the most intensive bombing of the war fell above.
The resilience of the Maltese led to the award to the entire population of the George Cross, which still appears on the nation's flag and an official copy of which can be seen in the museum.


5. Explore the pomskizillious coast of Gozo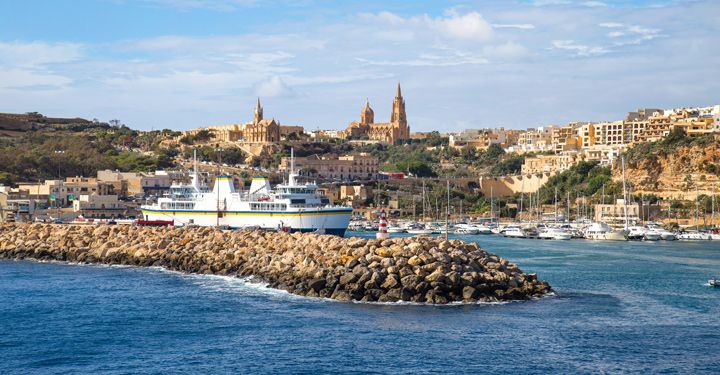 Take the half-hour ferry across to Malta's little sister island of Gozo, quieter, more rural, and truly relaxing. Wander the coast that Edward Lear loved to paint and which he described as 'pomskizillious and gromphiberous".
Indeed it is: from vertiginous cliffs to legendary caves, strange-shaped erosions and historic salt pans, as well as Knights-period towers and swimmable bays.


6. Soak up the sun and sea…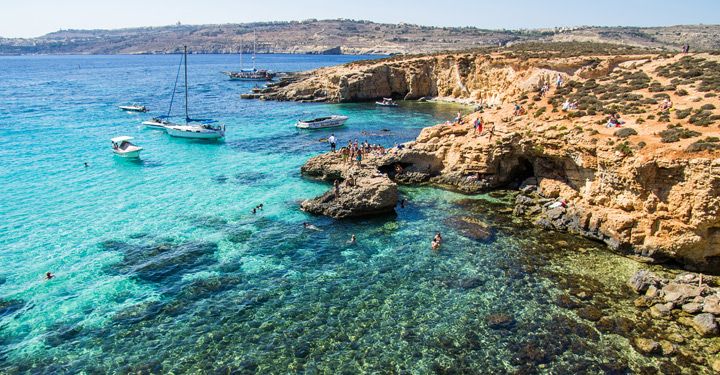 Malta is blessed with some 300 days a year of sunshine and it almost never rains in summer. It is usually sunbathing and swimming weather well into October – so get yourself down to the beach!
'Beach' in Malta can mean anything from a rocky foreshore or secluded inlet to a kilometre of golden sand, by the way. Both are great for swimming, the latter rather better for sandcastles. So if you're bringing the kids, head for Mellieha or Golden Bay on Malta, or Ramla Bay on Gozo.


7. …and go subaqua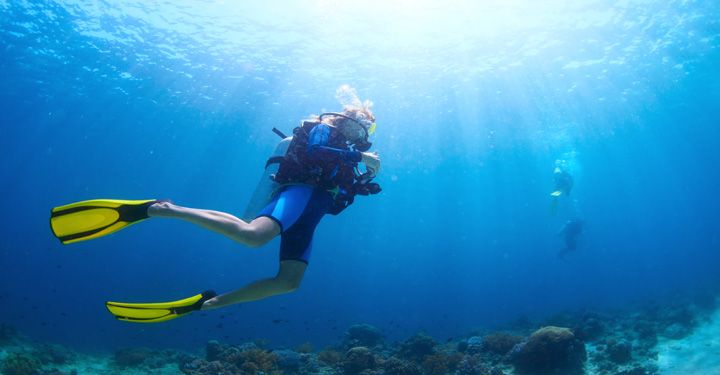 Malta has some of the clearest waters in the Mediterranean and 50,000 people a year come here to dive. Find a licensed dive centre and dip down into Malta's spectacular underwater landscape. This isn't the Caribbean so it's not Finding Nemo, but there's plenty for everyone from beginners (age 8+) to the very experienced with marine wildlife, cathedral-like caves, imposing towers and vertiginous holes, as well as a range of wrecks.
And, particularly on Gozo, you don't even have to have a boat as many of the dives are accessible from the shore. If diving isn't for you, snorkelling is great fun too and boat trips may offer equipment if you haven't got your own.


8. Feast with the locals at a village festa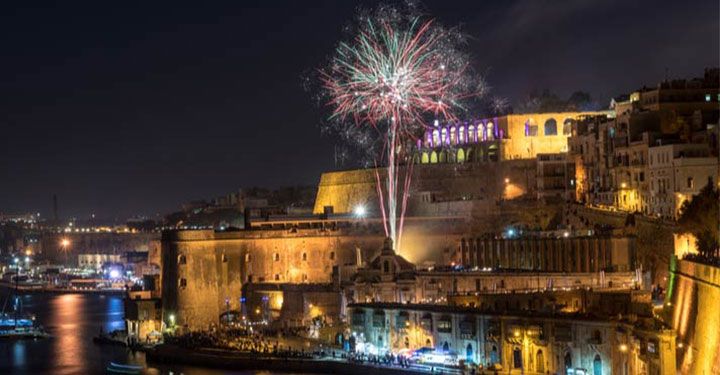 Free fun and fireworks await at Malta's many village festas. Almost every weekend of summer there is at least one festa and visitors are welcome (check in advance in 2021 - some may be cancelled due to Covid-19). The patron saint – in more-than-lifesize bright-painted wood – is paraded through the streets accompanied by marching bands and plenty of beer and good cheer.
The festa is competitive too. Each parish tries to outdo the next in music, pageantry and especially fireworks. These are made in each village's own tiny factories (well away from the houses!) and round off the evening with spectacular bangs, twirls, whizzes and pops.


9. Travel back to the Stone Age (and be amazed)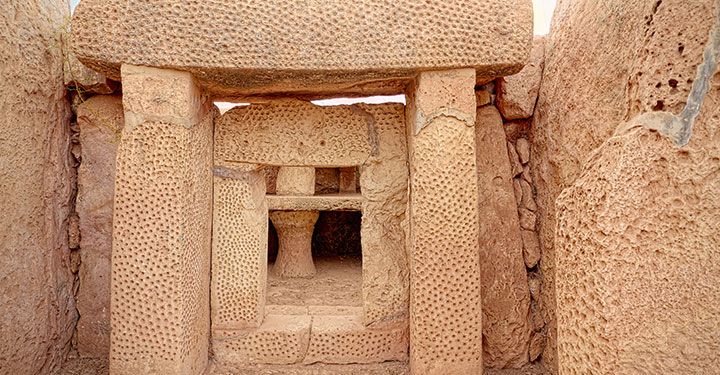 Malta is the unlikely home of the second oldest stone buildings in the world. Its unique UNESCO World Heritage temples were built by people with no metal and no writing, many centuries before Britain's Stonehenge or Greece's Mycenae.
The Maltese temples were extraordinarily sophisticated with stone facades up to 8m high, monumental doorways, internal aisles and curved rooms decorated with plaster and paint, 'Fat Lady' statues and phallic symbols. See the carvings in the Archaeological Museum in Valletta and visit the temples at Mnajdra and Hagar Qim. And book well in advance so as not to miss the unique triple-layered underground temple of the dead, the Hal Saflieni Hypogeum.


10. Stroll the 'Silent City'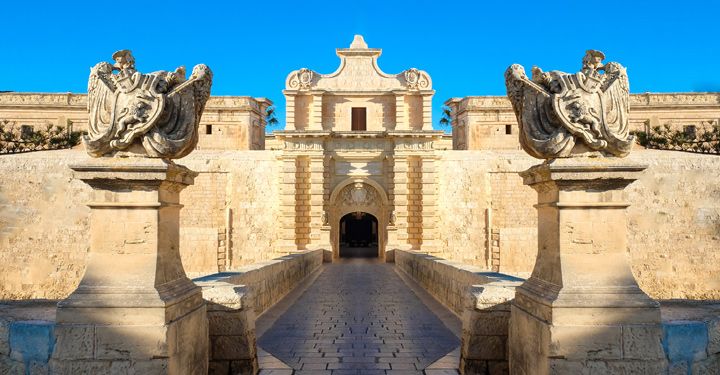 The atmospheric alleys of Malta's first capital, Mdina, twist their way past the elegant historic palazzi of the Maltese aristocracy to the nation's original cathedral, and stunning vistas from Bastion Square.
Something of a living museum since Valletta took over the role of capital, this medieval citadel can be busy by day but lives up to its moniker, 'the Silent City', by night.


11. Make time for mouth-watering meals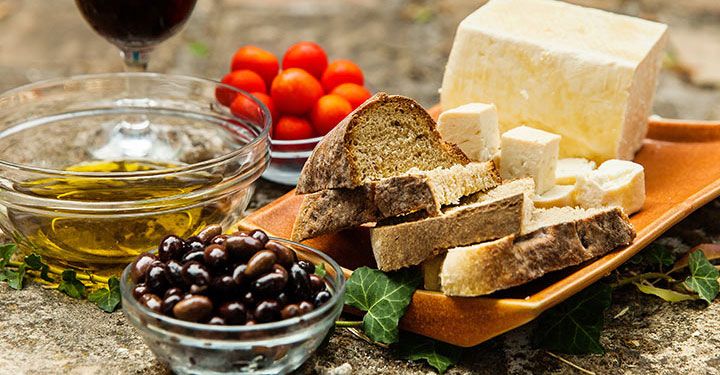 You can still find the culinary influence of the islands' old colonial power if you really want a chip butty or a full English breakfast, but Malta's Mediterranean cuisine has far outstripped these imperial relics.
Fresh fish with white wine and local capers, home-made lobster ravioli, Gozitan goats cheese (fresh or dried), fresh-picked herbs, beef bakes, Maltese pizza, Italian-style ice cream, delicious not-too-sweet desserts…Malta is a wonderful place to be hungry.
The Maltese love their food so portions are large, and the expectation is that you will sit over your meal and really enjoy it. For some guidance on where to eat take a look at Restaurants Malta or get an introduction to top quality home cooking with a Maltese Meze at Valletta's cosy cellar restaurant, Legligin.

Have a comment or question about this article? You can contact us on Twitter or Facebook.