October 27, 2022
Desperate for some sun but don't have time for a long-haul flight? You don't have to go all the way to the Caribbean or Asia to soak up the rays on holiday. Here are some ideas that are much closer to home and allow you to exchange the gloom of a northern European winter for a few days in the sun.


1. Malta: Much more than just a beach destination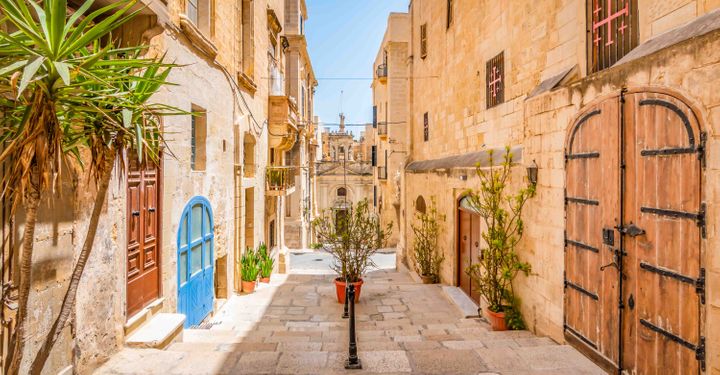 Malta's unique blend of cultures – including Italian, Arab and English – makes this trio of islands in the southern Mediterranean so much more than just a beach destination, although you'll find plenty of those too.
Stroll through the baroque streets of Valletta, Malta's vibrant capital and take the ferry across to little Gozo, a relaxed outpost with some wonderfully bizarre landscapes and a seriously slow pace of life. Plus, divers can discover the spectacular underwater caves and wreck sites of the even smaller island of Comino.*


2. Morocco: Pleasant sunny days that are perfect for exploring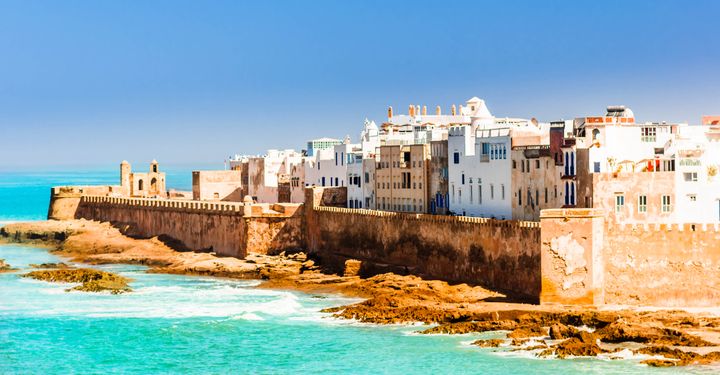 Morocco's searing summer heat has gone, leaving pleasant sunny days in the 20s by the time winter rolls around. This makes exploring Marrakech's souks much more of a pleasure. Stop for a refreshing pot of mint tea in the rooftop cafes before joining the festive atmosphere among the food stalls and storytellers in Jemaa el-Fna.
If you're in need of a bit of beach time, head to the coast and the chilled-out towns of Essaouira and Agadir, where the souks are a much less frenetic affair than Marrakech's. If you decide to explore the Atlas Mountains*, bring plenty of warm clothing for properly chilly nights.


3. Tenerife: Windsurfing and hiking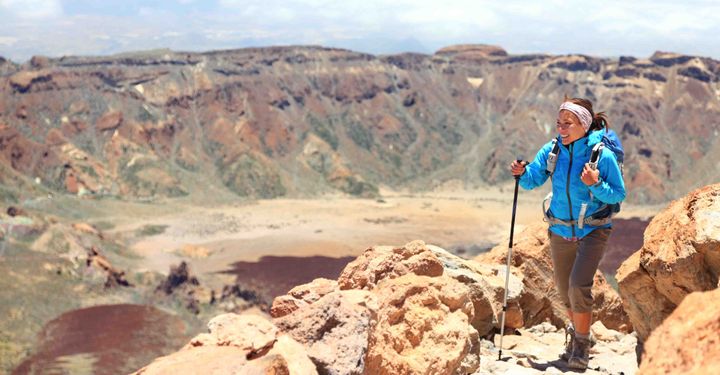 Tenerife is a perennial favourite among the Canary Islands and it has some of the most popular beaches in the archipelago. Playa de las Américas is the big draw for beach lovers who want everything from restaurants to dive centres in one handy place, while just to the east is El Médano, where the steady Saharan breezes attract windsurfers from all over the world. Hikers can climb to Spain's highest mountain, Pico del Teide, but there's always the cable car option if you want a gentler way up.


4. Jordan: Jaw-dropping sights and four-wheel drives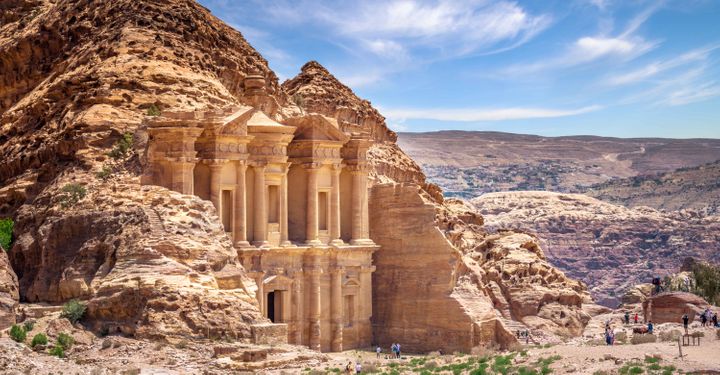 With all the tumult in the Middle East, it's easy to overlook peaceful Jordan in the midst of it all. But that would mean missing out on the ancient rose-coloured city of Petra, one of the world's most jaw-dropping sights.
Go diving in the Red Sea resort of Aqaba or, if that sounds too strenuous, let yourself float in the heavy salt water of the Dead Sea. For an exhilarating experience, take a four-wheel drive through the wild deserts of Wadi Rum.* The capital, Amman, is worth a visit too for its excellent restaurants and Roman ruins.


5. Cape Verde: A taste of the exotic without the jet lag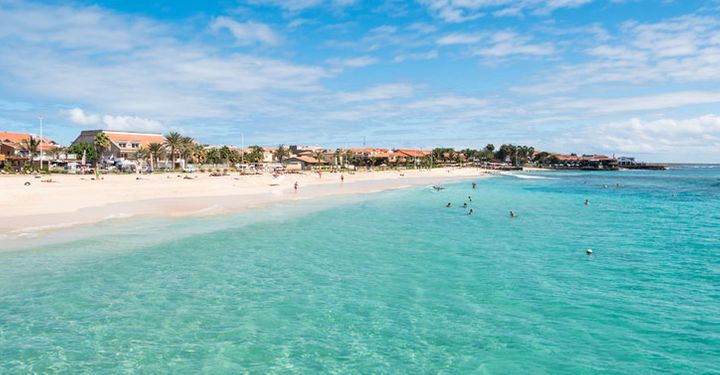 With flight times of around six hours, the Cape Verde islands slightly stretch the definition of short-haul. But this exotic archipelago off the western coast of Africa is practically in the same time zone as the UK, so you can holiday without the jet lag.
Instead, enjoy the laidback beaches of Sal and the dramatic volcanic landscapes of Boa Vista, just two of Cape Verde's ten islands. The cultural mix is a fascinating blend of African and Portuguese sights, sounds and flavours.


6. Lanzarote: Volcanoes galore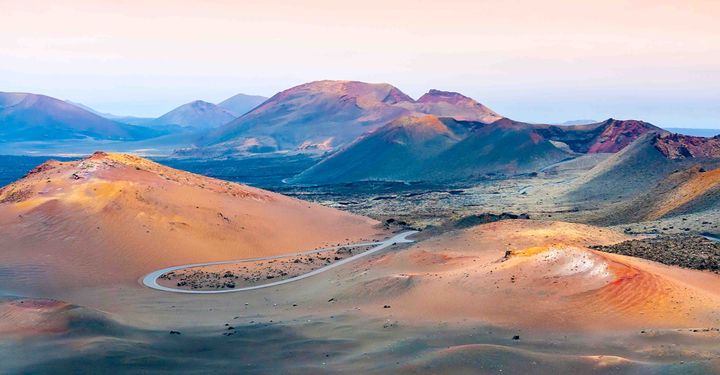 There are volcanoes, and then there are Lanzarote's volcanoes. At least 300 volcanic peaks dot this Canary Island, with most of the island covered in colourful tones of solidified lava. You'll even find restaurants using volcanic heat to grill huge plates of meat.
Surfers flock to the beaches of La Santa on the northern coast, while just to the east are the breathtakingly beautiful ochre sands of Playa de Famara. On the south-eastern tip of the island is Playa Blanca, whose sheltered beaches are popular with families.
The island is activity central, too, with everything from sailing cruises to volcano experiences.*


7. Azores: Sleepy and chilled out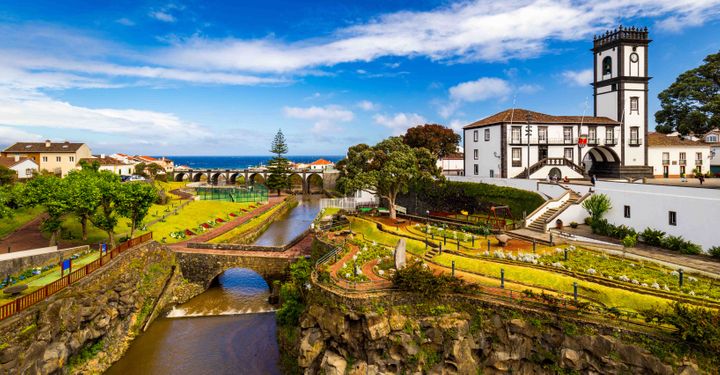 Marooned in the North Atlantic Ocean, the Azores consists of nine volcanic islands where time seems to have stood still over the past half-century. The gateway is the island of Sao Miguel, whose main town's bustle is the noisiest you'll come across. The rest of the archipelago is wonderfully sleepy and chilled out, with fantastic landscapes of volcanic peaks, hot springs, black-sand beaches and waterfalls.


8. Cyprus: Warm days and ancient sites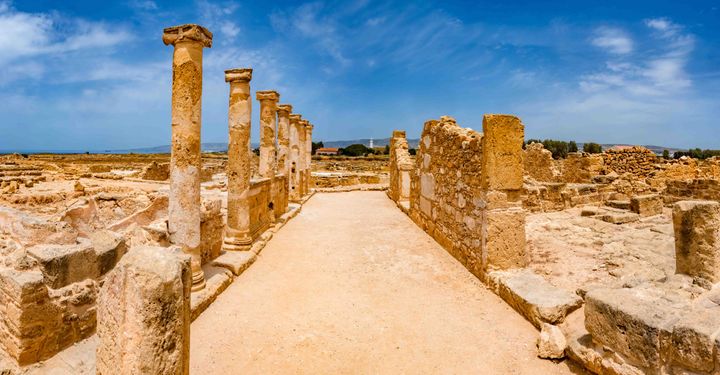 The temperatures aren't quite as high in Cyprus over the winter, but in February you can still bask in 17C warmth in the sun and brave a dip in the sea. As the days won't be unbearably scorching, it will be much more enjoyable to take in the sights of Paphos, including its archaeological park and the Tomb of the Kings. And who can resist generous plates of perfectly grilled Cypriot meat dishes?
Don't forget to take a trip to the Blue Lagoon* and Troodos Mountains while you're here, too.


9. Gran Canaria: Soft sands that go on for miles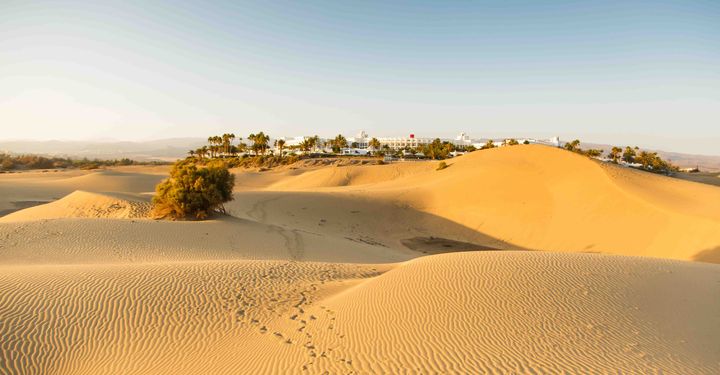 Like its fellow Canary Island Tenerife, Gran Canaria resembles a mini continent, with a humid tropical northern half balanced by a hot and dry south.
Sun-seekers head straight to the south, where the soft sands of Playa del Inglés go on for miles. Eventually they reach the enormous sculpted sand dunes of Maspalomas, which look more like the Sahara than a European beach – with the unusual backdrop of the deep blue of the Atlantic Ocean. For something on a more intimate scale, relax on the sheltered sands of nearby Playa del Cura.


10. Madeira: Subtropical rainforest and volcanic peaks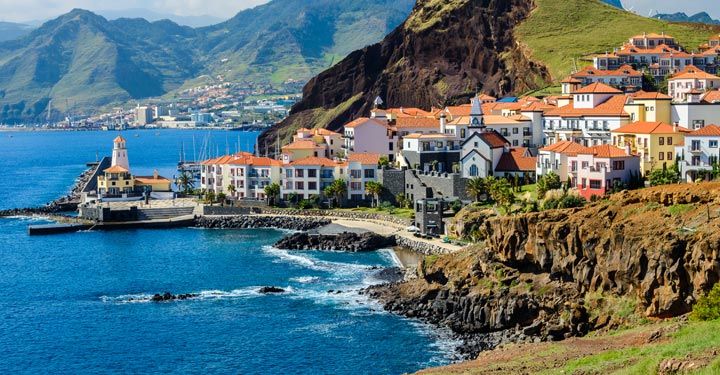 Another Portuguese territory cast away in the Atlantic, Madeira used to have a staid and somewhat middle-aged image. But things have changed in recent years, with more and more luxurious boutique hotels popping up and offering a stylish alternative to all-inclusive resorts.
The island's interior is still as lush as it ever was, with subtropical rainforests mingling with volcanic peaks and ravines. Hikers can follow the unique system of narrow canals called levadas that run through the island for 2,000km, while beach lovers can flop on black-sand beaches.


11. La Palma: A serene beauty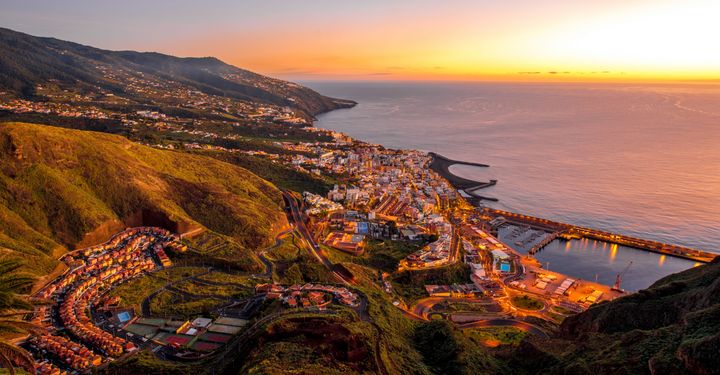 One of the smallest Canary Islands, La Palma has two nicknames: La Isla Bonita (Beautiful Island) and La Isla Verde (Green Island). Both are spot on, as the extraordinarily rich vegetation that's seen all over the island gives La Palma a serene beauty.
You'll find volcanoes too, of course, this being the Canaries, and some of the most striking beaches have black lava sand. Look out for Bajamar Beach near the capital, Santa Cruz La Palma, which is backed by high cliffs.


* If a link has an * by it, that means it is an affiliated link. If you use these links, we may earn a small commission when you make a purchase through links on our site at no additional cost to you. For more details on how we make money at TravelSupermarket, visit our About Us page.


Have a comment or question about this article? You can contact us on Twitter or Facebook.