Covid-19 advice:
Where you can go on holiday | Check FCDO updates before you travel
Find out more
The 5 best beaches in Tenerife

January 31, 2020
By Jack O'Riordan
The largest of the Canary islands, Tenerife is a famed for its year-round sunshine, dazzling star-filled skies and, of course, its many beaches. With over 50 dotted along its stretch of just over 360km of coastline, you're truly spoilt for choice on the "Island of Eternal Spring".
With so much of its dramatic coastline sloping down to the sea below, you could come to the conclusion that a collection of secluded coves is all you'll likely find.
However, there's a great diversity to the island and to its many beaches; most of which are perfect for families, watersports enthusiats or those who simply want to have a lazy day soaking up the sun. So here's our pick of the bunch to suit every type of holiday.

Playa de Las Teresitas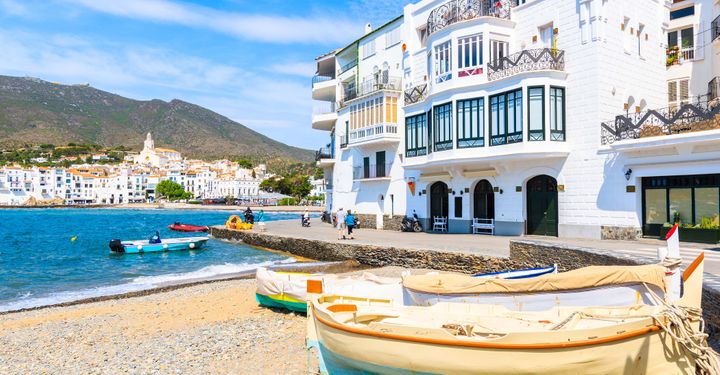 One of the most famous beaches on the island, Playa de Las Teresitas is a one-mile-long stretch of golden sand that forms a beautiful cove, nestled between the towering Anaga mountains.
Not in keeping with the black-sand beaches that are common to Tenerife, the beach was covered with sand imported especially from the Sahara Desert in the 1970s, creating its artifical gold appearance.
The cobalt blue sea will no doubt entice anyone fond of a dip, and it's calm waters make it a great spot for taking the kids, while the palm tree-lined shore only adds to its appeal.
Located on the north of the island, this beach is just a short ride away from the capital, Santa Cruz, making it a popular destination for holidaygoers.
Playa Jardin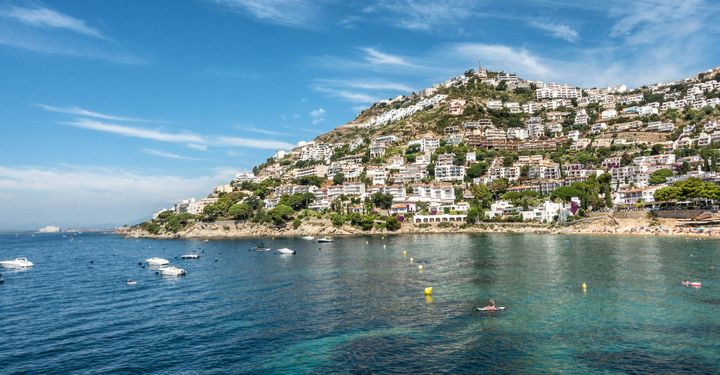 On the north-east part of the island, close to the city of Puerto de la Cruz, you'll find Playa Jardin or "beach garden".
This black-sand beach, offers some amazing views, most notably the beaches picturesque tropical gardens, designed by famous Spanish architect César Manrique.
Prominent floral features and exotic plants contrast with the striking black sand –
combining to form a breath-taking beach – ideal then, for those of you who dream of whiling away a day (or two) in your own slice of paradise.
Playa de Los Cristianos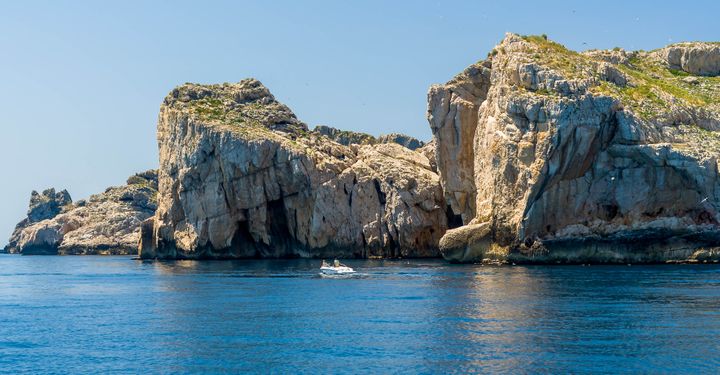 Playa de Los Cristianos is a flagship beach on Tenerife's south coast and a hotspot for the discerning beach-dweller.
Certainly one of the more spacious stretches, the 400m long and 100m wide soft sands create ample space for tourists to enjoy a good ol' day out at the beach.
And with so much on offer, its popularity is understandable. Flanked by an impressive promenade full of bars, restaurants and shops on one side and inviting blue sea (where you can enjoy watersports or just a cooling dip) on the other; Playa de Los Cristianos, and indeed its namesake resort Los Cristianos, has something for everyone.
Los Gigantes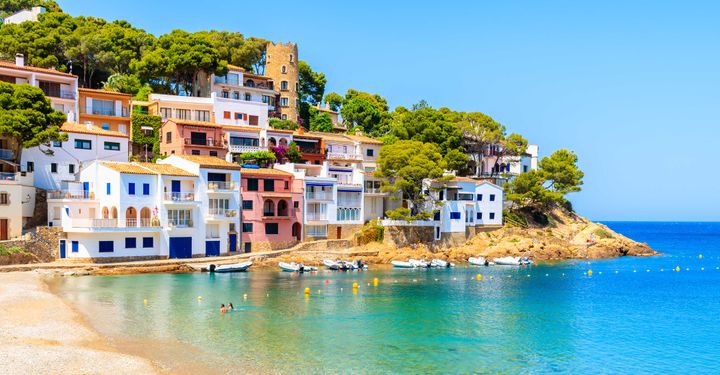 Over on the west of the island, towered over by magnificent 600m high cliffs that rise majestically out of the ground, is Playa de Los Gigantes or "Giants Beach".
Although maybe not what you'd call a picture-perfect postcard setting, the epic cliffs slope down to the gentle, lapping ocean below, ensuring Los Gigantes delivers some of the best views Tenerife has to offer.
The 180m black-sand stretch is easily accessed by foot, and if you're not completely encapsulated by the setting, this protected cove offers the type of environment where a multitude of watersport activities can be enjoyed.
Playa de Troya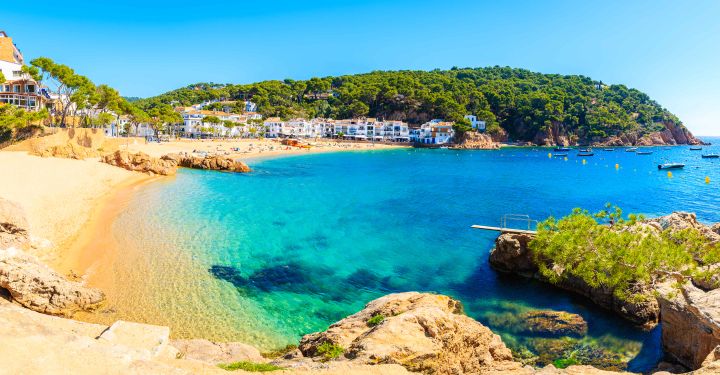 Possibly the most famous resort in Tenerife is Playa de Las Americas – found over on the west of the island, between Costa Adeje and Los Cristianos – the resort has been keeping holidaymakers happy since the 1960s.
While the resort of Las Americas offers everything you need on holiday – streets lined with bars playing live music and restaurants dishing out local delicacies – it's the beaches that remain a huge draw.
And at Playa de Troya, you'll discover one of the finest beaches this resort town, has to offer. Designed to cater for tourists, you'll find everything here you could want from a beach day.
The purpose-built breakwaters create a sheltered bay which makes conditions pretty safe for the little ones. Plus its vast expanse of gold sand means there's plenty of space for sun-worshippers to enjoy a day topping up those tans.

Sink your teeth into Spain:

Have a comment or question about this article? You can contact us on Twitter or Facebook.
Sign up. Be inspired. Travel.
Subscribe now for hand-picked holiday deals, inspiration and the latest travel tips, straight to your inbox.
We won't pass your details on to anyone else. By clicking the sign up button you agree to our Terms of Use and Privacy Policy.