Covid-19 advice:
Where you can go on holiday | Check FCDO updates before you travel
Find out more
How to do Tenerife on a budget

The UK weather is unpredictable, so boarding a flight and arriving just over four hours later in sub-tropical sunshine and endless blue skies is hard to beat.
Easy to get to, familiar and safe, Tenerife is a guaranteed blast of summer and its palm-lined beaches are within reach of even the smallest wallet, writes Andrea Montgomery.
Where to stay on a budget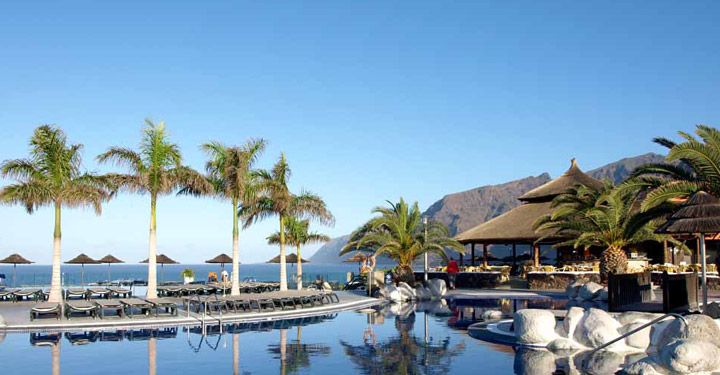 In the upmarket resort of Costa Adeje, prices rise as high as the temperature but opt for a Canarian-owned hotel and you get the same fancy location at affordable prices. The Hotel Isabel is designed like a traditional Canarian village, with the distinctive architectural style of local houses.
Here you'll find great food, friendly service and a plethora of amenities which are perfect for families.
The south west coast has Tenerife's best weather and the stylish Hotel Barcelo Santiago has its best location. Fresh and funky rooms, an infinity pool with jaw-dropping views over the 'giant' cliffs of Los Gigantes and romantic sunsets over the neighbouring island of La Gomera ensure you're not compromising on style or comfort despite the low price tag.
Lose the crowds and the high prices of the bigger resorts in the contemporary luxury, space and beauty of five-star Sandos San Blas. Set on a nature reserve with eight swimming pools and a small lake for kayaking, rooms are fabulously spacious and stylish, and you're just a coastal stroll from golf courses in one direction and the harbour of Los Abrigos in the other, where you'll find excellent seafood restaurants.
Where to eat on a budget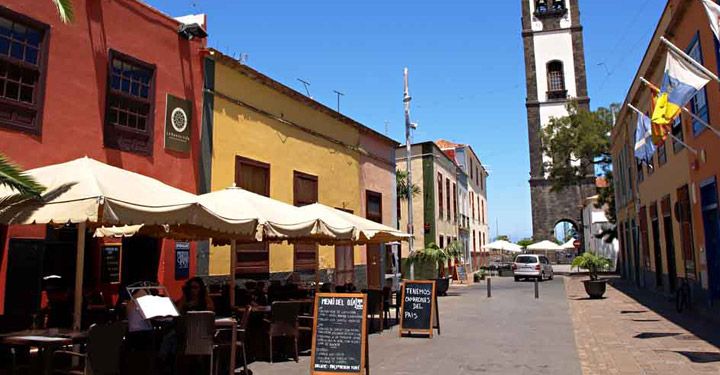 When in Spain do as the Spanish do and eat your main meal at lunchtime. That way you can opt for the menu del día, a three-course menu often costing less than €15 and usually offering a choice of starter and main. Some restaurants offer the set menu into evenings too so it's worth checking.
Menus are generally cheaper away from the seafront. In Los Cristianos seek out El Cine (Calle Juan Bariajo 8, Los Cristianos; closed Mondays) tucked behind the promenade. Expect no frills and not many smiles, just fresh, simple and delicious seafood served with Tenerife's tasty, salty potatoes, papas arrugadas. Expect to pay around €15 per person for food.
Sticking with traditional dishes, head into Adeje town where they specialise in crispy chicken infused with garlic and at Otelo's (Calle de los Molinos, 44, Adeje; closed Tuesdays) alongside the Barranco del Infierno. You simply order by the number of people. At €4.95 per portion, it's addictively good.
What to do on a budget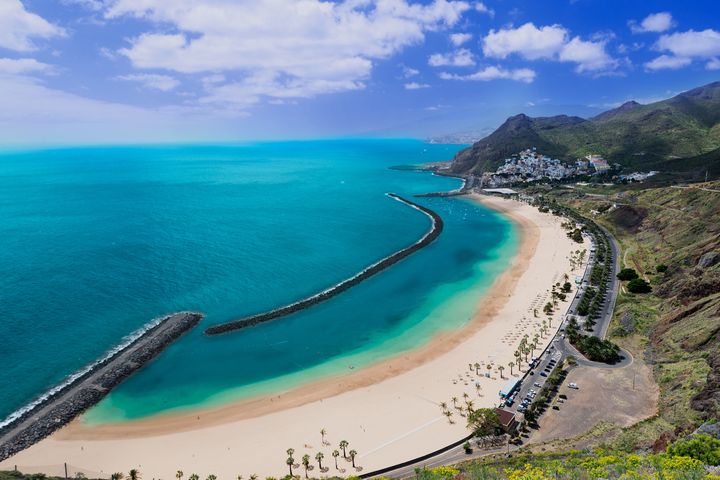 Beach lovers are spoilt for choice by the 12-kilometre stretch of coastline that covers Costa Adeje, Playa de las Américas and Los Cristianos, but your choice of where to soak up the sun could make a huge difference to your budget.
The most stylish beach is undoubtedly Del Duque but sun-lounger prices are exorbitant. Move down the coast to Playa Torviscas and you'll pay much less – just make sure you're in the yellow zone, not the green where prices are around 20% higher. For the best value of all, choose lovely El Camisón.
Away from the lure of the sand, head to the capital city of Santa Cruz where you'll find pretty plazas, the open-air art gallery and botanical gardens of Parque García Sanabria, and the African market, all free to enjoy.
Jump on a bus to Las Teresitas and you can wiggle your toes in over a kilometre of fine, golden sand at one of the island's most beautiful beaches.
You really can't visit Tenerife and not see Mount Teide, Spain's highest peak and the planet's third largest volcano set within a 17-kilometre wide crater. A daily bus service will take you up there in the morning and bring you back in the afternoon. The cable car to the summit is expensive but it costs nothing to explore the park and its surreal landscape.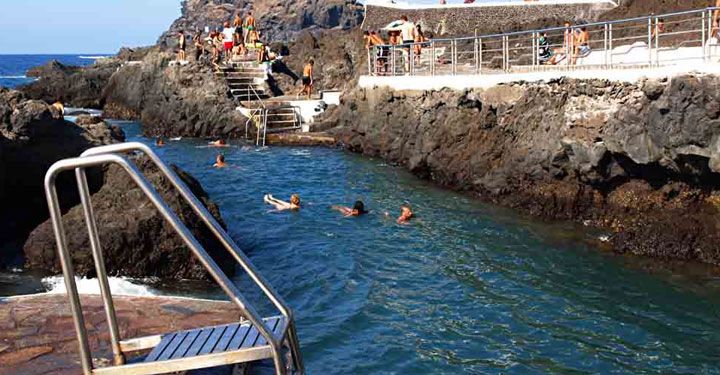 A visit to Garachico is another 'must'. The island's most picturesque town, it was buried in lava at the beginning of the 18th century. Today, the frozen lava has been hewn into rock pools teeming with tropical fish and it's a magnet for local teenagers to show off their diving skills, and belly flops. Swimming in the pools is a unique experience, and it's free.
How to get around on a budget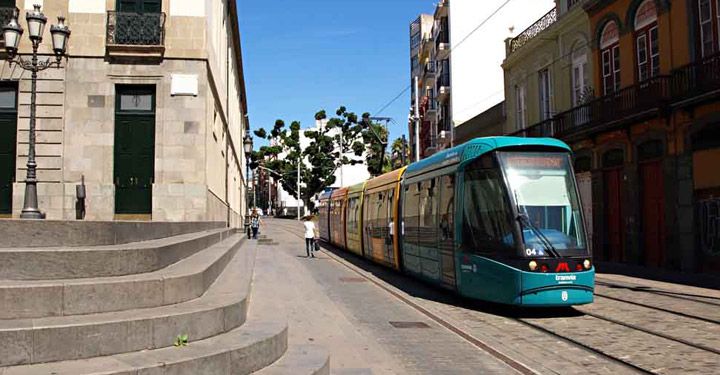 Tenerife has a very good bus service and they are a reliable and cheap mode of transport. Buy a pre-paid Tenmas card (this has replaced the Bono card and is available at bus stations and at selected kiosks). Multiple people can use one card and best value comes from longer journeys.
Car hire on Tenerife is cheap and cars are generally less than two years old. Watch for hidden costs with some unscrupulous operators who try to force you to buy expensive insurance. Buying car hire excess insurance online before you leave the UK can save you up to 65%.
Taxis are metered and reliable and are a cost-effective way to travel, particularly if there are four of you.
The cheapest way to get from from the airport to your resort is the bus and frequent services operate between airport and resorts. Taxis are also reasonable with a taxi from the south airport to Los Cristianos costing around €34 and to Playa de Las Américas around €38. Ask if anyone else in the queue is going your way and share.
My insider tips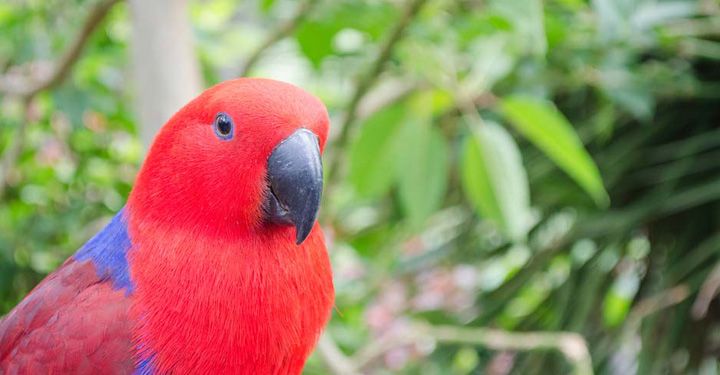 Buy tickets to major attractions online and save money. If you're going to both Siam Park and Loro Parque, buy a twin ticket online and save around 15%
Entry to all museums is free on Sundays.
As Tenerife is a tax-free island, don't wait until you're at the airport to pick up perfume and alcohol to take home – prices in the shops are more competitive. And remember, your duty free allowance is lower than in the rest of Europe so make sure you know your limits before travelling to the airport.
*Deal prices subject to change and availability. All prices were accurate at time of writing.

Have a comment or question about this article? You can contact us on Twitter or Facebook.
Sign up. Be inspired. Travel.
Subscribe now for hand-picked holiday deals, inspiration and the latest travel tips, straight to your inbox.