April 20, 2018
By Andrea Montgomery
Yes Tenerife is a popular option with Brits for a year-round sunshine escape, but there's a whole lot more to the island than beaches, bars and all-day-British-breakfasts. From above the clouds to below the ocean, there are myriad ways Tenerife will surprise you, and here are just a few of them…


1. You can dine in one of five Michelin-starred restaurants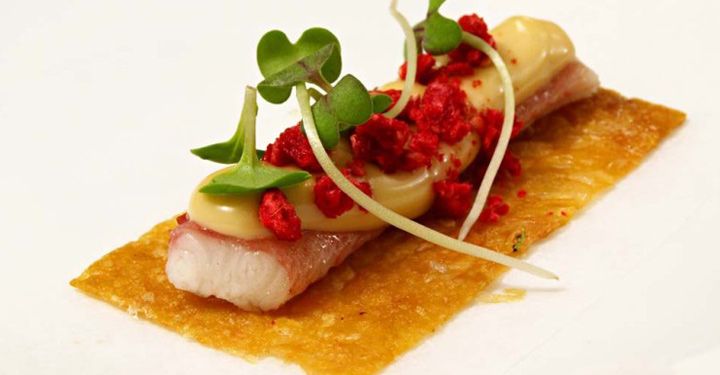 Tenerife's foodie scene is firmly on the up, with ritzy restaurants and gourmet menus opening like parasols on a beach.
The front-runners in this burgeoning food scene are the island's five Michelin-star restaurants, the only ones in the Canary Islands, of which two, MB and Kabuki, are within the fabulous Ritz-Carlton Abama hotel.
Just along the coast in Los Gigantes, the family restaurant of El Rincón de Juan Carlos is arguably the best in the Canary Islands, while in the capital, dishes at the Japanese restaurant, Kazan, are as tasty to the eye as to the palate.
The latest addition to the island's gastronomic gems is Nub, in the fabulous La Laguna Gran Hotel, which was awarded its star at the end of 2017.


2. You can enjoy close encounters with amazing wildlife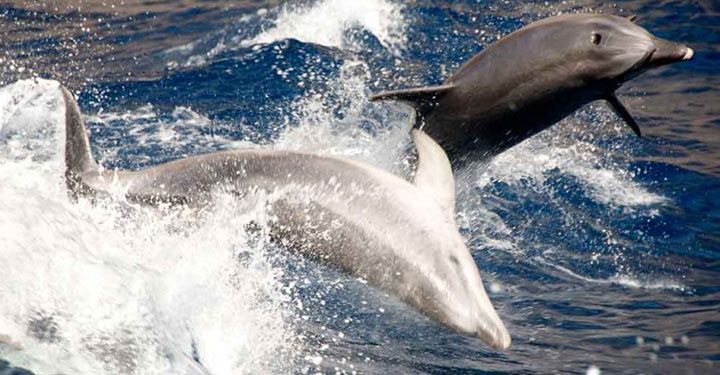 Warm waters off the west coast of Tenerife are rich in microscopic marine life, which supports 26 species of cetaceans who inhabit these waters or stop off to feed here on their migratory routes.
Seeing these amazing creatures in the wild is one of those experiences that you never forget. There are daily sailings out of the harbour at Los Gigantes to see bottle-nosed dolphins and pilot whales swimming alongside the boat, and spot basking Bryde's whales who come to feed on shoals of sardines.
To get even closer to the marine life, Flyover organise shallow dives to swim with huge ocean turtles.


3. You can stay in a banana plantation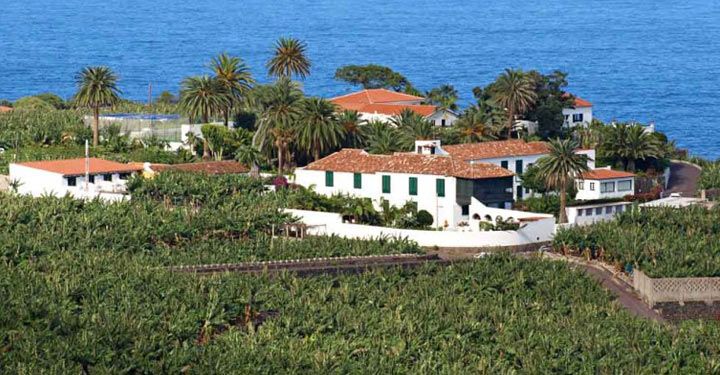 Unlike the manicured gardens and infinity pools that surround five-star hotels in the southern resorts of Tenerife, it's in the midst of banana plantations and fruit orchards that you'll find many of the island's most characterful and boutique rural hotels.
Among them, on the coast below Garachico, nestling in a sea of banana plants, is the 16th-century manor house of El Patio (Finca Malpais, El Guincho, Garachico, Santa Cruz de Tenerife 38450; +34 922 133 280) which has been in the hands of the Ponte family since the Spanish conquest. An oasis of colonial charm, the elegant palm trees in the patio garden were planted by the owner's grandmother in 1902.


4. You can stargaze in one of the clearest skies on the planet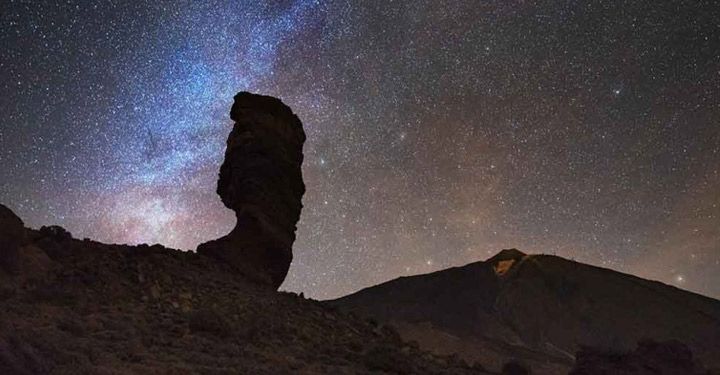 Thanks to their clear atmosphere and low light pollution, there are only two other places on Earth whose skies are as clear as those of the Canary Islands – one is Hawaii and the other is Chile – and neither of those is just a four-hour flight from the UK.
Stand in Teide National Park on a moonless, cloudless night and you'll be hard pressed to find a coin-sized patch of sky that doesn't have twinkling needlepoints of light.
Go on a Sunset and Stars Tour and, even if you can't tell your Orion from your elbow, you can't fail to be impressed.


5. You can walk above the clouds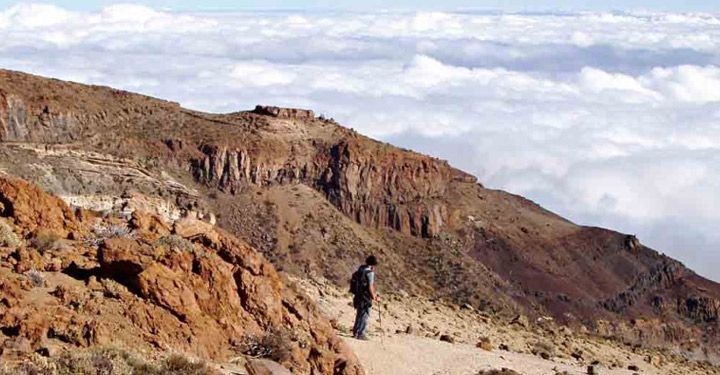 Away from its sun-soaked beaches and lively nightlife, Tenerife has some of the most diverse hiking in Spain taking you from pretty coastal paths and lush palm groves into ancient mountains and rare rainforests. And because the island is so steep, you can find yourself walking in the sort of scene usually only visible from an aircraft window.
Set out along trails in the upper La Orotava Valley, along the crater ridge in Teide National Park, or through Vilaflor, and you could find yourself striding with a brilliant blue sky above you and a dense sea of clouds below your feet.


6. You can enjoy potatoes so precious they have their own Denomination of Origin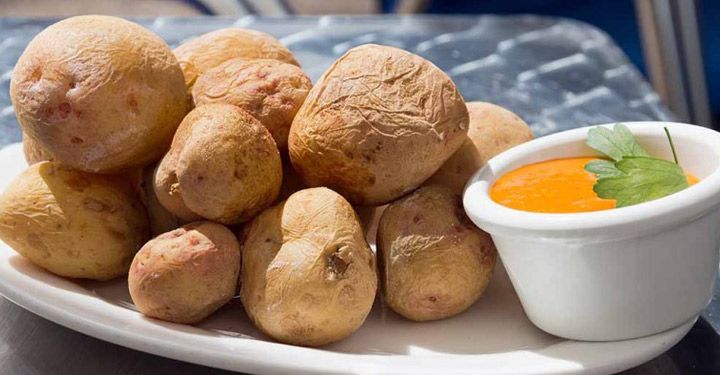 Anyone who's enjoyed a traditional meal on Tenerife is guaranteed to have been served the island's signature dish of papas arrugadas con mojo – small, wrinkled, salty potatoes served with a red and a green sauce.
Prized by top chefs for their distinctive flavour and perfect texture, these ancient potatoes were first imported from the Peruvian Andes more than four centuries ago. When the rest of Europe switched to varieties that provided bigger yields, Tenerife farmers stayed with the ones they knew.
Today, 26 varieties of these precious potatoes are so rare that, in order to protect their heritage, they have been designated their own Denomination of Origin.


7. You can swim in solidified lava pools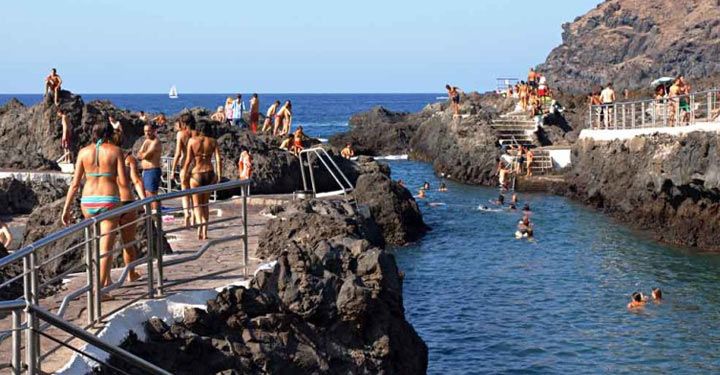 More than 400 years ago, the thriving port of Garachico was engulfed in lava from an eruption that destroyed much of the town and its natural harbour. At that point, the town could have given up hope but instead it turned disaster to advantage, rebuilding its streets and gouging a series of swimming pools from the solidified lava.
Today it's Tenerife's most picturesque town and one of its most popular day trip destinations. On hot days, the pools are the perfect place to cool off. There are plunge pools for diving, shallow pools for toddlers and pools filled with rainbow tropical fish.


8. You can dive to the wreck of a DC-3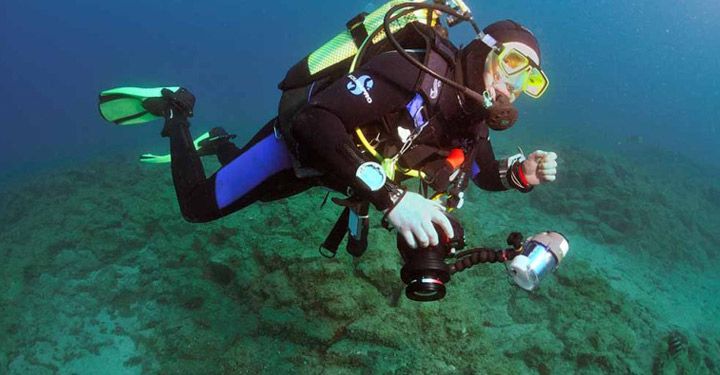 As mesmerising as Tenerife's volcanic landscape is, it gets even more amazing underwater where stingrays, manta rays, trumpet fish, scorpion fish and moray eels live among barnacled basaltic columns, vast plateaux and rocky overhangs.
But nothing makes for a greater adventure dive than a submerged wreck, particularly if it's the fuselage of a plane.
During a storm in 1966, a DC-3 aircraft crashed off the coast of El Sauzal and now its wreckage lies 33 metres below the surface, the perfect hiding place for a multitude of marine life, and an adventure playground for the divers who come to spot them.


9. You can see pyramids and mummies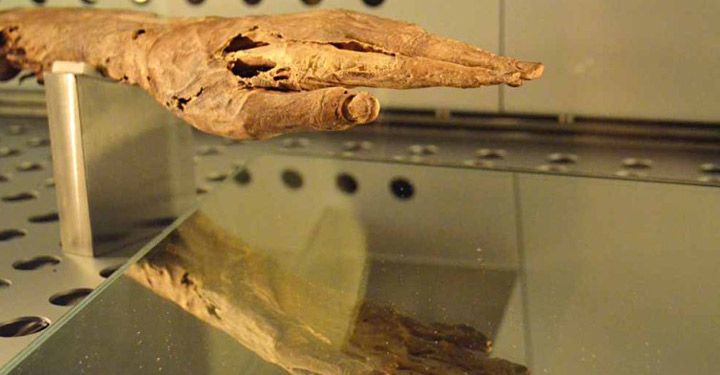 Although not nearly so impressive as the pyramids of Giza, Tenerife's pyramids are no less mysterious.
Uncovered by the Norwegian explorer and archaeologist,Thor Heyerdahl, the pyramids of Guimar (Calle Chacona s/n Güímar; +34 922 514 510) are stepped, like those of Peru, and Heyerdahl believed they were constructed by the guanche, the first people ever to inhabit the Canary Islands. A primitive race of farmers and livestock rearers, the guanche worshipped the sun and embalmed their important dead.
Many of their mummified remains have been uncovered in Tenerife's caves and you can see some of the best preserved ones in the Museum of Man and Nature (Calle Fuente Morales, s / n 38003. Santa Cruz de Tenerife; +34 922 20 91 23) in Santa Cruz.
Explore holiday packages to Tenerife


Have a comment or question about this article? You can contact us on Twitter or Facebook.