10 of the best things to do in Tenerife
Updated February 7, 2023
Published July 15, 2019
Tenerife is package holiday royalty, but a getaway to this sunny Canary Island isn't just about resort-side fun in the sun. From summitting a volcano and staying up to gaze at star-filled skies, to racing down waterslides at one of Europe's top waterparks, here's ten of the best things to do when you're ready to swap your sun-lounger for a little adventure.


1. Ride up the side of a volcano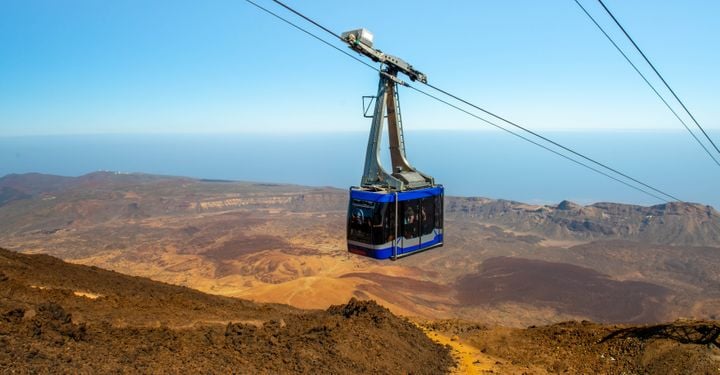 Teide National Park is home to volcanic Mount Teide, Spain's highest peak. The snowy white of its summit contrasts with the tongues of black lava petrified on the slopes.
The 'La Rambleta' cable car runs from the base station at an altitude of 2,356m (7730ft) to a lookout point at 3,555m (11663ft), taking eight minutes to make the thrilling climb. Tickets for the return trip are €38 per adult and €19 per child.
The national park itself is full of dramatic volcanic rock formations, with good drive-through views, but it's worth stopping off at one of the two visitor centres to learn about the geology, flora and fauna, and take a self-guided walk along one of the clearly marked and well-signposted trails.


2. Track whales through the waves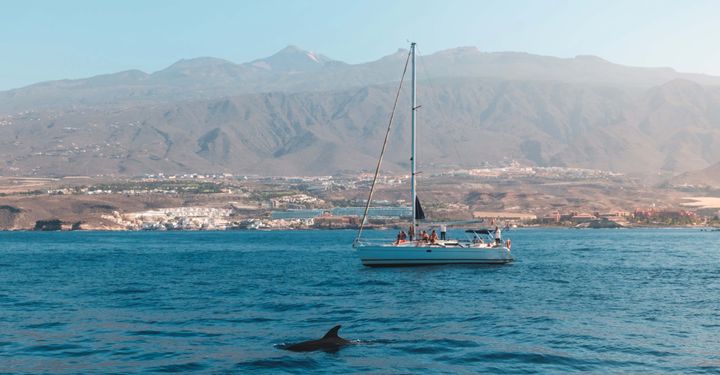 The calm, clean water of the straits between Tenerife's south coast and its sister Canary Island, La Gomera, is populated by hundreds of pilot whales and bottlenose dolphins, making it one of the best spots in Europe for whale- and dolphin-watching. Sightings of these species are virtually guaranteed, plus there's a chance of getting a glimpse of another 23 migratory dolphin and whale types, in addition to rays, sharks and turtles.
A range of different boats and catamarans offer whale-watching cruises – some have glass panels in the bottom, others submarine TV links, and some allow passengers to swim in the sea.


3. Swim in a natural saltwater pool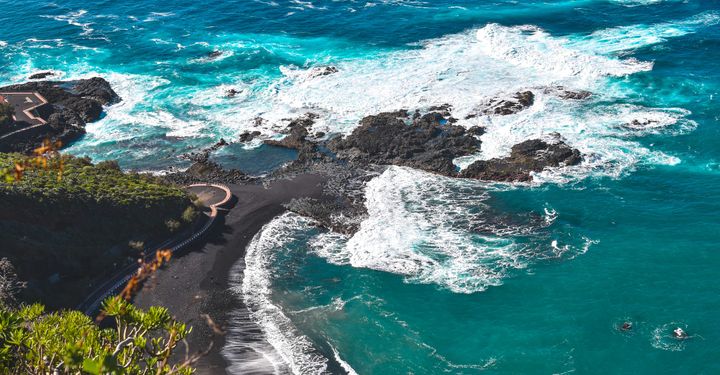 As Tenerife's volcanic lava sizzled into the sea many millions of years ago, it very conveniently formed several natural swimming pools, which provide some spectacular but safe places to swim to this day. Watch the sunset from the water at Mesa del Mar or marvel at one of the most beautiful corners of the island at Charco de La Laja.


4. Splash about at a water park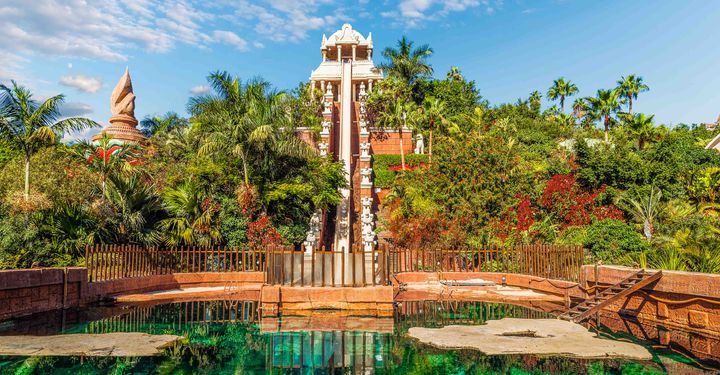 Thai-themed waterpark Siam Park in Costa Adeje is one of the biggest and best in Europe, and is a must if you have a yearning for an adrenaline rush. Water-coaster Singha will whip you back and forth 14 times in its 240m length, the Dragon will plunge you into pitch darkness before a laser display, and you can reach speeds of 80kmh while dropping 28m down the Tower of Power before you shoot through an aquarium of sharks and rays.
Scaredy-cats will be okay too, with a range of tamer family rides and relaxing activities, from a lazy river to sea lion island. Tickets start from €40 per adult and €28 per child.


5. Find your mojo – and eat it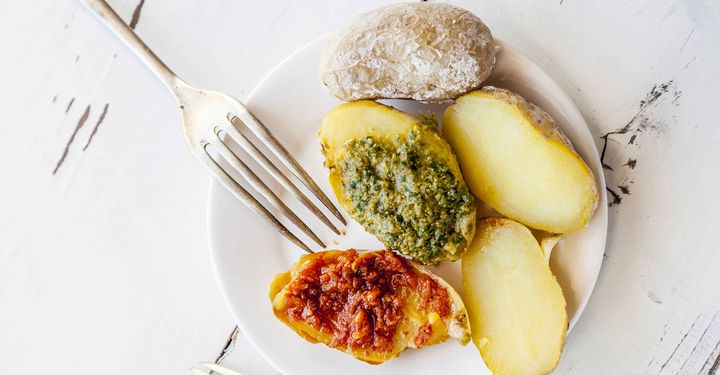 If you like a little spice, then go searching for some mojo. These sauces originated in the Canary Islands, and there are two main types: green and red. Base ingredients of olive oil, salt, peppers, garlic and paprika are mixed with cumin, coriander or other spices. Green mojo is most often served with fish, and red with meat, but both come with iconic dish papas arugadas or wrinkled potatoes, which have been boiled in seawater. Fried cheese is often served with mojo too.
Don't miss Tenerife's wine, either – they've been making it since Shakespeare's time. These days there are more varieties on offer than the sweet white Malmsey that The Bard wrote of, including rosés and reds, all the product of the island's volcanic soil and sea air.
You could also finish a meal with a barraquito – a coffee with a few drops of grappa, condensed milk, and cinnamon.


6. Walk through a tunnel of lava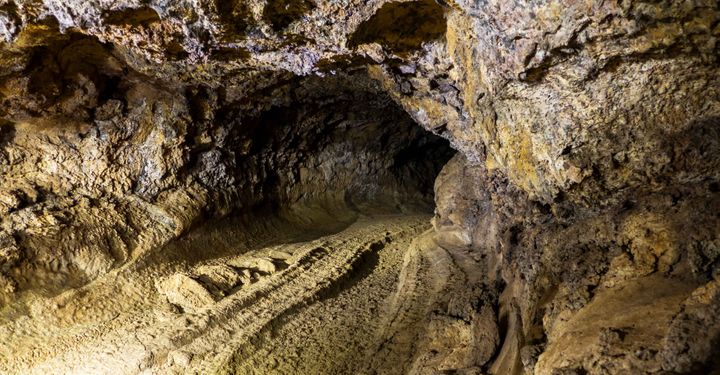 Lava tubes are formed after a volcanic eruption, and north-eastern Tenerife is home to the largest in Europe and the sixth largest in the world (the other five are in Hawaii).
Pop on a helmet with a headlight and take a tour of the 17km-long (10 miles) 'Cave of the Winds', which was shaped by lava flows from volcano Pico Viejo. Stout shoes are necessary, and even though there are handrails and steps, visitors need to be careful not to miss their footing. It's worth it to walk inside the volcanic rock, experiencing pitch darkness, hearing about how the island was formed, and about the fossils of extinct megafauna (specifically giant rats and lizards) that have been found here.


7. See a spectacular party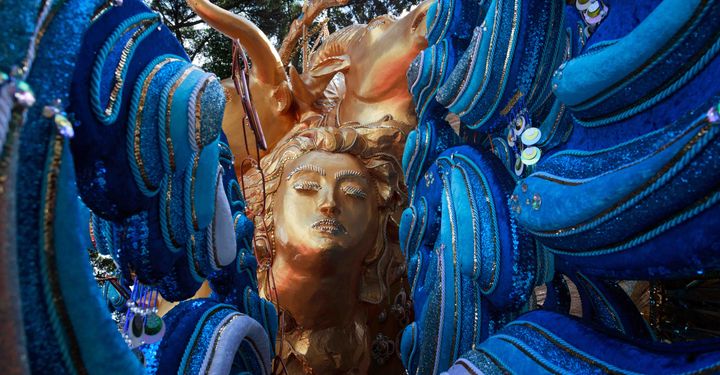 Some say Carnival in Tenerife is second only to Rio de Janeiro, and it's definitely one of the most raucous in Europe. Costume and colour transfigure the streets of the capital Santa Cruz de Tenerife for up to three weeks in the run up to Lent each year.
Carnival 'krewes' march through the streets in costume, Carnival Queens (child, adult and even senior citizen versions) are elected, and visitors can join in too, encouraged to participate in the fancy dress and dancing.
Each year a theme is announced, with the last decade seeing everything from Bollywood and cartoons to flower power and the 1980s. Stay up to date here.


8. Enjoy a cosmic afternoon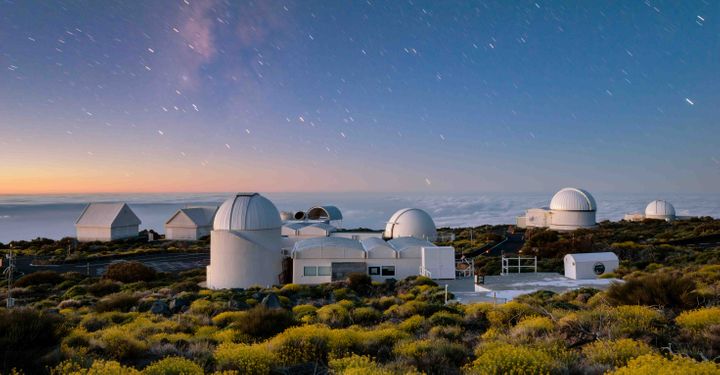 The Museum of Science and the Cosmos in La Laguna is whizzy and interactive enough that kids won't get bored easily. They can play at cosmonauts, get lost in a hall of mirrors, get a bird's eye view of the island and see a show at the Planetarium. While most of the signs are in Spanish, a lot of the interactive elements are self-explanatory (or you can download a guide to your phone – there's a QR code to the page at the entrance).
Alternative, experience the real thing – Tenerife is one of the best places in the world to get a clear view of the night sky. The Teide Observatory is home to GREGOR, the largest solar telescope in Europe. You can see a lot with the naked eye, however, or some rural hotels have their own small telescopes for some DIY stargazing.


9. Hike to Tenerife's lost city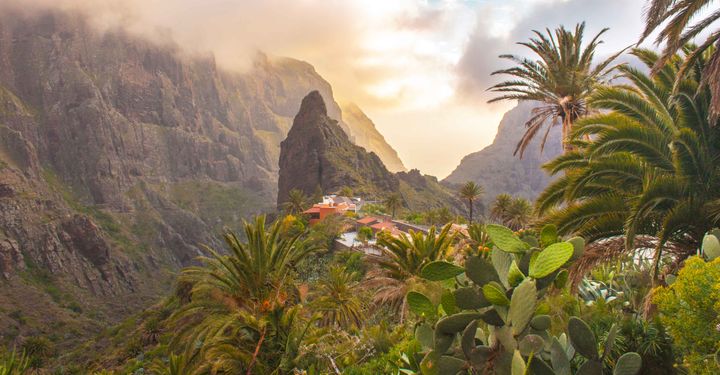 Some have compared Masca to Machu Picchu, and while likening this hamlet and gorge to the Peruvian icon may be over-egging things a little, it is a spectacular spot found in the island's wild northwest.
The village is one of Tenerife's prettiest, with clusters of small, white houses nestled in verdant vegetation between the Masca and Madre del Agua gorges. Mountains soar on three sides, but there's still a view of the ocean. This was one of the last refuges of the Canaries' original Guanche people during Spain's conquest of the islands in the late 15th century.
Restaurants here serve local specialities made from fresh ingredients and there are craft shops selling traditional goods if you're seeking a unique souvenir. A hike in the gorge showcases seven million years of geology.


10. Meet the wildlife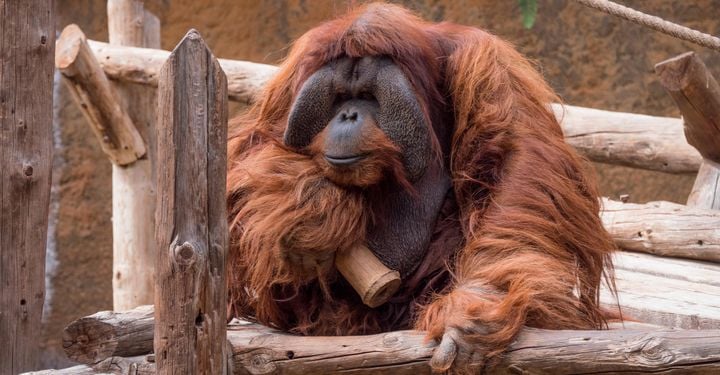 Jungle Park near Los Cristianos is home to a multitude of wildlife. You can meet lemurs, leopards, sea lions, orangutans and penguins, and see the zoo's resident birds of prey in action in their exhibition show. There's also an 800m toboggan track if that's your bag. Prices start from €28 per adult, €22 for 5- to 10-year-olds, and €12 for under 5s.


Have a comment or question about this article? You can contact us on Twitter or Facebook.