The unsung Canary Island: Why you should visit La Gomera
January 21, 2021
By Joey Tyson
With a tiny airport and only a handful of beaches, the high-rise hotels and mass tourism of the major Canary Islands never made the short hop over the Atlantic to La Gomera.
What you'll find instead is a much quieter, reserved and relaxing part of the Canaries. Here, tranquil little towns, such as Agulo and Hermigua, replace rowdy resorts, and long hikes among rocky peaks and plunging valleys are the main draw for travellers.
Holidays to La Gomera offer a glimpse of the Canary Islands as they used to be. Development on the island has been kept to a minimum, and even at Valle Gran Rey, La Gomera's prettiest beach area, you'll only find tourism on a small scale.
Just off the coast of Tenerife, most only visit La Gomera for a day trip, but to truly discover this magical little island, you'll want to stay much longer. Here's what you'll find if you do.
Trek through one of Europe's oldest forests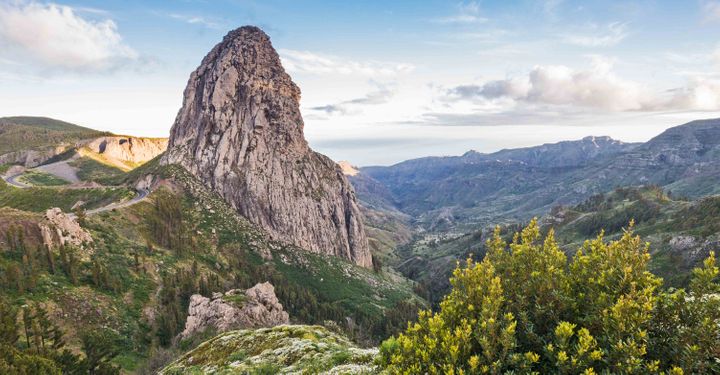 With over 650km of hiking trails, La Gomera was made for walking. You'll find some of the best routes at Garajonay National Park, a vast, ancient laurel forest at the centre of the island.
Lush and dense year-round, laurel forests once grew across most of southern Europe and North Africa, but now you'll only find them in the Canaries, Madeira and the Azores islands. The laurel forest here covers a whopping 4,000 hectares and is thought to be well over a million years old. There are 18 routes around the park, which you can learn more about at the Juego de Bolas visitor centre.
The UNESCO-listed park is also home to the Roque de Agando, the island's iconic central peak. A result of volcanic activity, it sticks out of the forest of like a colossal thumb. While you can't reach the summit, it's well worth a hike up to this mirador for the epic panorama.
Hit up a different kind of beach in Valle Gran Rey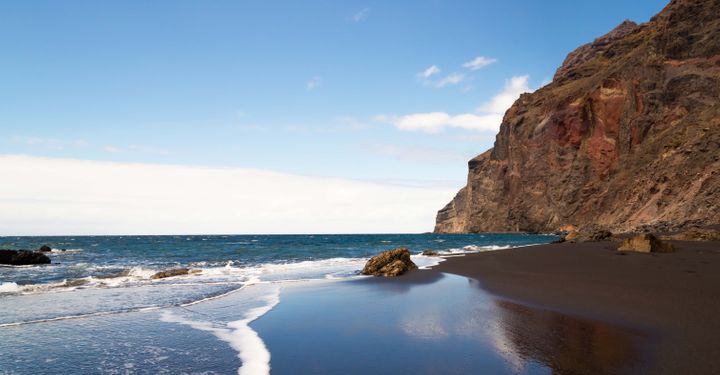 With its plunging, cliff-fortified coastline, La Gomera isn't exactly your typical beach destination. That said, those it does have are pretty spectacular.
Valle Gran Rey, on the west of the island, has some of La Gomera's best black sand beaches. The longest strip is made up of two beaches, La Puntilla and La Calera, which are popular spots for scuba diving. If you're into surfing, head over to La Condesa. Smaller, quieter beaches, Playa de las Arenas, and Playa del Inglés, can be found on the edges of the town, while Las Vueltas is the most central, located right next to the port.
The town itself is an old hippie settlement, with a pleasant, if a little sleepy, harbour area. The La Playa area has a handful of bars and restaurants, and is probably the liveliest bit of town, while La Calera is quiet and close to the beach. The town sits on the west of the island and is a great base for a holiday in La Gomera.
Make a date with dolphins and whales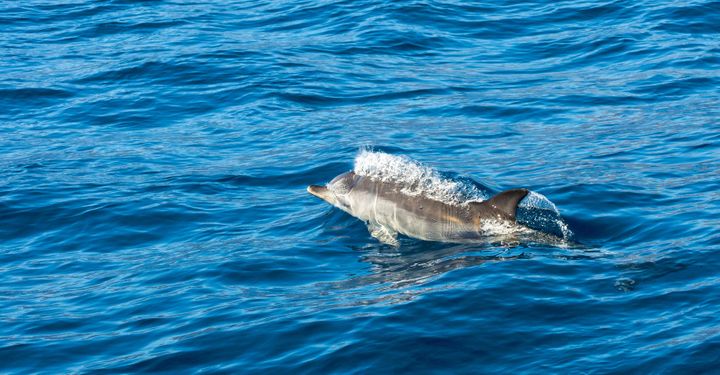 The depths to the southwest of La Gomera are some of the best in the Atlantic for dolphin and whale watching. Over 20 species regularly pass through this busy channel, including bottlenose dolphins, spotted dolphins, Atlantic dolphins, pilot whales, and sperm whales. If you're really lucky, you may also spot a giant fin whale, the second largest creature on the planet.
Although it's not uncommon for curious dolphins to come right up to your boat, the most reputable companies won't get too close to the animals as it may distress them. For the best chance of getting a good look, take a pair of binoculars.
Veteran operator Oceano comes highly recommended, and always put animal welfare first. You can find them in Valle Gran Rey, where most excursions sail from.
Visit a volcanic winery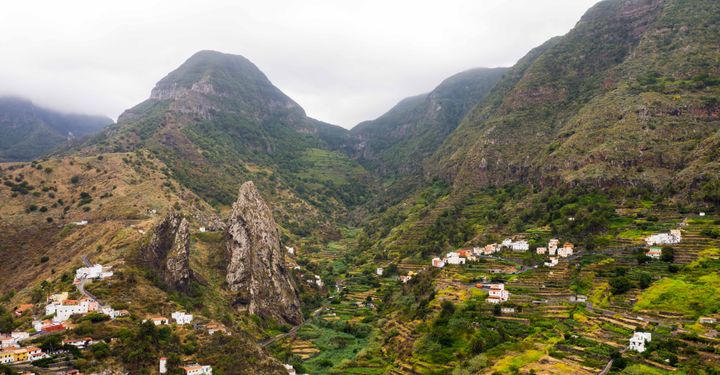 Gomeros have been making wine since the 14th century and, aided by the island's rich volcanic soil, they've gotten pretty good at it.
Most of the island's wines are dry whites made from Forastera grapes, a rare variety grown only on La Gomera. Given the island's mountainous interior, many vineyards are planted on steep valley side terraces, some as high as 1,500m above sea level. Although it's done more out of necessity than anything else, the altitude gives the wine a distinctive, acidic taste.
For a true taste of the high life, head up to Altos de Chipude, a family-run bodega amid the mountains of Garajonay National Park.
Hear one of the world's most unique languages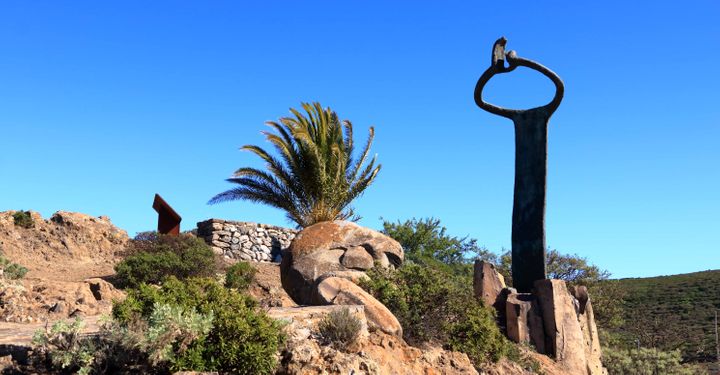 In La Gomera, the hills are alive with the sound of whistling. Listen carefully, and you might hear it echoing through the valleys.
That's Silbo Gomero, an ancient whistling language found only in the Canary Islands. The language is so old, it's believed to have existed pre-15th century, when Spanish colonisers arrived at La Gomera. Silbo Gomero was soon adapted to Spanish, using four consonants and two vowels to communicate. The language was originally used by farmers as a way to communicate over the steep valleys and ravines of the island.
To stop the tradition from dying out, the "Gomera Whistle" has been taught in schools since 1999, but you won't have to enrol to hear it. La Rosas restaurant in San Sebastián de la Gomera has a small exhibition about the language, and waiters are known to whistle while they work, quite literally. In Garajonay National Park, a monument to the language stands tall at the Mirador de Igualero.
How do I get to La Gomera from Tenerife?
There are two ferry lines, Fred Olsen and Naviera Armas, which both run daily services to from Tenerife to La Gomera. It takes 40 minutes with Fred Olsen, or 1 hour 10 with Naviera Armas.
All ferries run from Los Cristianos port on the southern tip of Tenerife, close to popular resorts of Los Cristianos, Playa de las Americas, and Costa Adeje. They mostly dock at San Sebastian, La Gomera's main town, but Naviera Armas also runs a service around to Valle Gran Rey on the far side of the island.
To see the island properly, you'll need a few days (and a rental car). At just 15 miles from one end to the other, you can pack a lot in over a short period, but you'll need your own wheels to make the most of it.
Have a comment or question about this article? You can contact us on Twitter or Facebook.