Updated May 22, 2023
Published November 27, 2020
Tenerife is a classic holiday destination for a winter sun fix, but if you're keen to avoid the crowds, there are still many off-the-radar locations to discover. In these nine lesser-known Tenerife towns, you can make the most of the island's best bits without battling your way through gaggles of tourists.


1. Buenavista Del Norte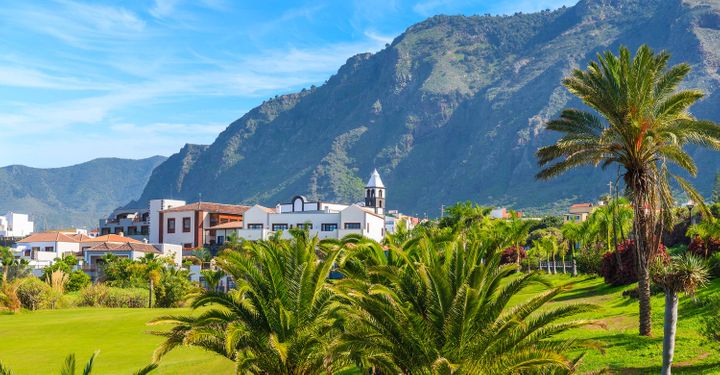 You'll find this pretty town on Tenerife's northwest coast. It's one of the island's oldest towns, with an ancient lighthouse at its heart and a Franciscan monastery in its museum-like historic quarter.
Buenavista Del Norte dates back to the 16th century and it's been wonderfully well preserved. Make a beeline for its centre to admire the beautiful architecture surrounding the Plaza de los Remedios, a paved square surrounding a pretty pavilion, or hike through tree-lined Triana Ravine, which is regarded as the green lungs of the town.
Fancy heading further afield? Buenavista Del Norte is surrounded by untamed wildernesses crying out to be explored on foot or by bike. Head to the Teno Rural Park for its mountains and ravines, or go to the area around the spectacular Los Gigantes cliffs.


2. Garachico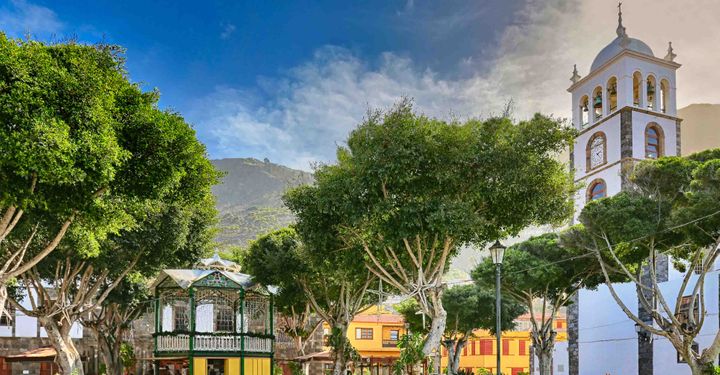 The town of Garachico, in northwest Tenerife, was rebuilt in 1706 following the eruption of the Trevejo volcano. Not that you'd notice – the town is still packed with traditional Canarian architecture. Its historic centre has some of the island's most architecturally significant buildings (don't miss the Church of Santa Ana, with its striking stonework and beautiful sculptures) and you'll also find some of the best black-sand beaches in Tenerife nearby.
Nervous swimmers should head to the El Caletón natural pools, created in in 1706 when the erupting volcano's lava flow reached the sea, quickly cooling to form weird and wonderful shapes.


3. San Cristóbal de La Laguna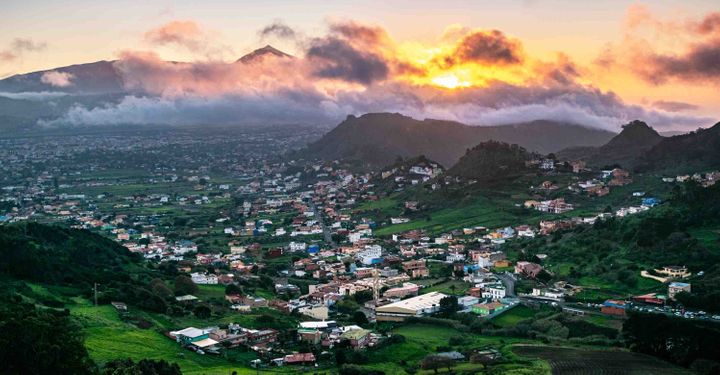 San Cristóbal de La Laguna is actually a small city not far from Tenerife's capital, although it's all too often overlooked by visitors. The UNESCO-listed city is famous for its historic layout – it was planned in the 1600s and inspired the layout of several urban centres in Latin America, including Cartagena in Colombia and Old Havana in Cuba.
It's another place with an unmissable historic centre – in this case, one filled with a staggering number of churches, cathedrals and palaces. A highlight for history buffs is the Cathedral of La Laguna, with its neoclassical façade and stockpile of priceless treasures, including paintings by 18th-century artist Cristobal Hernandez de Quintana and the burial site of Alonso Fernandez de Lugo, the town's founder.


4. La Orotava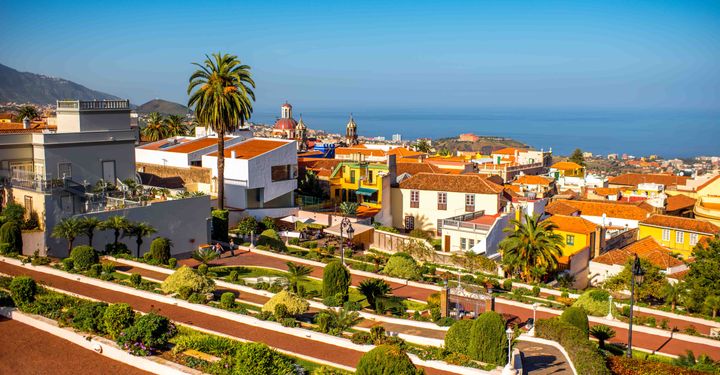 One of the prettiest towns in the Canary Islands, La Orotava was once a hangout for the region's elite – and it shows. Its elegant buildings (many of which are open to the public) are known for their ornate wooden balconies and spacious courtyards, and the wonderfully grand Iglesia de Nuestra Señora de la Concepción, built in the 18th century, is one of Tenerife's most beautiful churches.
The town is in the heart of one of the Canary Islands' most fertile winemaking areas, and at Casa Mendez-Fonseca, you can learn more about the process, before sampling some of island's best wines. It's also worth visiting Casa Lercaro. This 16th-century property, with its traditional wooden balconies featuring hand-carved designs, has been turned into a restaurant.


5. Los Silos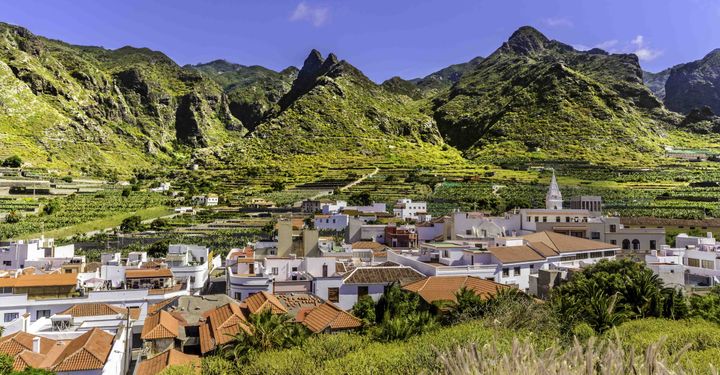 This quiet town is located in northwest Tenerife. With a backdrop of the Teno mountains and its tangle of narrow cobbled streets, Los Silos is a wonderful escape if you're looking for some time away from Tenerife's busier resorts.
Stop in on the town hall, in the Plaza de la Luz, to admire the ancient wooden architecture and for information about the area. Then, check out the town's highlights, which include the San Sebastián convent and the Parish Church of Nuestra Señora de La Luz. While Los Silos has two small beaches, both around a 20-minute walk from the centre, and an open-air beachfront pool complex that's a great option for younger swimmers, the town's main drawcard is its proximity to the mountains - ideal if you're a keen hiker.


6. Masca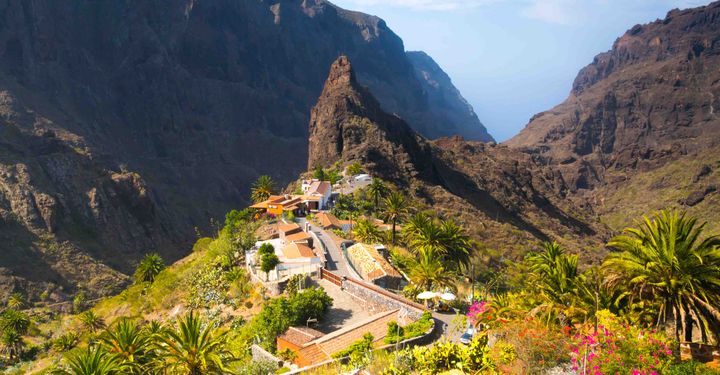 Masca is more of a village than a town, but it's another destination that's worth leaving your sun-lounger for. You'll find it nestled in the Teno mountains, on the western side of Tenerife.
A historic hotspot that has been incredibly well preserved due to its inaccessibility (there's only been road access since 1991), Masca is famous for its traditional squat cottages, many of which cling to the sides of a steep ravine.
It's a great base for hikes, and one of the best trails is the Camino de los Guanches, which for years was the only route in and out of Masca. It's also worth hiking to the Cherfe lookout (Mirador de Cherfe) for unbeatable views over the surrounding mountains. It's on the road between Masca and Santiago del Teide.


7. Arico Nuevo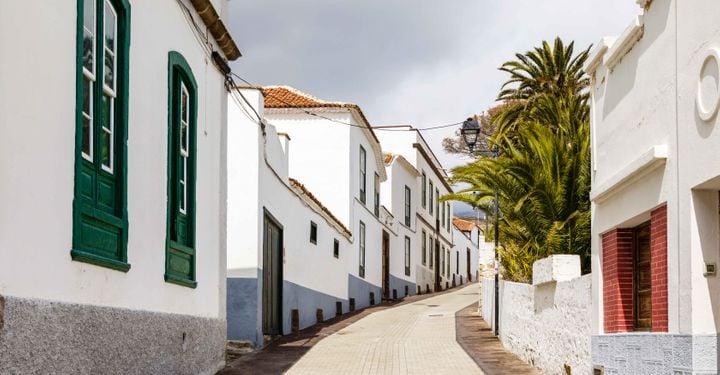 Easily accessible from the capital of Santa Cruz, Arico Nuevo is a small, rural community filled with whitewashed houses and perched above a particularly rugged stretch of Tenerife's coastline.
Although there's not a huge amount to do here, it's a brilliant, quiet example of a traditional Tenerife town. It's also got two stunning, artefact-packed churches – the Nuestra Señora de la Luz, which has a Madonna and Child sculpture carved in the 1500s, and the Church of San Bartolomé, where you'll find a trove of 17th-century statues.


8. Icod de los Vinos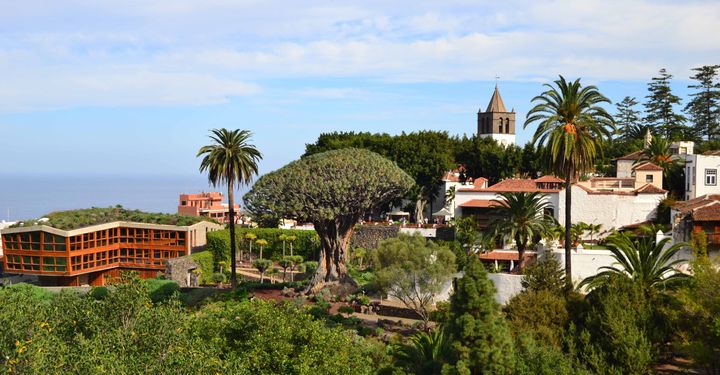 Icod de los Vinos' most famous landmark? The Millennial Dragon Tree, a national monument that is 800 years old and the symbol of Tenerife. Other reasons to visit this northern town include the awe-inspiring La Cueva del Viento, which is Europe's largest lava tube, and the black sand of the Playa de San Marcos, one of Tenerife's best beaches for families – it rarely gets crowded, and the water is calm and shallow.
Icod de los Vinos was named in honour of the surrounding vineyards (many of which date back to the 1500s, when vines were brought here from Greece), and the town is filled with elegant buildings constructed by 18th-century vineyard owners. One of the most beautiful mansions is the Casa de los Cáceres, with its bright orange paintjob and wooden shutters. It's said that the building has enough windows and doorways for every day of the year!


9. Taganana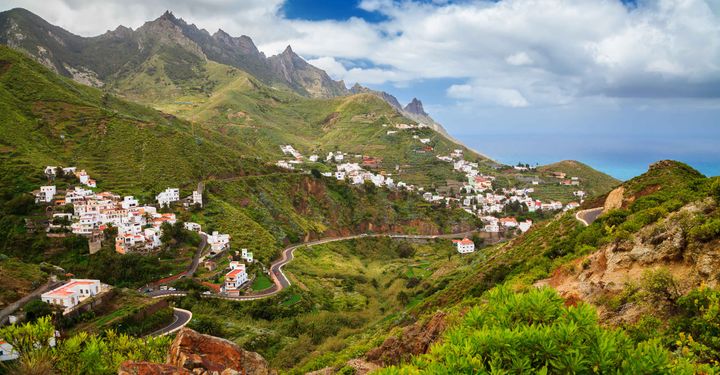 Although only 600 people live in Taganana, it's well worth a visit for its backdrop of soaring peaks (its name is derived from an old Guanche word meaning 'surrounded by mountains'). For hikers, easy access to Anaga Rural Park, where you'll be met with laurel forests and deep ravines, is also a bonus.
Don't leave without hiking to the El Bailadero viewpoint for unbeatable vistas over the ocean, or visiting the Nuestra Señora de las Nieves, which is one of Tenerife's oldest churches and contains a beautiful triptych painted in the 1500s.


Have a comment or question about this article? You can contact us on Twitter or Facebook.