7 of the best jet lag-free holidays

April 1, 2020
By Rebecca Gamble
Fed up of adjusting to new time zones when you go on holiday and then not knowing what time of day it is when you get home?
We've rounded up seven of the best jet-lag free destinations to avoid the headache, whether you're looking to lounge on a tropical beach, witness the wonders of a safari or take an exotic city break.

1. Marrakech: GMT +1 hour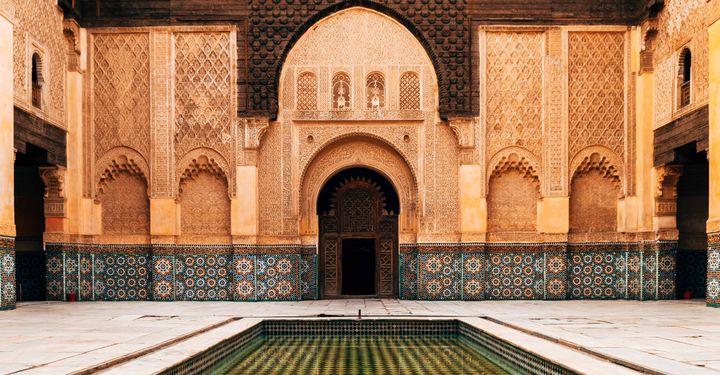 Jet off to the vibrant city of Marrakech, with its noisy and colourful Jemaa el Fna square, which is filled each evening with a heady mix of storytellers, snake charmers and dancers. While you may feel like you're a world away from home, the Moroccan city is just one hour ahead of GMT.
Nicknamed The Red City because of its rose-hued buildings, you can explore the maze of alleys in its ancient walled Medina. Here, barter for beautiful locally-made leather goods and ornately decorated tagines in the souks.
Afterwards, cool off in the shade as you wander through the tranquil cactus garden and admire the lily-covered ponds of the city's Majorelle Garden, which was owned by the late fashion designer Yves Saint Lauren.
And, if time allows, take a trip to the soaring peaks of the nearby Atlas Mountains. You'll be rewarded with stunning views and have the opportunity to sample a traditional lunch in a Berber house.

2. Cape Verde: GMT -1 hour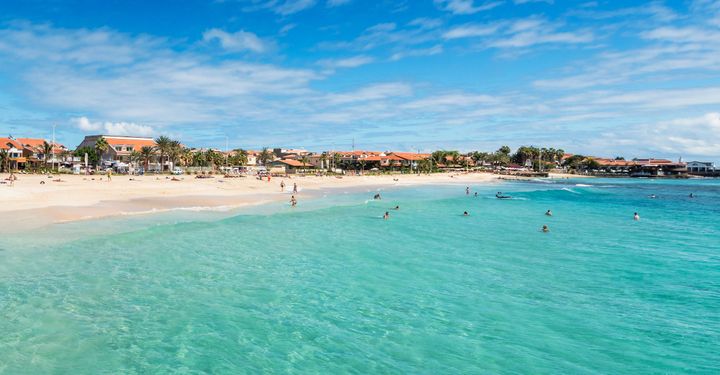 Drenched in year-round sunshine, Cape Verde, an archipelago of ten volcanic islands off the coast of West Africa, is rapidly becoming a top destination for people seeking a relaxing getaway. And, as it's only one hour behind GMT, you don't need to worry about jet lag interrupting your break.
The island of Sal, known for its superb beaches and lunar-like landscape, is a popular choice for holidaymakers.
Make a beeline for the bustling town of Santa Maria on the southern coast where you can laze on its powder-white sandy beach and swim in the crystal-clear sea. If you're a watersports fan you can also enjoy a spot of windsurfing and scuba diving.
Afterwards, meander through Santa Maria's cobbled streets and dine in one of the square's traditional restaurants.
If you're a nature-lover, the island is a great choice too. At Shark Bay on the east coast, join a guide and wade into the waters, where you can see lemon sharks gliding through the waves.
And if you visit between July and October, you'll have a chance of seeing loggerhead turtles nesting and laying their eggs too. You might even catch a glimpse of baby turtles hatching and heading to the sea!

3. Iceland: GMT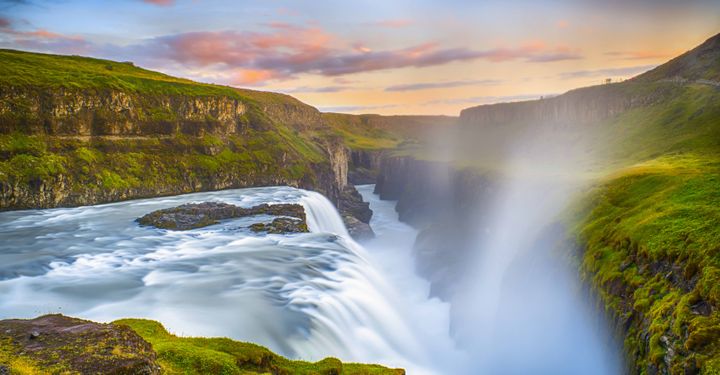 After an adventure? Between epic drives through dramatic landscapes by day and bar-hopping by night, a holiday to Iceland packs in a lot. Plus, it has the added bonus of being on GMT.
Explore the 'Golden Circle', a 300-km route, which takes in the three most popular natural attractions in Iceland. You'll visit the spectacular Thingvellir National Park, a UNESCO World Heritage Site, that's home to Iceland's largest lake.
On your journey you'll also witness the bubbling hot springs of the Geysir Geothermal Area, as well as the majestic Gullfoss Waterfall, one of the most beautiful and powerful waterfalls in Iceland.
Then, as the island is known as the Land of Fire and Ice, take a trip to explore its volcanoes. If you're feeling energetic, you can take a guided hike.
Afterwards, enjoy the buzzy capital of Reykjavik. The colourful and lively city is quickly becoming known as one of Europe's hippest city break destinations.

4. Portugal: GMT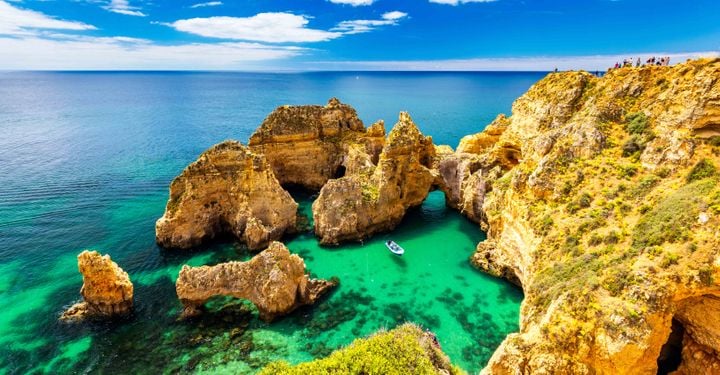 Just a short flight from the UK and with the added benefit of being in the same time zone, Portugal is a firm favourite with Brits.
In the summer, families flock to the sandy bays and secluded coves of the Algarve's scalloped coastline. But, as Portugal basks in an average of more than 300 days of sunshine annually, it's a popular spot for visitors year-round.
Do you want to stay in a large hotel in a lively town? Or fancy a boutique retreat in a sleepy village? Portugal has you covered.
And, for a different twist, why not consider the Portuguese island of Madeira? It's famous for its lush vegetation, Botanical Garden and scenic coastline.

5. Zanzibar: GMT +3 hours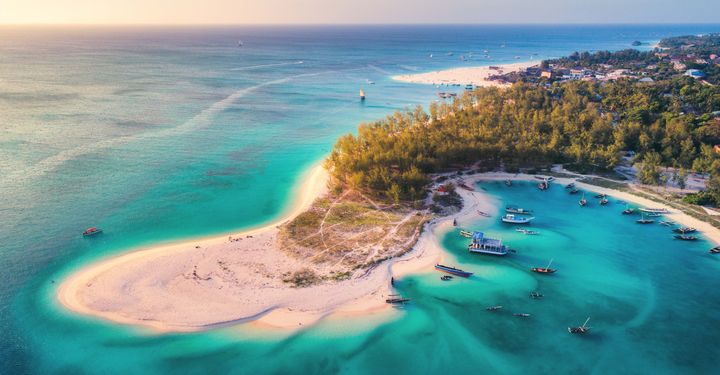 Think lazing on a tropical beach means inevitable jet lag? Think again because the exotic island of Zanzibar, off the coast of Tanzania in the Indian Ocean, is just three hours ahead of GMT.
You can unwind on its picture-perfect, palm-fringed beaches and swim in the warm turquoise waters that lap the shore.
Make sure you explore the world under the waves too. The colourful marine life and coral reef make it a haven for divers and snorkelers.
Be sure to visit vibrant Stone Town, a UNESCO World Heritage Site. Wander through its charming streets and bustling bazaars before stopping at the Forodhani Gardens food market to sample some local delicacies.
And, as it's dubbed 'Spice Island' after its main export for the last thousand years, no trip to Zanzibar is complete without visiting a spice farm. You'll discover more about the many different varieties grown including cloves, cardamom and cinnamon.

6. South Africa: GMT +2 hours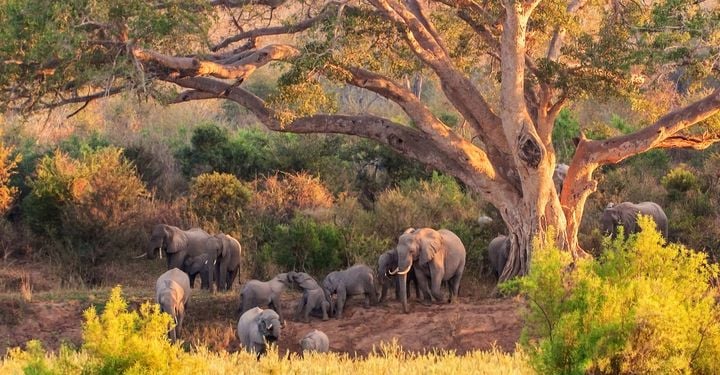 Take a trip to South Africa and get ready for a holiday of a lifetime. It's just two hours ahead of GMT too, so you don't need to worry about losing any precious time out of your break to acclimatise to the time difference.
Start in Cape Town, where you can immerse yourself in the city's rich culture. Soak up the atmosphere in the V&A Waterfront, which is filled with restaurants, crafts markets, theatres and lots more, with the spectacular Table Mountain as the backdrop. Then, get a view from the top by taking a cable car trip up the mountain.
Later, tour South Africa's lush vineyards, sampling the finest wines along the way.
And then for the ultimate wildlife experience, visit the Kruger National Park, which is teeming with wildlife and where you can take game-drives as you search for the 'big five'.

7. The Gambia: GMT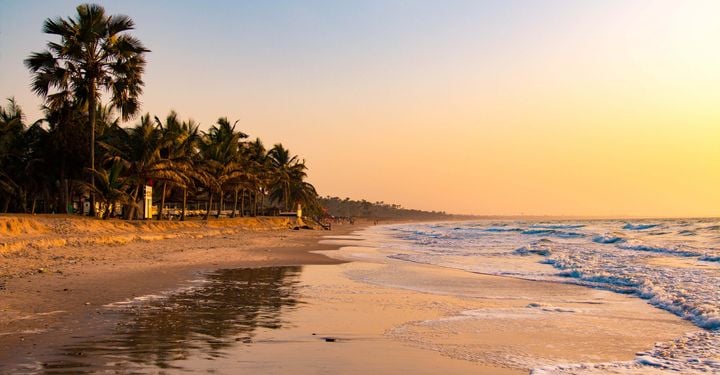 It may be small, but the West African nation of The Gambia offers a big welcome. In fact, it's dubbed the Smiling Coast of Africa because the locals are so friendly. Plus it's on GMT, so you don't need to worry about jet lag.
Head to its sun-soaked Atlantic coastline and laze under a parasol on Kololi Beach. Then check out the nearby craft markets, bars and restaurants.
You can also spot wildlife by taking a boat trip along the River Gambia. If you're lucky, you'll see hippos and crocodiles – and look out for monkeys and birds in the trees too.

More holiday inspiration:
Have a comment or question about this article? You can contact us on Twitter or Facebook.