Why Visit Eastern Algarve
The undiscovered Algarve: Why go east in Portugal's most popular destination
December 23, 2022
By Jaymi McCann
Heading to the Algarve this year? Instead of exiting the airport and turning west towards the region's most popular – and busy – resorts, consider going the opposite way.
Here, in the Algarve's east, summer crowds all but disappear to reveal an altogether different side to the famed region, one of picturesque fishing towns, historic cities and long, empty stretches of golden sand.
For a Portuguese holiday you'll never forget, here's why the eastern Algarve should be on your radar.


The landscapes are unbeatable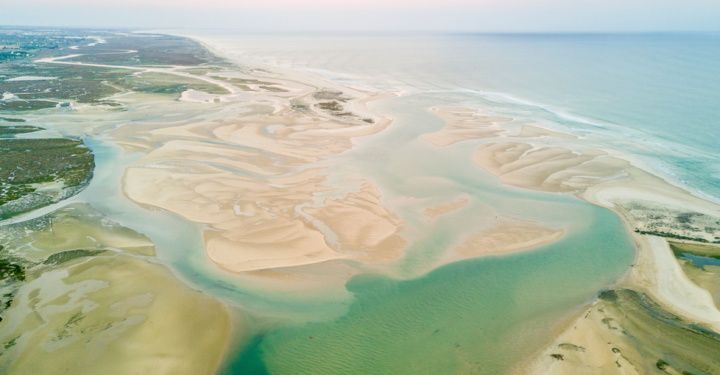 The Ria Formosa Natural Park (Parque Natural da Ria Formosa) is worth travelling for on its own. A system of sandbanks, reefs and islands, its labyrinthine waterways stretch across more than 170 square kilometres. The park is like almost no other landscape in Europe, and is home to flora, fauna, and isolated island villages that are an absolute must visit.
Really, you have to explore this area by boat. Hire a catamaran from Faro with a skipper, either privately or as a day trip, to get to some of the most isolated spots and travel at your own pace. Or, if you're more adventurous, give kayaking a go.
Island hopping is harder using the local ferry system, so choose just one to visit. Car-free Armona and Culatra can both be reached in just 20 minutes from Olhão – but their unspoilt beaches and crystal-clear waters feel more deserted island than tourist destination.
Inland, head even further east to the Portuguese-Spanish border and you'll reach the Sapal Nature Reserve, which is home to some of the region's 395 bird species. Unlike other countries, these can be spotted all year round, so it's perfect for a winter nature break. The nearby Dunas Litorais National Park is also a wonderful forest to hike and get out of the midday sun.


You can discover local arts and crafts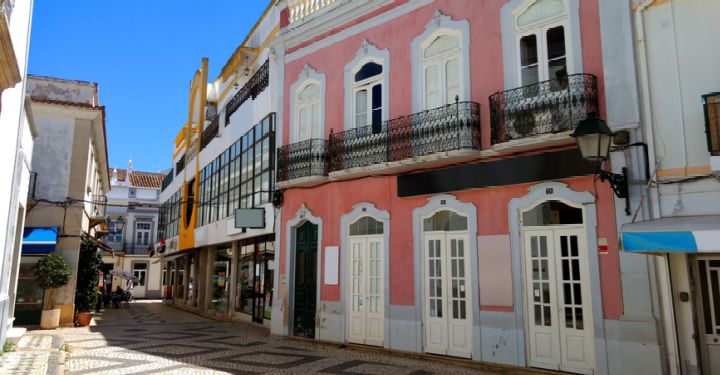 The pretty town of Olhão has always attracted artists and creatives, with its azulejo-tiled streets, deep pink sunsets, and gritty heritage. Its once flourishing fishing warehouses are now a canvas for graffiti artists, and the whitewashed buildings in its centre have been transformed with work that is not only attractive but celebrates the area's history and heritage.
For music, seek out the Recreativa Republica, an organisation dedicated to promoting local artists. It hosts music nights all throughout the year but its traditional Portuguese fado shows are among the best.
Looking to take home a trinket or two? This is also the perfect place to find it. Get lost in the streets around the Municipal Museum to discover boutiques packed with unique and locally made souvenirs, from handmade ceramics and jewellery to cork products.


It has some fabulous cities to explore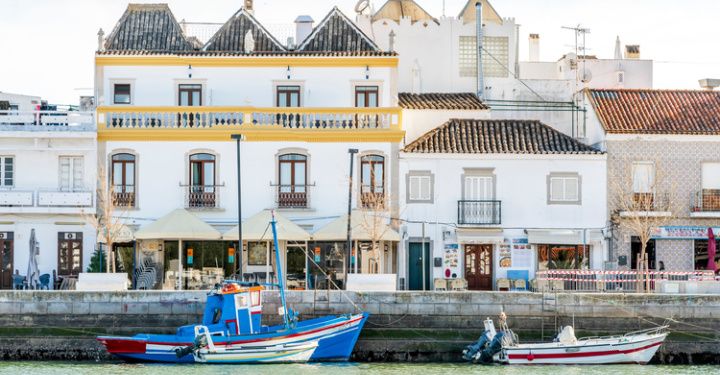 Thousands of people skip the Algarve's capital entirely, but this is a mistake. Faro is a vibrant, historic city and you'll want to take your time getting lost in its narrow lanes and appreciating its centuries-old architecture.
Enter the old town through the neoclassical Arco De Villa, which is on the site of the original Moorish wall, and find little local bars and shaded squares. Must-sees include the 800-year-old Faro Cathedral, and the Municipal Museum, which is situated in a 16th-century convent and has displays of medieval artefacts and religious art.
Faro's modern marina – also the gateway to the Ria Formosa – is perfect come sunset. Enjoy a cocktail or three in the Cosmopolitan Bar at the top of the Hotel Faro, with its panoramic views over the lagoon and city.
If you prefer a small-town vibe, catch the local train from Faro to Tavira. Spliced in two by the pretty Rio Gilão and with a 13th-century castle, it's widely considered the prettiest town in the Algarve. Pitch up in a riverside bar, enjoy a glass of something local and watch people fish for their supper.


The beaches are glorious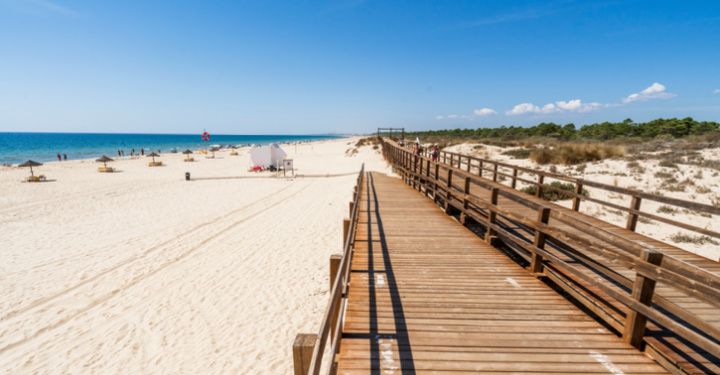 Of course, if you're heading to the Algarve, you probably want to spend some time on the beach and with 30 miles of coastline, the east has plenty.
For that deserted island vibe, it's got to be the Ria Formosa. Each island has its own glorious white sandy stretches, many of which are completely untouched. The lagoon acts as a natural windbreaker, making them wonderful for swimming in warm, calm water.
If you prefer your beach with a few facilities, head to Praia do Barril near Tavira. This sandbank is just off the mainland and is accessible by either a walk or a mini train that even adults will enjoy. A former fishing village has been converted into bars, restaurants, and shops, so it has everything you could want for a whole day at the beach.
Further east is Praia de Monte Gordo, a long pristine beach directly on the mainland. This is that bit closer to the Mediterranean, so the water is calm and warm, and stylish beach bars have set up right on the sand so you can enjoy cocktails by the sea.


It has some of the best food in the region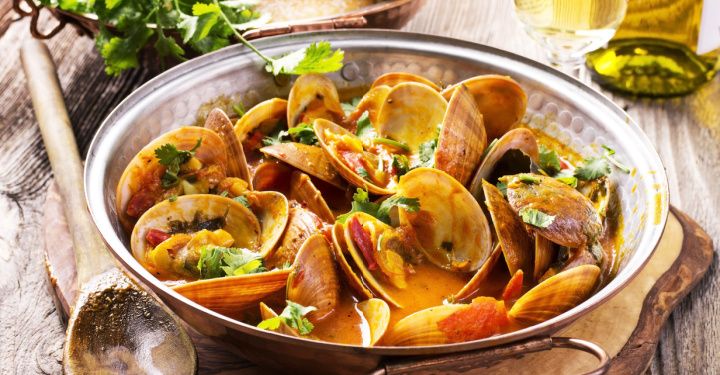 Foodies will not be disappointed in this part of Portugal. The cuisine is light and aromatic, heavily influenced by the spices of its Moorish past, and the plentiful resources from both the Atlantic and Med. Restaurants are proud to offer locally sourced ingredients and recipes that date back generations.
Seafood is clearly a speciality, and if you're a big fan, do not miss out on trying cataplana. Named after the spherical copper pot it is cooked in, the popular stew traditionally features octopus, clams or prawns, as well as pork with vegetables.
The region is also the home of peri-peri, so be sure to try some spiced chicken on your travels, as well as some Algarvian sides such as marinated carrots. It's best washed down with some local wine, whether you fancy a warm red (try negra mole) or a sharp white like crato branco.


Have a comment or question about this article? You can contact us on Twitter or Facebook.