September 21, 2018
By Joey Tyson
In Alentejo, time has a different meaning, Ruben tells me. "We never say 'meet at 10', we say 10-ish. 10 is when we leave home!" He laughs as we amble along the coast, a cool breeze beating back the true heat of the morning sun.
It's this laidback approach to life that makes Portugal's largest region so popular with domestic tourists. Sitting just above the Algarve in the south-central part of the country, Alentejo is a vast slab or traditional, rural Portugal. It is wild, deserted beaches, hilltop castle towns and quiet cork forests. Basically, it's the Portuguese version of the simple life and, according to Ruben, my guide for the week, every Lisboeta dreams of retiring to a monte (traditional house) here. I can see why. The vibe is a few notches below chilled, and after a day here I can feel the slow pace of Alentejo starting to calm me.

Outside of Portugal, it's barely known, or not at all, as tourists prefer to flock to the Algarve's beaches in the south, the heady charm of Lisbon or the Duoro and Porto to the far north. As a result, Alentejo remains little visited and wonderfully under-developed, despite having some of the best beaches, and the best food in Portugal. Take a chance on your next holiday to Portugal, and you'll be more than just pleasantly surprised.

Visit some of the best (and quietest) beaches in Europe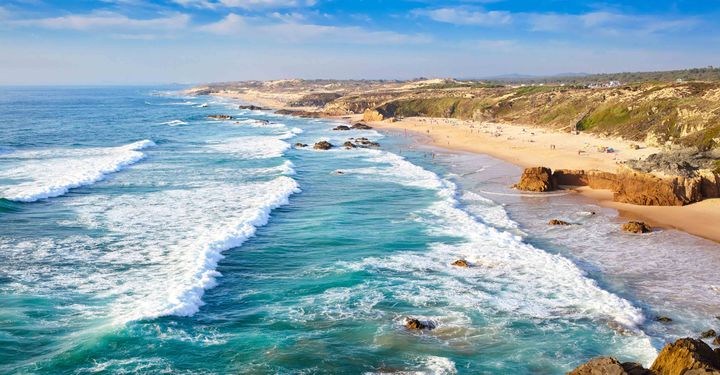 The Algarve might get all the headlines, and that's fine. Let it have them. While tourists flock in their droves to its well-trodden shores, Alentejo's wild Atlantic coast beaches remain all but deserted.
Strict conservation regulations have kept development down to the bare minimum. A long stretch of the region's 150km-plus coastline falls within the borders of the South West Alentejo and Costa Vicentina national park, a protected area. As a result, you'll find the coast pretty much untouched and undeveloped. During my visit, I walked a section of the Fisherman's Trail, a route designed to show off Alentejo's dramatic shoreline in full. It's an undulating landscape of rocky sea cliffs and silent, sandy beaches. In May, we passed beach after beach with not a soul on them; the only noise the rhythmic crashing of the sea.

Part of the reason they are so quiet is the lack of road access. The coast is pedestrianised, so you'll need to trek to the beach. The tiny white-washed towns of Vila Nova de Milfontes, Porto Covo, Zambujeira do Mar, and Almograve, offer some of the closest accommodation to Alentejo's beaches. Being an on the Atlantic, it's very popular with surfers, and there are schools in Milfontes and Sines, should you fancy a crack at the waves yourself.
Hike coastal cliffs and blissful cork forests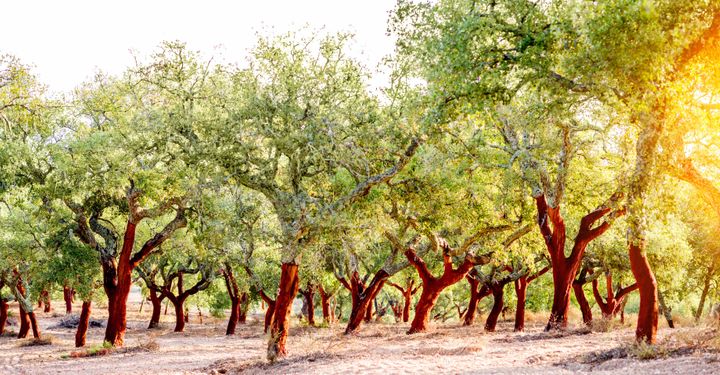 Alentejo is a walker's dream. The Rota Vicentina – a network of walking trails that stretches out over 450km from Santiago do Cacem down to Cabo Sao Vicente – crosses the entire region, from north to south, offering a mix of coastal, cultural and rural walking.
On my second day in Alentejo, we moved away from the coast to take on one of the Rota's Circular Routes; shorter walks designed to get hikers into the region's rural interior. As we moved inland away from the ocean, the landscape began to change completely. Rolling wheat fields and craggy cliffs make way to dense green valleys and hills. Forests of pine and eucalyptus enveloped the land that surrounded the tiny rural town of São Luis, the start of our walk.
Here, the vibrant colours of nature – wild flowers of yellow, purple, pink, orange, set to a deep green backdrop – were everywhere. The three-mile circuit we took, named São Luis Gardens, took us through orange groves, whole fields of fragrant lavender, purple and vivid, and cool, calming cork forests.
Cork forests are strangely ethereal places. A quite calm hangs over the trees, which are stripped every eight or nine years by specialist workers. The flesh beneath the bark is a deep, fleshy purple colour, and each tree is marked with a number: the year of the last peeling. The limbs of cork trees reassemble awkward out stretched hands, twisting upwards towards the sun.
Towards the end of our walk, we passed a herd of cows grazing in fields of wild flowers, their bells clanging gently. The bells themselves are hand-crafted by artisans in Alcáçovas, Ruben explained; each farmer's cows have their own distinct chime, so the herds can be located and separated by sound. It's these little touches that make Alentejo so wonderful.
Eat in Portugal's pantry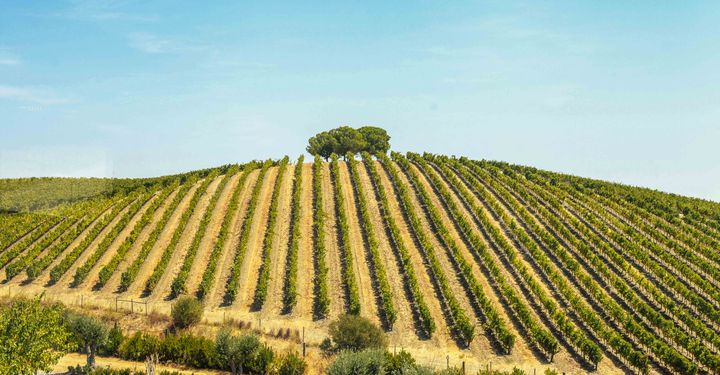 To really enjoy Alentejo is to eat, and then eat some more. And more. This is, after all, Portugal's pantry and its gastronomic heartland.
It's a region where quality, locally sourced ingredients form the centre of all meals – around half of the country's wine and a colossal 90% of Portuguese olive oil is made here. Expect pork, lamb, fresh breads, olives and asparagus, as well as delicious sheep's cheese. Black pork (porco preto), a speciality of the region, is a must try.
Having a coastline, as well as a vast expanse of rural, fertile farmland, Alentejo is blessed with a mixture of hearty fare and delicate seafood dishes. Clams, octopus and grilled fish are menu mainstays. Tasca do Celso, an incredibly popular family run tavern, in Vila Nova de Milfontes is a must for seafood lovers.
One thing is for certain: Alentejo is not the place to visit if you're on a diet. Besides the pork and wine, delicious egg-based deserts are dinner-time staple. Keep an eye out on menus for encharcada and sericaia, two classics. Always a place of tradition, these types of deserts are rooted in the region's past, as nuns would use egg white to iron clothes and yolks to make food for poor.
Food and drink is refreshingly cheap here, and you can find a hearty meal at a local restaurant for around 15/20 euros, with wine.
When is the best time to go to Alentejo?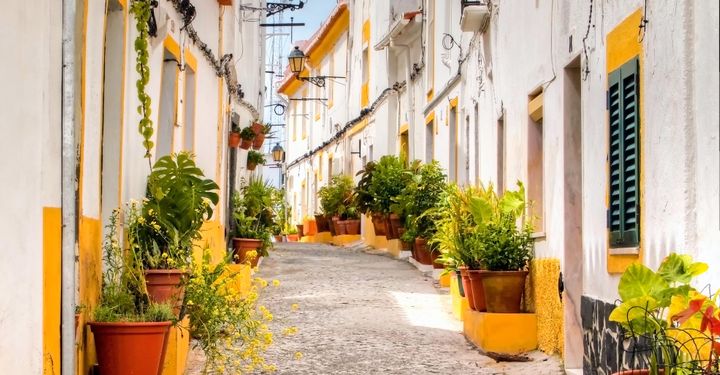 Walkers will want to go before or after summer – September through to June – when the weather is cooler. For the beach, peak summer, when the Portuguese are on holiday, is the busiest and most expensive time to visit, but if you're not confided to the school holidays, try early July and early September for good weather and good prices.
Where is Alentejo's nearest airport?
Despite covering almost a third of Portugal, the two main airports for Alentejo are actually outside of the region: Lisbon to the north west and Faro in the south east. From either one, it takes a couple of hours to drive, depending on where in Alentejo you want to go. If you're visiting the coastal part of Alentejo, Lisbon is your best bet. As the region is so big, we'd recommend hiring a car to make the most of your trip.
This trip was provided by Visit Portugal, Visit Alentejo and TAP Air Portugal. TAP Air Portugal flies direct from London City Airport, Heathrow, Gatwick and Manchester to Lisbon up to 12 times a day, prices start at £43 one way including all taxes and surcharges.
For further information, visit www.flytap.com or call 0345 601 0932

Explore perfect Portugal:
Have a comment or question about this article? You can contact us on Twitter or Facebook.