June 17, 2021
Poised above the River Douro, Porto isn't just a fabulous spot for a city break. It's also the gateway to a little-known part of Portugal that's just waiting to be discovered.
North and south of the city, Atlantic beaches beckon surfers, while the lush vineyards of the Douro Valley lure wine lovers. To the north is the Minho, a region of lush woodland and river valleys and to the west is the rugged Trás-os-Montes, a natural park that stretches to the Spanish border and is a delight for wildlife enthusiasts.
Dotted all over the region are charming riverside towns, gracious manor houses and cities steeped in history. Here are nine ways to discover the best of it all.


1. Cruise the Douro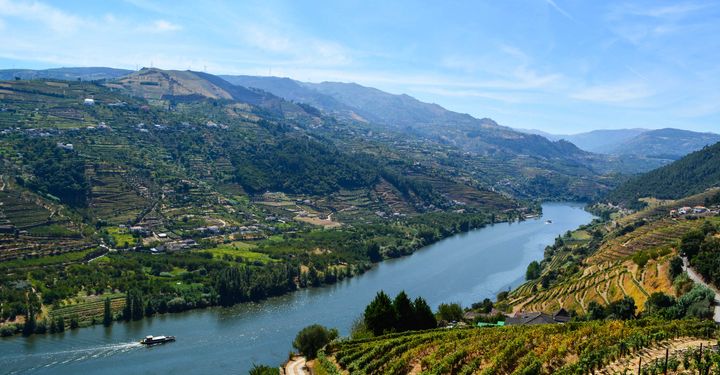 The laidback way to discover the River Douro is to take a cruise through the lush landscapes of the Alto Douro, where vineyard terraces cover hillsides either side of the river. Stops on the way include visits to port estates for tastings and excursions to historic towns and villages.
There's a huge variety of cruises on offer, from one-day jaunts from Porto to epic week-long sailings. Douro Azul has one-week hotel boat itineraries and also offer private motor cruiser charters.


2. Visit a vineyard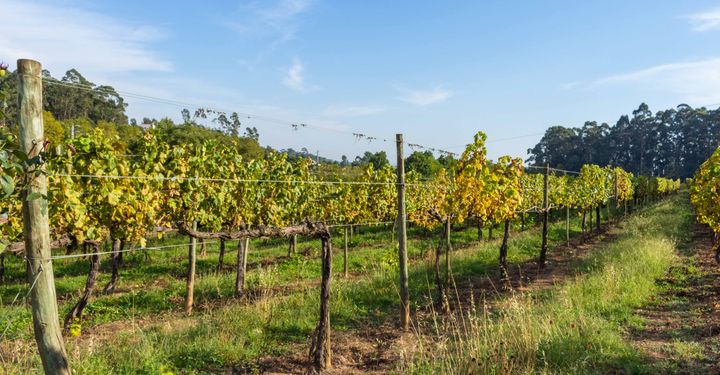 Grapes from the vineyards of Northern Portugal make two of Portugal's most famous wines: port from the Douro valley and vinho verde from the Minho region.
They couldn't be more different. Port is typically rich and potent, while vinho verde ('green wine') is fresh and slightly fizzy. It's a white wine, despite its name, but to make things even more confusing there's also a red version called vinho verde tinto ('red green wine'). With an ABV of only 9%, it's a perfect summer refreshment.
Sogrape Vinhos will tutor your taste buds on a sampling visit to its Quinta do Seixo winery, home of Sandeman's port. Head deeper into the north to Penafile, where you can sip vinho verde and stroll through beautiful gardens at Quinta da Aveleda.


3. Hit the beach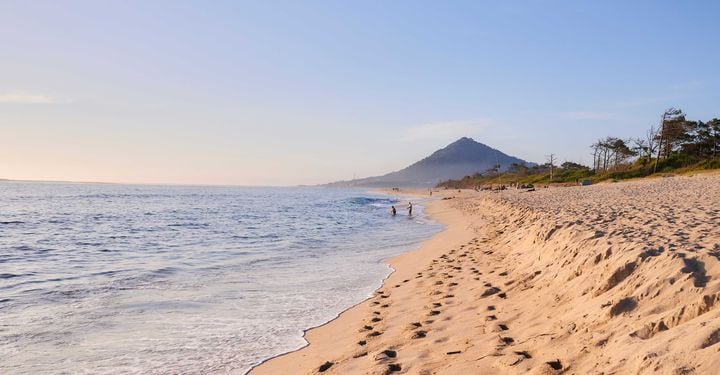 One of the dreamiest beaches in Portugal is Praia do Moledo, where a long sandy strand is backed by the eucalyptus and pine trees of the Camarido National Forest. It's near the mouth of the Rio Minho. On the other side is Spain, so close that you could almost swim there.
Surfers and windsurfers head to Vila do Conde, a half-hour drive north of Porto, to find the best surf spot in Northern Portugal at long, sandy Azurara beach. If you've never tried surfing, Isurf Portugal will show you how at its surf school and also rents boards, stand-up paddleboards and wetsuits.


4. Take a road trip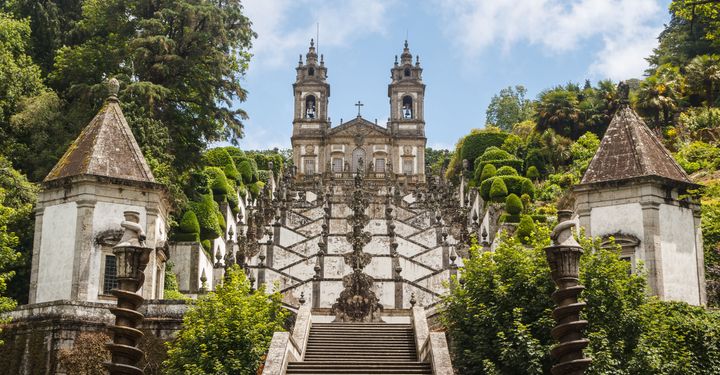 With a rental car, you can explore three heritage-rich cities in Northern Portugal in two or three days, on a round trip of around 500km from Porto.
Beneath a 12th-century citadel ringed by formidable ramparts, Bragança is a sleepy riverside town and the gateway to the wild Montesinho Natural Park.
Braga, one of Portugal's oldest cities, has a charming old quarter around its venerable cathedral, the Sé, lush gardens and – thanks to a large student population – plenty of bars and cafes. Just outside Braga is Portugal's most striking religious centre, the huge hilltop shrine of Bom Jesus do Monte.
Guimarães is nicknamed the 'birthplace of Portugal' and its historic centre is listed as a UNESCO World Heritage site. Must-sees are the elaborate Paço dos Duqes and the Castelo de São Miguel, a medieval stronghold that's straight out of Game of Thrones.


5. Fly by balloon over Bragança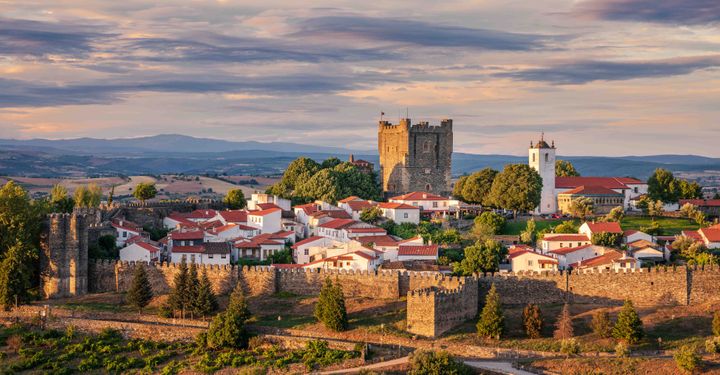 Lift off at sunrise from Braganca's hilltop citadel for an unforgettable balloon flight over the Montesinho Natural Park and the mountains of Trás-os-Montes with Go Discover Portugal. Some flights even float over the border with Spain! After a 90-minute flight, celebrate with a champagne picnic.


6. Follow the Minho on two wheels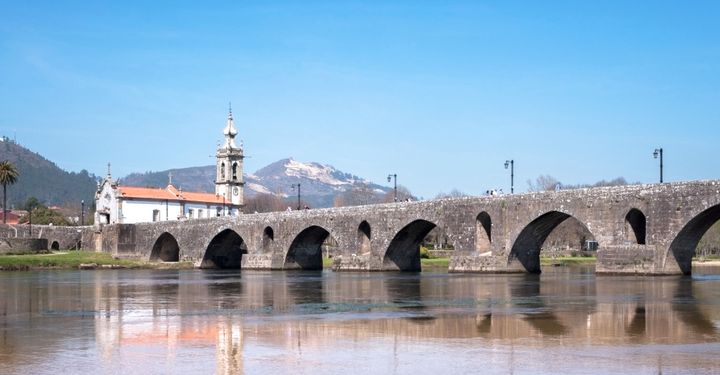 The rolling hills, lush woodlands and gentle river valleys are perfect cycling territory, mixing undemanding routes nearer the coast with more challenging terrain as you head inland into the hilly Serra da Peneda. Descubra Minho will guide you along easy-going itineraries along the valleys of the River Minho and River Lima, visiting vineyards and historic riverside towns like Ponte de Lima and Viana do Castelo.


7. Raft and canoe journeys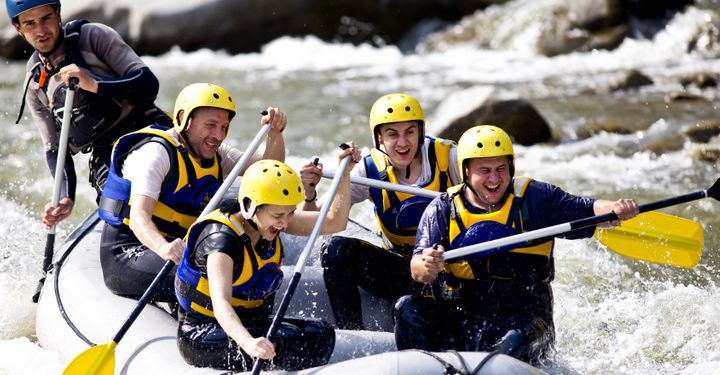 By turns gentle and fast-flowing, the River Minho is perfect for river rafting and canoeing, with white-water rapids to thrill adrenaline junkies and long, calm stretches that are ideal for families with younger kids. The river is the border between Portugal and Spain, so as you float downstream you'll have views of both countries. Melgaço Radical will take you on a variety of raft and canoe journeys on the Minho.


8. Saddle up in the Serra da Gerês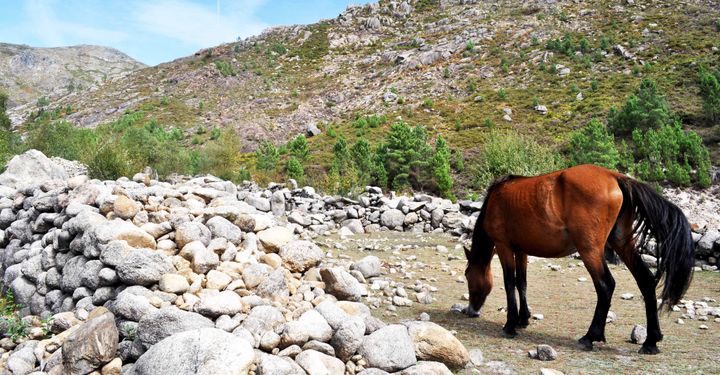 The Serra da Gerês is home to sturdy Garrano horses, used for centuries as pack animals by the shepherds who lived and worked in these wild mountains. Based in the village of Campo do Gerês, Equidesafios will get experienced riders and absolute beginners of all ages into the saddle for trail rides through woodlands and mountain pastures with these docile steeds.


9. Go wild in the Serra da Peneda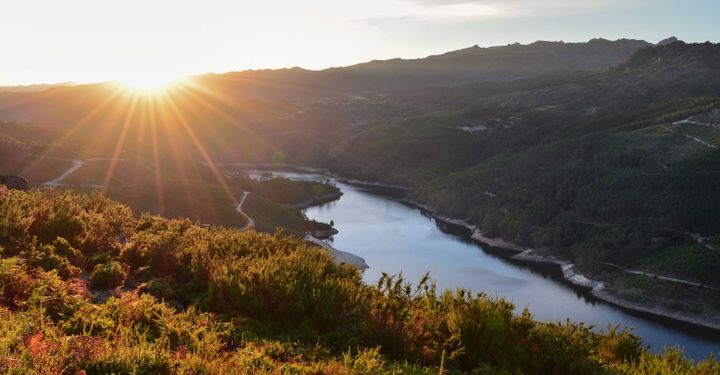 Spanning two fierce mountain ranges, the Peneda-Gerês National Park is the wildest place in Portugal. Covering more than 700 square kilometres, it's a region of granite peaks and glacial valleys, barren moorland and verdant oak woods. It's dotted with tiny villages of stone houses and dolmens (tombs) left by stone-age mountain dwellers, and age-old Roman bridges cross its rivers.
The park also shelters wildlife including roe deer, boar and wild Garrano horses, and if you're very lucky you may encounter (or, more likely, hear) one of the last few surviving wolves in Portugal. Detours will take you on a small group one-day walking tour through the park.


Have a comment or question about this article? You can contact us on Twitter or Facebook.