Updated August 10, 2023
Published April 5, 2018
By Joey Tyson
Incredible beaches, world-class golf courses and eternal affordability have made the Algarve one of the most popular holiday regions in Europe. But even here, among the high-rise resorts, stag dos and full English breakfasts, there's a lesser-known beat to explore. Like its famous oranges, peel away the Algarve's layers and there's plenty to get stuck into.
From wild, untouched beaches and secluded surf spots, to the freshest seafood and peaceful hamlets, here's the other Algarve.


Explore deserted Atlantic beaches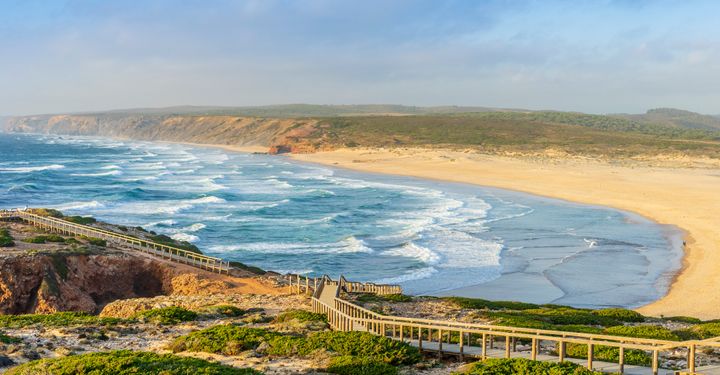 The beaches of the central Algarve might be overrun during summer, but venture west, past the high-rises of Albufeira and Portimao, leaving the bars of Lagos in your wake, and Portugal's southern region becomes wild and unruly.
Here the beaches retain an untouched beauty. On the west coast, look for Praia do Bordeira in Carrapateira, Praia da Murração and Praia do Telheiro close to Vila do Bispo, and Praia do Cordoama. Some of these beaches might be too rough for serious swimming as the currents are strong and the tide comes in quickly. Praia do Castelejo's sweeping beach has Blue Flag status with seasonal lifeguard service, but others have nothing but a track down to the sand.
On the south coast, the waters are much calmer but the beaches are better known. Between Sagres and Lagos, beaches such as Burgau and Salema are likely to be quieter outside of summer.


Learn to surf on the west coast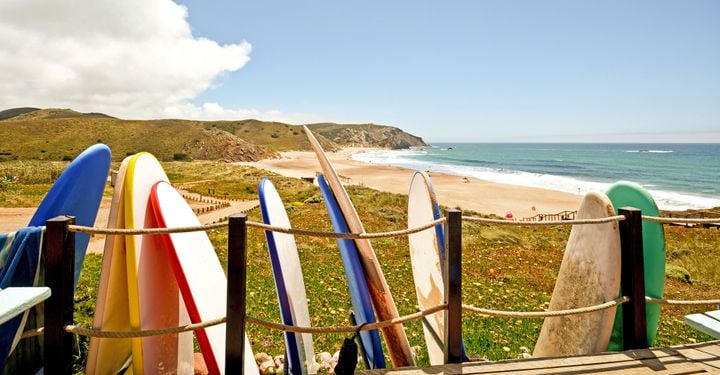 Surfers flock to the Algarve all year round for its excellent waves, chilled vibes and temperate weather. Its western shore gets the best swells and has the quietest beaches.
Conditions are ideal for learners and veterans alike, but if it's your first taste of the waves, there are plenty of surf schools that will have you catching breaks and barrel rolling like a seasoned pro in no time. Amado Surf Camp runs week-long boot camps from its two locations (Sagres and Carrapateira). Alternatively, Wavy Surf Camp offers comprehensive day sessions.
If you're already an experienced surfer, take your board down to Praia do Beliche, a sandy beach tucked away at the foot of the mighty sea cliffs at Sagres.


Stay in a renovated Portuguese hamlet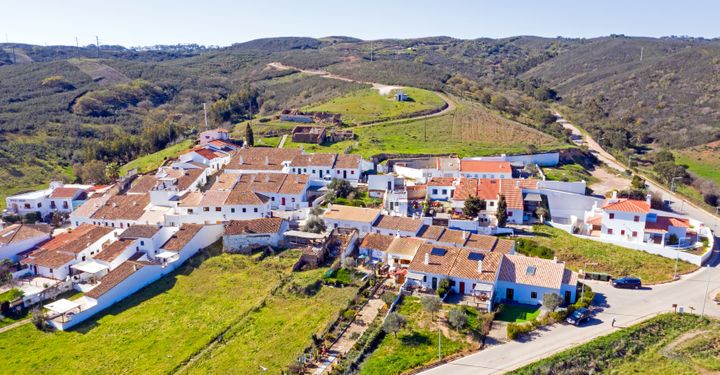 A decade ago, the tiny hamlet of Pedralva had fewer than ten inhabitants and many of the houses had fallen into terrible disrepair. After a painstaking and ambitious renovation project, some 30 of the whitewashed houses now operate as Aldeia da Pedralva, a peaceful, slow-living retreat in the heart of the Costa Vicentina Parque Natural.
Hidden away in a shaded valley of cork and eucalyptus trees, this thriving eco-tourism venture is about as far as you can get from energetic resorts such as Albufeira.
The hamlet has a handful of places to eat but Pedralva is mostly a place for slow tourism. It's for trekking in the hills, cycling on quiet back roads and generally escaping from the rest of the world; there is no wi-fi and no TVs in the rooms, and that's the point.


See the sun set on Europe's most south-westerly point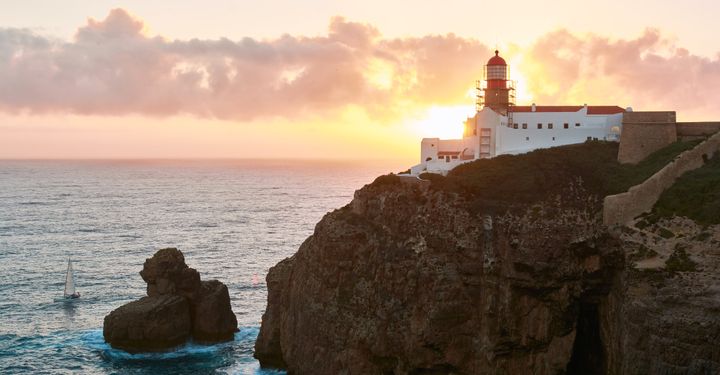 The lighthouse at Cabo de San Vicente is no secret and plenty visit the 'end of the world' from nearby Sagres. Most drop by for a few hours to explore the lighthouse before heading to the nearby Fortaleza de Sagres.
Few stay long enough to see the sunset but if you do, you'll see something pretty spectacular – as the sun dips beyond the Atlantic horizon, it really does feel like the sun is setting on the edge of the world.
During daylight, the views are pretty spectacular too. Gigantic waves smash up onto the dizzyingly high sea cliffs, which stagger out for miles north and east. On a clear day, you can see as far as Faro.


Try Portuguese firewater (if you dare)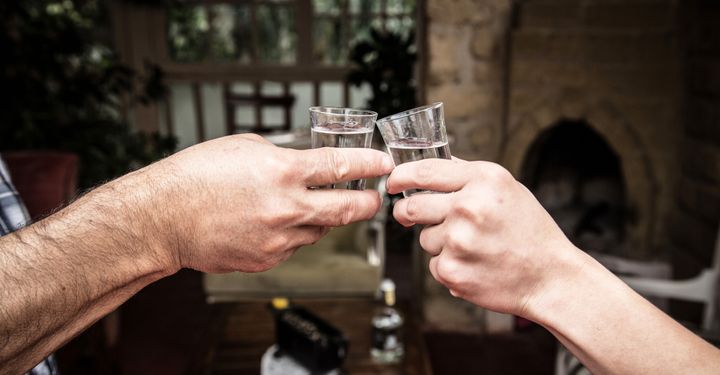 One sip of Aguardente de Medronhos and you'll soon understand why it's earned the name "firewater". A traditional Portuguese fruit brandy distilled in the whitewashed mountain town of Monchique and the surrounding areas, this potent spirit comes from the lychee-like fruit of the arbutus tree and supposedly cures coughs and colds.
Drank by farmers as an early morning eye-opener, it's best tried after a meal – you'll want a full stomach for this stuff. To learn more about this distinctive spirit, there's a small museum, Casa do Medronho, in neighbouring Marmelete. You can also visit one of the distilleries or, if you're brave enough, just sip it in a Monchique café. For those who like a softer taste, try the honey-infused version.


Get your walking shoes on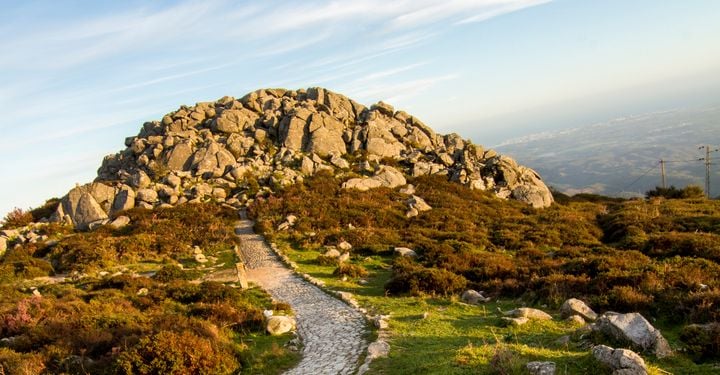 A far cry from the coastal resorts, the Algarve's forested hinterland is trekkers' territory, and from the 902m (2,959ft) elevation of Foia, the highest point in the region, the views out to sea are worth the effort.
Closer to the coast, the Rota Vicentina 'Fishermen's Trail' covers more than 200km along the south-western Costa Vicentina. Take day-sized stretches and explore the coast on foot, remembering to take plenty of water, sunscreen and hats.


Discover Portugal's Islamic past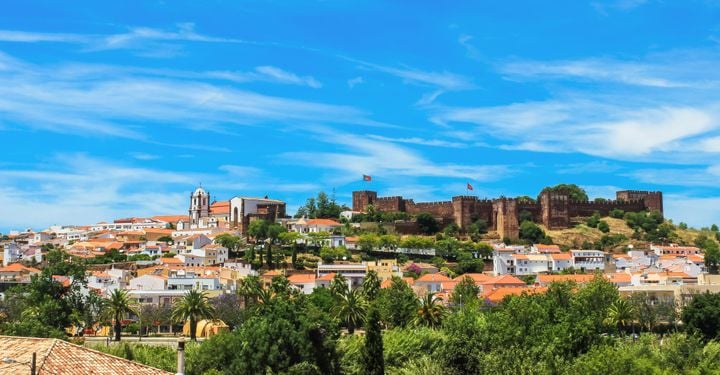 For around 500 years, a large chunk of Portugal was ruled by the Moors. They were eventually pushed back to the southern Algarve before being ousted from Portugal completely in the 13th century.
Stood on a hilltop, Silves Castle remains one of Portugal's best preserved examples of Moorish architecture, while the tiny Núcleo Islâmico museum in Tavira gives an insight into the country's Islamic past, through artefacts, history and architecture.
Although examples of Moorish influence are scarce in modern Portugal, there are a few traces still around, not least in its language: Portuguese owes many of its words to Arabic. In fact, the phrase oxalá (let's hope) is thought to come from insha'Allah, the Arabic term for "God willing". Meanwhile, mourejar – literally "to work like a Moor" – means to work hard.


Learn to cook a traditional seafood cataplana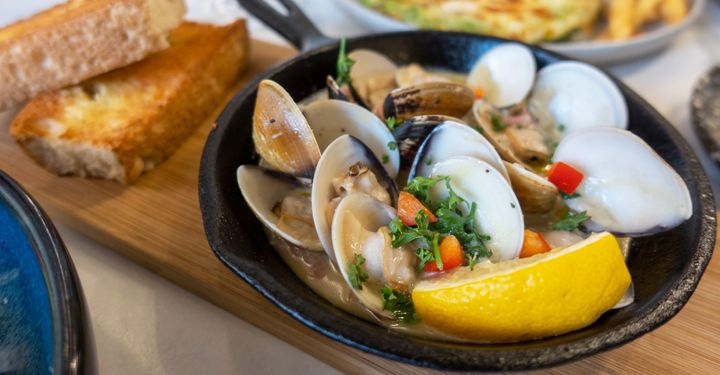 Thick chunks of succulent white fish, huge king prawns and juicy clams, cooked in a rich tomato sauce – anyone can eat a seafood cataplana, the Algarve's signature stew, but few can claim to cook it like a local.
Actually, cataplana is the name of the copper pot in which the food is cooked. Distinctive for its clam-like shape, the meal is often served for two in the pot itself.
Master this regional delicacy at the beautifully renovated farmhouse hotel Vila Monte in Moncarapacho. Courses involve a market trip to pick up the day's catch in Olhao – you'll learn how to spot the freshest fish – and guidance from an expert chef.


Have a comment or question about this article? You can contact us on Twitter or Facebook.