Updated July 19, 2023
Published June 24, 2022
By Joey Tyson
Portugal has long drawn crowds with its golden beaches, summer sunshine, and low prices. But step away from the well-trodden sands of the Algarve and the hectic streets of Lisbon, and you'll find vast parts of this Iberian beauty still untouched by the masses.
On your next holiday to Portugal, discover these nine lesser-known spots.


Discover deserted beaches in Costa Vicentina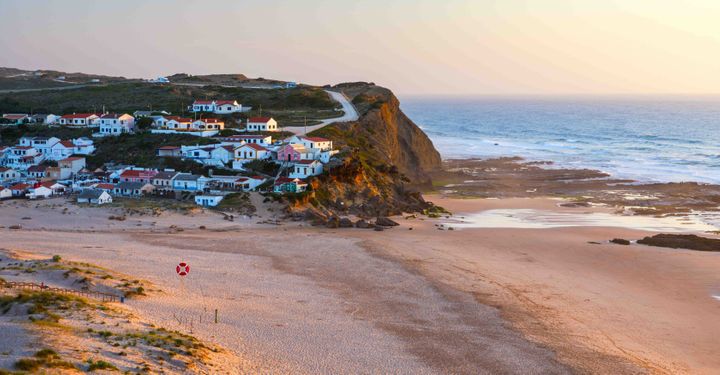 Every summer, thousands of tourists flock to the Algarve in search of beaches. Yet just north, the shores of Costa Vicentina remain blissfully empty.
Protected by a natural park, the coastline has escaped the rapid overdevelopment of the Algarve. Instead of high-rise hotels and packed-out sands, you'll find quiet fishing villages and wild, empty beaches visited mostly by Portuguese holidaymakers.
Pretty Vila Nova de Milfontes or hilltop Zambujeira do Mar make for great bases, with easy access to beaches at both.


Spend a week in the 'Hawaii of Europe'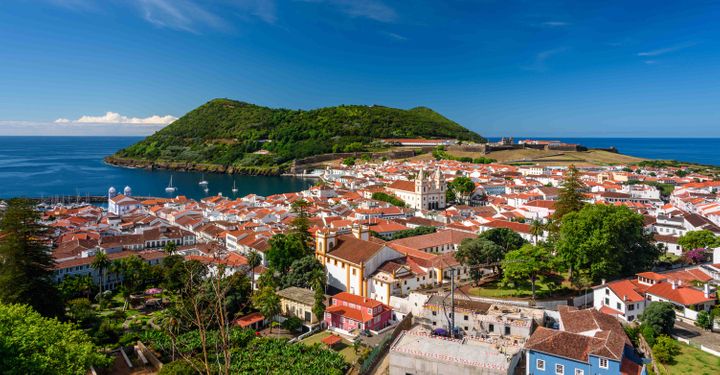 Adrift in the Atlantic, some 1,500km (930 miles) from the coast of Portugal, the remote Azores are famed for their dramatic volcanic landscapes and whitewashed fishing villages.
Most visitors head to São Miguel, but pretty Terceira is worth visiting before the crowds. It's home to the archipelago's oldest settlement, Angra do Heroísmo, a UNESCO-listed port city backed by lush rolling hills and the ideal base for exploring the island.
Beyond the city, you'll find dense laurel forest traced with hiking trails, waters teeming with whales and dolphins, and natural swimming pools aplenty.


Rock out in Monsanto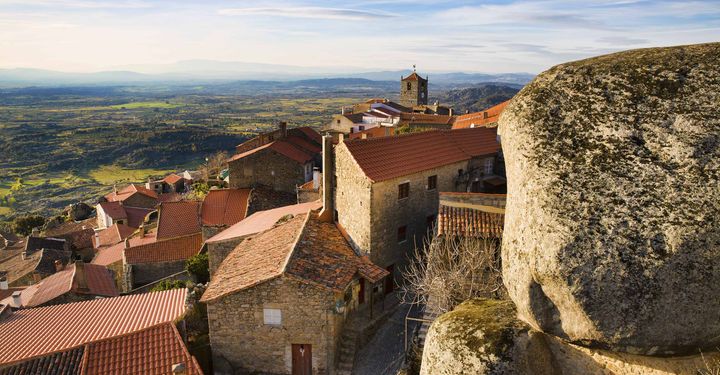 The residents of Monsanto have taken the term 'rock and roll' to another level. Built around 500 years ago, houses here have been carved into enormous granite boulders. Others have been improbably squeezed between them.
Set high on a hill overlooking the sweeping plains of the rural Beira Baixa just 25km (15 miles) to the Spanish border, Monsanto is one of the county's most unusual and atmospheric historic towns. VoiceMap provides a self-guided audio tour through the medieval centre.


Tour an olive oil farm in rural Alentejo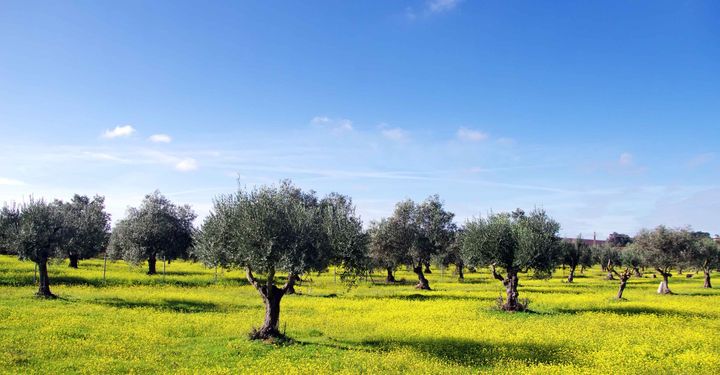 Fertile Alentejo serves up 90% of Portugal's world-famous olive oil, using mostly Galician trees to create its signature spicy oil. Some of the best farms are found in the region's centre, surrounding hilltop capital Evora. From here, you can easily arrange a tour of an olive oil farm and learn how the delicious liquid is made.
Beyond its oil, the region is known for its rustic cuisine, such as black pork, hearty stews, fresh octopus, and delicious tomato soups. Stop off in Evora for its melt-in-the-mouth lamb stew, Tasca do Celso in Vila Nova de Milfontes for fresh seafood, and literally anywhere for succulent roast black pork.


Walk the planks of Arouca geopark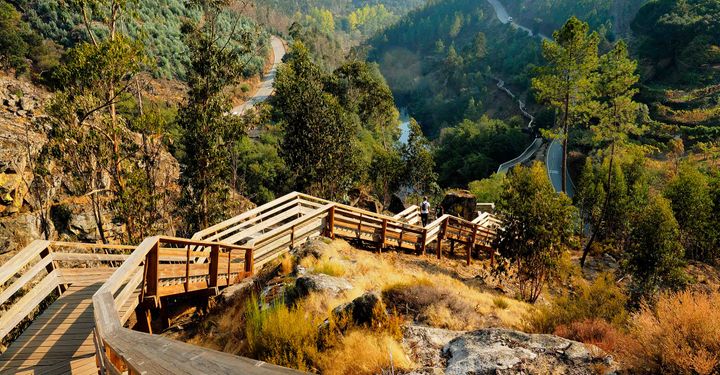 Sleepy central Portugal is a walker's dream. Head to the Arouca geopark and follow quiet trails through serene forests and along dramatic river valleys.
One of the parks most distinctive features, the Passadiços do Paiva winds 8km (5 miles) along the Paiva River. This boarded walkway helps preserve the environment while bringing you closer to nature.
Got a head for heights? Pit yourself against the Arouca suspension bridge, one of the longest in the world. At 516m (1693ft) long and suspended 175m (574ft) above the Paiva, it's not for the faint of heart.


Set sail for the Berlengas Archipelago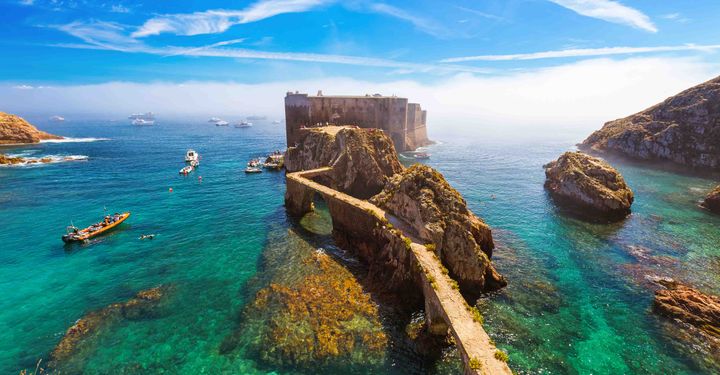 Pristine coves, super clear water, and raw-faced cliffs await at the Berlengas islands. Sitting just 15km (9 miles) off the coast of Portugal, the three-island archipelago is protected by a nature reserve, and is teeming with birdlife, including puffins, a symbol of the islands.
Wild, remote and barren, the Berlengas have been meticulously preserved with a strict tourism policy – only 550 people can visit at any one time. A handful of quiet beaches, a tiny fishing hamlet, and brilliant snorkelling await.
Ferries and boat tours depart from Peniche harbour and take around 45 minutes one way.


Experience green wine in Portugal's far north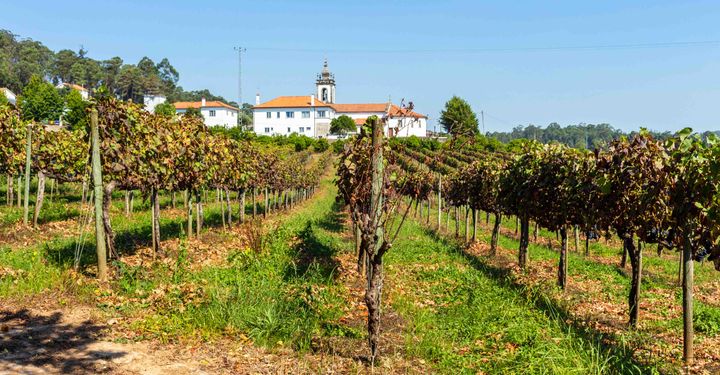 Trade the powerful ports of the Douro Valley for Portugal's distinctive, slightly fizzy vinho verde (green wine) in the country's far north. Spread across the lush, green Minho region, vinho verde country stretches out for 34,000 hectares, making it the largest wine region in Portugal.
The major vineyards hug the banks of the Minho covering nine sub regions: Amarante, Ave, Baião, Basto, Cávado, Lima, Monção and Melgaço, and Sousa and Paiva. Start your trip at Viana do Castelo, a relaxed port town on the coast, and make your way inland along the river.


Go canyoning in Portugal's only national park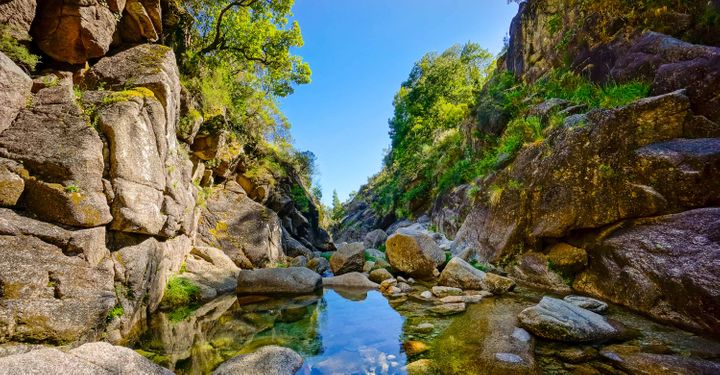 Jump, climb, and splash your way around Peneda-Geres, Portugal's only national park, with a wild, wet canyoning experience. The sport – an infectiously fun combo of climbing, abseiling, walking, and swimming – has become increasingly popular in recent years, and the remote Peneda-Geres is one of the best spots to try it out.
The park itself is a little-known wilderness of forests, mountains, lakes and waterfalls in Portugal's north, popular with hikers and wildlife lovers. Various excursions are available at the Peneda-Geres Canyoning Centre.


Step back in time in Braga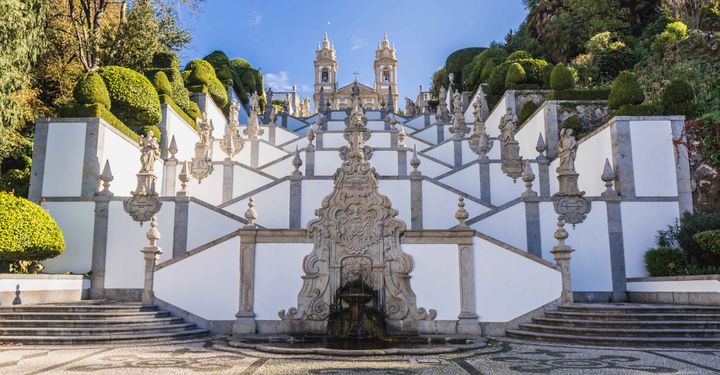 A lively university city with a rich religious history, Braga offers a dose of past and present minus the crowds of Lisbon and Porto. The magnificent Romanesque Sé is Portugal's oldest cathedral, which dates to 1070. Just out of town, you'll find the Bom Jesus do Monte, one of the most important pilgrimage sites in Europe.
Despite being 2,000 years old, Braga's student population gives the city a shot of youthful energy. You'll find its honey-coloured old centre crammed with bars, cafes, and restaurants, with a packed cultural calendar of festivals and events year-round.


Have a comment or question about this article? You can contact us on Twitter or Facebook.