10 amazing adventures you can have in the Azores
September 10, 2021
With 9 islands scattered over some 600km of ocean midway between Portugal and North America, the mystical Azores offers all sorts of adventures on land, at sea – and under it.
From tiny Corvo in the northwest to its big sister São Miguel – about a quarter the size of Majorca – here's where to get an adventurous kick across an archipelago packed with jewel-coloured crater lakes, black sand beaches, lush flower-covered slopes and more.


1. Spot whales and dolphins on Pico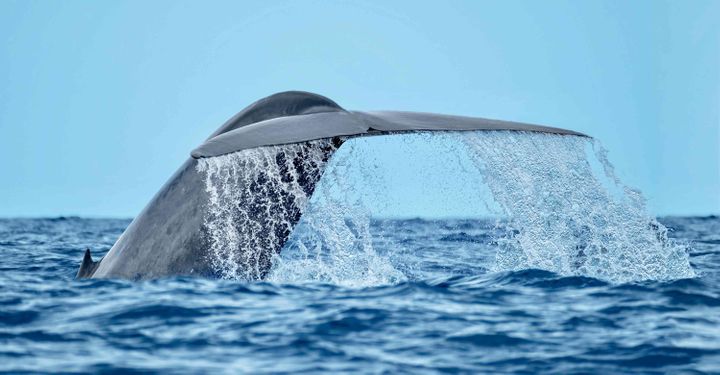 The Azores islands are among the world's best spots for whale watching. Boats will take you up to 30km out to sea in search of blue whales and humpback whales, which pass through the Atlantic waters surrounding the Azores on their annual summer migration.
With luck, you'll also see orca (killer whales), sperm whales, dolphins and pilot whales, which stay all year. Espaço Talassa offers full-day and half-day whale watching trips and seven-night packages from Pico (with complimentary pick up from Faial too).


2. Get close to nature on a scuba diving trip from Santa Maria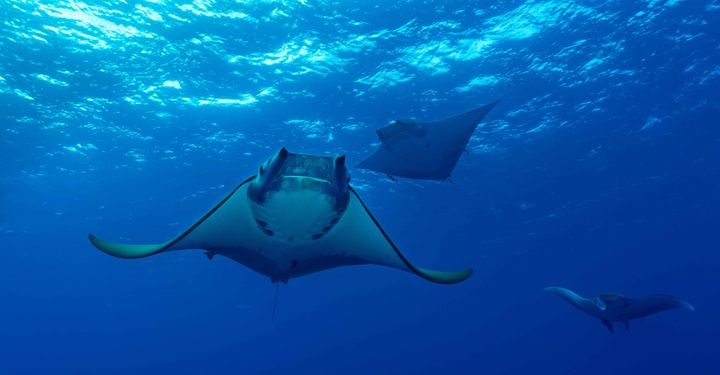 Scuba divers can share the waters and craggy submarine seascapes around the Azores with a plethora of marine life, including manta rays and smaller eagle rays. Santa Maria is a great choice for novice divers, with huge whale sharks and shoals of mantas gathering in summer at depths of 15-20m.
Haliotis will take you to some of Santa Maria's 55 dive locations. For experienced divers, encountering blue sharks off Faial is the big thrill.


3. Explore crater lakes on São Miguel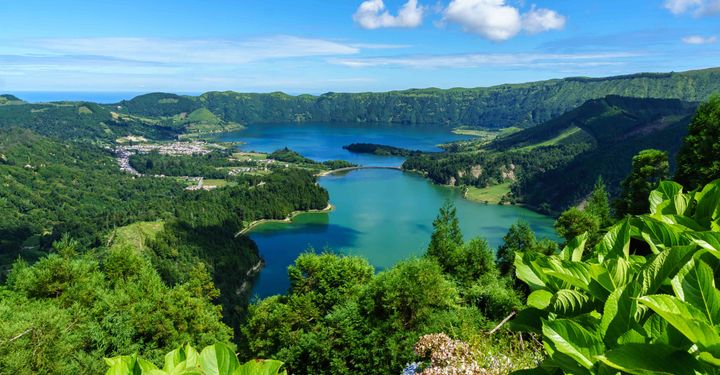 Paddling around the brightly coloured waters of Lagoa Azul (Blue Lake) and Lagoa Verde (Green Lake) is one of the great family adventures in the Azores. They're part of the Sete Cidades, a gaggle of lakes within extinct volcanic craters on the western end of São Miguel, and are surrounded by lushly wooded slopes.
Futurismo rents kayaks, stand-up paddleboards and mountain bikes from its lakeside activity centre. An hour on the water will set you back about €10 (£8.55).


4. Watch the sunrise from Pico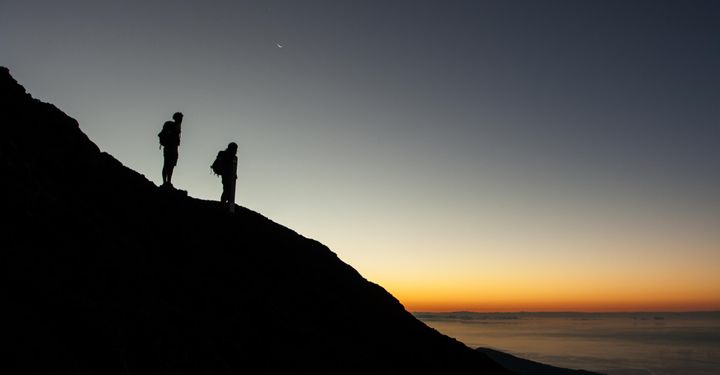 Get up in the small hours to scramble to the Azores' tallest peak for one of the most rewarding sunrises you'll ever experience. At 2,351m (7,713ft), it's a tough slog to the summit but the experts at Atipico will guide you to the top, following a rocky trail that starts a good 1,230m up. Though the way back down is arguably tougher, watching the sun come up over the Atlantic is one for the bucket list.


5. Take an island stroll across the Azores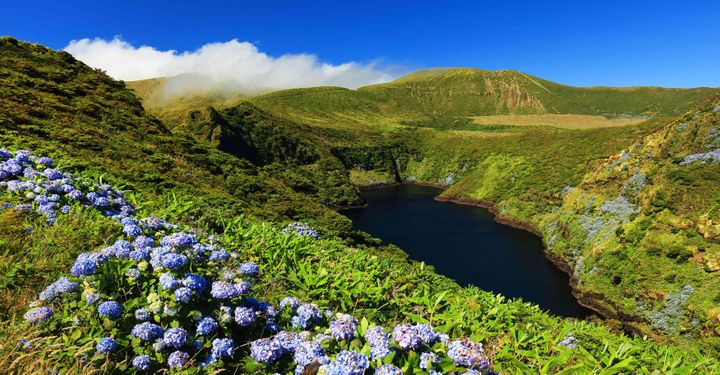 Never too hot or too cold for comfort, the Azores is a superb destination for walkers. Networks of mule and donkey tracks once used by island farmers and shepherds criss-cross all the islands. Restored and waymarked (with red and yellow stripes), these trails pass through patchwork fields and vineyards, hidden valleys and along stretches of rugged coastline with mind-boggling Atlantic views.
Pico has the biggest choice of trails, but if you want to explore without another soul in sight try tiny, remote Corvo or Flores with its slopes covered in colourful hydrangeas. You'll find more inspiration on the official Azores Trails website.


6. Go underground on Pico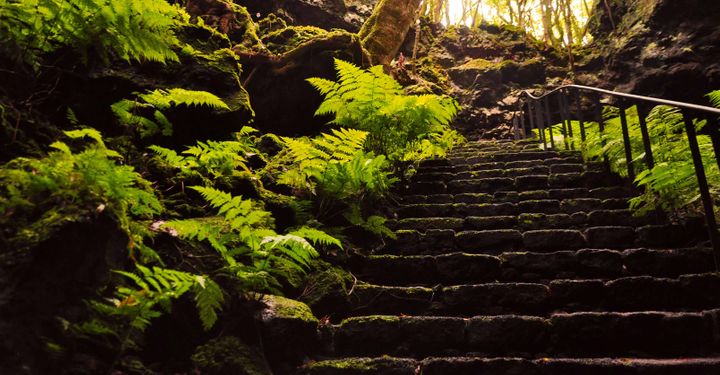 Plunge beneath the surface of the earth at Gruta Torres on Pico. Unlike many caves, it hasn't been fully developed as a visitor attraction, so you'll light your way with a headlamp to add to the sense of adventure.
Epico will lead you into the depths of Gruta Pico and other hidden, stalagmite-filled caverns created by the volcanic terrain of the Azores. A full day with Epico combines a visit to the cave with a whistle-stop tour of the island's loveliest lakes and viewpoints for €80 (£68) per person.


7. Try coasteering around Terceira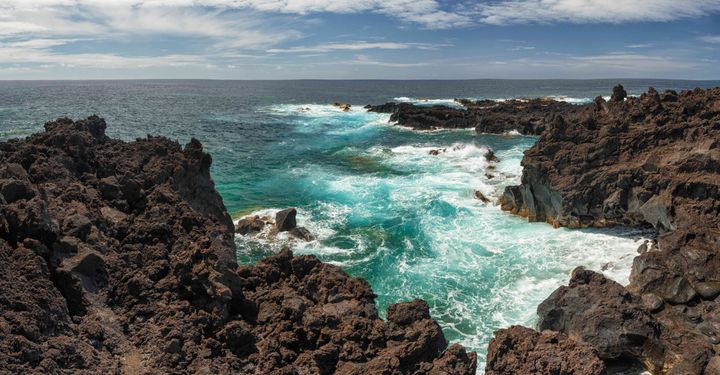 Looking for a serious adrenaline rush? If you've never tried coasteering, the Azores is the perfect place to start. Rope Adventures will take you on a thrill-chase around the coast of Terceira, rappelling and climbing up and down cliffs, slip-sliding down canyons, scrambling into sea-caves, crossing deep fjords by zip-rope, and tombstoning from tall crags – all with a bit of wild swimming in between. The three-hour adventure costs €60 (£51) per person.


8. Catch some waves in São Miguel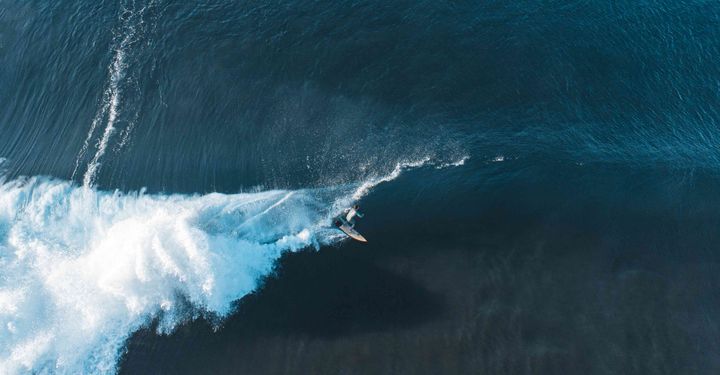 Some surfers say the Azores is reminiscent of Hawaii – that's no small praise. All nine islands offer reliable breaks year-round. The best surfing is between September and April, but there are smaller, beginner-friendly waves close to beaches in summer too.
São Miguel has a good choice of surf schools, such as Azores Surf School, which caters for beginners of all ages and for expert surfers too.


9. Go on a cycle adventure around the Azores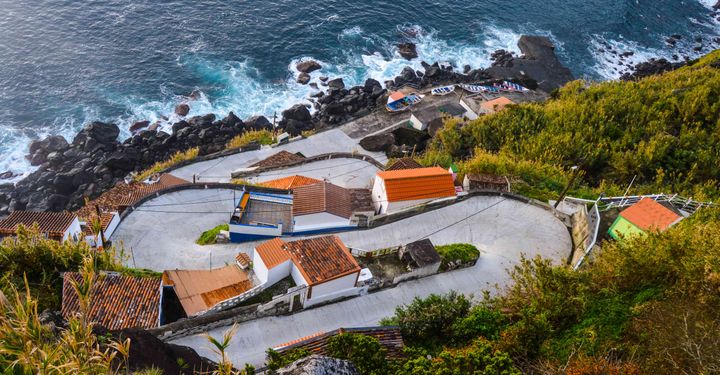 There's plenty to challenge keen cyclists on the Azores, with winding roads and steep hill climbs through gorgeous landscapes that are by turns rugged and pastoral. There's not much vehicle traffic, and there are plenty of opportunities to stop off for a cooling dip in the sea or a spectacular crater lake.
All the islands offer great rides, but São Miguel has the best long-distance routes and, with direct flights from the UK, it's the easiest of the Azores to get to with your own bike. CC Azores Bike Shop, based in Ponta Delgada, will take you on a guided bike tour of São Miguel. If you prefer to go your own way, they'll also drop off and pick up rental bikes anywhere on the island.


10. Sail away from Faial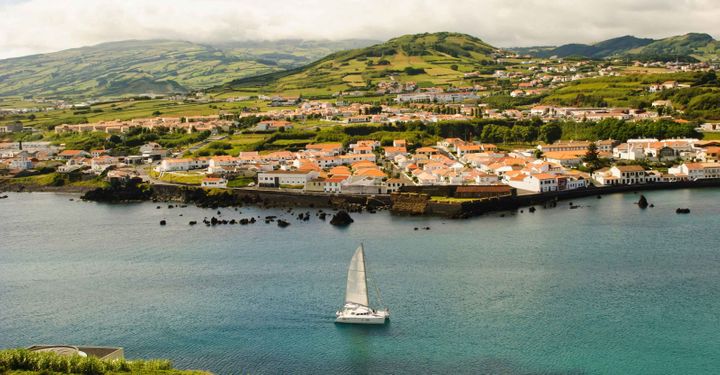 Horta, Faial's pretty harbour village, is a favourite port of call for transatlantic yachties, who paint the names of their vessels on the harbour wall. Over decades, it has become a multi-coloured maritime mural. For a taste of blue-water yacht sailing, Sail Azores skippers will take you on a family-friendly island-hopping odyssey from Horta.


Have a comment or question about this article? You can contact us on Twitter or Facebook.