Updated February 9, 2023
Published July 23, 2021
Far from the madding crowds of Lisbon and Albufeira, Portugal's sun-soaked mainland – and its string of islands – are dotted with charm-packed, lost-in-the-past towns where life moves at a much slower pace.
So why not escape the tourist trail in one of these quiet towns and discover a more authentic side to this lush and lovely country famed for fine wine, fabulous beaches and foot stomping Fado.


1. Monsaraz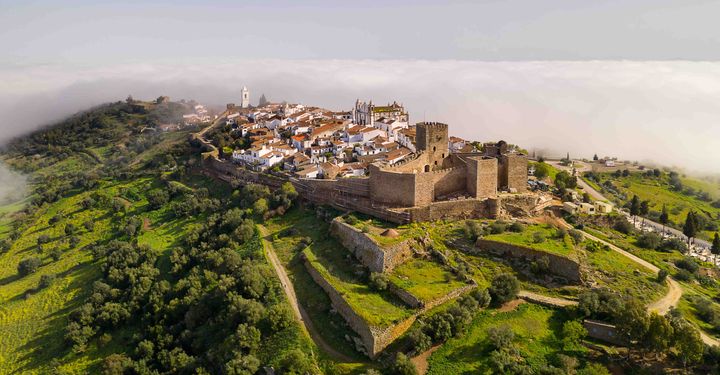 Overlooking Europe's largest artificial lake, the ancient, walled town of Monsaraz is a medieval gem just two hours' drive from Lisbon.
Admire breathtaking views over the mirror-smooth surface of Alqueva Lake from the city's medieval castle, and then seek out shops selling cork hats, handbags and shoes in the labyrinth of cobbled streets below.
Fringed by charming villages and hidden coves, Alqueva itself is also well worth exploring. Hire a (license-free) houseboat from local company Yachtico and you can spend a few days hopping around on the water.


2. Evora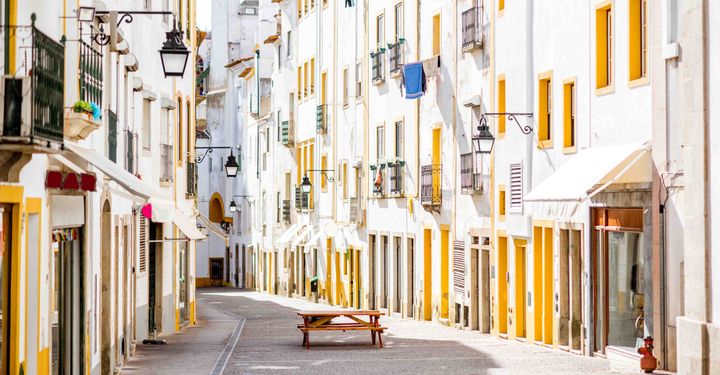 Often overlooked for lovely Lisbon, the UNESCO Heritage-classed town of Evora is a delightful jumble of crumbling cromlechs, 17th-century palaces and stunning monuments.
Must-sees include the city's beautifully conserved Roman temple with its 14 giant Corinthian columns and the Capela dos Ossos (Chapel of Bones), a very creepy medieval chapel lined with the bones of more than 5000 people who were interred here when space in the cemetery became scarce.
You're also bang in the middle of Alentejo, the region that produces some of Portugal's best wines, so make sure to enjoy a tasting tour at Evora's atmospheric Adega da Cartuxa winery.


3. Velas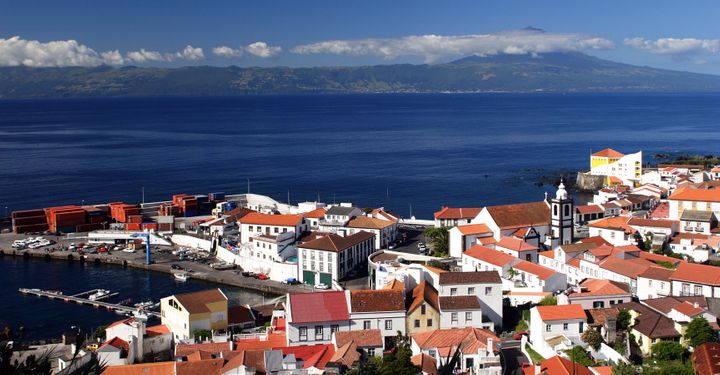 It feels like you've arrived at the end of the world when you take the steep road that corkscrews through lush countryside to Velas, on the tiny island of São Jorge in the Azores.
Apart from visiting the town's cactus-packed botanical garden and fascinating Casa de Artesanato museum showcasing local handicrafts, you should sample Azorean beef stew speciality molha de carne at the Flor do Jardim restaurant, before heading back to Casa do Antonio, your bijou guest house overlooking Velas' colourful fishing harbour.
Then, wake up the next morning with a legendary local brew. São Jorge is home to one of two European coffee plantations (the other's in Gran Canaria) and you can sample a cup of the stuff close to the source at Cafe Nunes.


4. Olhão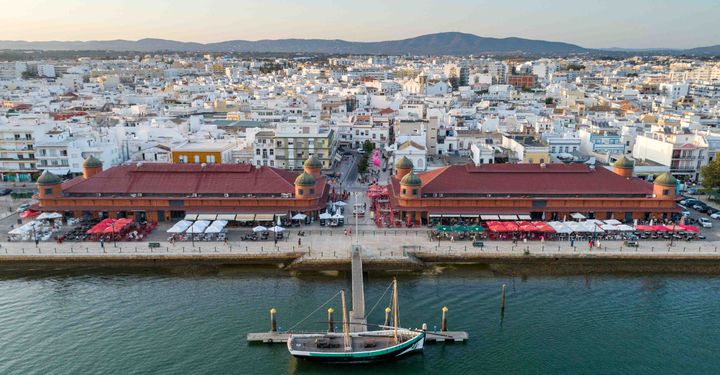 Portugal's southernmost region, the Algarve abounds in beautiful beaches but if you want to sun-laze without the crowds head for Olhão in the Algarve's east.
Famed for its Moorish architecture and atmospheric fish market, this laidback resort is just a short ferry hop away from the labyrinth of canals and dazzling white beaches of Ilha da Armona and Ilha da Culatra, twin isles belonging to the Ria Formosa estuary.
If you really want to get off the beaten track, take the ferry over to Cabanas, a bite-sized island that has one of the region's best dune-fringed beaches.


5. Marvao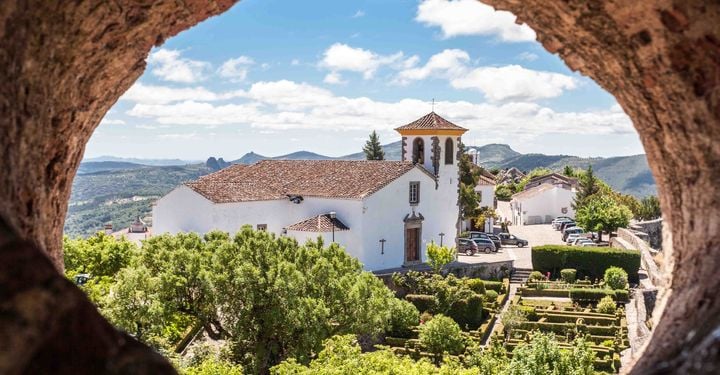 Clinging to a narrow mountain spine and topped by its bulky medieval castle, marvellous Marvao is one of Portugal's most spectacular clifftop villages.
Soak up that lost-in-the-past vibe by staying in one of the Pousada Marvao's antique-furnished rooms and then head out to explore Marvao's narrow alleys and steep, paved streets lined with ancient stone houses, quaint cafes and shops selling pottery and delicately embroidered tableware.

When you're ready for a change of scene, head downhill to neighbouring Portagem, which has trout restaurants and a beach by the river.


6. Aveiro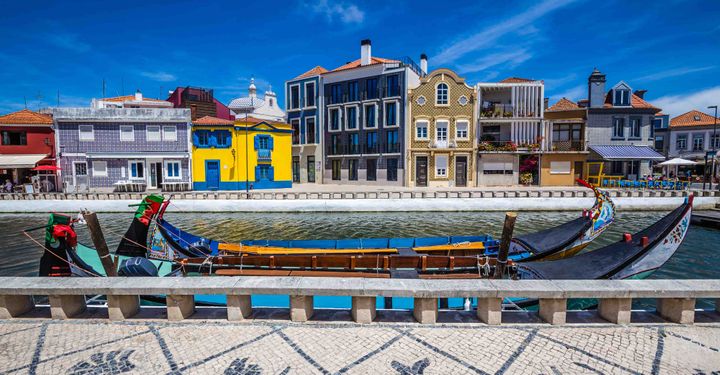 With its pretty canals, ornate architecture and bright-painted boats that were once used for harvesting seaweed, Aveiro is Portugal's very own version of Venice.
If you're feeling peckish, snack on the local sugar and egg-yolk treat ovos moles, then hop on a traditional moliceiro boat for a two-hour tour of the town's winding waterways and Troncalhada salt flats.
Bring your swimwear and stop off for a mineral-packed exfoliating salt mud mask – said to improve blood circulation and hydrate the skin – at Salinico, a rustic spa shack in the salt flats. Fancy a beach day? Trip out to Costa Nova, a huge sandy beach known for its distinctive striped houses.


7. Porto Covo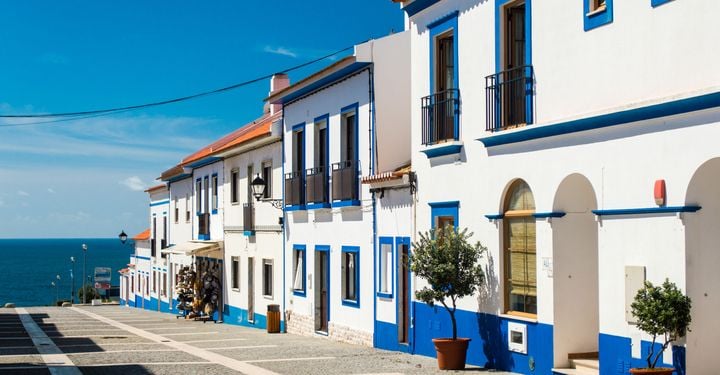 Blessed with pristine beaches, restaurants serving brine-fresh seafood and cobbled streets lined with whitewashed fisherman's houses, Porto Covo is also the gateway to the Costa Vicentina nature reserve where you'll find Portugal's wildest stretch of coastline.
Sun-lovers can soak up those golden rays on Porto Covo's stunning beaches, or take a boat over to near-deserted coves on Ilha do Pessegueiro, the town's satellite isle.
The town is also the starting point for the Rota Vicentina, one of Europe's best-known long-distance trails. But if you don't fancy walking the entire length of this 450km (280 miles) hiking path, follow the shorter – but equally picturesque – trilho dos pescadores fishermen's trail, instead.


8. Pinhão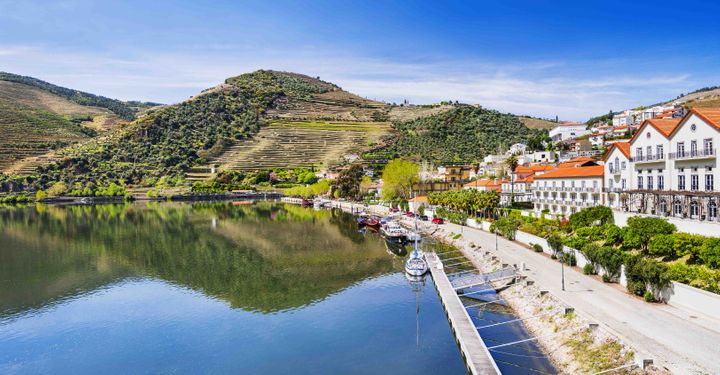 Scattered across vineyard-covered slopes above the fast-flowing Douro River, Pinhão is a mecca for wine lovers, who come here to sup on some of the world's best port.
Explore the steep streets of this atmospheric town – stopping off to admire the railway station covered in ornate azulejos tiles – and then take a tasting tour of the Quinta do Bomfim and Quinta das Carvalhas vineyards. End your day on a high note with Portuguese celebrity chef Rui Paula's creative cuisine at DOC, a gourmet restaurant with spectacular views over the Douro.
For more of the Douro's age-old vineyards, take a two-hour trip in a traditional wooden rabelo cargo boat with local company Magnifico Douro.


9. Prazeres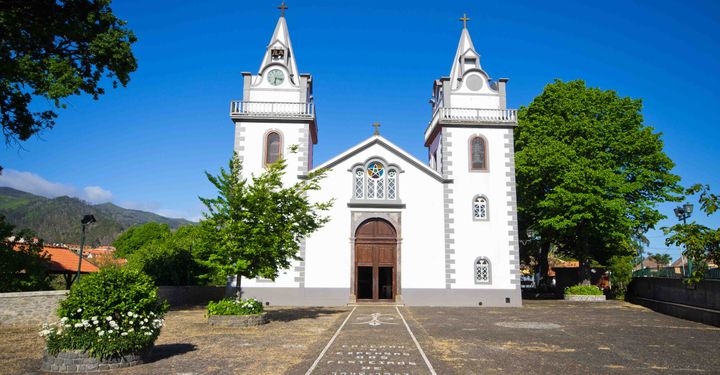 Perched on a lofty plateau in Madeira's peaceful southwest corner, the tranquil village of Prazeres overlooks fish-filled rivers, a gorgeous green valley and the wild Atlantic.
Check into Atrio, a hillside hotel for those spectacular views, then wander the streets of this far-flung hamlet admiring the pretty pastel-coloured houses, stopping off to greet pot-bellied pigs and llamas in the local zoo or sipping herbal tea with pastéis de nata (custard tarts) at the local casa de chá (teahouse).
A magnet for hikers, Prazeres has plenty of cool walking trails but the pick of the crop has to be the gloriously scenic coastal path that winds down to the mountain-flanked fishing hamlet of Paúl do Mar.


Have a comment or question about this article? You can contact us on Twitter or Facebook.