Updated August 10, 2023
Published September 16, 2019
Fancy a few days in the sun but want something more than a typical beach resort? Some of Europe's most fascinating cities happen to come with spectacular beaches right on their doorstep! If you want to soak up the culture and sink your toes into sand, try one of these beachy city breaks.


1. San Sebastian, Spain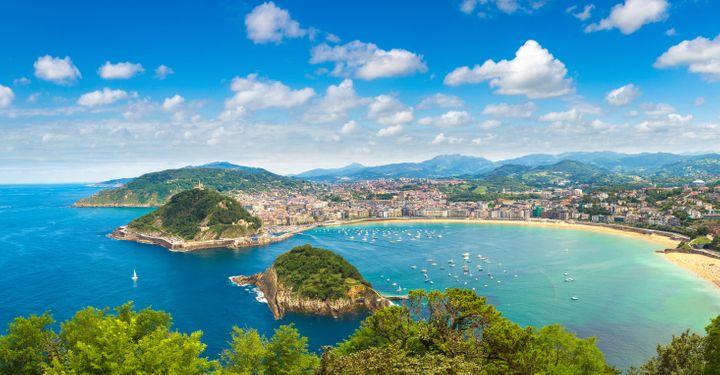 This lively city on Spain's northern Basque coast has one of Europe's loveliest urban beaches. The soft sands of Playa de la Concha stretch for 1.3km (almost a mile) as the shell-shaped beach curves between two sheltering hills, Urgull and Igueldo. Just to the east of Urgull is Playa Zurriola, which attracts surfers to its crashing waves.
After a day in the sea, head to the handsome old town for a taste of some of Spain's best tapas. Called pintxos in Basque, these addictive nibbles on toothpicks or bits of bread make for a satisfying snack.


2. Catania, Italy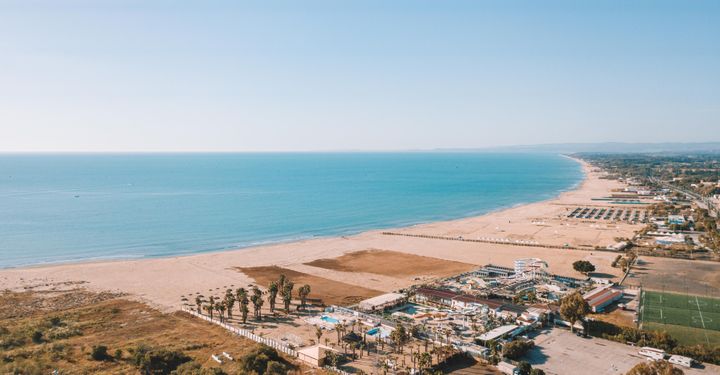 Many visitors fly into Catania airport and head straight to the honeypot resort of Taormina. But Sicily's second-largest city is worth a stop – not least for its buzzing atmosphere, UNESCO-listed historic centre, ancient ruins and 18km (11 miles) of sandy beaches.
Don't miss the noisy spectacle of the morning fish market, La Pescheria, which is a great introduction to the city's fabulous seafood. For a special treat, take a trip to the top of nearby Mount Etna, Europe's tallest active volcano, whose smouldering peak you can see all over the city.


3. Valencia, Spain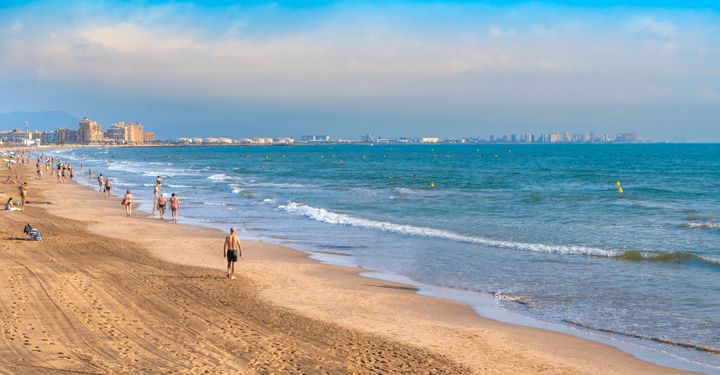 Valencia combines fantastically futuristic cultural attractions with a long sandy beach that's more than 4km (2.7 miles) long. Check out the awe-inspiring City of Arts and Sciences, whose family-friendly exhibits are displayed in an audacious setting.
Stroll through the Jardin del Turia, a long ribbon of parkland that runs along an old riverbed for more than 9km (5.6 miles). And if you want a truly traditional paella, which originated in Valencia, check out the restaurants on wikipaella.org. Here you can find places that serve the authentic dish – which doesn't include chorizo.


4. Nice, France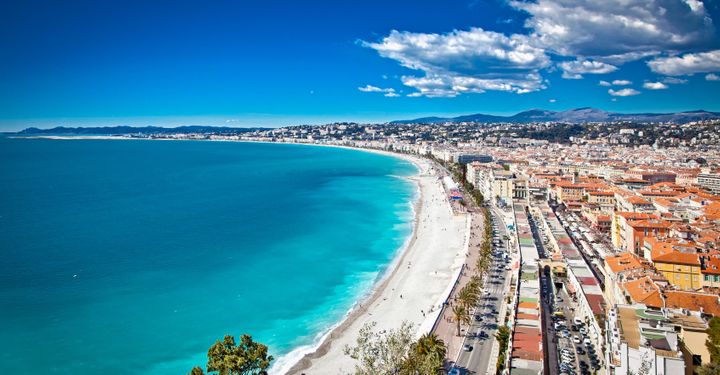 You're spoilt for choice of pebbly beaches in the Côte d'Azur's capital – 15 private and 20 public beaches curve along the Baie des Anges (Bay of Angels). If you want to pamper yourself (and pay for the privilege), you can rent an umbrella and a sun-lounger at one of the private beaches and treat yourself to lunch at its waterside restaurant.
Afterwards, wander through the maze of narrow lanes in Nice's old town, one of the most delightful in France.


5. Split, Croatia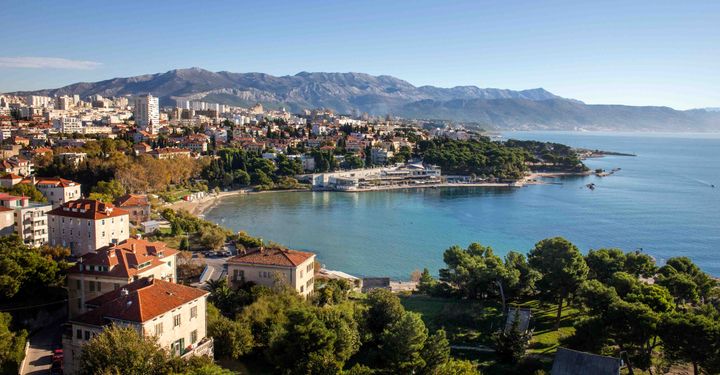 While many people use Split as the launching point for trips to Croatia's islands (such as Hvar), the city itself deserves a proper look. Marvel at the UNESCO-listed remains of the Roman Diocletian's Palace, where shops, cafés and people have made their home here for centuries.
To cool off, head to Bačvice Beach, a sandy beach that features a good selection of restaurants and bars. Just east of Bačvice is Firule, whose shallow waters and sand make it a popular choice for young families.


6. Stockholm, Sweden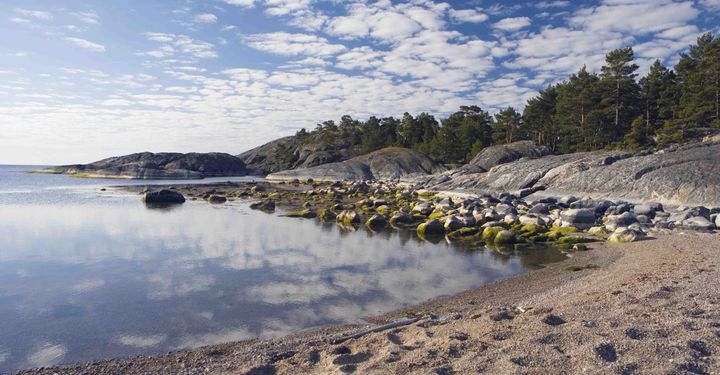 It's almost midnight and the sun hasn't even gone down yet – that's the Swedish summer for you. What better place to spend endless summer evenings than on Tanto Beach in Stockholm, where you can grab and picnic and swim long into the night.
Stockholm's archipelago offers a big range of swimming spots, including the sandy beach at Smedsbuddbadet. If you're here in August, join the crayfish parties held all over the country as everyone feasts outdoors on these delicious crustaceans.


7. Marseille, France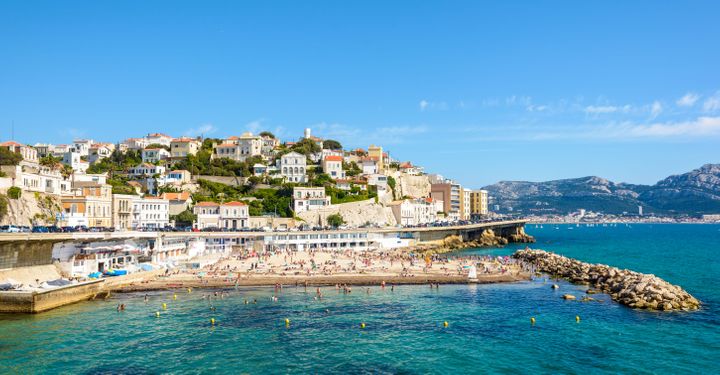 Most of Marseille's city beaches have been reclaimed from the sea, including the large seafront park created at Plages du Prado, a mixture of sand and shingle. You'll find smaller sandy beaches at Prophète and Catalans, and a choice of beachfront restaurants further south at the beach at Pointe Rouge.
Buses go directly to the beaches from Marseille's Vieux Port, one of the most attractive parts of the city. If you have time, take a boat to the Frioul archipelago where you can flop on the beaches at Grand Soufre and St-Estève.


8. Aarhus, Denmark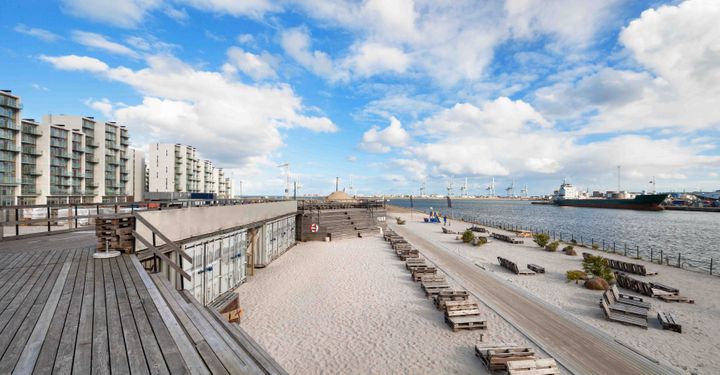 Denmark's second city also has a few beaches to add to its many charms. Join the bike-mad Danes and rent a bicycle for the ten-minute trip to Den Permanente, where locals spend the evening having barbecues and bonfires on the beach.
For a cultural fix, visit the enormous ARoS Aarhus Art Museum, whose roof features a panoramic path that gives sweeping views of the city.


9. Geneva, Switzerland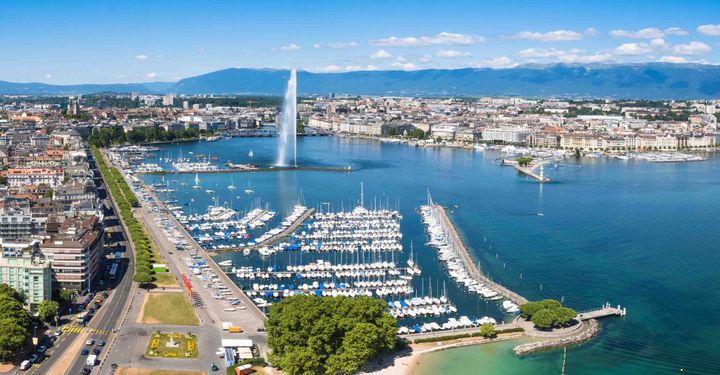 As Geneva is home to the largest lake in both Switzerland and the Alps, it's not surprising to find beaches in the city. There's a small sandy beach just to the east of the Jet d'Eau, the huge gushing jet of water that's one of the city's landmarks.
For something more stylish, check out the Bains des Pâquis on a pier opposite the Jet d'Eau, where you'll find bathing and diving platforms as well as steam rooms. In the evenings, explore the Italian-style streets of Carouge, a hip district of restaurants and galleries.


10. Biarritz, France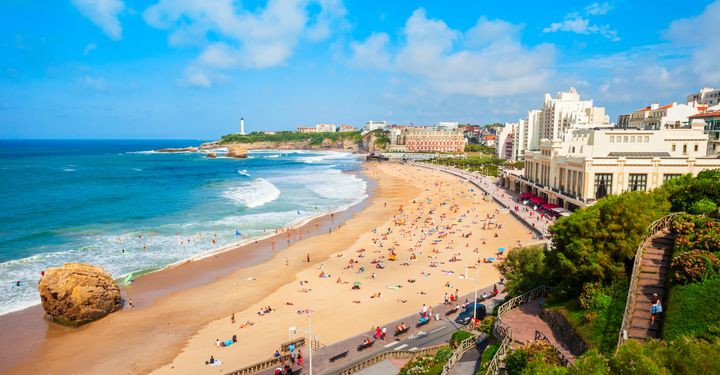 France's surf capital was a chic hangout for royalty until the surfer dudes discovered it in 1957. It's just as chic as ever, but Biarritz's vibe is much more laidback – all the better to enjoy nearly 4km (2.4 miles) of sandy beaches along this part of France's Atlantic coast.
Surfers head to both the Grand Plage and the Plage de la Côte des Basques, whereas families prefer Plage du Port Vieux and Plage de la Milady. Once you've browsed the boutiques – which range from Hermès to Quiksilver – pay a visit to the Biarritz Aquarium in an alluring hilltop position.


11. Belgrade, Serbia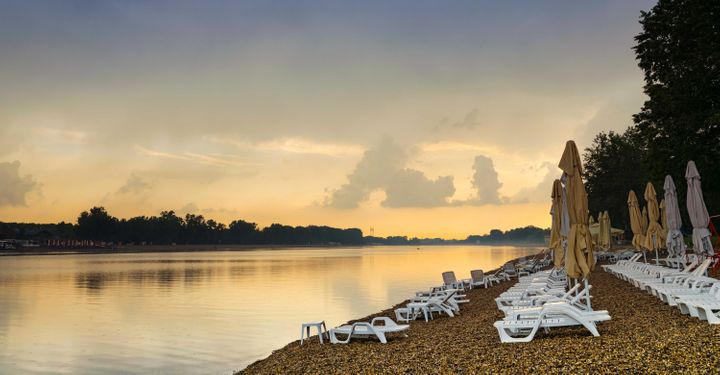 Landlocked Serbia still manages to have beaches, and one of the best is on the Sava River island of Ada Ciganlija in the capital, Belgrade. It's the city's summertime playground, with shingle beaches, watersports, loads of cafés, a golf course, a cinema, cycling trails, a little zoo and even a Wipeout-style obstacle course.
Visit in summer and you'll catch the island's contribution to the Belgrade Beer Fest, with live music and lots of beer.


Have a comment or question about this article? You can contact us on Twitter or Facebook.