Cities And Islands Multi Centre Holidays
Cities and islands combined: 7 of the best multi-centre holidays
Updated May 8, 2023
Published May 14, 2022
Just a pebble-toss from the bright lights of some of our favourite city break destinations and resorts lie pretty little islands where life moves at a gentler pace – the perfect relaxing antidote to days of frantic sightseeing and nightlife. Take a day trip, or stay a few nights longer – it's up to you. Here's our guide.


1. Dubrovnik and the Elafiti Islands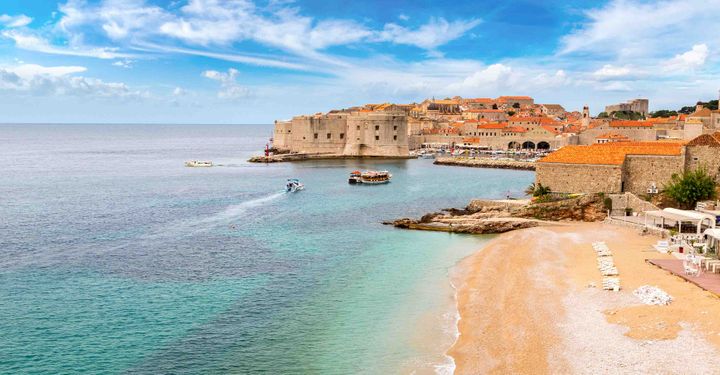 Huddled within its ring of massive ramparts, ultra-photogenic Dubrovnik became a must-do pilgrimage for Game of Thrones fans after it served as King's Landing in the long-running saga of swords, sex and dragons.
But within easy reach lie the Elafiti Islands, a group of lovely, rugged dots on the map where rugged limestone shores are crowned with pines and cypress trees.
If time is limited, Koločep is your top pick for a day out from Dubrovnik. Plan to get there early if you want to bag space on one of its two small beaches at Gornje Čelo and Donje Čelo, where there are modest beach restaurants (less modest is Donje Čelo's nudist section).
Sail a little further to discover Lopud, where a gracious fortified medieval monastery (now a boutique hotel) overlooks a dinky harbour village. There are plenty of cheerful café-bars here, and if you're not already sated with history after your stay in Dubrovnik you can slog to the hilltop Sutvrač for outstanding views. You'll find a super sandy crescent beach at Sunj, about 2.2km (1.3miles) from the harbour – but you'll have to foot it, as there are no vehicles on Lopud bar a few mini-tractors.
If you're looking for a laidback spot to stay for a few days, Šipan, largest of the Elafiti Islands, could be your best bet. Its beaches are pebbly, but the water is brilliantly clear and blue, and its hinterland is a verdant patchwork of vineyards and olive groves. You'll find plenty of friendly guesthouses and self-catering apartments in Suđurađ, Šipan's harbour village.
How to get to the Elafiti Islands from Dubrovnik: Ferry timetables vary throughout the year. Journey times are 30 minutes to Koločep; one hour to Lopud and up to two hours to Šipan.


2. Toulon and Iles d'Hyeres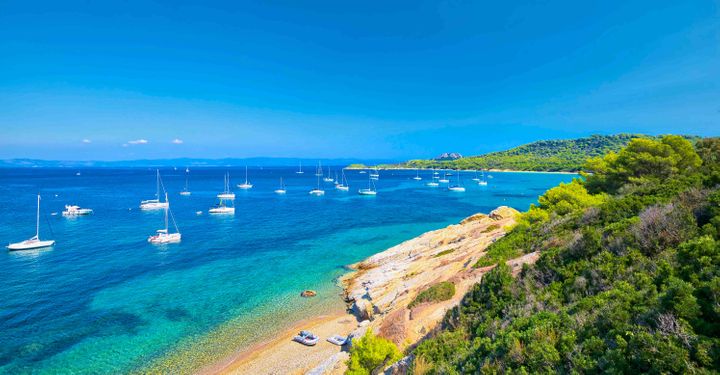 Gateway to Provence and the Cote d'Azur, Toulon is a funky, rejuvenated seaport city with a hip little artists quarter and enough bars and seafood restaurants to keep you happy for a long weekend. Bolt on a day trip or a short stay on the picture-perfect Iles d'Hyeres, 10km (6 miles) offshore for a great combination of city life and seaside leisure.
Porquerolles, largest of the three isles, is a traffic-free paradise of olive groves and pine woods, criss-crossed by walking and cycling trails, with shores fringed by sandy beaches and sun-kissed azure seas.
Its neighbour Port-Cros is surrounded by a marine national park where you can snorkel around the rocky coves. It was here that Jacques-Yves Cousteau, godfather of scuba diving, pioneered his 'Aqua-Lung'.
Finally, to visit Le Levant, you must wear full naval uniform, or nothing: almost all of the island is occupied by the French Navy, while the remaining 10% is the 'domaine naturiste' of Heliopolis – Europe's first 'textile-free' holiday resort. You can stay here, but if you'd rather keep your kit on (at least after dark), you'll find small hotels on Port-Cros and some cute boutique properties on Porquerolles.
How to get to the Iles d'Hyeres from Toulon: There are multiple ferry crossings from Toulon in the summer. The journey takes between 60 and 75 minutes.


3. Florence and Elba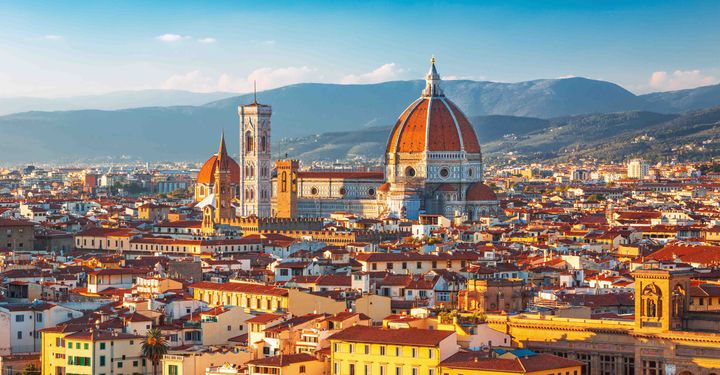 Elba is famed as the island where Napoleon Bonaparte was exiled in 1814, only to escape for the comeback attempt that ended badly for him at Waterloo. Plan to spend two or three nights to kick back after exploring Florence's fabulous but tourist-bustling palazzos and churches.
Apart from the two houses where Napoleon briefly stayed before getting bored with exile, Elba is pleasantly free of dutiful sightseeing - though you can ride an open and slightly terrifying cable car to the summit of Monte Capanne, the island's highest point. Sandy beaches on the west coast have the usual Italian portfolio of sun-loungers, seafood restaurants, gelaterias and watersports. Accommodation ranges from simple guesthouses to beach hotels with pools.
How to get to Elba from Florence: You'll need to combine transport modes. It will take around three and a half hours by bus or train and ferry.


4. Istanbul and Büyükada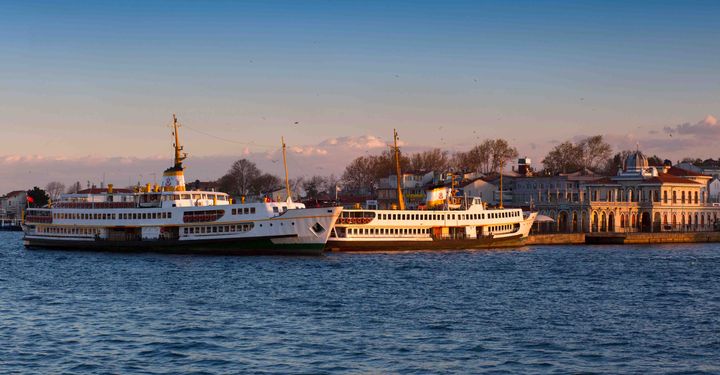 Istanbul is about as urban as it gets. But join the locals on an away-day to the 'Princes' Islands' to discover a trio of isles some 22km (around 14 miles) south of the continent-straddling megacity. You might even spot dolphins from the deck of the old-style ferries that carry Istanbullus to Büyükada for a lazy weekend lunch at one of its waterfront seafood restaurants, where fresh-caught tuna, red mullet, anchovies and lobster glisten on beds of ice to beckon you in.
Büyükada's name means 'big island', but you can cycle around its car-free roads in less than an hour, among old-fashioned wooden houses set in rose gardens and lemon groves. A visit here is a step back in time to an era – within living memory – before Istanbul became an ocean of brick and concrete. Don't expect big sandy beaches on Büyükada, but for a quick dip or a lazy day in the sun you'll find a scattering of beach clubs with loungers, watersports and café-bars.
How to get to Büyükada from Istanbul: Ferries from Istanbul to Büyükada take around 50-75 minutes.


5. Cancun and Isla Mujeres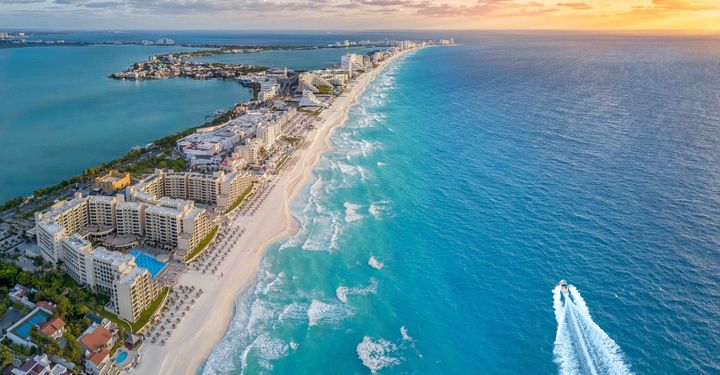 Mexico's favourite Caribbean resort has its own collection of sand-between-your toes islands where the pace of life is a good deal slower than in buzzy Cancun itself.
Isla Mujeres, a short hop, is a great day out. You'll see pelicans wheeling overhead as you sail in. Rent a golf buggy to drive around the island (which takes less than an hour), visit perfect beaches like Playa Norte, with its talc-white sand, and make a lunch stop to sample spicy grilled tikinxic fish, an island speciality, at a Playa Lancheros beach shack.
For wilder island experiences on Cancun's doorstep, take a boat trip to Isla Holbox to snorkel with giant (but harmless) whale sharks, or visit uninhabited Isla Contoy, a nature reserve that's home to endangered sea turtles, frigate birds and fleets of pelicans.
If you're tempted to stay longer on Isla Mujeres, you'll find accommodation ranging from thatched beach cottages to full-service holiday hotels with pools at Playa Norte on the north coast.
How to get to Isla Mujeres from Cancun: Isla Mujeres is less than 30 minutes by boat from Cancun.


6. Athens and Aegina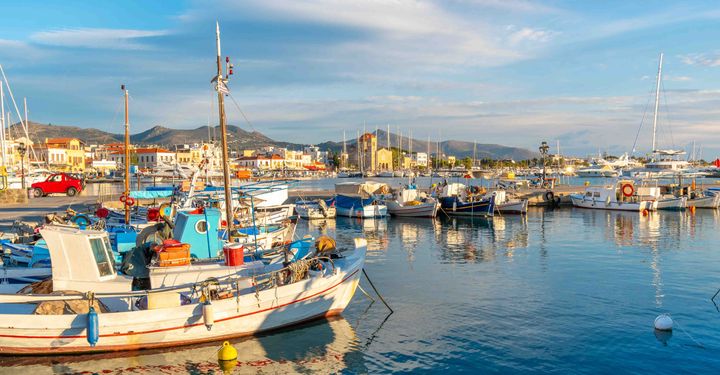 Greece is a small country population-wise but, with around 4 million residents, its capital is a big city by any standards. It's easy to escape its seemingly endless concrete sprawl, though. When you've had your fill of ancient Greek culture, head for Piraeus, Athens' seaport, and take a fast ferry to the islands of the Argo-Saronic Gulf.
It takes just 40 minutes to get to Aegina, so this little island makes a great day out from the city. There's the mandatory harbour village, where colourful horse-drawn carriages wait to take on a trot round town. Athenians travel to Aegina just to sample fresh seafood and sip ouzo in the village meze eateries. The sandy beach at Agia Marina, about 12.5km (8 miles) from Aegina Town, is a perfect place to cool off after visiting the island's must-see sights, which include the deserted medieval village of Palaiochora and the 2,500-year-old Temple of Aphaia. For a longer stay, you'll find affordable hotels in town and by the sea at Agia Marina.
How to get to Aegina from Athens: You can get to Piraeus from central Athens in around 20 minutes by car. Aegina is a 40-minute ferry from Piraeus.


7. Stockholm and its islands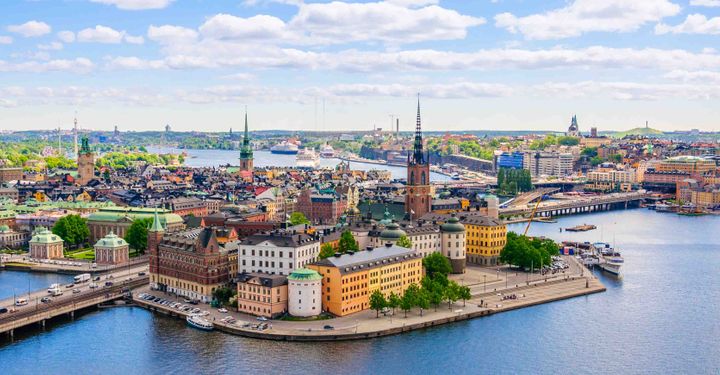 Sweden's heritage-rich capital ticks all the boxes for a city break, with grand royal castles and palaces, fascinating museums, and some of the best restaurants and liveliest bars in Scandinavia.
East of the city, scattered in a 80km (50-mile) arc close to the mainland, lies the Stockholm Archipelago. There are more than 20,000 isles and skerries here. Most of them are uninhabited except by seals and seabirds, but others are popular with Stockholm city-dwellers, who hop on the ferry for a day out, sail their own yachts (lucky them) or have enviable holiday homes amid wildflowers meadows and sweet-scented pinewoods. Vaxholm, close to the mainland, has the archipelago's biggest village, a charming place of traditional wooden houses. If you fancy a longer island adventure, head for Sandhamn on the eastern fringes of the islands. It's a yachtie mecca, and home to the exclusive Royal Swedish Club.
Granted, the Baltic isn't the Mediterranean, but there's a reason so many Swedes have mahogany tans by the end of summer: almost 19 hours of daylight in high summer, temperatures as high as 25C, and shallow waters that can be as warm as the Aegean in midsummer.
You'll find hotels, B&Bs and farmhouse style accommodation on these and other islands. Modern ferries and vintage steamers connect the inhabited islands with Stockholm, and if you're a confident boat-handler there are motor cruisers and yachts to rent from Stockholm.
How to get to the Stockholm Archipelago from the city: Islands are between 50 minutes and 2 hours from Stockholm.


Have a comment or question about this article? You can contact us on Twitter or Facebook.