European Beach Spots For Late Summer Sun
9 European beach spots for late summer sun
Updated August 12, 2022
Published August 19, 2019
By Clare Walsh
With the weather still warm in destinations around the Mediterranean and beyond, September is a great time to fly away for a relaxing beach break. We've picked out nine of the best spots in Europe, where temperatures remain high enough for you to laze about comfortably on the sand – while everyone back home starts wrapping up.


1. Cyprus
Average September temperature: 25C | Average highs: 30C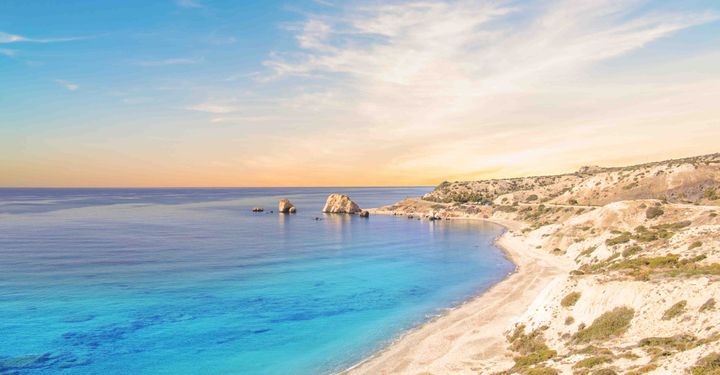 Temperatures can reach 30C in Cyprus in September – perfect if you're looking for some late summer sun. And whether you're looking for hidden and remote or exuberant and loud, Cyprus delivers on it all. Party-seekers can't go wrong with buzzing Ayia Napa, where beaches such as Konnos and Nissi are offset by beach bars and watersports.
Coral Bay in Paphos is a great family choice, with a gorgeous sandy beach and shallow waters, while those looking to escape the tourist trail could venture to Lara Bay. Close to the striking Akamas Peninsula Nature Reserve, it's best reached by safari or 4x4. The journey is worth it: this northwestern part of the island is home to loggerhead turtles, beautiful sandy stretches and panoramic views.


2. Malta
Average September temperature: 25C | Average highs: 28C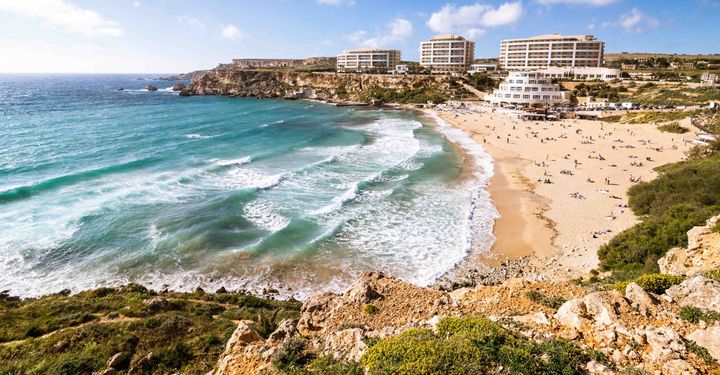 Malta has beach breaks covered. Its main coastal resorts – as well as some of its best beaches – are located in the north, including Mellieha Bay, Ghajn Tuffieha and Golden Bay. More secluded spots can be found on the island's tip, such as Paradise Bay and Armier, or you can head to nearby Gozo, which is separated from the mainland by a 5km (3 miles) stretch of sea.
Minimal development has enabled the beauty of Gozo to remain intact with one of the most striking beaches being Ramla il-Hamra – a large stretch of red sand that contrasts the verdant green countryside surrounding it.


3. Greek islands
Average September temperature: 24C | Average highs: 27C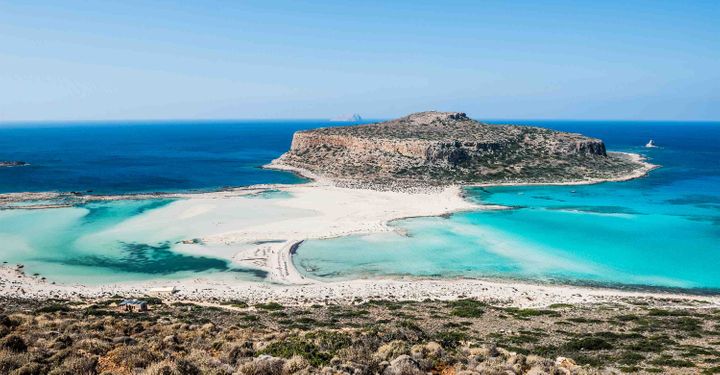 The Greek islands always deliver on superb beaches, balmy waters and lush scenery. Myrtos Beach in Kefalonia is widely considered to be one of the most beautiful beaches in the world, with pure white pebbles that glisten against the lush green mountainside – it's reachable by a long winding road.
Zante is another popular choice, with Navagio Beach or 'Smugglers Bay' the most famous due to the shipwreck on its shores – a boat and BBQ trip is one of the best ways to experience the gorgeous bay. Over in Crete, the lagoon of Balos is famous for its turquoise waters and white sands. You can reach it by venturing down a dirt track or by taking a boat from Kissamos.


4. Ibiza, Spain
Average September temperature: 24C | Average highs: 28C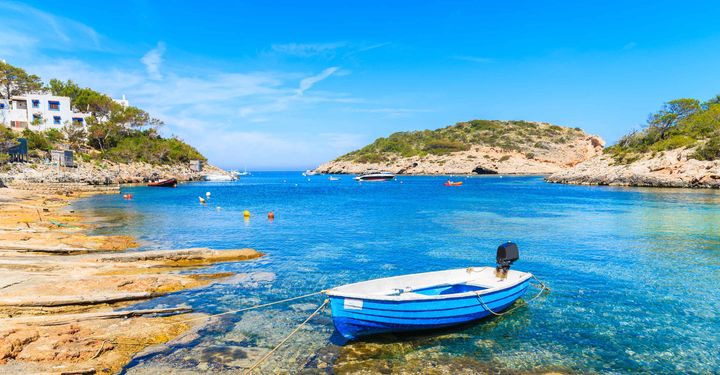 There's far more to the White Isle than neon lights and pounding beats, and Ibiza's northern side boasts some of the most picturesque beaches in the Balearics. Portinatx and Puerto San Michael sit amid pine-clad hills and are popular with families and couples, while Santa Eulalia on Ibiza's south-eastern coast boasts a vibrant marina, galleries and two spotless beaches.
And, of course, for a little more nightlife, Playa d'en Bossa and San Antonio offer beach-basking by day and a multitude of venues by night.


5. The Algarve, Portugal
Average September temperature: 23C | Average highs: 29C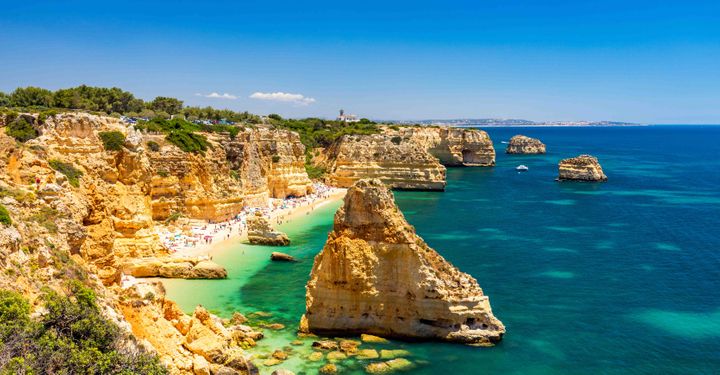 With an abundance of exceptional beaches, the Algarve is superb sunbathing territory for a hot September holiday in Europe. With a 30km coastline, Albufeira is one of the destination's most popular resorts. Away from its glorious stretches of sand, you can get lost in its atmospheric old town or head to one of the many restaurants and bars in the bustling new town.
Lagos offers great surfing and a more laidback vibe, while the sleepy fishing village of Alvor features great restaurants, shops and sheltered sandy nooks.


6. Tenerife, Spain
Average September temperature: 23C | Average highs: 27C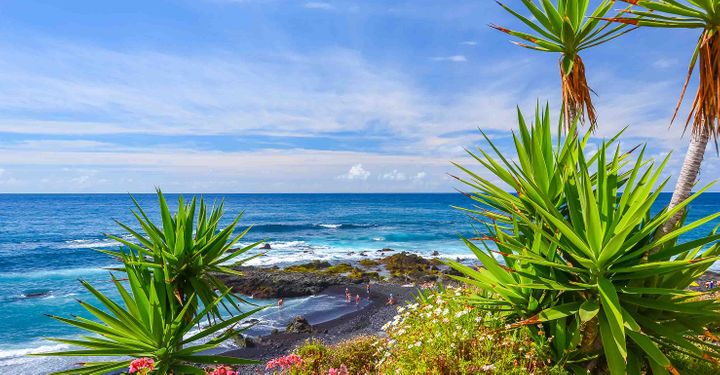 With temperatures still sizzling well into September, Tenerife makes an ideal getaway. Twelve of its beaches have Blue Flag status – just pipping its neighbour, Gran Canaria – with a combination of wide sweeping stretches and smaller, more intimate volcanic sand beaches.
Those looking for vibrant nightlife after a hard day's basking will find it at resorts such as Playa de las Americas and Los Cristianos, while the gorgeous Las Teresitas beach features fine yellow sand that was imported from the Sahara Desert, making it one of the few beaches on Tenerife where you won't see the usual black, volcanic sand.


7. Sardinia, Italy
Average September temperature: 22C | Average highs: 26C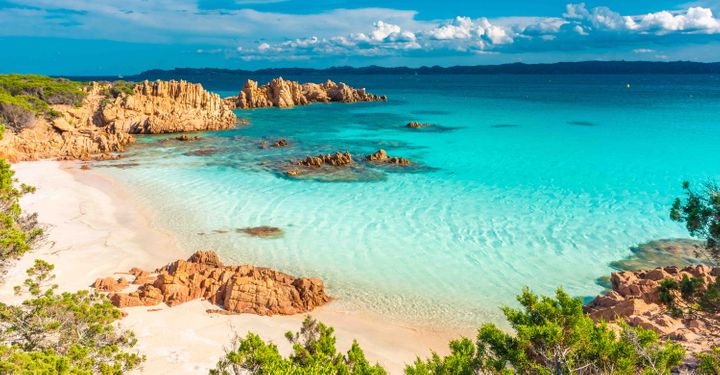 With over 1,000km of coastline, visitors to Sardinia have their pick of silver, gold or white sands. Located on the aptly named Emerald Coast, stunning Baia Sardinia offers crystal clear waters and powder white sands. Alternatively, mingle with the glitterati at Porto Cervo, which oozes glamour and offers plenty of opportunity for working on that celebrity tan.
Alghero, in north-west Sardinia, has a strong Catalan influence and San Giovanni beach – also known as 'the lido' – borders the town. However, for a beach with a real 'wow' factor, Maria Pia is just five minutes away by car and features a stretch of ice-white sand, haloed by scented pine forests.


8. Croatia
Average September temperature: 21C | Average highs: 26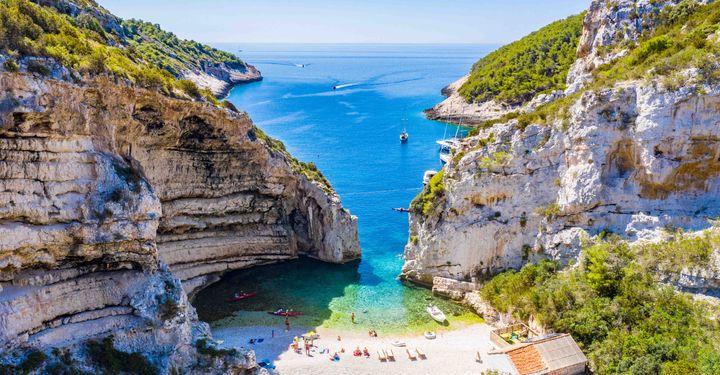 Croatia is blessed with several outstanding islands that offer a perfect escape for late summer sun, most of which can be visited by taking a ferry from cities on the mainland, such as Split or Dubrovnik.
Stiniva, on the beautiful island of Vis, is within easy reach by ferry from Split. Accessible by hiking a steep path or by taxi boat from the nearby Rukavac Cove, this exquisite patch of coastline is well worth the effort. Hvar is the place to visit for glamourous, sun-drenched stretches and trendy bars, while the gorgeous island of Mljet features protected forests, olive groves and two stunning saltwater lakes.


9. Corsica, France
Average September temperature: 19C | Average highs: 24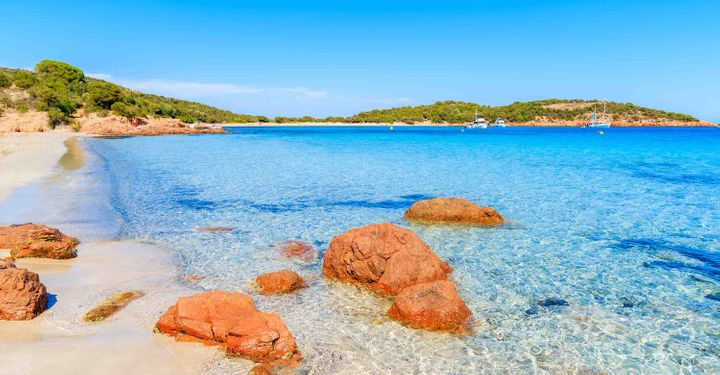 Featuring a diverse landscape of forest, vineyards and sandy beaches, photogenic Corsica is another great choice for September sunshine, offering crystal clear waters and horseshoe bays of white sand.
With its hilltop position affording fantastic views of the bay, Porto Vecchio boasts a beautiful beach and is a popular choice – its historic old town features vibrant pavement cafes, restaurants and designer boutiques. Calvi is another superb resort, which features a lofty citadel and 6km (3.7 miles) beach. Claimed by the locals to be the birthplace of Christopher Columbus, its marina is usually full of impressive yacht and is ideal for people-watching.


Have a comment or question about this article? You can contact us on Twitter or Facebook.