10 Croatian islands you've never heard of but should really visit
Updated July 4, 2023
Published August 21, 2018
By Mary Novakovich

You've probably heard of Hvar and may have even been to Brač, just off the coast of Split. But as Croatia's lovely islands become more popular, there's no better time to check out some of these other outposts. They might not be on your radar just yet but are worth a look – especially for some late summer sun.


1. Krk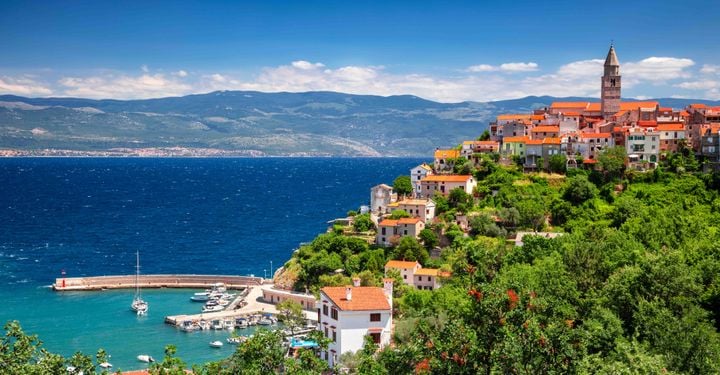 Tied with its neighbour Cres as Croatia's largest island, Krk in the Kvarner Gulf has been welcoming tourists since the middle of the 19th century – even if it's still not well known among the British. It's hard to know why, as it has its own airport (Rijeka airport) and is connected to the mainland via a bridge.
Enjoy the medieval architecture of Krk Town before heading south to Baška, where the island's loveliest beach hugs the coast. Wine lovers should visit the pretty hilltop village of Vrbnik, home to some top-notch white wines.


2. Cres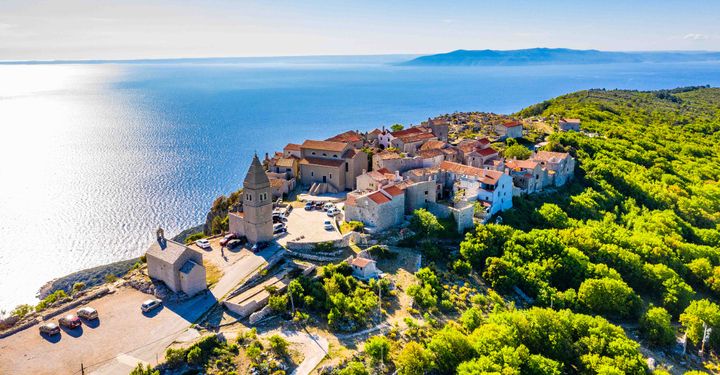 Wilder and sleepier than Krk, Cres is a favourite among hikers who want to explore several hundred kilometres of footpaths through woods and scrubby mountains. Nature lovers should keep their eyes peeled for the island's resident griffon vultures hovering around the cliffs near the village of Beli.
In the waterside restaurants in Cres Town, you can feast on the fabulous seafood, before relaxing on the beaches at Valun and Lubenice towards the south of the island.


3. Lošinj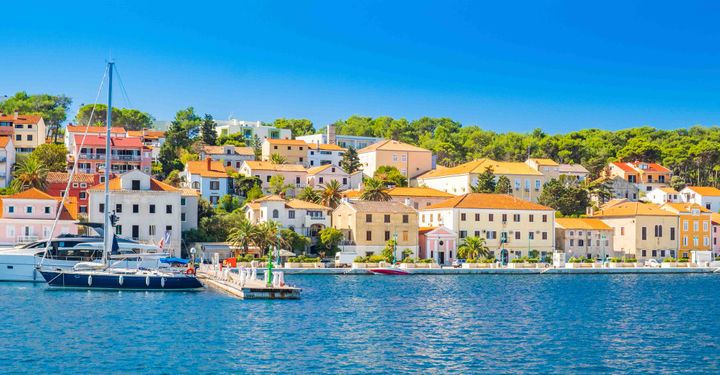 If you're already in Cres, it's hard to resist driving to the southernmost tip of the island, where a bridge connects it to Lošinj. This remarkably fragrant island is filled with luxuriant green vegetation, whose aromas keep you company on walks through wooded trails.
Take in the lively scene around the harbour in the main village, Mali Lošinj, where colourful architecture hints at its Venetian past, or take a boat trip to admire one of the island's marvels – a colony of about 200 bottlenose dolphins that have made their home in the island's waters.


4. Rab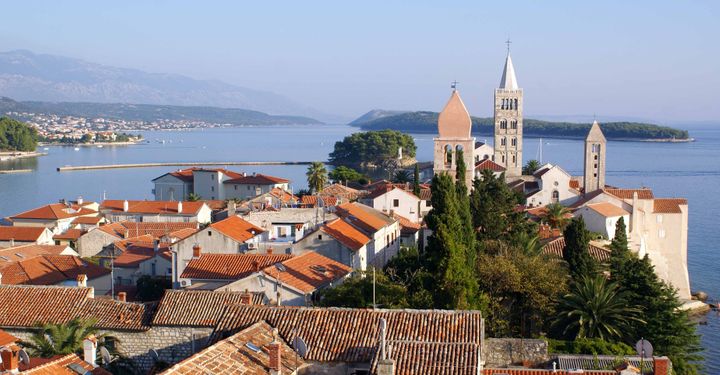 Croatia isn't particularly known for its sandy beaches, as you'll usually find pebbly or rocky ones instead. But the little island of Rab, just to the east of Cres, has managed to snaffle about 30 sandy beaches in spite of its diminutive size – the aptly named Paradise (or Rajska, as it's called) being the most popular.
It's not just the beach experience that sets Rab apart – Rab Town surely ranks as one of the most beautiful in Croatia, with a glittering medieval centre, winding marble alleys and a distinctive skyline of elegant bell towers.


5. Šolta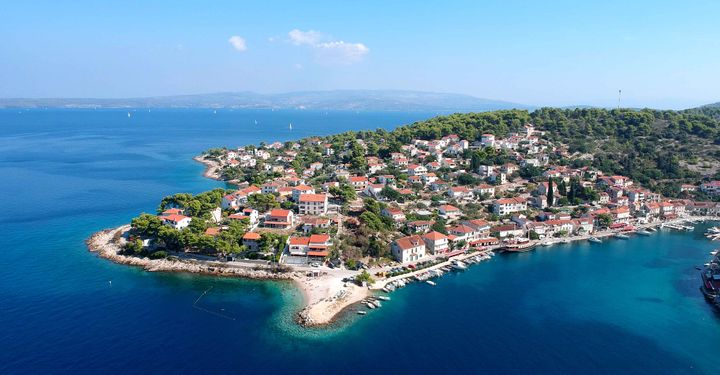 Overshadowed by its glitzier, bigger neighbours Hvar and Brac, little Šolta tends to get overlooked. But it's only a short ferry ride from Split, and a world away from Croatia's second-largest city.
When you're not swimming in the clear pebbly beaches dotted around the island and tucked into coves, get a taste of Šolta by trying its renowned Dobričić red wine, gorgeous honey and extra virgin olive oil. Then, take a boat trip around the island so you can drop anchor in some of its most secluded bays.


6. Lastovo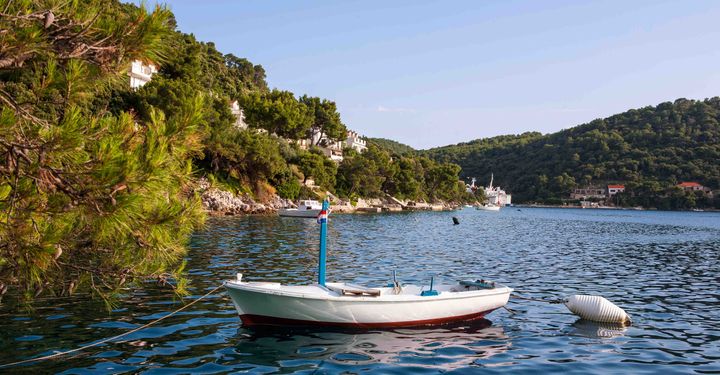 Marooned in the Adriatic south of Korcula – practically on its way to Italy – is tiny, tranquil Lastovo. It's so small that there's only one hotel – although you'll be able to find apartments and even a lighthouse where you can spend the night.
If you want to see the secret side of Croatia, you've come to the right place. Prepare to be lulled into a blissed-out state in Lastovo's dazzlingly blue pine-fringed beaches, or rent a kayak and explore the indented coast under your own steam.


7. Lopud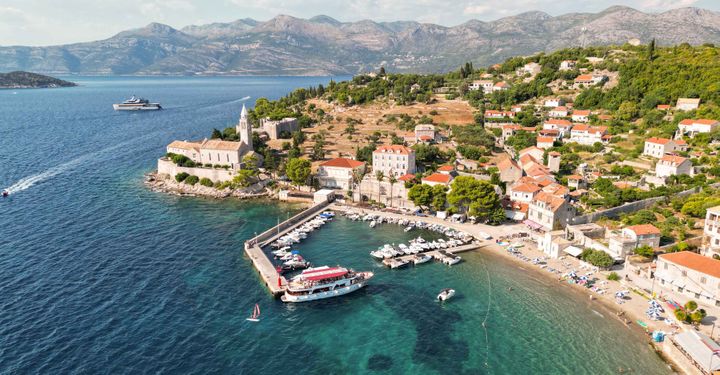 If you've been to Dubrovnik, chances are you would have joined a boat trip to the Elaphiti Islands just to the north. Chances are just as high you thought you'd like to stay and get to know this chilled-out little place a bit better. Now's your chance.
First take a stroll around the bay of Lopud Town and have a look at the grand houses built in the 15th century. Then follow the wooded path for about half an hour to the wide sandy beach at Sunj, one of the most alluring in the Adriatic.


8. Šipan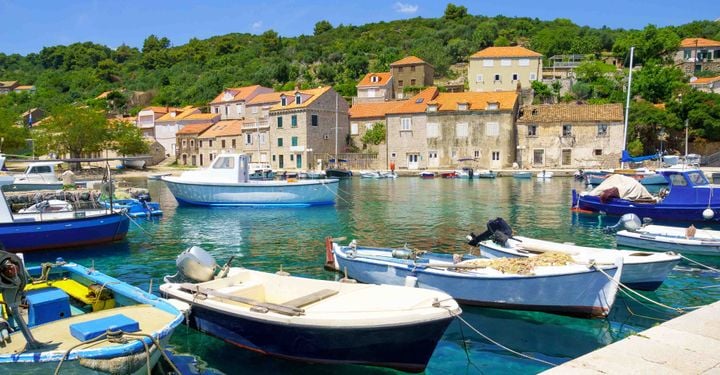 Another of the Elaphiti Islands, Šipan is the largest but it's by no means busy. Bookended by its two main villages, Šipanska Luka and Suđurađ, the island is filled with olive groves and family-run vineyards.
Little beaches are squeezed in and around the two main villages, and you can hire a bike if you want to get around the island easily. On your travels, you'll see the remnants of the palaces built by 15th-century Dubrovnik nobles at a time when they wanted a mellow little summertime bolthole. Who can blame them?


9. Dugi Otok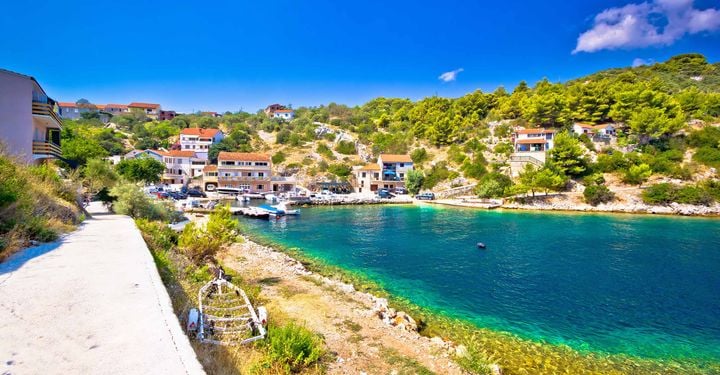 Sprawling in the Adriatic near the coastal city of Zadar are several long finger-like islands, of which Dugi Otok – 'Long Island' – is the best known. One of its big draws is the splendid beach of Sakarun (also known as Saharun). Then, there's the emerald beauty of the Telašćica Nature Park, whose sheltered bay curves around for 8km (about 5 miles) and is exceptionally wonderful.
You can take boat tours of Telašćica from the little village of Sali, which also offers trips back to the coast at Zadar.


10. Murter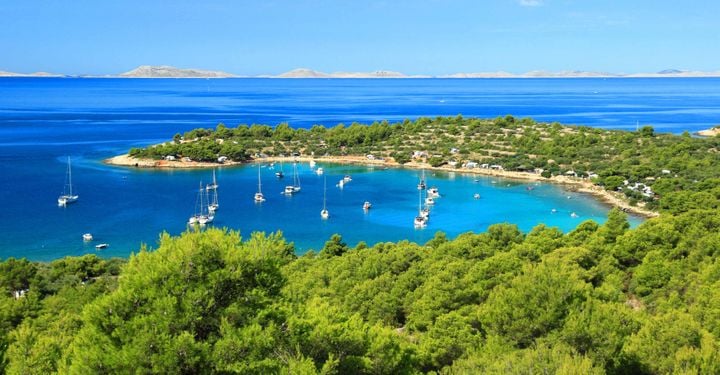 Dance festival fans might know Murter if they've been to some of the big parties at Tisno over the years, such as the Garden Festival and SuncéBeat. But while Murter has its own attractions – including the delectable Slanica Beach – it's also the departure point for one of Croatia's jaw-dropping wonders.
The Kornati Islands are the largest archipelago in the Adriatic, and most of its barren, white-bleached islands are uninhabited. Seen from the perspective of a sailing boat, they're a mesmerising collection of otherworldly islands surrounded by a deep turquoise sea. If you're not on your own boat, you can join an organised jaunt from Murter.


Have a comment or question about this article? You can contact us on Twitter or Facebook.