Croatia has soared in popularity among travellers over the past few years, with visitors flocking to wander the streets of its marble Old Towns, party on its picturesque islands and paddle in the aquamarine waters of the Dalmatian Coast.
There's plenty to do and see in this sunshine destination, writes Caroline Howley, and it's easy for travellers from the UK to make the most of it on a budget.
Where to stay on a budget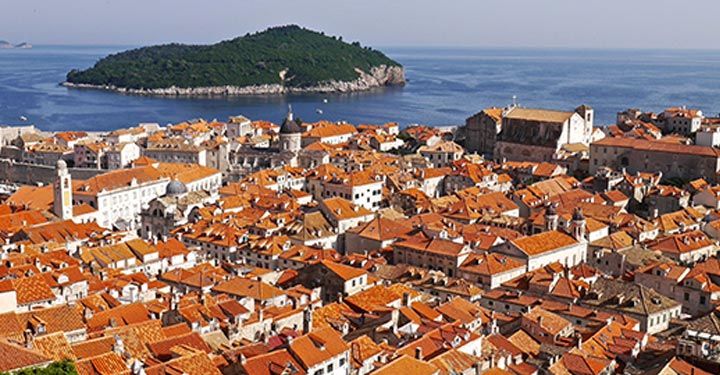 The Old Town areas of Croatia are immensely popular with tourists and are therefore the most expensive places to eat, drink and stay. While these walled cities are a must for any traveller visiting Croatia, it's worth exploring accommodation options outside their ancient boundaries.
Take a bus ride from Dubrovnik's Old Town and you'll find much cheaper accommodation in a variety of stunning coastal locations such as Zaton, while the Babin Kuk district northwest of the centre and the area around the marina are good options if proximity to a mixture of restaurants and bars is high on your list of priorities. Wherever you choose to stay in Dubrovnik, it's easy to access the centre via bus, and taxis are safe and cheap if you want to stay out late.
In Split, Diocletian's Palace forms about half of the Old Town – look at options outside this area to find cheaper deals. By opting to take a five-minute waterfront walk along the gorgeous Riva to your hotel rather than stay slap-bang in the middle, you can shave a lot of money off the cost of your accommodation.
With Dubrovnik and Split towards the south of the country being two of the most popular destinations in Croatia, hotels generally become cheaper the further north you travel. If you're working to a tight budget, it's worth spending some time in Zadar's Old Town, which also offers a more authentic Croatian experience than the polished – albeit beautiful – cities of the south.
Island-hopping is a favourite activity among visitors to Croatia, and this is where it's sometimes worth splashing out a little more on accommodation. It's much harder to get around by public transport on the islands, so staying somewhere central is important to ensure you make the most of your time on Hvar, Brač, or whichever other beautiful island you're on.
Where to eat on a budget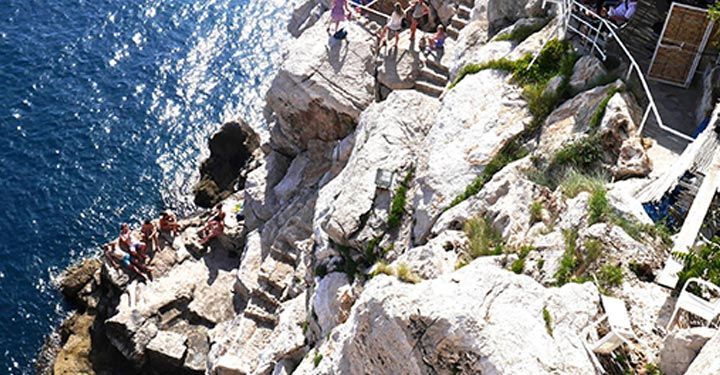 Menus in Croatian restaurants largely comprise a combination of spiced meat and Mediterranean options, which can make for some seriously heavy meals. Restaurants vary from traditional Croatian konobas situated on backstreets, all polished wood and hearty food, to high-end Italian joints in the trendy Old Town areas. As such, there's also a significant variation in price.
For a taste of authentic Croatia, order mixed grill or seafood at a family-run konoba. These traditional eateries can be found all over Croatia, and their food and drink is much cheaper than the restaurants catering to tourists. Opting for Croatian beers such as Pan or Ozujsko – no matter where you are – will usually save you money, while imported beers and spirits will be more expensive.
As you'd expect, Dubrovnik is packed to the brim with dining options. One restaurant that couples delicious pizzas with affordable prices is Oliva Pizzeria, situated in a pretty back alley near the centre of Dubrovnik's old town.
A night out in Zadar, meanwhile, wouldn't be complete without a late trip to student favourite, Crazy Pizza. A jumbo pizza here costs just 40 kuna (£4.50), and you can get a massive slice for only ten kuna (£1.10). Not only is the food here criminally cheap, making it perfect for travellers on a budget, but it's plentiful and delicious.
What to do on a budget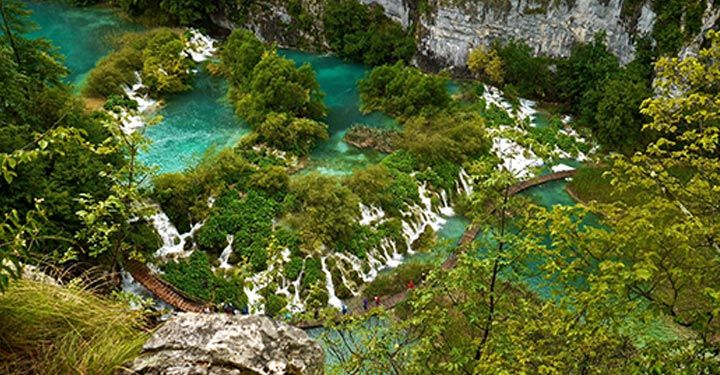 There are so many things to experience in Croatia that it's hard to pick out the highlights. However, with eastern European prices, it's easy to pack in plenty – even on a budget.
As mentioned previously, a visit to Dubrovnik's Old Town should be top of any traveller's itinerary, yet this is easily the most expensive place in the country, so careful planning is essential. Walking the city's ancient walls – a two hour experience which will set you back around 125 kuna (£14) – is a real 'must-do'.
Cafe Buza, which balances on the rocks just outside the city walls, offers a hip drinking experience with an incredible view of the sea, and makes for a truly memorable experience. Revellers hang out on the rocks at the cliff edge drinking Croatian beer, every now and then taking a refreshing dip into the sea.
One of the most famous sights in Zadar is completely free to enjoy. As the sun goes down, visitors gather to listen to the waves play the city's iconic sea organ. Zadar is also a fantastic location for a pub crawl, and as long as you stick to authentic Croatian bars selling local tipples this shouldn't set you back too much budget-wise.
One of Croatia's most stunning natural features is Plitvice Lakes National Park, which boasts endless aquamarine lakes and fairytale waterfalls. It costs just 110 kuna (£12) to enter and includes free bus transport throughout the UNESCO World Heritage Site.
How to get around on a budget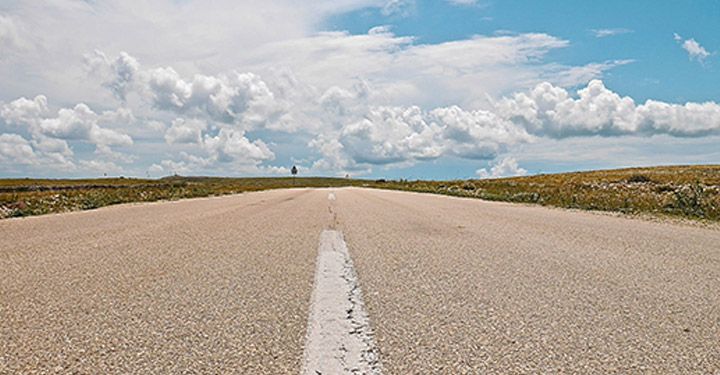 Croatia is a relatively small country, and it's possible to drive from Dubrovnik, in the south, to the northern capital of Zagreb in just eight hours. As a result, car hire is a great way to explore Croatia. This is not the thriftiest of options, however, with the car hire, insurance, petrol and green card to drive through Bosnia and Herzegovina all to be paid for, but it is an incredible way to see the country if you can stretch to it.
If you don't want to splash the cash on a hire car, the bus is perhaps the best option for exploring the country. Buses are usually modern, comfortable and inexpensive, and – unlike the train line – keep largely to the coast road. Tourists who are venturing up to Zagreb could also make use of the train network, though, which will get them to their destination more quickly.
When island-hopping, opt for ferries over fast boats. Not only are ferries safer and more frequent, but they're also much cheaper than the speed boats you'll see idling at the harbours.
Insider tips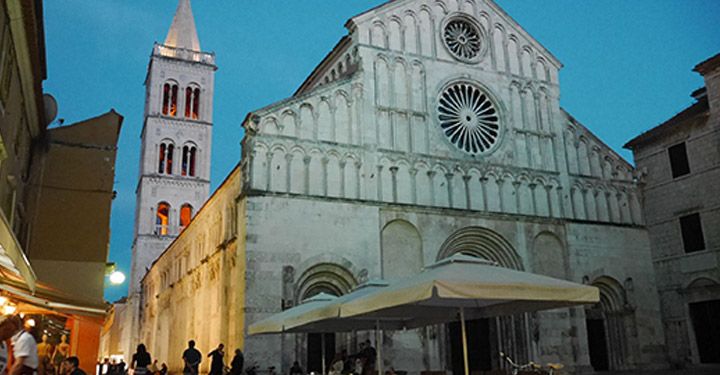 If you're a fan of the great outdoors, watch out for camping opportunities. There are plenty of campsites all over Croatia, which offer a much cheaper alternative to staying at large hotels.
Wherever possible, opt for accommodation with free transfers and free bike rental. Both features are common in Croatia, and will save you a significant amount of cash when it comes to getting around. Even if they're not advertised as part of your deal, it's worth asking, as if a concierge has a spare few minutes they'll likely give you a lift whether it's officially part of their job or not!
Croatian food can be a bit heavy. If you want to experience the culture while cutting the cost – and the calories! – stock up on a few bottles of the famous Brač olive oil, some crusty bread and Croatian wine, find a picturesque location and sit down for a delicious picnic.
Students can often get a good deal on their food, drink, transport and accommodation in Croatia simply by flashing their student card – if you have one, ensure you take it with you so you don't miss out!
Have a comment or question about this article? You can contact us on Twitter or Facebook.