Off the beaten track: Croatia's best beaches
June 24, 2019
By Mary Novakovich

Think of Croatia's beaches and the first that usually comes to mind is Brač's Zlatni Rat, with its distinctive V shape that makes it the country's poster boy for beach holidays.
But along Croatia's 1,800km-long Adriatic coast and its 1,244 islands, reefs and islets, there are plenty of other beautiful beaches away from the well-trodden path where you can dive into some of the clearest waters you'll see in the world.


Debeljak Beach, Kamenjak, Istria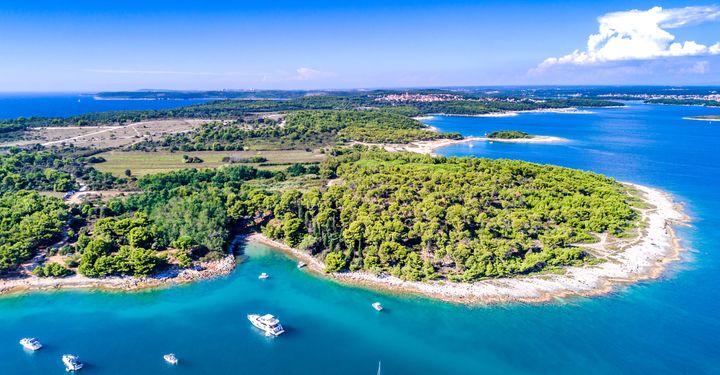 Pula, Istria's largest city, gets more than its fair share of visitors to its Roman amphitheatre and other ancient sites, and this is set to increase this year as new flights to the city are added from the UK. But drive just 15km south to the Kamenjak peninsula and you'll find the quiet, sheltered cove of Debeljak beach.
Like the majority of beaches in Croatia, it's pebbly and has some gravelly parts, so bring some swimming shoes to make things easier on your feet. However, once you get into the sparkling blue water, you'll find a sandy bottom. There's also a little beachside bar if you want some hot food and cold drinks.


Valun, Cres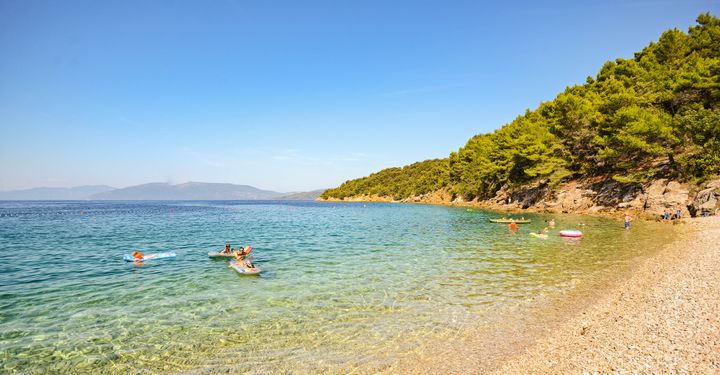 Cres is tied with its Kvarner Gulf neighbour Krk as the largest island in Croatia, yet much of it is undeveloped. Head west to the small village of Valun and follow the path to an intimate little swimming cove, where pine-clad hills curve around the pebbly beach.
The village may be tiny but there's no shortage of excellent fish restaurants near the beach. Feast on a plate of freshly caught prawns on a waterside table at MaMaLu, where fish and seafood arrive daily from a local fisherman.


Livačina Beach, Rab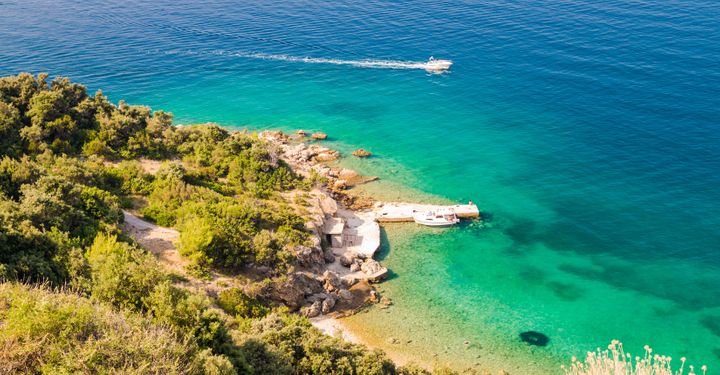 While pebbly beaches abound in Croatia, the small Kvarner Gulf island of Rab has been blessed with 22 sandy beaches within a 90sq km area. Head up to the Lopar peninsula and chill out on the sands of Livačina Beach, which is near its more famous neighbour, Paradise Beach.
Backed by pine forests, the beach has plenty of facilities, including restaurants and water sports centres. A visit to the island isn't complete without a stroll around exquisite Rab Town and its medieval marble streets.


Kraljičina Beach, Nin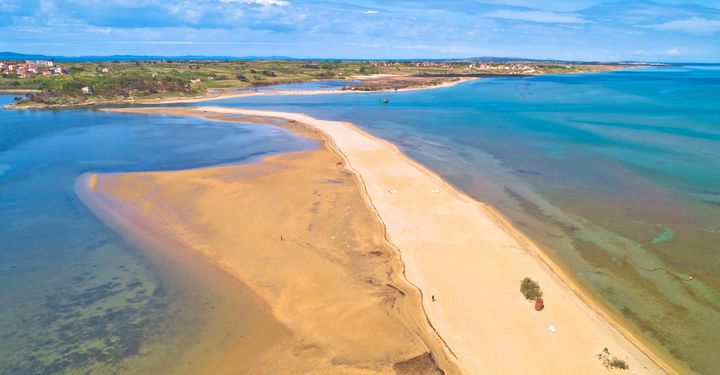 This is a beach fit for a queen – aptly enough, as that's what the name means. This sandy beach goes on for three kilometres and has a long shallow section that makes it a safe bet for small children. Once you've had a good splash about, give your skin a treat by wallowing in the medicinal mud that's right behind the beach.
Nin is an enchanting little town on its own islet that's only 500m in diameter and is connected to Croatia's mainland via a 16th-century stone bridge.


Sakarun, Dugi Otok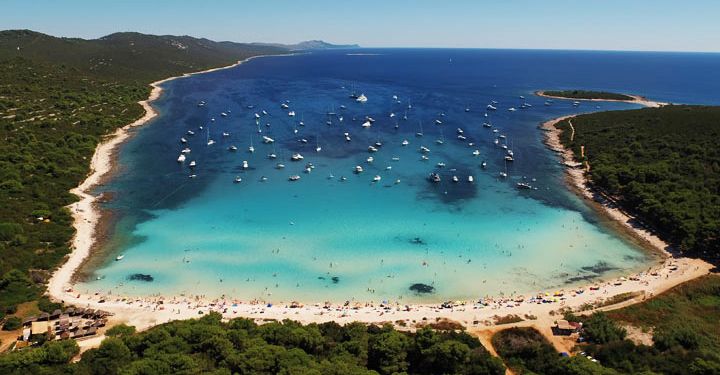 This spindly island in Croatia's Zadar archipelago lives up to its name – Long Island. On its north-west coast is long, wide Sakarun, where white pebbles soon give way to sand. Pine fringes give welcome shade, and there are a few beachside bars if you're thirsty.
You'll soon adapt to the island's slow and relaxed pace, and make time to explore the wonders of the Telašćica nature park on the southern tip of the island. It's easy to get the ferry to Zadar, where you can wander round the city's Roman ruins and discover its medieval and Renaissance architecture.


Smokova and Stoncica, Vis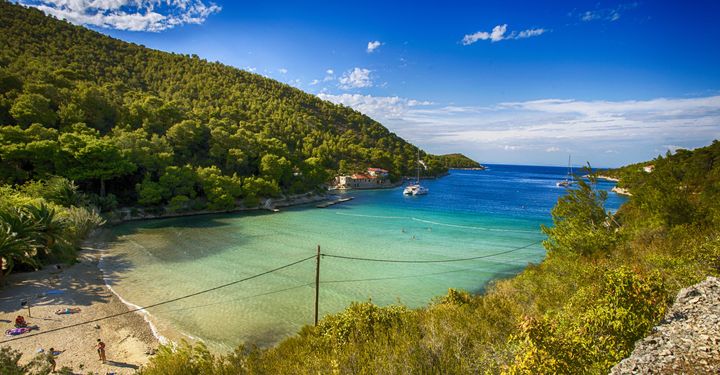 The small island of Vis is about as far away as you can get from the coastline, and it was a military base until 1989. Its indented coast harbours inviting little coves and beaches, including the sandy bays of Smokova and Stoncica. You won't find many facilities, but you might come across the remains of a Second World War aeroplane wing.
In addition to its beaches, Vis makes some of Croatia's most desirable wines, so find the time for a tour of the island's family-run vineyards. Look out for Roki's, which does fantastic food as well as wine.


Limuni, Mljet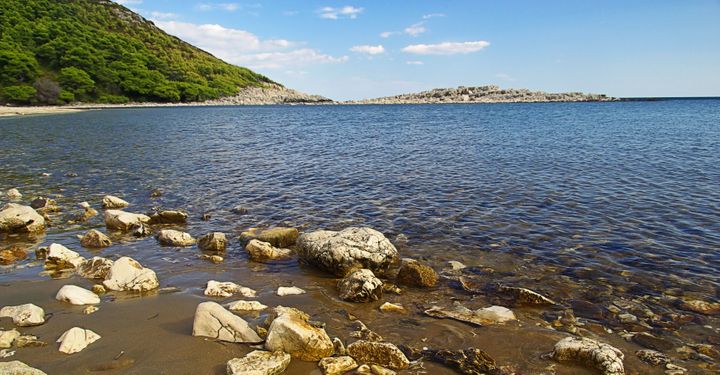 One of Croatia's greenest islands, Mljet is a popular choice for day trips from Dubrovnik. However, the day-trippers usually stick to the national park which takes up the western side of the island. For solitude, head to the oddly shaped peninsula hanging off its south-eastern end to visit Limuni beach.
This lagoon-like sandy beach is sheltered by pine forests, and its blue-green shallow waters are wonderfully clear. Nearby is the better-known double dose of beaches at Saplunara, and for a stand-out lunch, book a table at Villa Mirosa.


Trstenica Beach, Orebić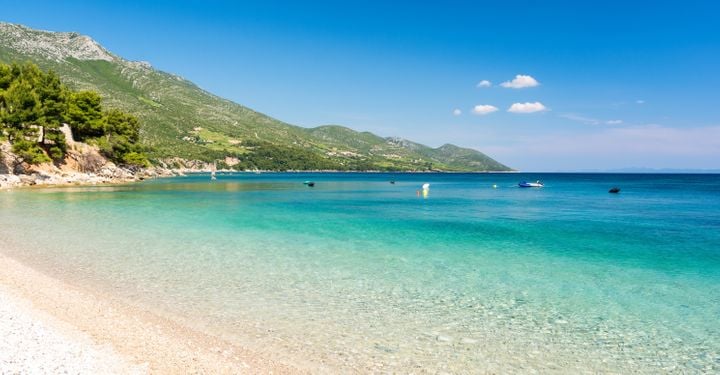 As ferry passengers leave Orebić for Korčula across the channel, they're turning their backs on one of Croatia's loveliest beaches. Trstenica's gravelly beach stretches for a kilometre, leaving plenty of space even in high season.
Grab a bite to eat from one of the snack bars on the beach, and if you're in need of shade, you've got cooling pine forests right behind you. For a bit of culture, visit Orebić's 15th-century Franciscan monastery, which is in a lofty position overlooking the town.


Badija island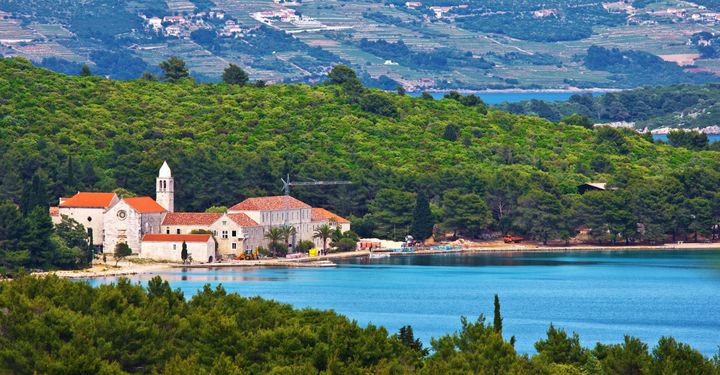 Take a 10-minute ride on a water taxi from Korčula to Badija, the largest in the Skoji archipelago. This forested island is ringed with pebble and rocky beaches, but one of the nicest is only about a 10-minute walk from the jetty.
Stop for lunch at the beachside restaurant and, if you have time, explore the peaceful cloisters in the 14th-century Franciscan monastery right by the landing stage. You might spot some of the island's tame deer that roam through the woods and like to say hello to visitors. There aren't any shops on this Croatian island, so it's best to bring your own supplies.


Nečujam and Maslinica, Šolta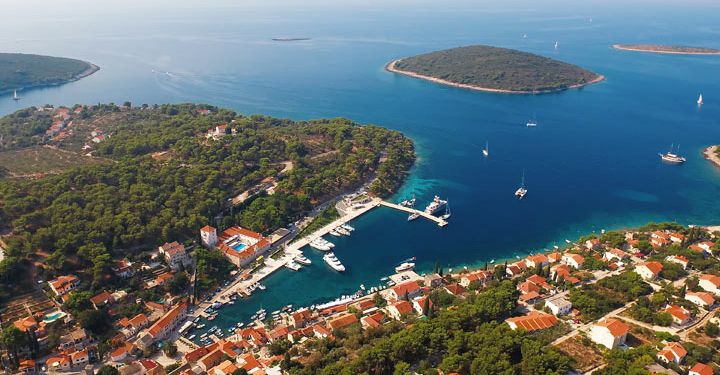 Šolta offers a quieter, calmer experience than its bigger and better-known neighbours Brač and Hvar, yet it's only an hour's ferry journey from Split on the Croatian mainland. Head to the little village of Nečujam – its protected beach is the largest on the island.
When you want a break from the pebbles, jump into the public pool overlooking the beach. It's even more relaxed at the island's western end among the tranquil coves of Maslinica. From its beachside cafés you can take in the views of a seven-island archipelago, which is a favourite among divers.


Have a comment or question about this article? You can contact us on Twitter or Facebook.