Say Bye To Benidorm 10 Of The Best Alternative Beach Breaks
Say bye to Benidorm! 8 of the best alternative beach breaks

June 4, 2019
(Updated July 24, 2020)
By Anita Isalska and Steph Marinkovic
Drop the sunblock and back away from that beach towel. It's time to seek horizons beyond Benidorm, Majorca and the rest of the beach-lover's A-list, and we're brimming with ideas for alternative holidays.
Golden sands and periwinkle-blue skies are guaranteed, but you'll find them on unsung Mediterranean isles, quiet Rivieras and rugged Atlantic islands instead.
Please note: The Covid-19 situation in these destinations may change at any time and it could affect your holiday. Before booking your trip, check the FCO advice and make sure you're comfortable with the T&Cs of your holiday operator.

Bidding goodbye to Benidorm? Make Croatia's Riviera your next stop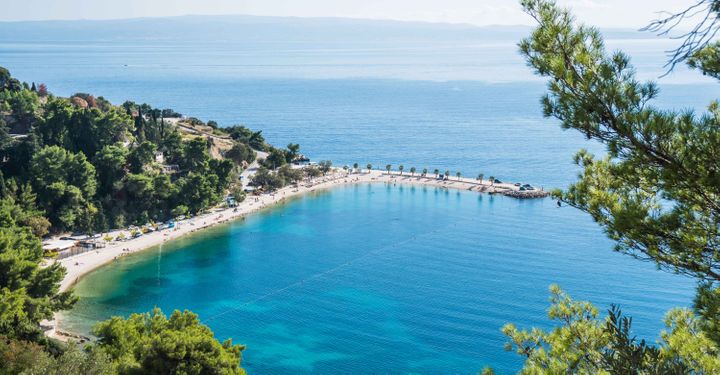 With family-friendly beaches, theme parks and spas, as well as nightlife that captivates the 18-30 set, Benidorm is a tough addiction to break. But you'll discover similar splendour along the Croatian Riviera.
Start with Split, a charming seaside town with some of the Adriatic's cleanest beaches. Keep the kids entertained with a ferry ride to Hvar island, bike rides on Marjan Hill or segway tours of the old town.
Once you've stowed the young ones at a hotel kids' club (try family-friendly Le Meridien Lav Split), you can wander through cavernous Diocletian's Palace or guzzle cocktails on Split's charming lanes.

Unmoved by Majorca? Sardinia's shores are waiting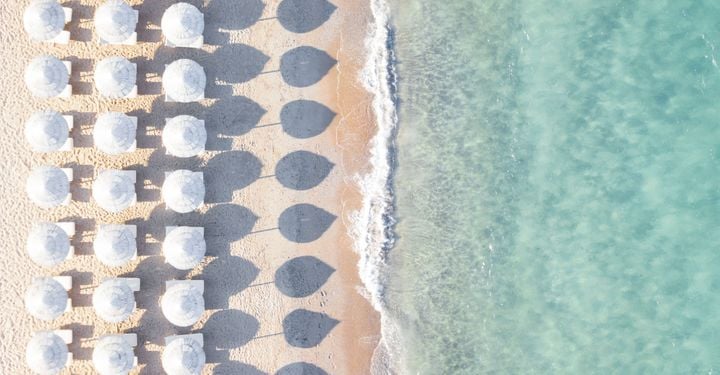 Despite excellent beaches on every coast, the island of Sardinia doesn't draw anything close to the same volume of visitors as Majorca.
Find Sardinia's best sunbathing spots along the northern Costa Smeralda, also home to its most glamorous resorts. Western Alghero is also excellent for kicking back on a beach, but the most peaceful pace can be found amid the baroque beauty of towns such as Oristano.
And you won't long for the Moorish forts of Majorca: Sardinia's crumbling nuraghe (towers), which date right back to the Iron Age, add mystery to the island's stunning coast.

Hooked on the Canaries? Drop your anchor in the Azores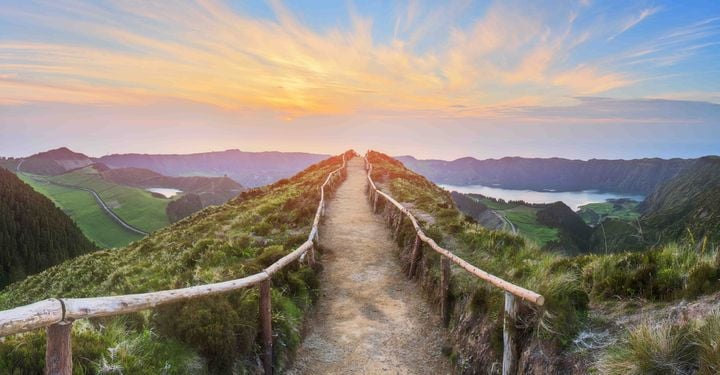 It takes somewhere truly remarkable to top the Canary Islands' rugged terrain, volcanic sands and crystalline waters. But the Azores in the North Atlantic might just have the right stuff.
Like the Canaries, this Portuguese archipelago boasts beaches and rippling cliffs, but it remains something of an unknown land for travellers.
Almost all nine islands are ideal for surfing (the largest isle São Miguel has the best choice). Alternatively, embrace a quieter pace on Santa Maria island, a patchwork of golden coves, green pastures and white-washed houses.
The Azores is also one of the world's best places to whale watch, with one-third of the world's whale species letting off steam in these deep blue waters.
Please note: While the FCO no longer advises against all but essential travel to the Azores, you may still need to quarantine on your return to England. Always check the FCO advice before you book.

Addicted to the Algarve? Fall head over heels with Parga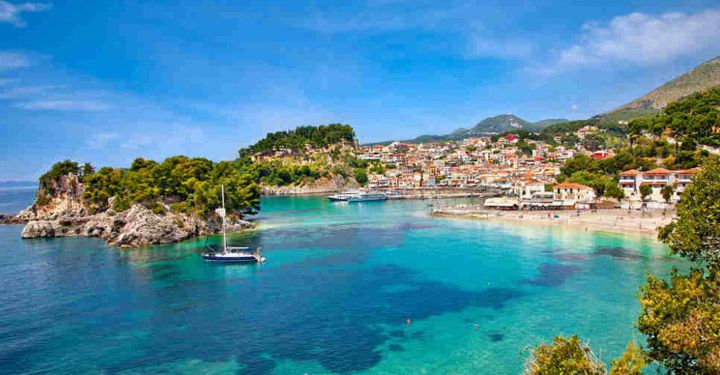 Plenty of beach destinations rival coastal Portugal, if you know where to look. Parga, on a pine-fringed stretch of Greece's northwest coast, strikes a similar balance between family beaches and lively tavernas.
Sizzle on Krioneri Beach, the most central of Parga's sunbathing spots, or seek out relative calm on family-friendly Valtos Beach (backed by an excellent camp site). Summer adds fizz to the old town's bars, but sleepy Parga never gets too raucous.
Beyond the beaches, board a boat to pretty Paxos and Antipaxos, or unleash your inner Lara Croft by rambling the spooky ruins of the Necromanteion (20km southeast of Parga), which the ancient Greeks considered a gateway to the Underworld.

All glitzed out in the Amalfi Coast? Dip a toe into Calabria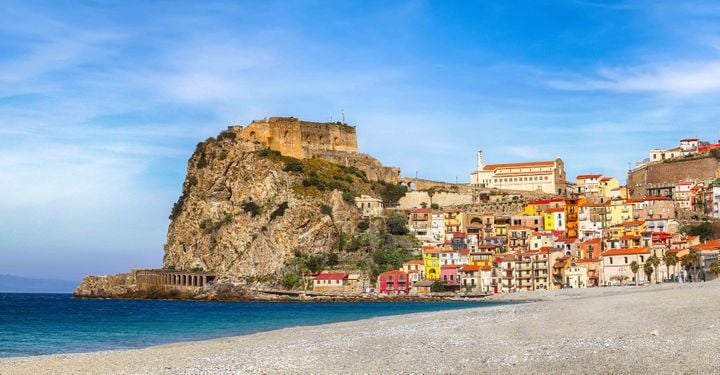 The Amalfi Coast doesn't have the monopoly on glam. The 'toe' to Italy's boot, Calabria is brimming with grand gems.
In Tropea, winding streets snake through its centro storico, offering up stunning sea views in the most unlikely of places. And along its coast, the impressive Santa Maria dell'Isola church is the postcard shot. For a little extra luxury, sailing is one of the top experiences in the area.
Further south is Scilla. Once famous for its star role in Homer's Odyssey, today the town's main drawcards are its pretty pastel houses, a sandy beach and Castello Ruffo, which sit high on a rocky promontory.

Swap slow living in Malta for a Corsican chill-out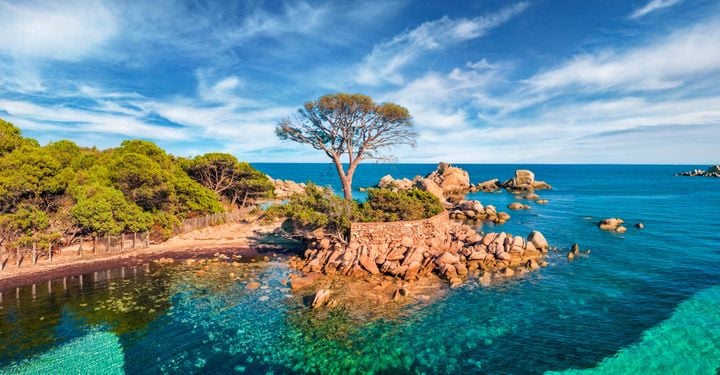 Are you yearning for stress-free island life, with slow-food, fresh air and coastal splendour? Malta might be the classic choice, but unsung Corsica has many of the same charms.
This French territory has 1,000km of coast and nearly 200 beaches. As in Malta, historic sights abound: don't miss the Roman ruins of Aléria and Filitosa's prehistoric sites.
Quicken your pulse along Corsica's GR-20 hiking path or plunge into snorkel-worthy waters along the shores of La Balagne. With lavender and heather perfuming the sea breeze, and cuisine overflowing with blossom honey, boar saucisson and rich Brin d'Amour cheese, Corsica will beguile you through all four senses.

Skip Paphos for the sun-kissed Turkish Riviera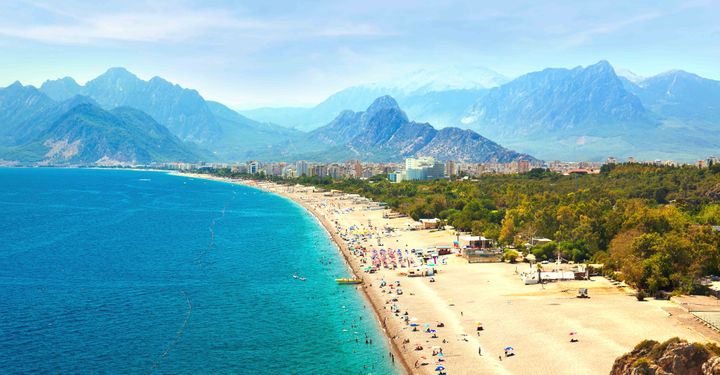 Paphos' beaches and ancient ruins are hard to beat, but you'll find their likeness along the Turkish Riviera.
Gateway town Antalya, the largest on the Turkish Med, fires the imagination with stately monuments such as Hadrian's Gate and Roman era Hıdırlık Tower, while sand beaches like Lara are superb territory to catch some rays.
Beyond the beach life, you can amuse the kids at Antalya Aquarium, with the world's largest aquarium tunnel at 131m long, or feel the spray of Düden Waterfalls.

Give Menorca a miss and discover France's tiny islands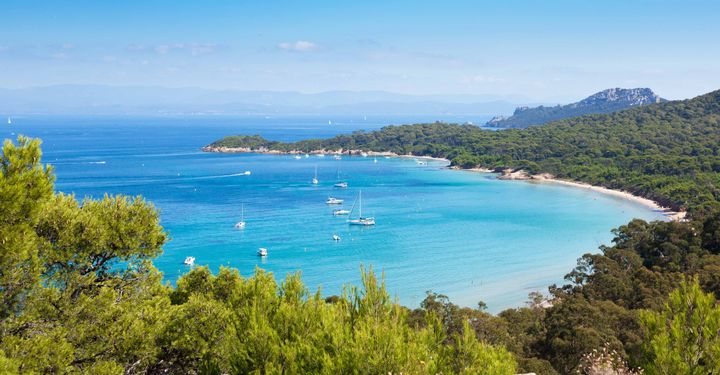 Menorca may already be quieter than its bigger sister, but for a holiday that seriously feels one step removed from remote, the Îles d'Hyères are just the ticket.
The main island, Porquerolles, is about 20 minutes from Hyères on France's south coast and its national park designation means much of the island is wonderfully untouched. Transport is of the two-wheeled kind (cars are banned) and hotels are few and far between.
Plage Notre Dame is touted as the best stretch of sand on the island, though its other beaches certainly won't disappoint. For history and panoramic views, there's Fort St. Agatha, while art-lovers can get a fix at Fondation Carmignac.

Get off the beaten track:
Have a comment or question about this article? You can contact us on Twitter or Facebook.
Sign up. Be inspired. Travel.
Subscribe now for hand-picked holiday deals, inspiration and the latest travel tips, straight to your inbox.