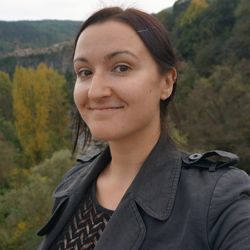 Curious to trace my family's roots in Eastern Europe, I caught the travel bug at an early age. Living in France for a year sealed the deal, and I was soon spending any spare cash on rail tickets and hostels. Travel was challenging me, changing my perspective, and shaping the course of my life. I wanted to write stories inspiring others to travel in meaningful ways, so I became a freelance journalist.
Along the way, I've created guidebooks for Lonely Planet, reported for BBC Travel and The Independent, and written features for TravelSupermarket, CNN Travel and many more. Specialising in France, Central and Eastern Europe, Australia and the USA, I love writing about history and off-the-beaten-track destinations, whether it's Bulgaria's historic mountains or Australia's outdoor art galleries.
After migrating to Melbourne and enjoying two years filled with flat whites and Aussie beach culture, I moved again to San Francisco. Now I write about California's quirky culture and outdoor scene (as well as my European and Australian favourites), with a focus on sustainable travel, road trips and intrigues of culture and history.
Find me on Twitter @lunarsynthesis and Instagram @lunarsynthesis, and read more of my stuff on my website anitaisalska.com.