9 alternative long-haul destinations you'll love
Updated October 19, 2022
Published December 13, 2019
If well-trodden favourites such as Thailand, Orlando and Sydney don't rev your travel engine, these nine lesser-known long-haul holidays are sure to inspire. From Canada to Cuba, these destinations have wondrous wildlife, intriguing cuisines and beaches blissfully free from crowds.


Tired of Thailand? Venture to Vietnam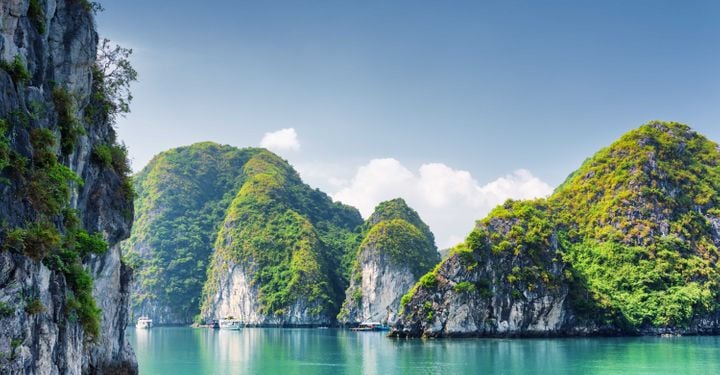 Bangkok's temples, Ko Samui's warm seas, raucous Full Moon parties… there are countless reasons Thailand tops travel wishlists. But Vietnam has an equally intoxicating mix.
Start by cruising Halong Bay: this World Heritage Site is studded with limestone outcrops and you can clamber right into cave mouths that drip stalactites. If scuba or sunbathing appeal, popular Nha Trang has plenty of beaches lapped by gin-clear water, while wannabe castaways can find solitude on the remote Con Dao islands.
Any yearning for Thailand's green curries and pad thai will vanish with your first bite of bánh mì, Vietnamese crispy baguettes stuffed with seared beef, beansprouts and soy-drenched pork.


Over Orlando? Family fun awaits in Calgary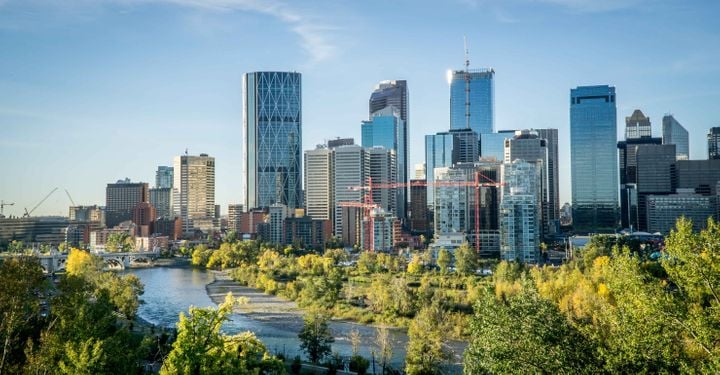 It's not only that famous mouse who keeps families flocking to Orlando. As well as having SeaWorld, Universal and Disneyland in its roll-call of theme parks, Orlando is close to natural hideaway Wekiwa Springs, and it's in the heart of the 'Sunshine State'.
But if you're willing to forgo that Florida tan, why not look north for a Canadian alternative? Calgary is home to western Canada's largest amusement park, Calaway Park, with 32 rides and live entertainment galore across 160 acres of grounds. Then there's the zoo and bird sanctuary, and enough science and transport museums to keep kids (and geeky parents) entertained for days.
Calgary is famous for its annual summer rodeo, but you can also visit in winter for ski trips to Banff National Park (90 minutes' drive west).


Beyond Barbados? Be dazzled by kaleidoscopic Cuba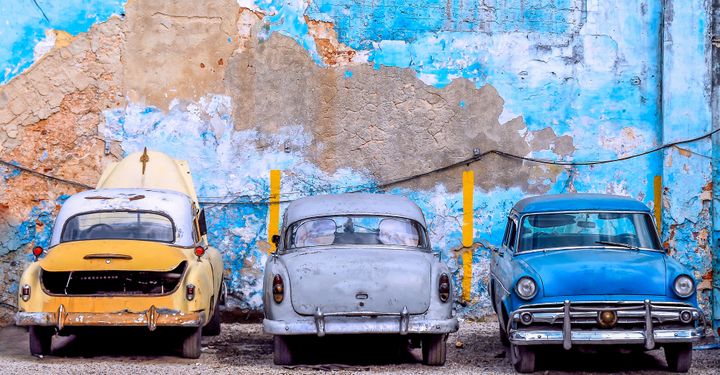 It isn't only Barbadians who enjoy a sensuous mix of palm beaches and excellent rum. If Cuba makes you think of cigars, Cuba Libres and antique cars, you won't be disappointed. It all comes with a backdrop of pearl-white sands and mural-painted streets, with a soundtrack of sultry rumba.
This nation's revolutionary history is fascinating enough to pry you from beaches like Playa Ancón, or you can simply stroll Havana's colourful streets in between rum cocktails.


Conquered Cancun? Steer south to eco-paradise Costa Rica
It's hard to top Cancun's combination of tropical warmth, sizzling beaches and wildlife draws such as Isla Contoy. But venture south and you'll be rewarded by Central America's true Eden, Costa Rica.
Start in Cahuita for easy living and volcanic sand beaches, hike the trails around Arenal volcano, or nurture your inner Indiana Jones in thick jungles that conceal sloths, howler monkeys and even caiman who lift their noses curiously above the swamps.
Family-friendly spots such as Veragua Rainforest Research and Adventure Park combine ziplines and scientific discovery, guaranteed to spark the imaginations of young adventurers in your brood.


Move over, Maldives! The Seychelles are stealing the spotlight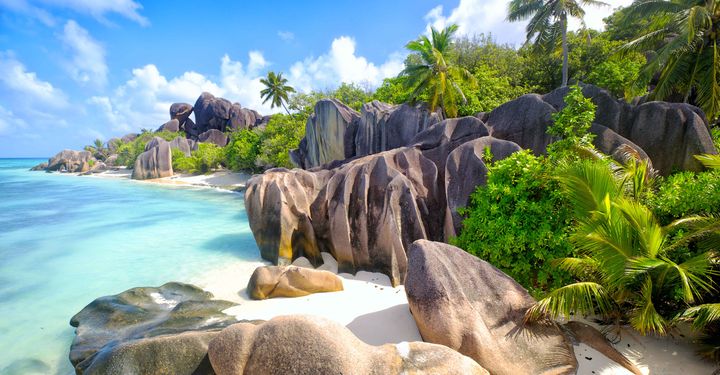 Honeymoon favourite the Maldives has stiff competition in the Seychelles – if 'competition' is even in the vocabulary of these laidback, far-flung isles. With more than 115 islands to choose from, the Seychelles create a delightful dilemma.
Mahé, the largest island, is the most vibrant, but a slower pace can be found in smaller Praslin, home to Anse Lazio beach – which graces many a brochure with its topaz waters and distinctive granite boulders. Even smaller and more chilled out is La Digue, with barely any cars to interrupt the soundtrack of lapping waves.


Adrift from Jamaica? Sail away to Puerto Rico instead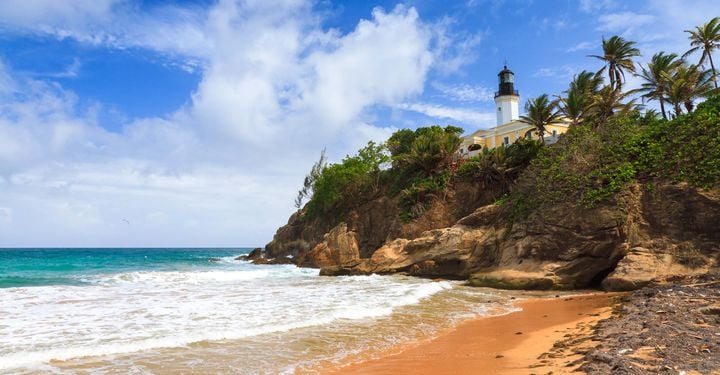 From waterfall hikes to street parties, Jamaica has long been a destination to quicken the pulse – complemented by ample rum and white-sand beaches to help you unwind.
Puerto Rico is just as thrill-packed with its salsa rhythms, surfing and tropical interior. Wriggle your toes in sands from pristine Cabo Rojo, in Puerto Rico's southwest, right to russet-toned Playa Colorá on the east coast.
Get steamed up in El Yunque National Forest, feel the spray of Mina Falls or scramble along La Roca trail for views of the cloud forest. Locals call it the 'Island of Enchantment', and this is one spell that shouldn't be resisted.


Done Dubai? Stop over in Abu Dhabi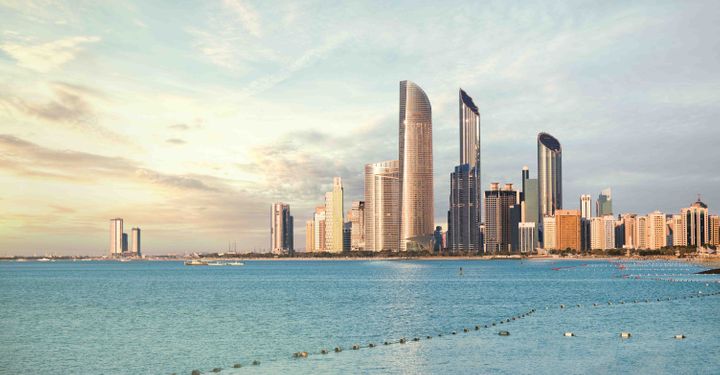 It's hard not to be dazzled by Dubai's sparkling skyscraper shorelines, gleaming five-star resorts and pristine private beaches. Slide down south however and you'll find equal glamour but with a simpler style of life.
Like Dubai, Abu Dhabi has its own decorated skyline, home to world-class modern architecture such as the Etihad Towers and aptly named The Landmark. Buildings don't get more opulent than its lavishly designed Sheikh Zayed Grand Mosque and Emirates Palace, while the sleekly engineered silhouette of the Capital Gate Building gives Pisa's famous leaning frame a run for its money.
Move beyond the high-rise facade for a taste of traditional Arabia. Stroll the souks and spice shops among the artisan craft demonstrations at Heritage Village or watch the morning catch come in at Mina Zayed Fish Souk before sampling your seafood of choice, cooked to perfection at one of the fish market's restaurants.


Step aside Mauritius! Zanzibar has a trove of attractions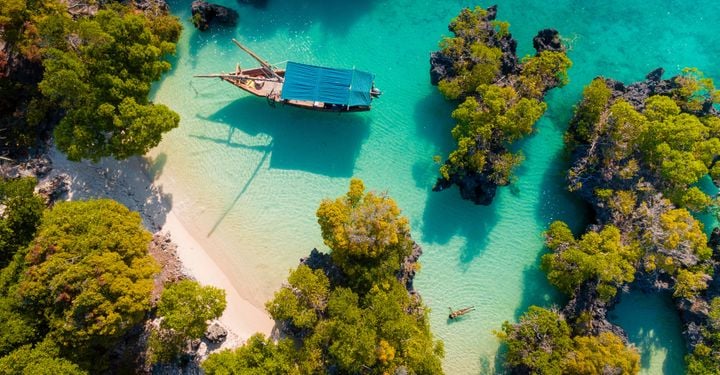 Mauritius and Zanzibar are united in their swashbuckling histories of pirates and spice trade. But Zanzibar is yet to seize its share of the tourist limelight.
Not that this archipelago, scattered off the coast of Tanzania, is troubled by the lack of attention. After all, there's nothing to envy with an east coast lined with fine beaches, resplendent coral reefs, and UNESCO-listed Stone Town.
Thrillseekers can delve into lush Jozani Forest, clamber atop the waterfront Old Fort, or dive with dolphins with a little help from the experts at One Ocean.


Searching beyond Sydney? Let Tasmania tempt you south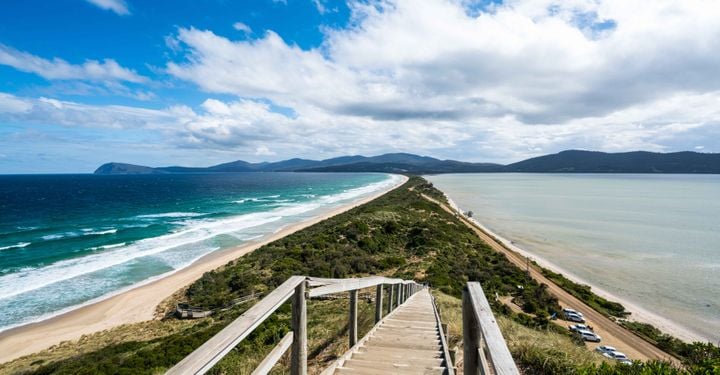 Bondi (pronounced bond-eye), the Opera House, that bridge… there's no denying Sydney has a royal flush of globally renowned sights. But Australia's island state has wonders of its own.
Get back to nature beneath the craggy peaks of Cradle Mountain, raft the thundering Franklin River, or meet native marsupial the Tasmanian devil (no, it looks nothing like the cartoon). Reward your exertions with fresh oysters and cheeses made on gourmet hideaway Bruny Island.
For memorable shores, it's hard to beat Wineglass Bay, an arc of white sand that positively glows against the sea. You'll need to hike for an hour through Freycinet National Park to reach this stunning lookout, but like so many of the best travel experiences, it's well worth the wait.


Have a comment or question about this article? You can contact us on Twitter or Facebook.