April 30, 2021

So you want to see momentous skyscrapers, explore legendary food markets, and step into Hollywood movie sets? Then you need a city break in the United States!
Immortalised in countless films, cities such as Los Angeles and New York City may have a near-mythic quality that continues to pull big crowds, but others – bourbon-soaked Louisville, toe-tapping Austin and whimsical Portland – are starting to steal their thunder.
For culture, history, nightlife and nature, these are the best ten cities to visit in the US.


1. New York City, New York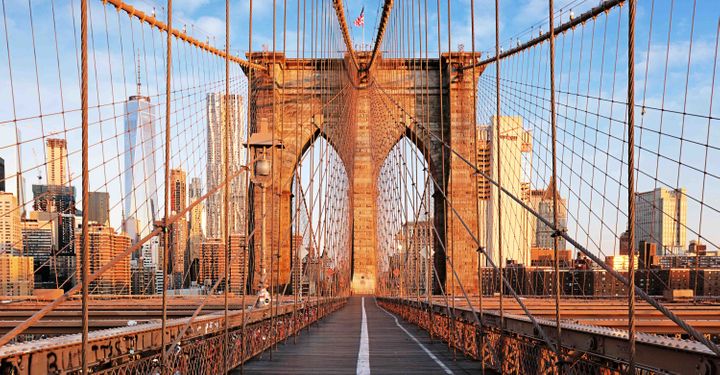 Exploring the Big Apple is like gorging on a grand buffet of shopping, museums and nightlife. Start with the icons. Take the lift to the Top of the Rock for twinkling views of Manhattan's most famous art-deco skyscraper (while humming the chorus of Empire State of Mind).
Linger over brunch, perhaps sausage scramble at Egg Shop or frittata at Cookshop, always with a sparkling cocktail. Head to flashy Times Square, find the TKTS Booth, and snap up Broadway tickets at a knock-down price. Explore the Guggenheim Museum and roam Central Park's leafy expanse.
For riveting insights into NYC's immigrant history, tour the Tenement Museum then walk across Williamsburg Bridge, directly towards this Brooklyn neighbourhood's teeming bars and restaurants.


2. Los Angeles, California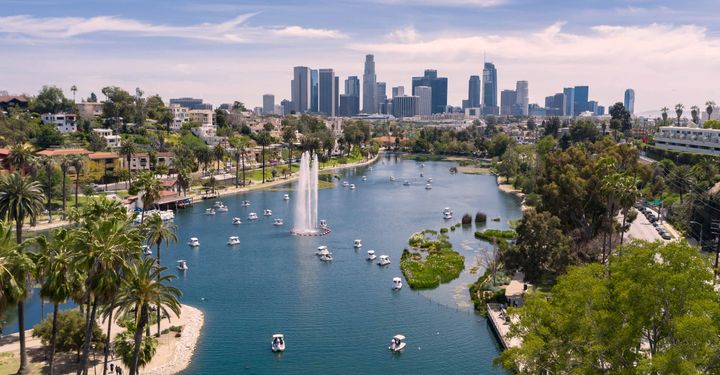 Don your biggest shades – you're going where dreams are made! Down in sultry southern California, rollerbladers in short-shorts perform zig-zags by Santa Monica Boardwalk, while bronzed sun-worshippers flock to Malibu's wave-kissed sands.
Step through LA's movie history along the Hollywood Walk of Fame's star-spangled paving stones, then peer behind the silver screen at Universal Studios. Hike to Griffith Observatory to gaze at the Hollywood sign, and finish in a downtown rooftop bar (NoMad's is terribly chic).
Kids in tow? Fly your broomsticks to The Wizarding World of Harry Potter, or head to Anaheim theme parks like Disneyland.


3. New Orleans, Louisiana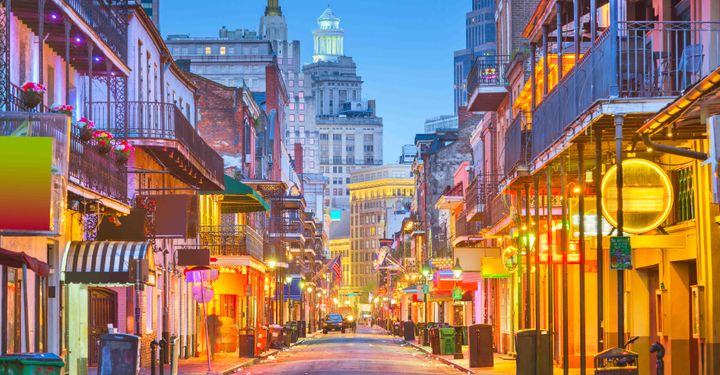 New Orleans is truly the vampire of US cities: it's glamorous, decadent and has a strong European accent. Begin in the French Quarter. After strolling popular Bourbon Street, get lost among oyster bars, stately 19th-century buildings, and street performers. Pause for coffee with Nola's signature, sugar-sprinkled beignets at Café du Monde, saving some appetite for a po'boy (French-bread sandwich).
Now you're fuelled up to tour the state-of-the-art WWII Museum, beautiful City Park, and the romantically sculpted tombs of Lafayette Cemetery No. 1. If spooky's your style, time your trip for the annual Day of the Dead parade.


4. Seattle, Washington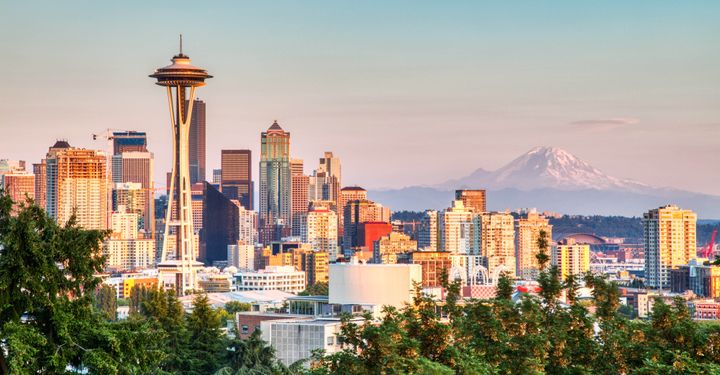 Skyscrapers, cocktail bars and lashing rain give Seattle its gritty but distinctive ambience. For a bird's-eye view, the 185m-high Space Needle has a 360-degree viewing platform (step gingerly onto the glass floor).
Back at street level, you'll find the eye-poppingly colourful Chihuly Gardens & Glass Museum, where intricate glass-blown creations hang as chandeliers and sprout from the grass. More intrigues lie beneath your feet: book Bill Speidel's Underground Tour for a labyrinthine walk through city history.
Since the 1930s, Pike Place Fish Market has fed the city, though these days there's as much artisan coffee as freshly caught salmon and Dungeness crab. At sundown, head to Belltown for live jazz, arcade-themed bars, and whisky specialists.


5. Nashville, Tennessee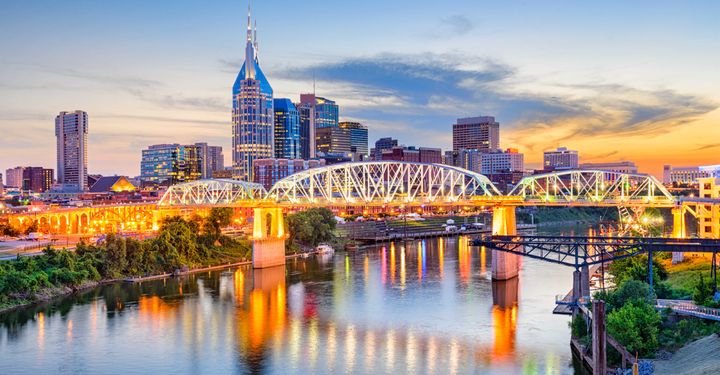 The world capital of country music will pluck your heart strings like a Grand Symphony Acoustic – that's one of Taylor Swift's favourite guitars. The country songstress turned pop icon has her very own exhibition space at Nashville's Country Music Hall of Fame – and you could spend hours exploring this interactive palace of music. Fans of 'The Man in Black', who forged his career in Tennessee, shouldn't miss the Johnny Cash Museum.
To hear country music's up-and-comers, find a local live music bar. Start at the noisy, good-time Honky Tonk Highway (try Nudie's, it has the longest bar!) Beyond this frenetic nightlife strip, a magnet for stag and hen parties, check out East Nashville's bar scene and the culinary spread in The Gulch (Nashville hot chicken is essential).


6. Portland, Oregon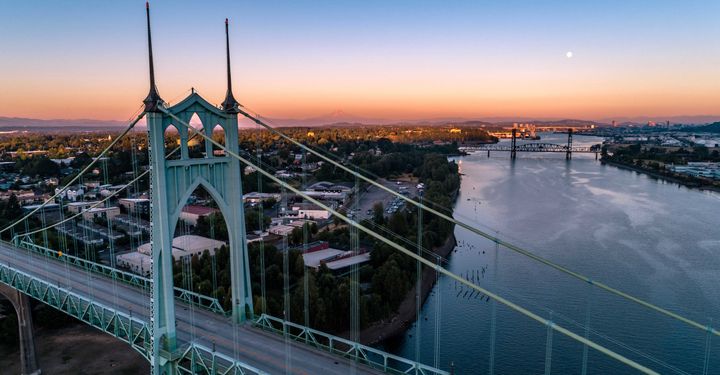 With its oddball reputation, Portland is a good place to get your quirk on. Want to taste-test vegan bakeries before hitting open-mic poetry nights? How about an HP Lovecraft-themed bar to cap off a day of shopping for bespoke fragrances and taxidermied souvenirs? Portland has you covered!
Start by nerding out at Powell's City of Books, an all-genre emporium that spans an entire city block. Sample Portland's smorgasbord at Pine Street Market, bask in the serenity of the Japanese Garden, then make your way back for candy-topped treats at Voodoo Doughnut.
If you need a breather from 'Stumptown' (Portland's nickname, thanks to the forest clearings that allowed the city to expand), the ski fields and hiking trails of Mount Hood are less than two hours away.


7. Boston, Massachusetts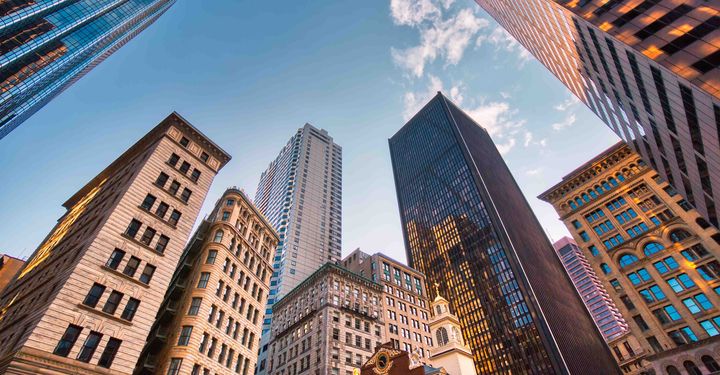 History, sport and stomach-stretching food combine in big-hearted Boston. Follow the Freedom Trail, where cobbled streets lead to monuments, museums and Revolutionary War sites. Next, reward your learnings with Boston classics like lobster rolls or thick clam chowder.
Fuelled up? Then amble the Common and Public Garden, the USA's oldest botanical garden, or marvel at the delightful decor of the Isabella Stewart Gardner Museum. By nightfall, partake in Boston's most sacred ritual: cheering on the New England Patriots, whether at their home, the Gillette Stadium, or in a sports bar. We suggest Banners for the big screens and craft beers.


8. Austin, Texas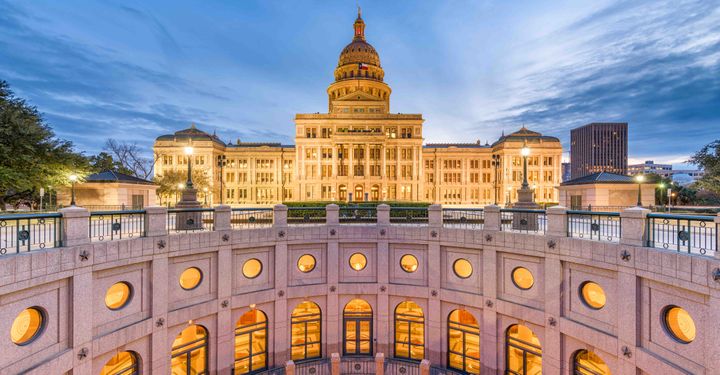 Fleeing higher-cost US cities, artists and entrepreneurs are rushing to Austin, adding to the Texas capital's substantial creative scene. Get your bearings at the domed State Capitol, 19th-century St Mary Cathedral, and the history-packed Bullock State Museum.
Austin is most proud of its reputation as "Live Music Capital of the World", cemented by the legendary South by Southwest (SXSW) and genre-spanning ACL Fest, as well as the local live-music scene. Country music twangs from saloon bars, gospel choirs serenade you over BBQ brunch, and EDM fills dance floors.
Nightlife aside, the city's most reliably nocturnal residents are at Congress Ave Bridge: it's home to a colony of Mexican free-tailed bats, who swirl through the sky at twilight.


9. Philadelphia, Pennsylvania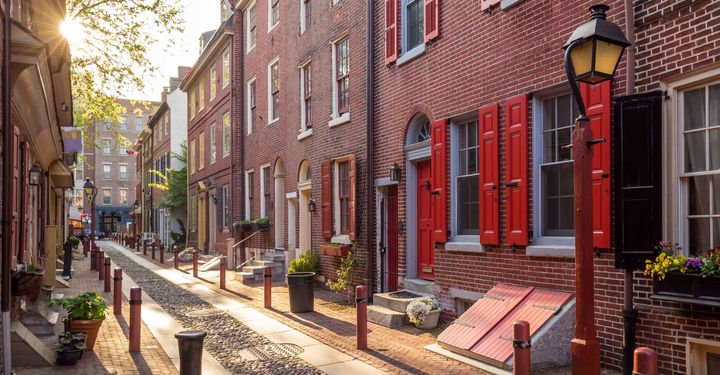 Founded by Quakers in 1682, Philly is a cornerstone of American Revolutionary history and a titan of the arts scene.
Time-travel into the colonial past at the famously cracked Liberty Bell. This American emblem is said to have pealed when the US declared independence in 1776. East of here is 18th-century Elfreth's Alley, the city's oldest street. It's also worth checking out Philadelphia's towering City Hall, the largest municipal building in the country.
Consume more culture at the expansive Penn Museum or the Philadelphia Museum of Art – or head to South Philly's Italian Market for pizza, soft pretzels or a cheesesteak (hoagie roll crammed with beef and melty cheese). Either way, finish in Fishtown bar-lined streets.


10. Louisville, Kentucky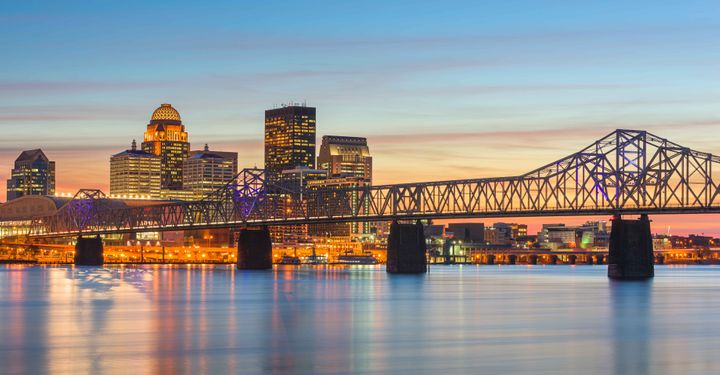 Make merry in Louisville (pronounced lou-ah-vill), where Southern manners, bluegrass and bourbon unite! Bluesy acoustic ballads vibrate from live-music bars across Louisville; check listings on Bluegrass Anonymous.
The city is also proud of its sporting heritage. Find the Muhammad Ali Center to get inspired by the legendary boxer, one of the city's most famous sons. If you aren't around on the first Saturday in May for the Kentucky Derby, one of the world's most popular horse races, there's a museum dedicated to the annual event.
Once you're ravenous, you're ready for a Hot Brown, a 1920s-invented open-face sandwich with bacon, turkey and Mornay sauce – a hefty rendition is served at Bristol Bar & Grille. Wash it down with a snifter of bourbon, or better yet a tasting tour. More than 90% of the world's bourbon is produced in Kentucky. There are half a dozen distilleries in Louisville where you can swirl and sip this distinctively oaky nectar...cheers!


Have a comment or question about this article? You can contact us on Twitter or Facebook.