Secret Spain: 10 unique ways to escape the tourist trail
Updated June 1, 2022
Published March 26, 2019
By Anita Isalska

Just like the perfect sangria, holidays to Spain is best served with a splash of variety. These Spanish secrets, from crowd-free beaches to gourmet getaways, are guaranteed to transform your holiday from memorable to magical.

So grab your camera, some sunscreen, and leave enough suitcase space for wine bottles. Abandon yourself to the charms of these ten lesser-known experiences in Spain.


1. Feast your way through the Jalón Valley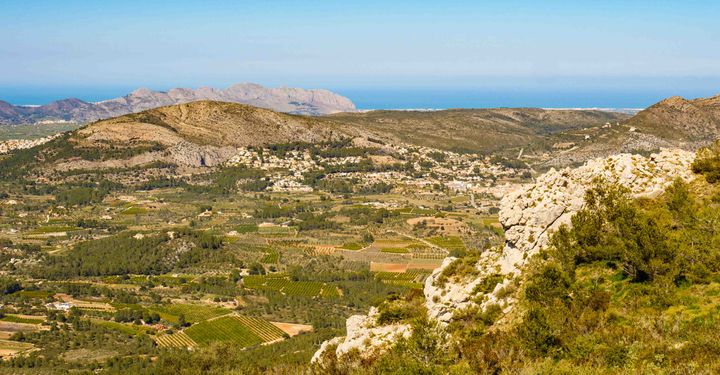 While sunbathers snooze along the Costa Blanca, chefs are busily nurturing a foodie paradise inland. Wines, blossom honey, almonds, and other delicacies abound in the luscious Jalón Valley, a 30-minute drive from Benidorm. Snail paella and wild rabbit grace dinner tables, and Moorish influences add zing to dishes such as chickpea stews, syrup-laden pastries, and piquant paprika sausage.
Wash it all down by exploring the Celler de la Muntanya miniature wine route (tastings €15 per person) – and raise a glass to the Spanish secrets you're yet to uncover. ¡Salud!


2. Tour volcanic vineyards in the Canaries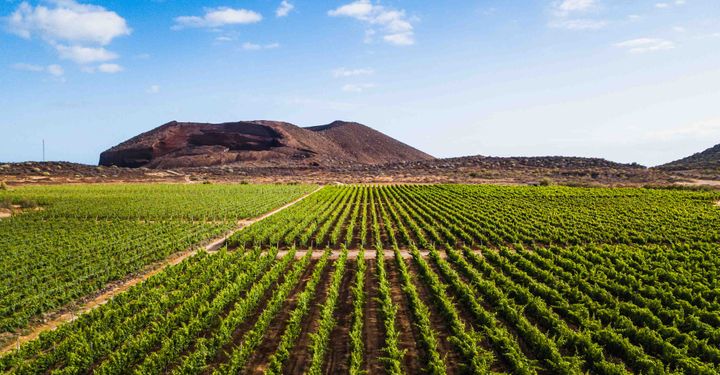 Swap your trusty Rioja for wine with an explosive origin. Spain's Canary Islands, afloat near the coast of Morocco, have been producing wine for more than 500 years. Numerous microclimates on these volcanic isles have nurtured no fewer than ten protected-status wines, from light sparkling whites to sweet Malvasia varieties.
Tenerife has the biggest choice of vineyards to explore; head to the Valle de la Orotava for spectacular vintages and otherworldly landscapes. Don't miss a dramatic photo op in the black volcanic-soil vineyards.


3. Sun-worship at Asturias' bay of silence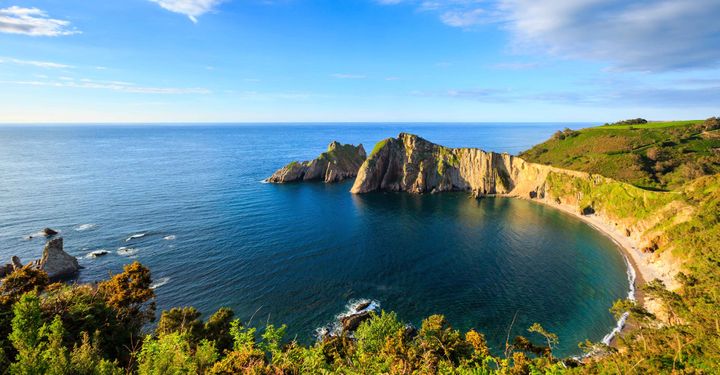 If postcard-perfect beaches rouse your suspicions of Photoshop trickery, Playa del Silencio will restore your faith. As the name suggests, this beach is a peaceful arc of sand where visitors are few. Cradled by a semi-circle of majestic white cliffs, the only soundtrack on Playa del Silencio is waves frothing against the shore and gulls crying above. It's less than an hour's drive northwest of Oviedo.


4. Roam through gravity-defying Ronda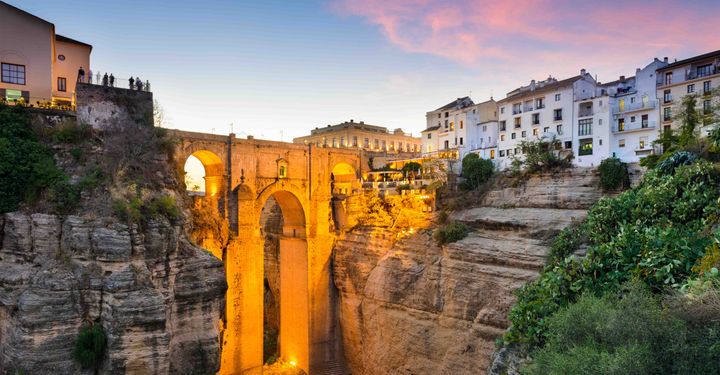 It's not easy to prise yourself away from Málaga's cafe-lined streets and fabulous beaches. But it's worth changing the pace for a dizzying day-trip to Ronda, a 90-minute drive west.
Ronda has some of Spain's most toe-curling views. The town is perched above the El Tajo gorge, with buildings stacked right to the cliff's edge. From Puente Nuevo (New Bridge), the staggeringly tall 18th-century bridge above the valley, the drop is about 100m (328ft). After admiring the lofty views, ramble Ronda's medieval walls and peer into the elegant Arab Bathhouses.
Then, head east to find Alhama de Granada. This is another white-washed beauty of the El Tajo gorge, and one of the Costa del Sol's best-kept secrets.


5. Get back to nature on the Golf de Roses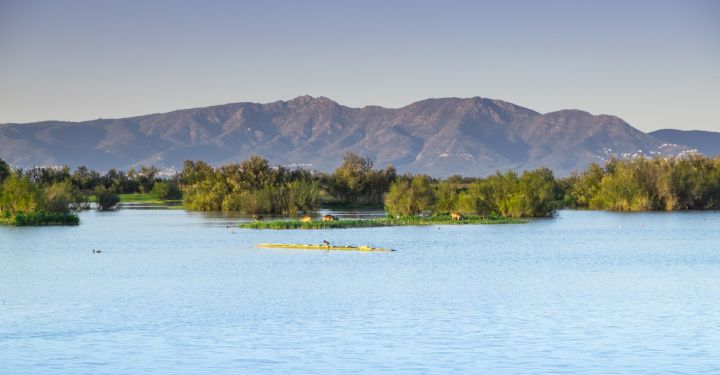 Hazy beach days, sumptuous seafood and Salvador Dali history attract big crowds to Cadaqués. Only 27km (17 miles) southwest of here, discover the Costa Brava's wild side: the Aiguamolls de l'Empordà nature park, which is teeming with birdlife.
Nightingales sing from the trees, and you'll spot spoonbills and herons strutting in acres of gleaming marshland. Easy boardwalk trails and picnic spots make the park a superb family day-trip. Reward all that bird-watching and hiking with a stop in gem-sized Sant Martí d'Empúries, a gourmet haven just south of the park.


6. Admire grandiose views on Mónsul Beach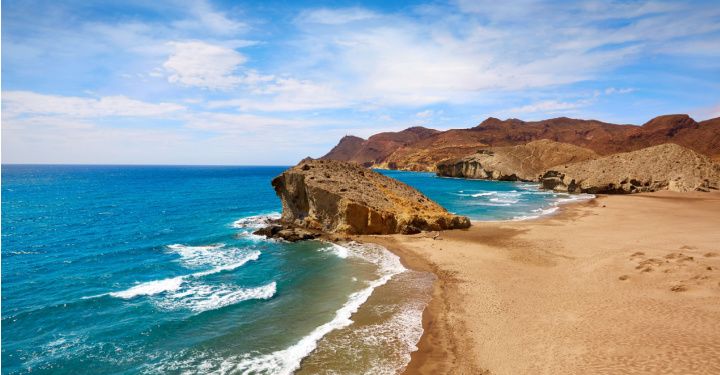 If southern Spain's beaches are beginning to blur into one, wriggle your toes into these unforgettable sands. Whether you want to stroll, sunbathe, or snorkel in crystal waters, Playa de Mónsul's natural sculpture gallery of stones and dunes won't fail to impress. If you detect a whiff of déjà vu while gazing at the volcanic boulder by the water's edge, it's because the monolith is part of movie history: Mónsul was a filming location for Indiana Jones and the Last Crusade.
This enchanting beach is a 60-minute drive east of Almería.


7. Be king of the castle in Cardona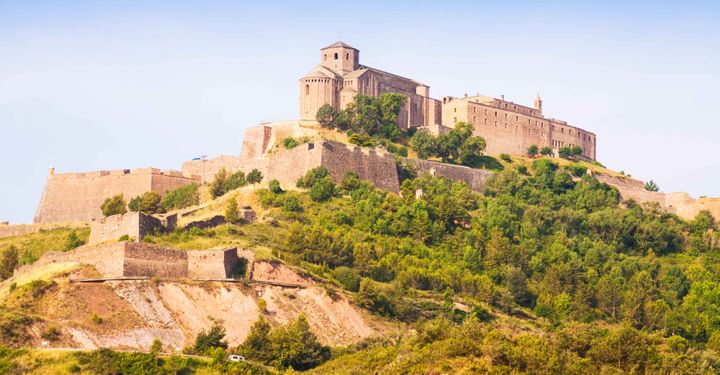 Spain has no shortage of paradores, historic hotels, but it's hard to beat the hilltop fortress in Cardona. Visible for miles around and accessed via a spiralling cobblestoned road, the castle overlooks the sweeping salt plains of Catalonia, an 80-minute drive north of Barcelona.
Royals and dukes have passed through this stocky castle since its construction in the 9th century. But now it's your turn to peer down from the ramparts, strut along corridors decorated with medieval weaponry, and retreat to plush chambers. You'll be humming the Game of Thrones theme tune in no time.


8. Learn to surf in A Coruña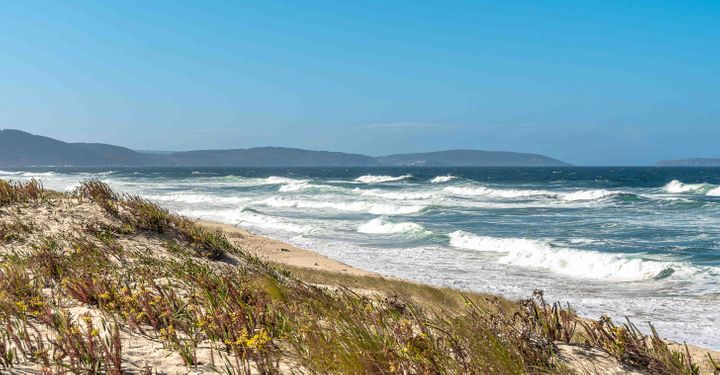 Southern Spain exerts the strongest pull for beach-lovers, but the best waves hit Galicia in the country's northwest. Bracing A Coruña is an excellent place to catch them, whether you're a seasoned surfer or more prone to clinging to a bodyboard. Learn from the best at Art Surf Camp: after a few days of their boot camp, you'll be riding Razo Beach's waves like a pro.
If you need a break from the beach, admire the grand architecture of Plaza de María Pita or guzzle tapas along Calle Estrella.


9. Be dazzled by a blue town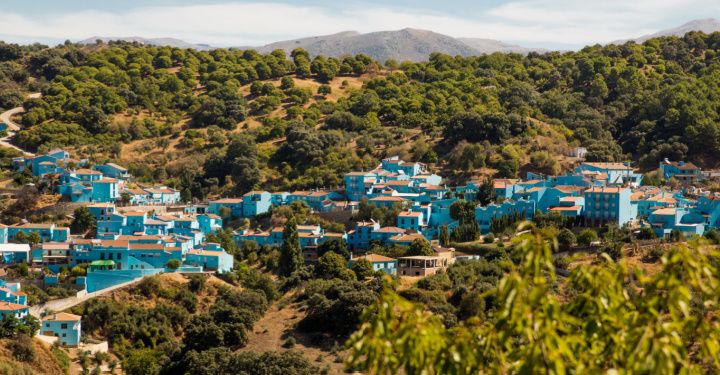 When Andalusia's whitewashed beach towns start to look alike, refresh your senses in Júzcar, the 'Smurf Village' where every house is periwinkle blue. The transformation – which took 4,000 litres of paint – was intended to be a temporary makeover to promote The Smurfs 3D movie, but residents enjoyed the colour (and the attention) so much that they voted overwhelmingly to keep it that way.
It takes about 70 minutes by road to reach Júzcar from Marbella.


10. Savour alternative tapas culture in Bilbao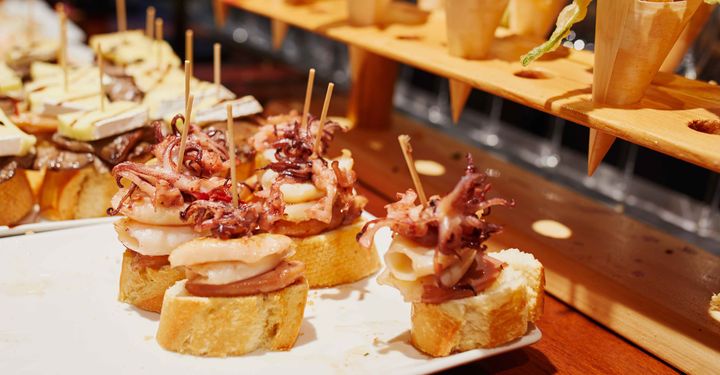 Consider yourself a tapas connoisseur? Let your belt out a notch in the Basque Country in northern Spain. The region's main city, Bilbao, overflows with pintxos, traditional snacks speared on a toothpick. Txikiteo, the delicious pursuit of waddling between bars and nibbling pintxos, is a fine excuse to gorge on bull's tail dumplings, tortilla (potato omelette), sheep's cheese and glistening olives – in between dangerously full glasses of sparkling Txakoli wine.
Bilbao's Casco Viejo (old town) has plenty of choice; try Irrintzi for the quirkiest flavour combinations.


Have a comment or question about this article? You can contact us on Twitter or Facebook.