10 of the best things to do in Madeira
Updated September 9, 2021
(Published August 8, 2019)
From the moment you set foot on Madeira, the landscape is pure drama. These Portuguese islands, marooned off the coast of Morocco, have volcanic caves, shores lashed by the Atlantic, with world-class vineyards in between.
Whether you're gliding in by cruise ship for a day or staying for a longer holiday, begin with these ten things to do in Madeira.


1. Soar to dizzy heights on the Funchal cable car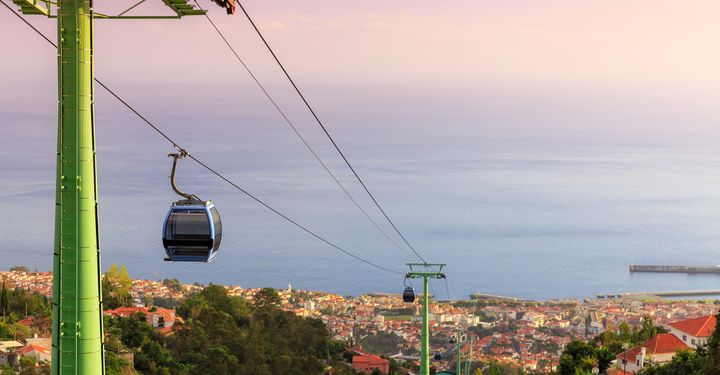 Most visitors start in Madeira's main city, Funchal, and a cable car ride is a great way to get your bearings. The Teleférico do Funchal has been sweeping visitors from the lower town up to the parish of Monte since 1893.
Over the 15-minute journey you'll get spectacular views of trees clinging to sheer basalt cliffs, and tile-roofed cottages that tumble down to the shore. If descending the same way sounds too sedate, a downhill ride on one of Monte's toboggans (really, glorified crates steered by two suit-wearing runners) will set your pulse racing.


2. Sip Madeira's sweet wine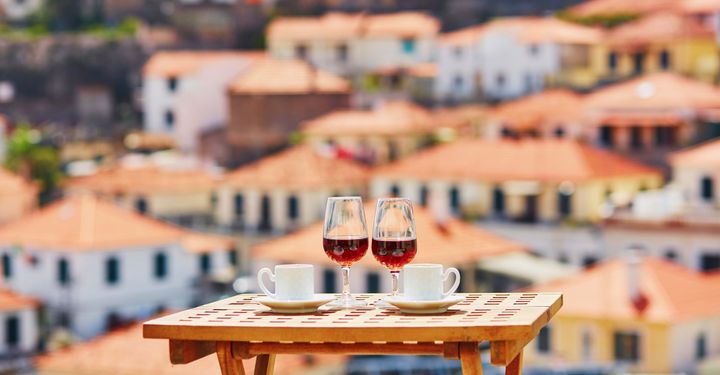 Madeira's famous fortified wines grace dinner tables across the world. This dark gold-coloured digestif has been produced from the island's ash-soil vineyards since the 16th century; George Washington is said to have consumed enormous quantities of the stuff.
Get acquainted with this world-renowned beverage by sampling varieties from honeyed Malvasia to dry Sercial; bars across Funchal's lively old town will happily pour you a glass or three. For a true connoisseur's experience, head for a wine history lesson and tasting at Blandy's Wine Lodge.


3. Explore the depths of São Vicente caves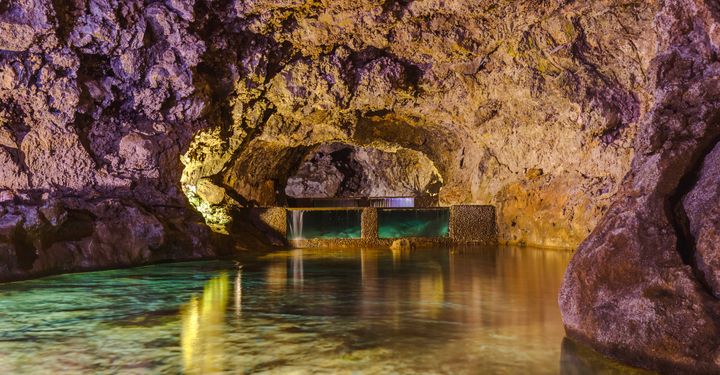 The São Vicente Caves are the most remarkable geological site in Madeira, and very easy to visit. Half-hour guided tours lead visitors into the very bowels of the island, where a labyrinth of underground passageways was blasted out by a volcanic explosion some 890,000 years ago.
Along 700m of pathways, you'll stroll beneath stalactites, squeeze past gleaming subterranean pools, and drop to all fours to scramble through a lava tube (optional, thankfully!). Afterwards, you can mug up on science at the attached volcanism centre, with a little help from a decidedly retro 3D presentation. Get a taxi from Funchal or take bus 6.

Please note: the São Vicente Caves are currently closed due to the Covid-19 pandemic.


4. Hike along historic water channels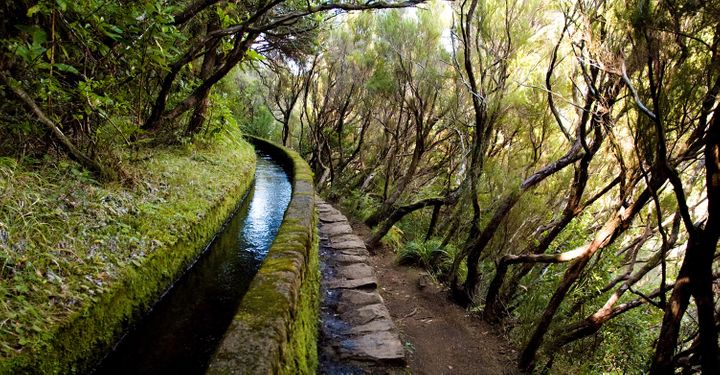 Unsurprisingly for the islands that produced football hero Cristiano Ronaldo, Madeira offers plenty of active pastimes. More than 1,000km of walking paths follow the levadas, a network of 15th-century channels that guide water from the main island's rugged northwest to farmland southeast.
Levada do Caniçal makes a fairly level, half-day stroll (around 11km); a little more challenging is the forested waterfall hike Levada do Caldeirão Verde (13km return – bring a flashlight). Levadas were originally carved by slave labour – a particularly disturbing thought when you observe the perilous drops along the way.


5. Keep kids amused at Madeira's theme park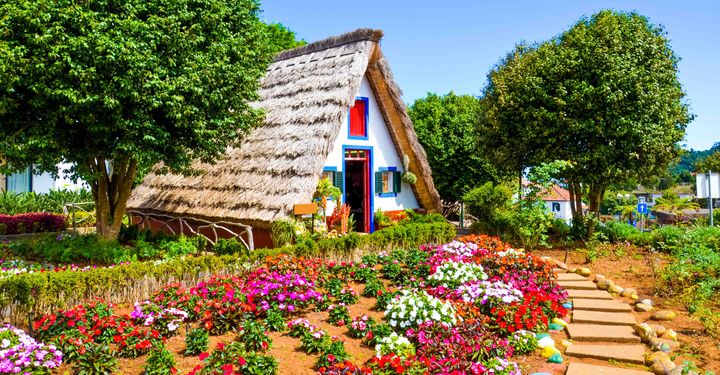 Playgrounds, rowing boats, a miniature village and picnic spots aplenty: Parque Temático is bursting with child-friendly things to do. And don't tell the kids, but they might even learn something along the way.
Boats bob through a sound-and-light show about island history, there's a dinky train to get around the park, and there are seasonal activities too. Check the website to time your visit for dancing, bread-baking and sheep-shearing and more. Leave some time to explore the town of Santana too - it's here you'll see the real-life versions of the theme park's stone houses, known as Casas Típicas de Santana.


6. Sample fresh seafood and exotic fruit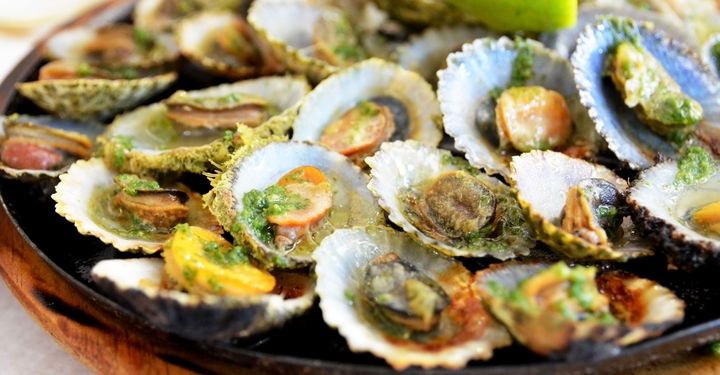 Madeira's tables are piled high with the bounty of the sea. Limpets are a local speciality, and these flavoursome, slightly chewy molluscs are an ideal prelude to freshly grilled octopus or pan-seared tuna. Seafood spot Casal da Penha has warm service and an authentic feel. Alternatively, for a truly upmarket experience, reserve a table at chic Restaurante do Forte.
Madeira's local produce is as much a feast for the eyes as the appetite – make your way to Mercado dos Lavradores (daily except Sundays) to see fishermen slicing up their catch and buy homegrown bananas, miniature guavas and custard apples.


7. Find tranquillity on Porto Santo island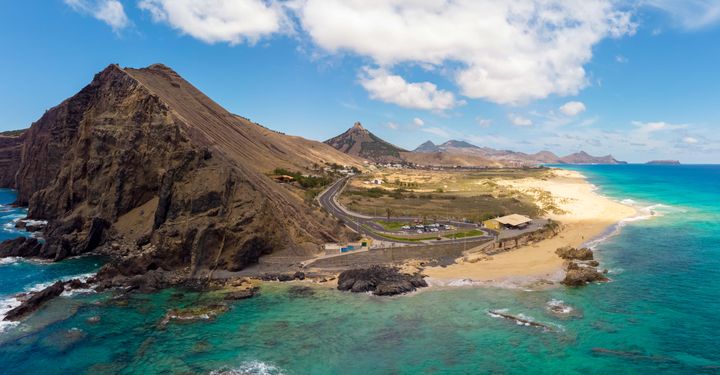 For peace, quiet and superior beaches, hop on a ferry from Funchal to Porto Santo island, 40km off the coast. Discovered by accident in the 15th century when a storm-blown Portuguese ship careened ashore, Porto Santo feels more bare and remote than Madeira's main island – ideal for travellers seeking respite from Funchal's cruise-ship crowds.
Unfurl your beach towel along its 9km of sandy beaches, or swing a club at world-famous Porto Santo Golfe – the mild climate means golf conditions are good year-round.


8. Tour splendid art and architecture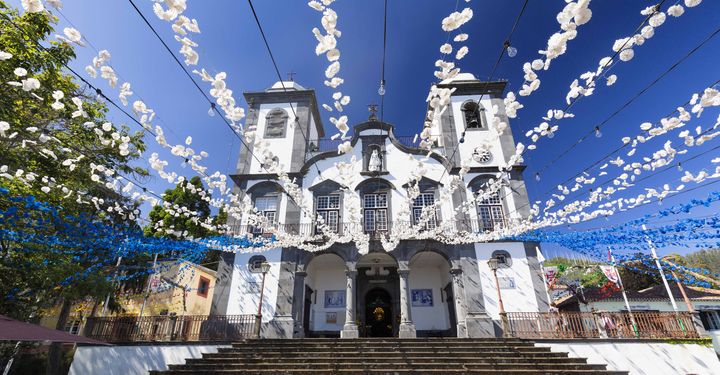 Spend a day steeping yourself in Madeira's culture, starting at Funchal's Museu de Arte Sacra, which guards a sparkling trove of silverware, holy icons and masterpieces of Flemish art. Walk south to Sé, a cathedral whose interior is resplendent with 16th-century carvings and Gothic art.
Meanwhile, surveying the town from above is the Igreja de Nossa Senhora do Monte, whose gleaming white facade contrasts against foundations of dark volcanic stone. This church is also the final resting place of the last emperor of the Austro-Hungarian Empire, Charles I, who was exiled here.


9. Embrace flower power at the Botanic Gardens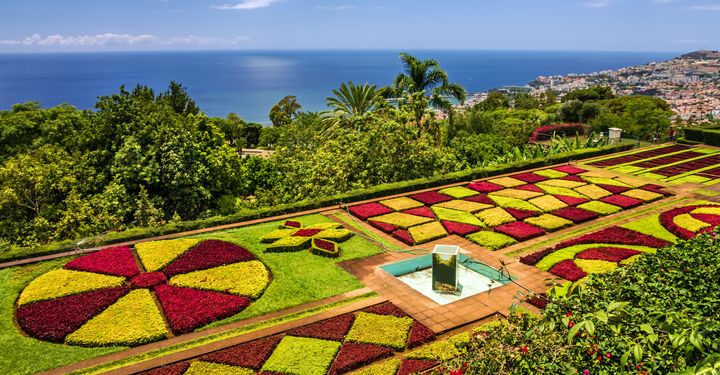 Madeira's subtropical climate nurtures some beautiful blooms, many of which can be admired in Monte's 80,000-square-metre Jardim Botânico. Ambling in these well-manicured gardens, you'll wander from delicate ferns to bulky prickly pears, with a soundtrack of chattering parakeets.
You can also admire local flora further inland within the Parque Natural da Madeira, a reserve that bursts with bay trees, massive mahoganies, and delicate mountain orchids. For even more floral fun, time your trip for Madeira's Festa da Flor (Flower Festival).


10. Splash around the seaside… or in a rock pool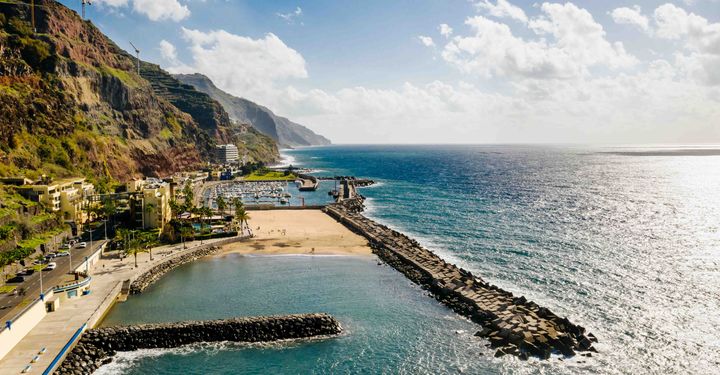 With winds that blow away the fine, volcanic sand, Madeira isn't as replete with beaches as you might expect. For the best sunbathing and swimming spots, head to Praia da Calheta on the west of the island, a sheltered cove with glassy, calm waters and soft sand – some of which was imported from Morocco. To the east is Praia de Machico, a dainty 125m beach.
On the north coast, take the plunge into Porto Moniz's natural baths – these pools were formed by volcanic activity and fed by seawater, but changing rooms and a children's pool have sprung up too.


Have a comment or question about this article? You can contact us on Twitter or Facebook.