Where to go in July
May 23, 2022
July is holiday prime time, when revellers gear up for festivals and European beaches are at their sunniest. We can almost smell the sunscreen.
As summer gets underway, resorts fling open their doors for peak season, which can bring high prices (and sun-lounger standoffs at the busiest resorts).
To beat the crowds, consider escaping to under-the-radar regions in Europe, or look further afield for off-season beach breaks. Either way, July brings abundant choices! From Thai islands to British beaches, here's our wishlist of where to go in July.


1. Gower Peninsula, Wales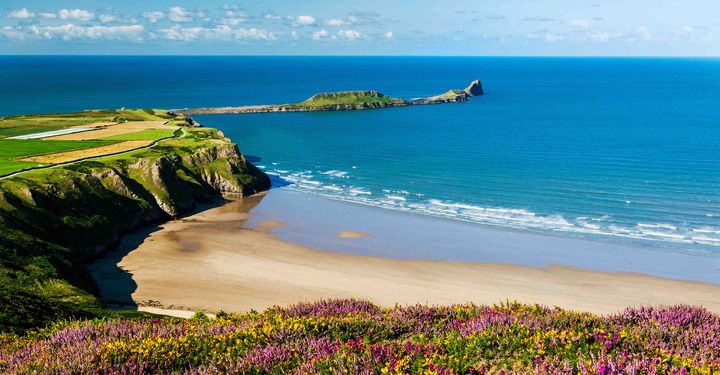 No British shores evoke the Med better than this 30km (19-mile) peninsula in Wales. Extending west from the sweeping arc of Swansea Bay, the Gower Peninsula is especially enticing during July's balmy-for-Britain 20C temperatures. Begin at the pub-sprinkled headland of Mumbles: stroll beside pastel-coloured houses, lick a raspberry ripple, and stay in a sea-view cottage. You might bump into Mumbles' most famous daughter, Catherine Zeta-Jones, who still holidays here. Next, explore long, sandy shores like surfy Caswell Beach and family-friendly Langland Bay.
The Gower Peninsula was designated Britain's first ever Area of Outstanding Natural Beauty back in 1956, and it's laced with romantic cliffside walking trails. The most dramatically beautiful area is Rhossili Bay (go to Worm's Head for the best photo op) but wildlife watchers should head to the peninsula's northern shores, where salt marshes teem with birdlife. It's all part of the Welsh Coast Path, in case you're inspired for a longer trek.


2. The Auvergne, France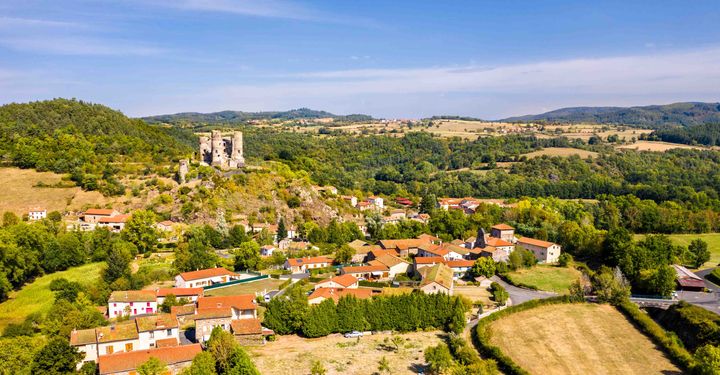 Want to experience France like the locals? Then skip hotspots like Provence and the Côte d'Azur, and discover the ruggedly beautiful Auvergne. This inland region has rolling scenery sculpted by ancient volcanoes, and July is the best time for ramblers.
The region's chock-full of family activities, like easy walks to waterfalls, funicular rides to the summit of Puy de Dôme, and parapenting above long-dormant volcanoes. Book a campsite or cosy guesthouse in spa towns such as Le Mont-Dore and La Bourboule for access to trails through the Massif Central mountains.
Hungry? As well as local specialties like garlicky Le Puy lentils and bright green liqueur Verveine, the Auvergne produces five AOP (Appellation d'Origine Protégée) cheeses – more than anywhere else in France. Catch 'em all on a road trip along the Routes des Fromages; dairies open their doors in summer for visitors to observe the cheese-making process. Bon appétit!


3. Sardinia, Italy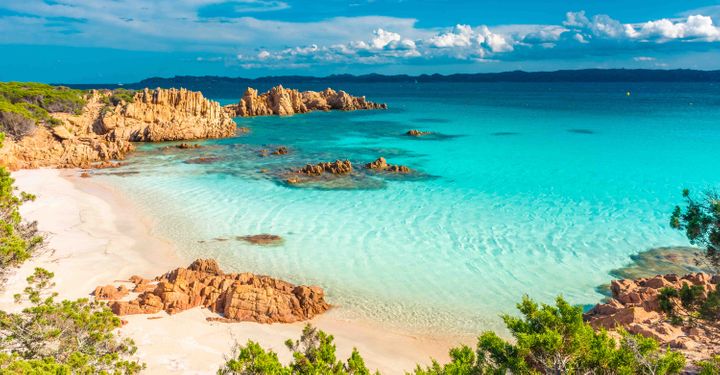 No need to deliberate between Mediterranean islands: Sardinia has beaches, hiking, gastronomy, and history. This distinctive Italian isle has 1,850km (1,149 miles) of coast, much of it blessed with sugar-white sand and gentle waves. The Costa Smeralda has sparkling beaches and luxurious resorts, and snorkellers and swimmers shouldn't miss the seven-island La Maddalena archipelago. Some beaches even have geological intrigues, like the Grotta del Bue Marino at the Gulf of Orosei.
Land-based adventures await, too. Lace up your hiking boots to tackle the coast path to Cala Luna, or explore ancient history by touring Roman amphitheatres and nuraghe, the beehive-shaped Bronze Age ruins scattered across the island.
Warm, sunny days make July deservedly popular with tourists. You'll also be right on time for the island's most interesting events, like the thrilling S'Ardia horse race and Narcao Blues Music Festival.


4. Alentejo, Portugal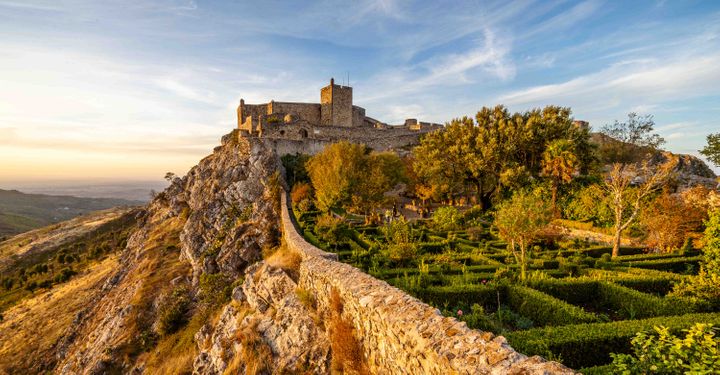 Alentejo is the largest region in Portugal, home to scenic walks, epic surfing, and romantic ruins. It lacks the polish of the Algarve – and the visitor numbers – and it's all the more authentic for it.
Lingering traditional farming practices have helped establish a slow-food tradition (expect freshly caught fish and native boar). Even better, regional wines have won worldwide acclaim: savour them yourself at scenic Herdade da Malhadinha Nova or green-thinking Herdade do Esporão.
Toasty warm July temperatures make golden beaches appealing, but shake off the sand in the quiet town of Évora, which has a jewellery box of historic architecture from Roman ruins to medieval palaces. Alentejo is also threaded with scenic coastal paths: head to Southwest Alentejo and Vicentine Coast Natural Park, where trails meander to wild coves, lighthouses, and surf beaches.


5. Ljubljana, Slovenia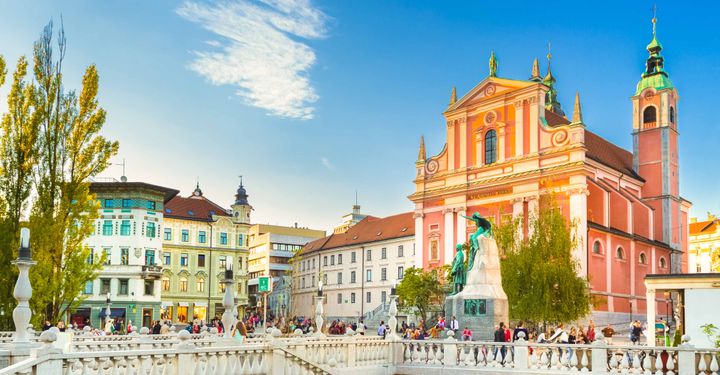 Hard to pronounce but easy to love, Ljubljana offers a blend of Eastern European city break and reviving outdoor activities.
The city resembles a fairytale brought to life: dragon statues stand guard, a castle looms above, and the interlacing Triple Bridge looks utterly whimsical. As you stroll around its cobblestone town centre, Ljubljana feels breezy, uncrowded, and green. The core is pedestrianised, plus there are cycle paths and leafy parks to amble in. Waterside cafes set up outdoor tables during the summer months, so take a walk along the Ljubljanica River and stop for a glass of sparkling Slovenian wine.
Ljubljana is also a superb base for day trips. Kids will love taking a miniature train through the shadowy stalactites of Postojna Cave, and there are beauty spots in easy reach. Hop on a bus to hike around crystal-clear Lake Bohinj or visit plucked-from-a-postcard Lake Bled. You can take a pedalo through Bled's aquamarine waters to its spire-topped isle. Ringing the church bell is said to bring good luck...as if you need it here!


6. Koh Samui, Thailand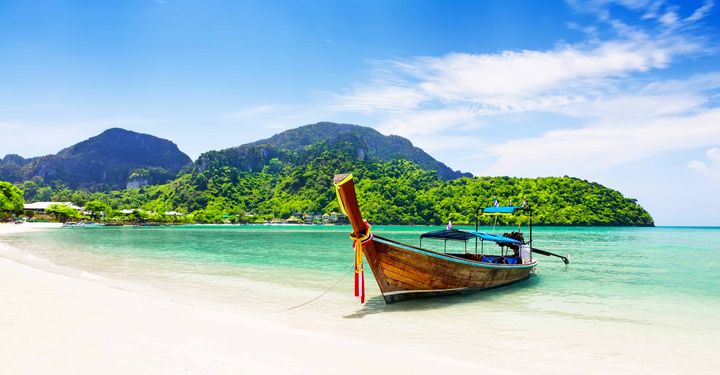 It's never a bad time of year to sit under a coconut tree, watching waves gently lap the shore. But Koh Samui is especially lovely in July, with ample sunshine, little rainfall, and holiday season in full swing.
This hammock-strung Thai island draws all styles of travellers to its beachside bungalows, lively hostels, and luxurious resorts. What unites all holidaymakers here is their quest to find the best beaches – and it's a tough call when palm trees and silky soft sand are the norm. Stretch out on Maenam's butterscotch sands, check into sterling resorts by Silver Beach, stroll boulder-studded Lamai, and party along popular Chaweng. You'll soon find a favourite.
Take a break from beach life by touring temples like Wat Phra Yai or visit the ethically run Samui Elephant Sanctuary. However you spend your days, there's only one way to finish them: a plateful of pad thai while you watch the sun set.


7. Jamaica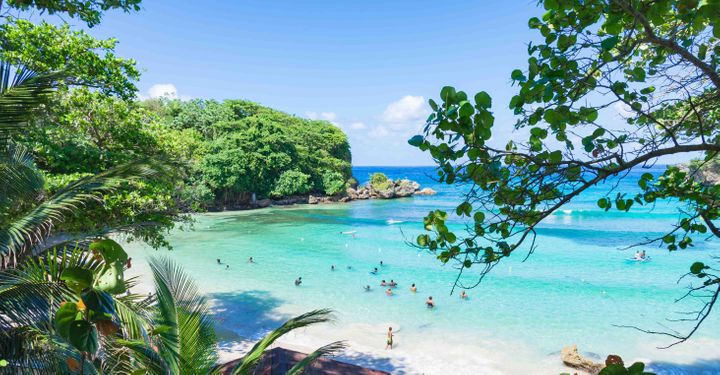 A holiday in Jamaica during hurricane season? Hear us out... July has intermittent showers and cloudier skies, but the chances of a hurricane are low (bigger storms usually gather from August). Compensating for the meteorological uncertainty, you'll meet fewer tourists and find more bargains: some resorts slash their rates by 20% at this time of year.
The island buzzes with music and dance. July kicks off with International Reggae Day and gets into a groove during Reggae Sumfest. Between calypso rhythms and tropical cocktails, you can sun yourself at resorts along popular Montego Bay, flop out on Negril Seven Mile Beach, or tour lush waterfalls around Ocho Rios.
When you aren't ordering jerk chicken straight to your sun-lounger, hike the hazy Blue Mountains or check out Kingston's Bob Marley Museum. But remember, you're on island time: if all you do is relax, you've done it right.


Have a comment or question about this article? You can contact us on Twitter or Facebook.